AMC-Load AMC Load Module with programmable power dissipation
AMC Load Module with programmable power dissipation. The GateWare AMC-Load is available as full size or mid size form factor. It allows to testing the cooling management and the voltage supply unit of AdvancedTCA and MicroTCA systems. The board is hot swappable and is managed by the MCH according to the IPMI specification. Furthermore it is possible to use the front RS232 interface for configuration and monitoring.

The power input and thereby also the heat output can be set closely stepped in two separate heat sink segments. With 6 temperature sensors per module and one optional freely moveable temperature sensor, a temperature profile is set over a carrier system.

The application area of the AMC load module contains the testing of the MicroTCA power module between minimum and maximal load, the checking response behaviour of the MicroTCA power module, testing the cooling capacity and air flow in the carrier, the optimisation of the ventilation system and Long-term analyses at the limit of the systems.

An opt. expander can connect up to 16 AMC modules via RS232 ports and via one USB port to a system. So in the OS can be opened 16 COM port connections to control and monitor all connected AMC load modules.
ORDER NOW
Technical Description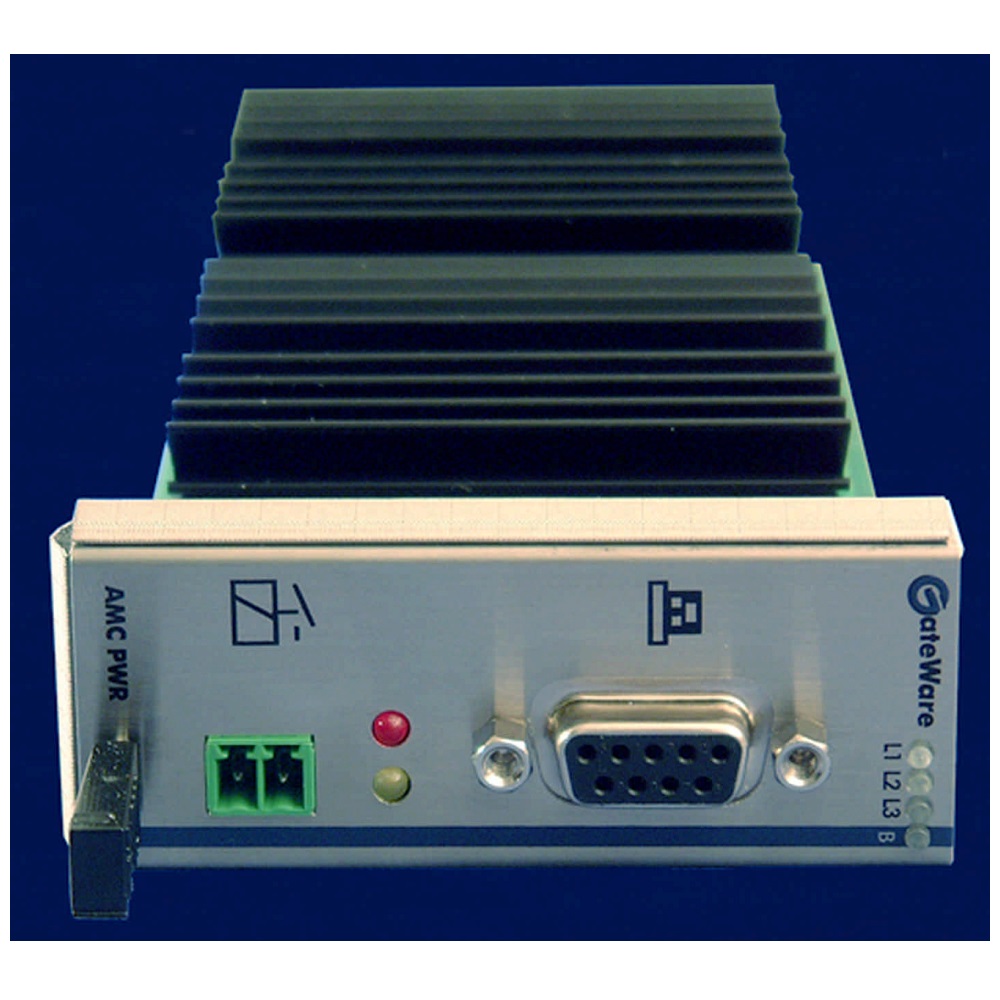 AMC load module, full size or mid size form factor

Behaves like an AMC module pursuant the IPMI protocol

Performance is partitioned to two separately controllable segments (front/rear)

Input and output power adjustable stepwise from 0W to 90 W

6 fixed temperature sensors, opt. one sensor installable freely

Power and voltage monitoring

Overheating protection shutdown

RS232/UART port on the front panel for local configuration

5°C .. 85°C operating temperature range

2 years warranty
Order Information
AMC load board, full size, high heat sink for max. 90W load
AMC load board, full size, half high heat sink for max. 50W load
AMC load board, mid size, high heat sink for max. 90W load
AMC load board, mid size, half high heat sink for max. 50W load
16 port RS232 to USB expander
8 port RS232 to USB expander
Technical Documentation