BU-65590A MIL-STD-1553 and ARINC 429 Controller
The DDC BU-65590A AMC module is a multi IO AMC module with MIL-STD-1553 and ARINC 429 interface. The ARINC 429 controller has 4 transmit and 8 receive channels. Up to 4 redundant MIL-STD-1553 channels with 1 MB RAM per channel supports the operating modes Bus Controller, Remote Terminal, or Bus Monitor. In the mode Bus Monitor can used an IRIG-B time code input. A DMA engine allows a high load balancing. Furthermore two serial RS-232, two serial RS-422/485 ports and 6 prog. digital IOs are available.

Support for Linux 2.6, Windows, VxWorks 5.x, and VxWorks 6.x is provided.

The module is also available BU-65590F/M PMC module.
ORDER NOW
Technical Description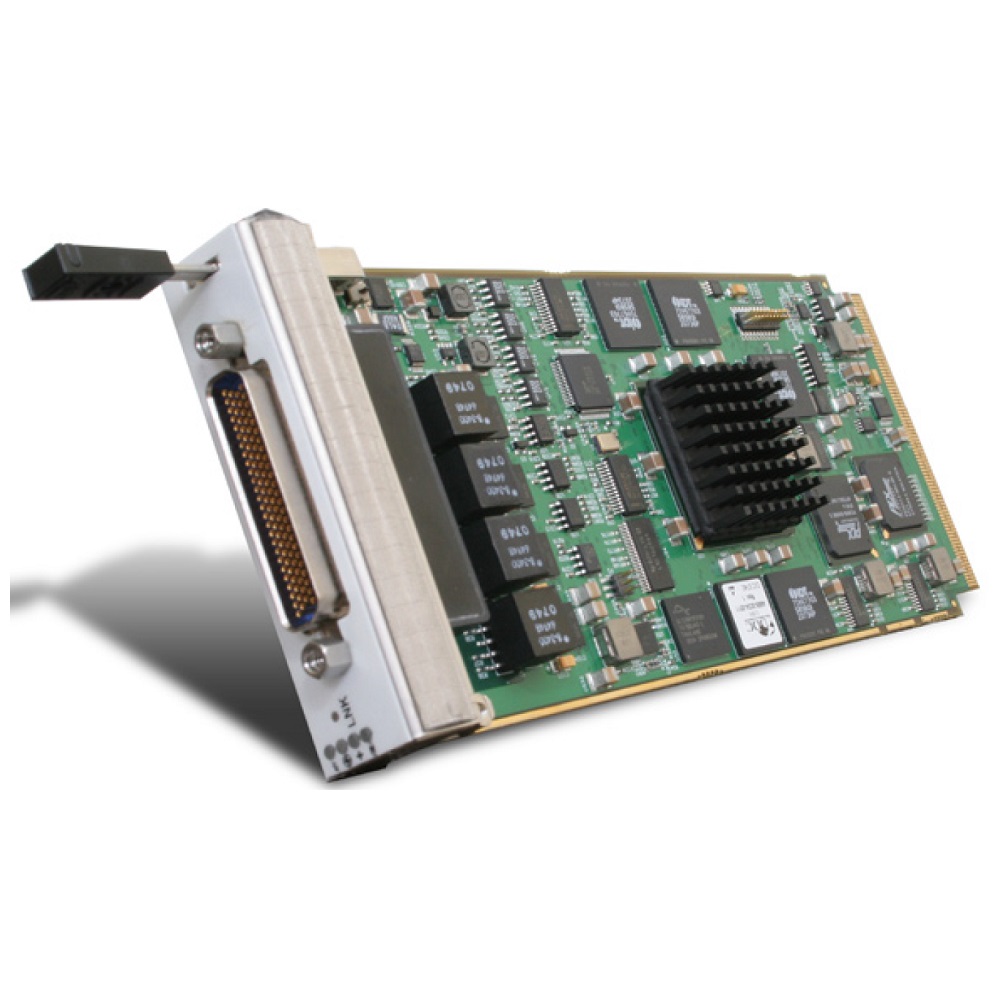 MIL-STD-1553, ARINC 429 Interface

AMC module with AMC.1 type 4, mid size form factor

ARINC 429 Interface with 8 receive and 4 transmit channels

MIL-STD-1553 interface with 2 or 4 redundant channels, BC, RT, or MT

2 serial RS-232 channels

2 serial RS-422/485 channels

6 prog. digital IOs

1 MB RAM per MIL-STD-1553 channel

IRIG-B time code input

48bit/1 µs time stamp

DMA engine

Micro-D connector on the front panel

Automatic slew rate adjustment

Built In self test

0°C .. +65°C operating temperature range, opt. conformal coating

Linux 2.6, Windows XP, Windows 2000, VxWorks 5.x, and VxWorks 6.x drivers are available

2 years warranty
Order Information
Multi-I/O, 4 MIL-STD-1553, 8/4 ARINC, 2 RS-232, 2 RS-422/485, 6 digital IO channels, mid-size
Multi-I/O, 2 MIL-STD-1553, 8/4 ARINC, 2 RS-232, 2 RS-422/485, 6 digital IO channels, mid-size
Technical Documentation