CT-3620 Rugged Conduction-Cooled 3U CompactPCI CPU Board with Intel Atom
Rugged Conduction-Cooled Intel Atom E3845 CPU board with two Gigabit Ethernet ports and one VGA rear I/O port. ADLINK's CT-3620 3U CompactPCI board with Quad Core 1.9 GHz Intel Atom E3845 CPU and up to 4 GB soldered DDR3L-1333 SDRAM.

The CT-3620 offers two Gigabit Ethernet rear I/O ports, one VGA rear I/O port, one USB 2.0 rear I/O port, two RS-232 rear I/O ports, one SATA 3 Gbit/s port via RTM and one 32 GB onboard SSD.

Drivers are available for Windows 7/8 32/64-bit, Red Hat Enterprise Linux 6.5, Fedora 20, Wind River VxWorks 5.5.1, 6.4, 6.9 and RTX Real-Time.
ORDER NOW
Technical Description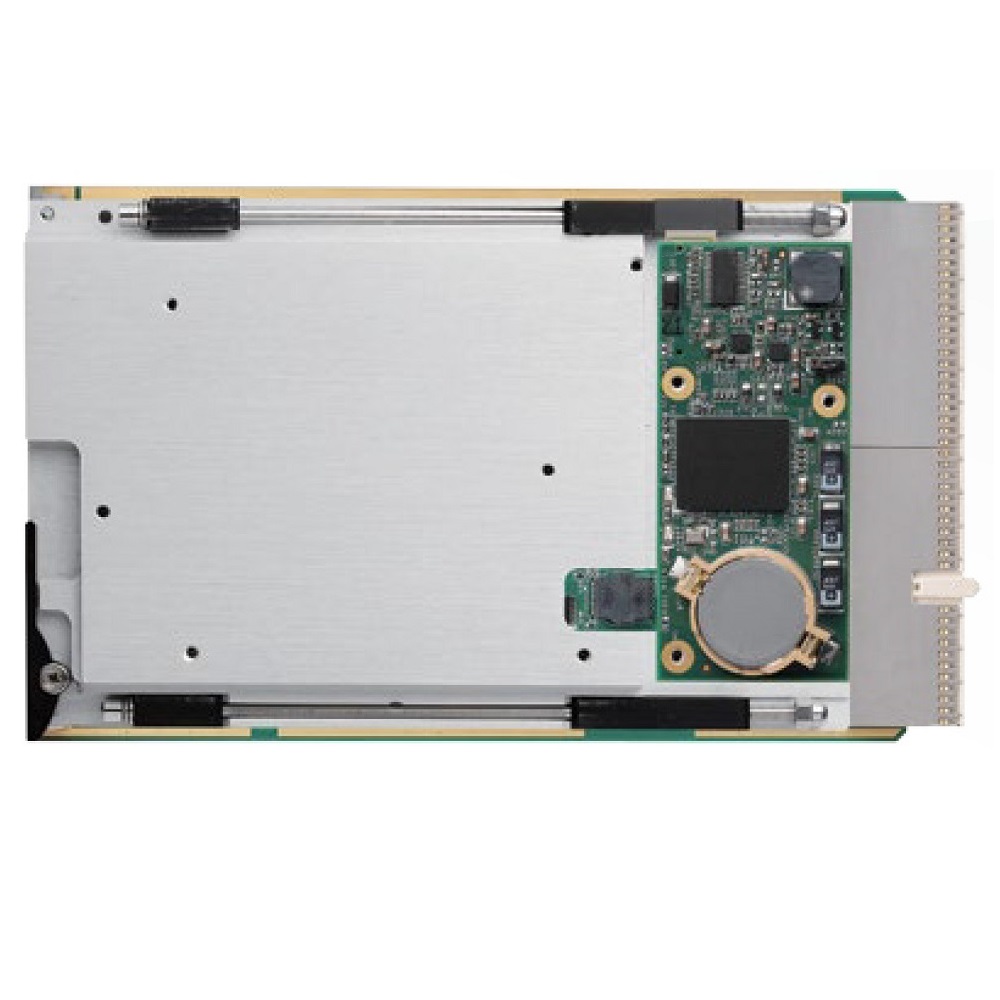 3U 4HP system-slot CPU board, satellite mode, PICMG 2.0 R 3.0, PICMG 2.1 R 2.0, 32bit 33/66MHz cPCI bus interface, 3.3/5VIO
Quad Core 1.9 GHz Intel Atom E3845 with 2 MB L3 cache
Up to 4 GB ECC DDR3L-1333 SDRAM, soldered
Graphics integrated in processor, VGA rear I/O port, DirectX 11.1 and OCL 1.2 support
Two Gigabit Ethernet rear I/O ports, Intel I210
Two RS-232 rear I/O ports
One USB rear I/O port
One onboard 32GB SSD
One SATA 3 Gbit/s port via RTM
Opt. transition module with connectors for 2x Gigabit Ethernet, USB 2.0, 2x RS-232, 2x SATA 3Gbit/s, and VGA
AMI EFI BIOS with 64 Mbit SPI Flash
HW monitor and watchdog timer
13.75W power consumption (2.75A @ 5V)
-40°C … +85°C operating temperature range, conduction-cooled
2 years warranty
Order Information
3U/4HP CPU board, 1.9 GHz Atom E3845, 4 GB RAM, 32 GB SSD, conduction-cooled
Transition module for CT-3620, 50 mm
Transition module for CT-3620, 80 mm
Technical Documentation