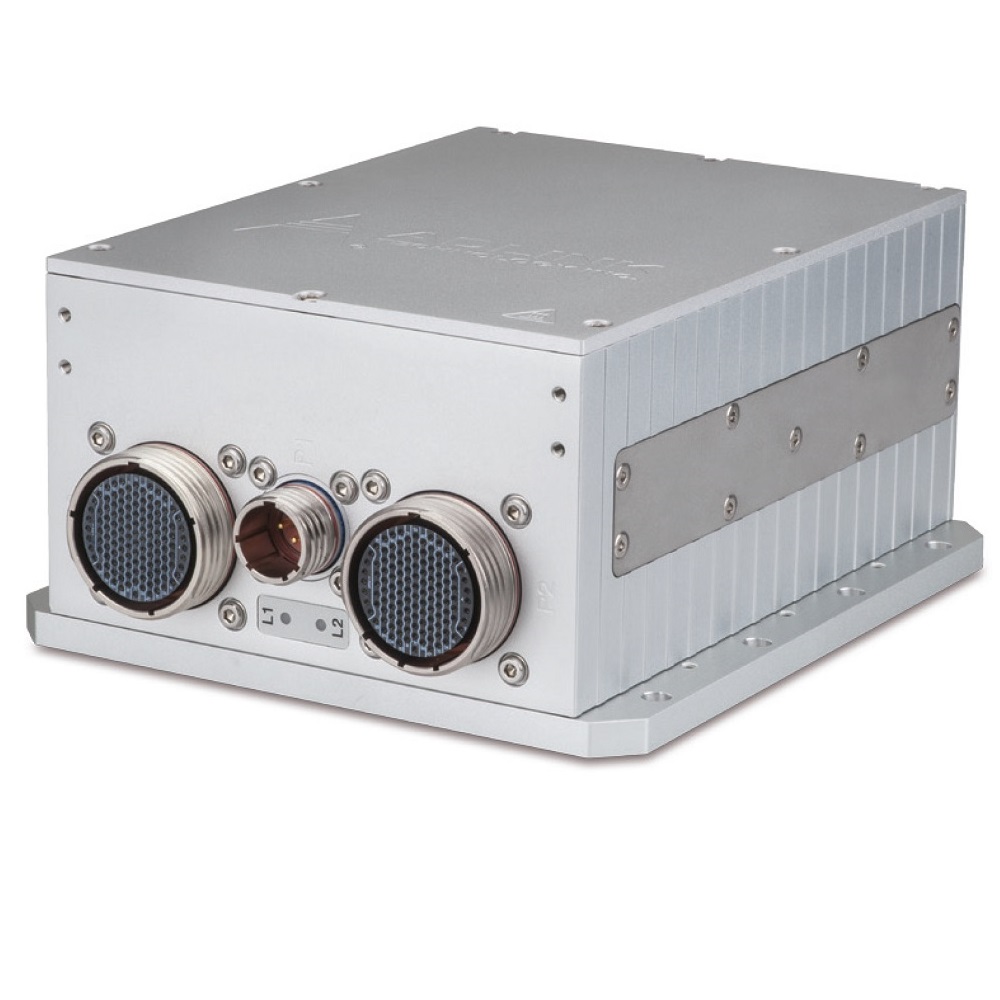 HPERC-KBL-MC Intel Xeon Military Computer with Coldplate Conduction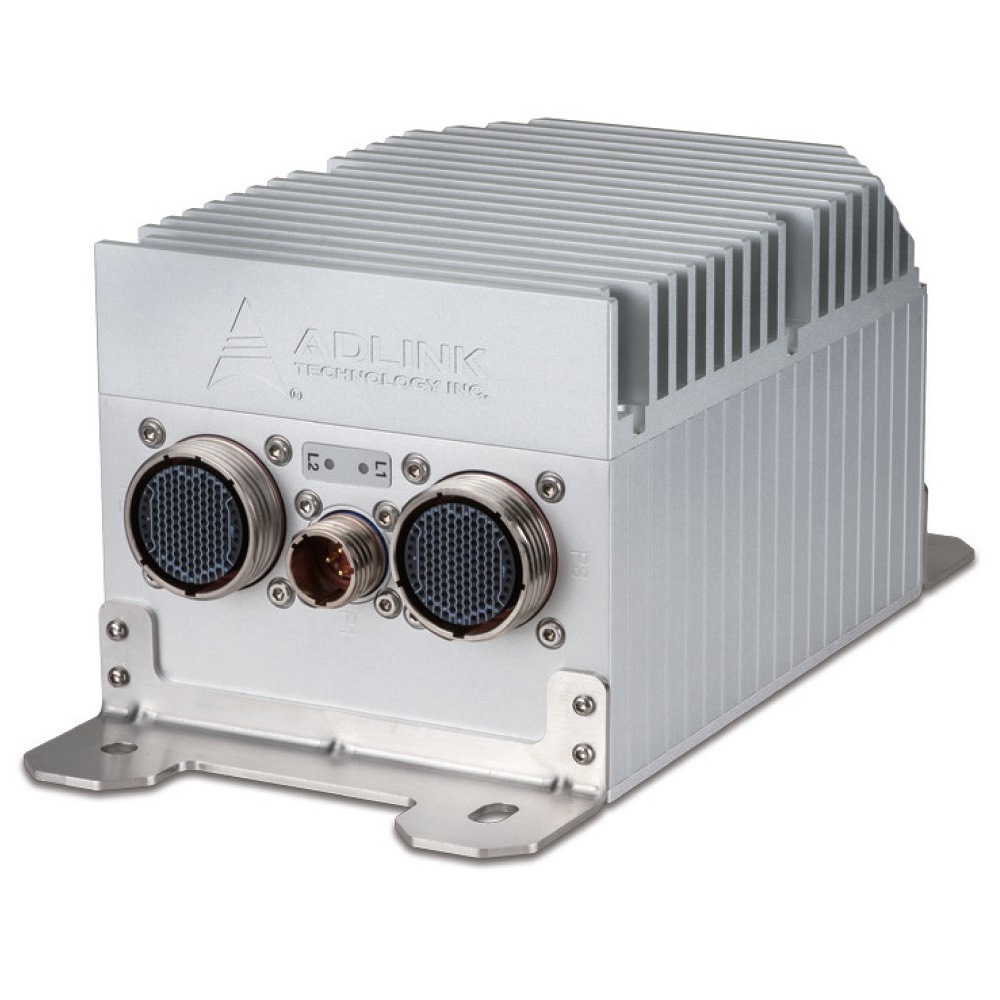 HPERC-KBL-MH Intel Xeon Military Computer with Headsink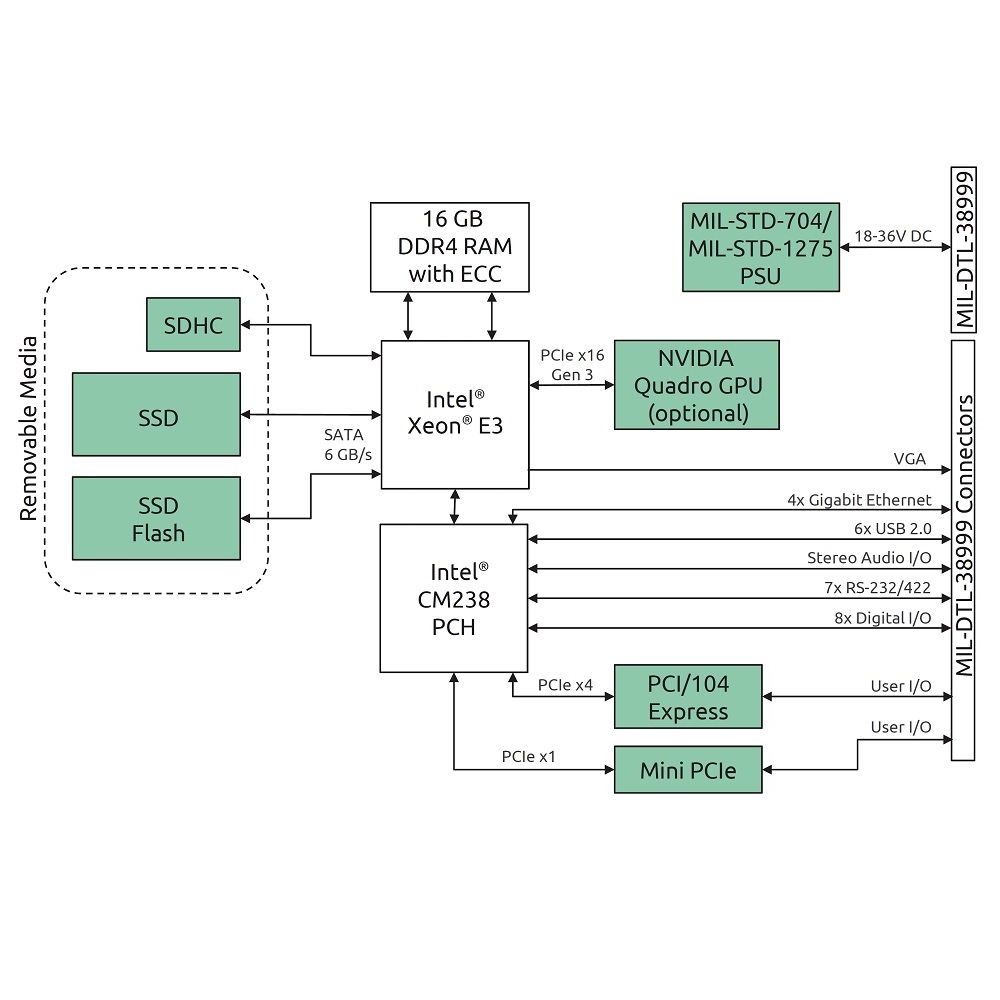 HPERC-KBL-Mx Block Diagram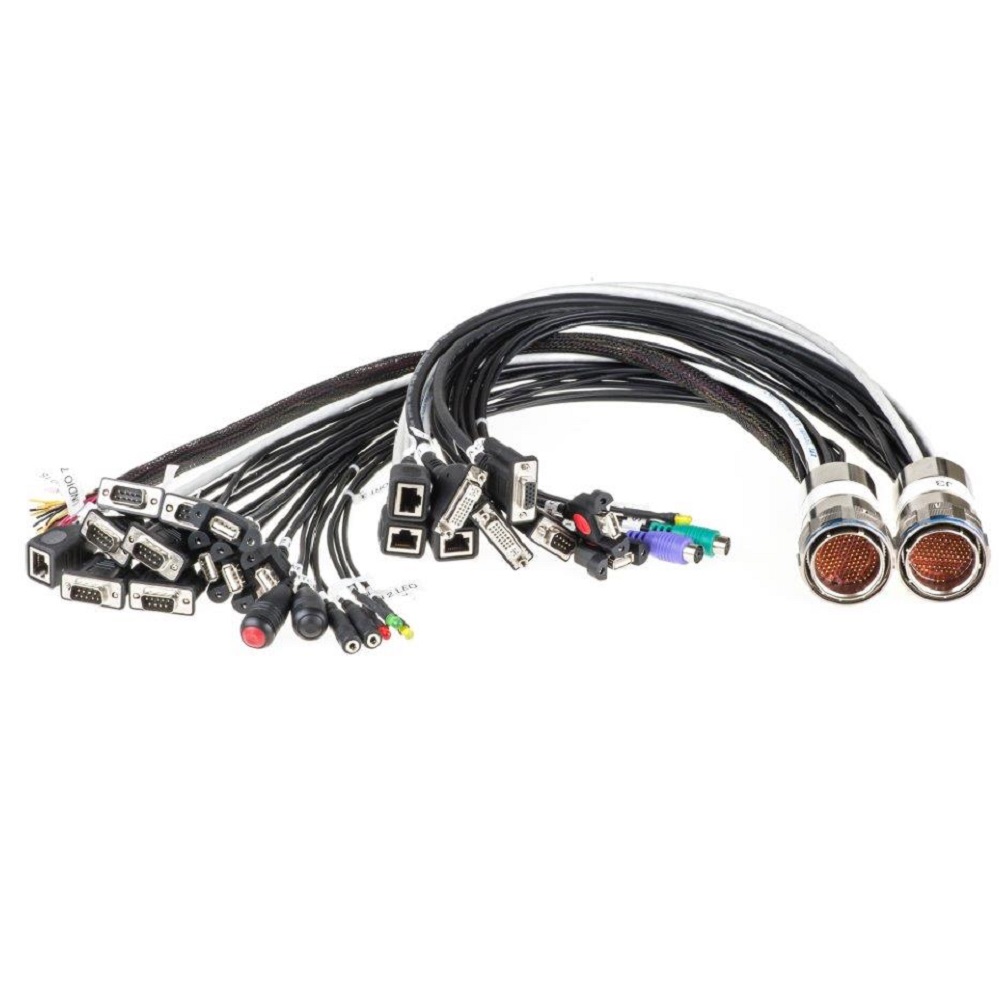 HPERC-KBL-Mx Connector
HPERC-KBL-Mx Extreme Rugged Intel Xeon Military Computer
Extreme rugged military computer with Intel CM238 chip set and a Quad Core 3.0 GHz Intel Xeon E3-1505M v6. Up to 32 GB DDR4-2400 ECC RAM are available. The water proofed system is IP67 dust proofed. In addition the system is MIL-STD-810G shock and vibration compliant.

The HPERC-KBL-Mx from ADLINK Technology has four Gigabit Ethernet ports, two DVI ports, one VGA port, six USB 2.0 ports, seven RS-232/422 ports, 8 GPIO ports, audio in and out, one SDHC with up to 64 GB and two 2,5" SLC SSDs via SATA 6Gbit/s with RAID 0/1. Opt. Nvidias Quadro GT1030 GPGPU with 4GB GDDR5 is available via MXM PCIe x16 port.

The HPERC-KBL-Mx is specially designed for extreme rugged environments. It can be expanded with MXM (PCIe x16 Gen3), PCI/104 Express type 2 and Mini PCIe Mini card. The ports are routed to two front MIL-DTL-D38999 connectors.

The system provides software triggered secure erase and an Infineon TPM.

The system supports Windows 10 and RHEL 7.3.
ORDER NOW
Technical Description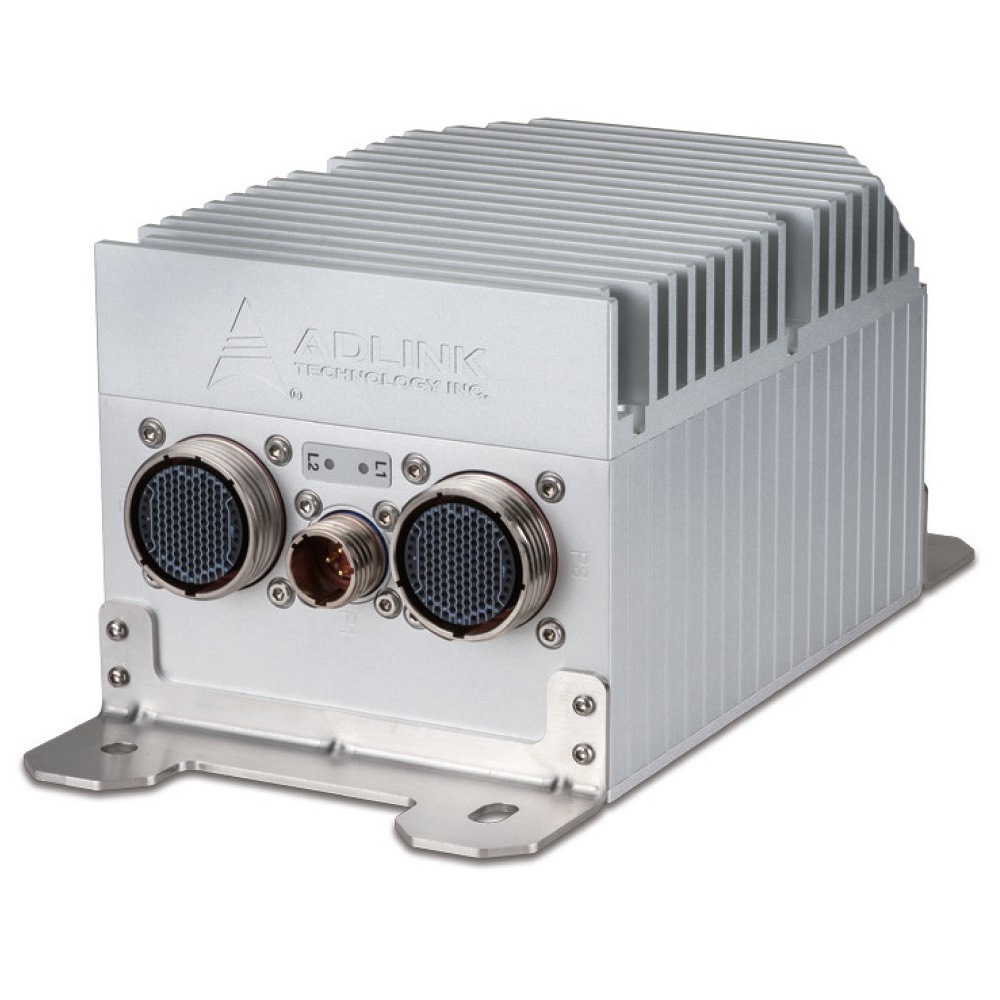 Military Industrial PC, VITA 75.21 or VITA 75.22 compliant
Quad Core 3.0 GHz Intel Xeon E3-1505M v6
Up to 32 GB DDR4 2400 MHz ECC RAM
Intel CM238 Express chip set
Opt. NVIDIA Quadro GT1030 with 4GB GDDR5 GPGPU via MXM PCIe x16 port
Three simultaneous display outputs with two DVI and one VGA port
4 Gigabit Ethernet ports, Intel I210 controller
Two 2,5″ SLC SSDs via SATA 6Gbit/s with RAID 0/1 and opt. secure erase
One SDHC, up to 64GB
6 USB 2.0 ports
7 RS-232/422 ports
8 GPIO ports
Audio in and out
Infineon SLB 9665XT2.0 TPM
IP67 water and dust proofed
Shock- and vibration compliant to MIL-STD-810G
MIL-DTL-D38999 connectors
MXM (PCIe x16 Gen3) slot
PCI/104 Express Typ 2 (PCIe Gen2) slot
Mini PCIe Card (PCIe Gen2) slot
AMI EFI BIOS
Dimensions:
177.8 mm x 98.7 mm x 223.7 mm (w x h x d) MC version,
150.0 mm x 130.0 mm x 304.8 mm (w x h x d) MH version
-40°C .. +75°C operating temperature range
2 years warranty
Order Information
HPERC system, 3.0 GHz Xeon E3-1505M v6, 16GB RAM, Cold plate
HPERC system, 3.0 GHz Xeon E3-1505M v6, 16GB RAM, Finned-convection
HPERC breakout cable kit incl. all I/O and AC adapter
MXM NVIDIA Quadro GPGPU with 4 GB GDDR5
Technical Documentation