IC-EM2-XMCa M.2 NVMe SSD Storage-XMC-Module
XMC storage module dedicated to adding mass storage capability to Single Board Computers (SBCs) based on VPX, VME and cPCI form-factors.

The IC-EM2-XMCa can accommodate NVME eSSD from 2230 to the 2280 form factor (2230, 2242, 2260, 2280). Connected to any host board by a PCIe x1/x4 Gen2 interface, the IC-EM2-XMCa allows to remove, replace and upgrade mass storage units. It increases data transfer rates in high-performance embedded systems.

The IC-EM2-XMCa is designed and qualified to run in air-cooled environment grades. The board can be used in any compute-intensive industrial, military or aerospace applications.
ORDER NOW
Technical Description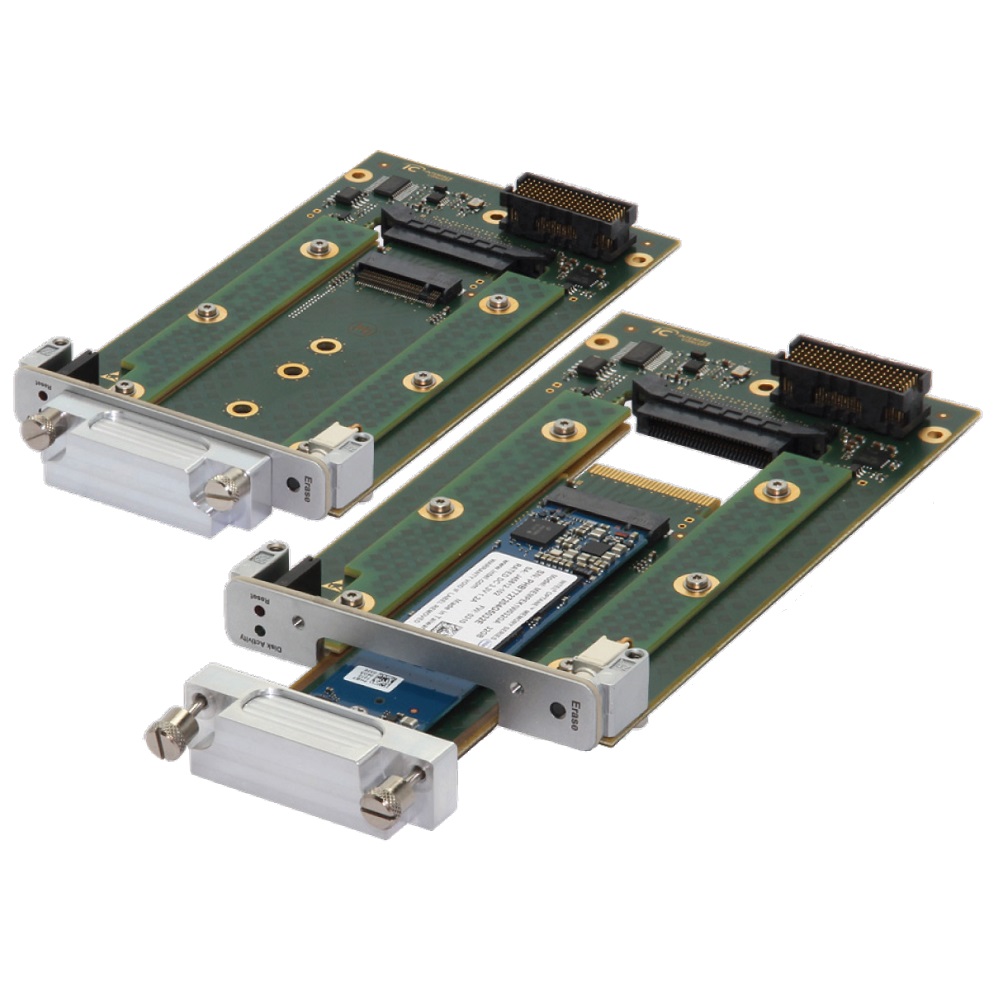 XMC storage module, VITA 42 compliant
M.2 NVMe SSD, 2230, 2242, 2260 and 2280 compatible, front exchangeable
PCIe x1/x4 Gen2 interface to any host board
Max. 6W power dissipation
In 4 environmental classes available: standard (0°C .. 55°C), extended grade (-20°C .. +65°C), rugged (-40°C .. +75°C) and rugged (-40°C .. +85°C)
5 years warranty
Order Information
XMC storage module, M.2 NVMe
Technical Documentation