IC-INT-VPX3d 3U VPX CPU Board with Intel Xeon D-1500 Processor, 10Gigabit Ethernet, Kintex-7 FPGA and opt. XMC Slot
3U VPX CPU board with an Intel Xeon D-1500 processor and Kintex-7 FPGA. Up to 16 GB DDR4 ECC SDRAM are on the board.

The INTERFACE CONCEPT IC-INT-VPX3d offers two 10Gigabit Ethernet slots, 2 Gigabit Ethernet ports, four SATA ports, one RS-232/422/485 port, one console port, 4 USB ports, 2 PCIe x4 ports, 8 differential pairs, GPIO ports, and one onboard SATA NAND SSD. Opt. is one XMC slot available.

The board supports Linux distributions. For VxWorks and Windows please contact us.
ORDER NOW
Technical Description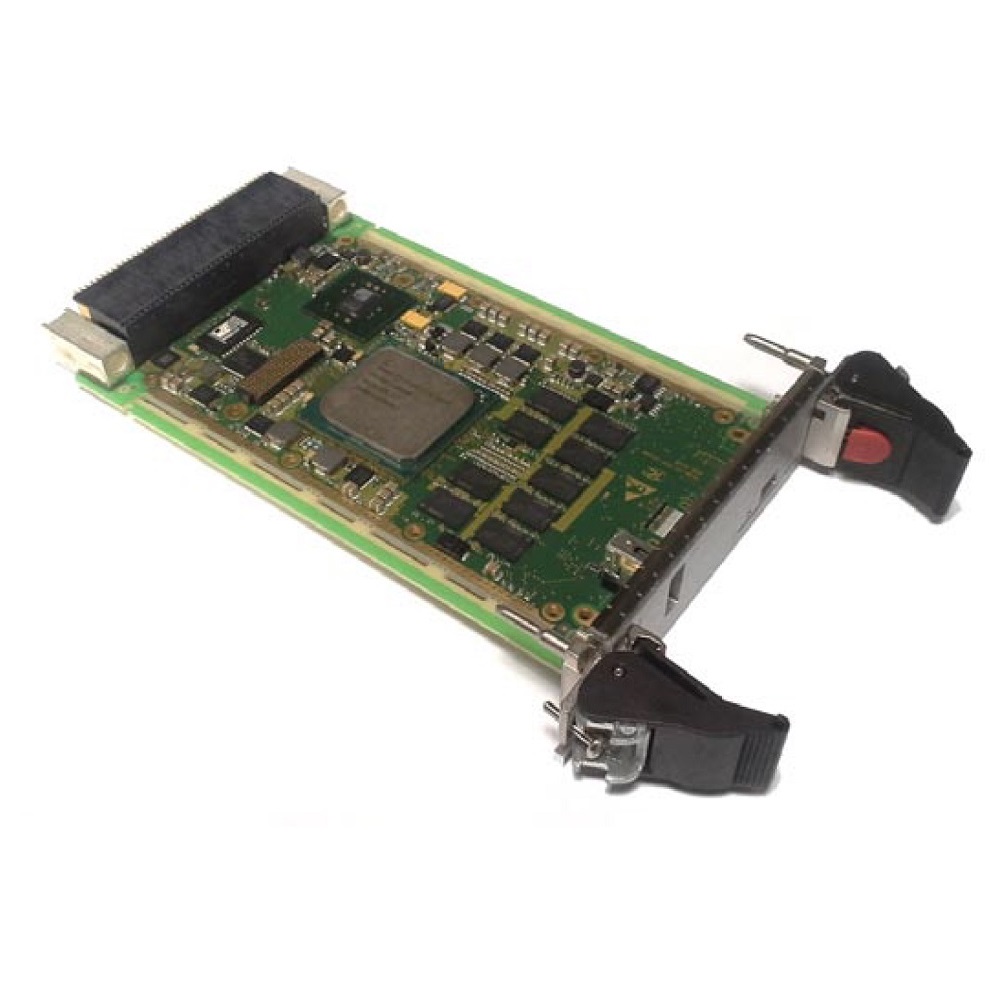 3U/4HP VPX CPU board, VITA 46.0, VITA 46.11, VITA 65 and OpenVPX compliant

SL3-PAY-F1F2U,
SL3-PAY-2F2T,
SL3-PAY-2F2U OpenVPX profile

One Intel Xeon D-1500 CPU

Up to 16 GB DDR4 ECC RAM

Kintex-7 FPGA

Opt. XMC slot

Two 10GBase-KR Ethernet ports via P1

Two Gigabit Ethernet ports via P1

4 SATA ports via P2

One RS-232/422/485 port via P2

One RS-232 console port via front or P2

4 USB ports, 1 USB 3.0 port and 3 USB 2.0 ports via P2

8 differential pairs via P2

2 PCIe x4 ports, 1 port via P1 and 1 port via P2

1 onboard SATA NAND SSD

6 GPIO ports via P2

UEFI BIOS

In 4 environmental classes available: standard (0°C .. 55°C), extended grade (-20°C .. +65°C), rugged (-40°C .. +75°C) and conduction-cooled (-40°C .. +85°C)

2 years warranty
Order Information
3U/4HP VPX CPU board, Xeon D-1500, 16 GB RAM, 0 .. +55°C
3U/4HP VPX CPU board, Xeon D-1500, 16 GB RAM, -20 .. +65°C
3U/4HP VPX CPU board, Xeon D-1500, 16 GB RAM, -40 .. +75°C, rugged
3U/4HP VPX CPU board, Xeon D-1500, 16 GB RAM3, -40 .. +75°C, conduction-cooled
Technical Documentation