IC-PPC-VPX3d 3U VPX CPU Board with QorIQ T2080 Processor, 10Gigabit Ethernet and 8 GB RAM
3U VPX CPU board based on the QorIQ T2080 with up to 1.8 GHz, four e6500 cores, nvSRAM and NOR flash. Up to 8 GB DDR3 ECC SDRAM are available.

INTERFACE CONECPTs IC-PPC-VPX3d offers one 10GBase-T port, two 10GBase-KR ports or two Gigabit Ethernet GBase-KX ports. Opt. is one 10GBase-T SFP+ front panel and one XMC slot available.

In addition the IC-PPC-VPX3d provides two USB 2.0 ports, one RS-232 console port, two RS-232/422 ports, two SATA ports, 6 GPIO ports, one PCIe x4 Gen2/3 port and two PCIe x4 Gen 2 ports, each configurable as 4 PCIe x1 ports.

The IC-ARM-VPX3a comes with UBoot firmware in a secured flash and provides board support packages for LSP for LINUX and VxWorks. Other real time operating systems like PikeOS, LynxOS, Integrity,.. can be ported on request.

The board is available in five different environment classes from standard (0°C to 55°C), extended temperature (-20°C to +65°C), rugged (-40°C to +75°C), conduction-cooled (-40°C to +71°C) and conduction-cooled (-40°C to +85°C).
ORDER NOW
Technical Description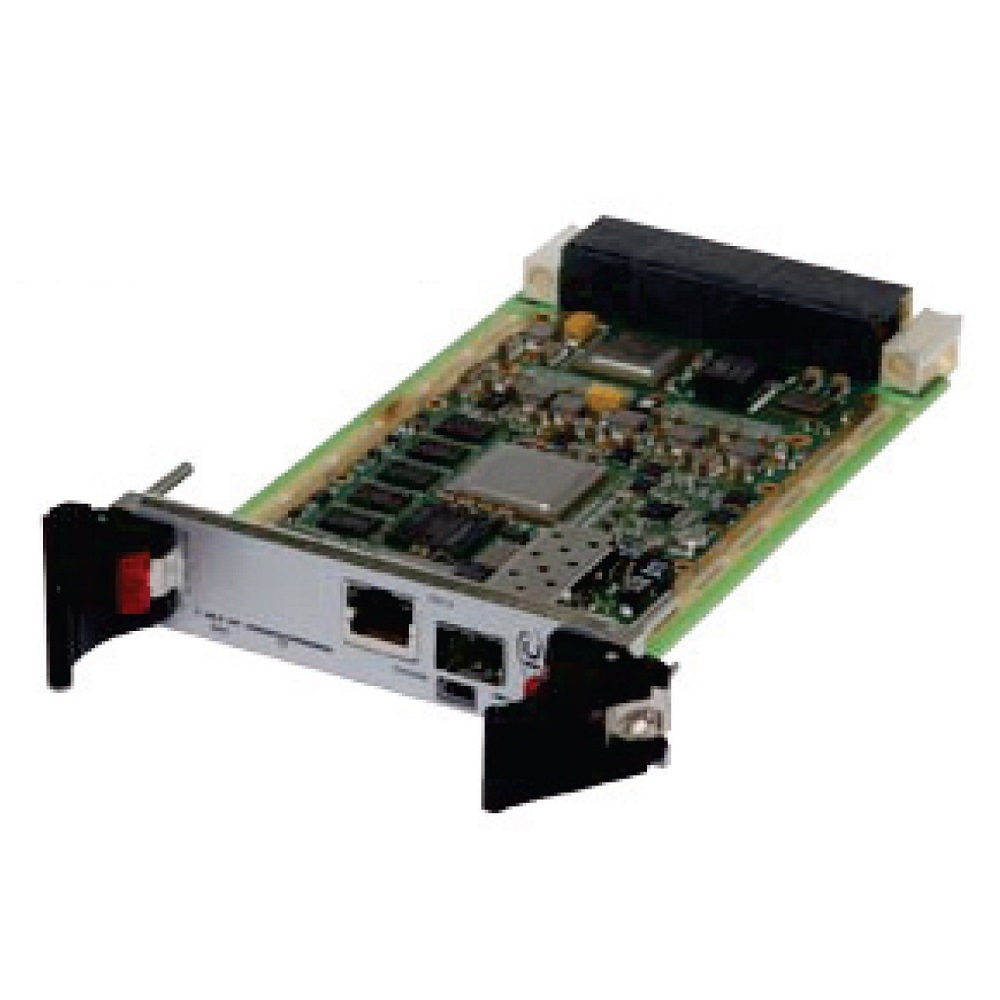 3U/4HP VPX CPU board, VITA 46.0, VITA 46.9, VITA 46.11, VITA 47, VITA 65

SLT3-PAY-3F2U-14.2.13,
SLT3-PAY-1F4U-14.2.8 profile

Up to 1.8 GHz QorIQ T2080 CPU with quad e6500 cores

Up to 8 GB DDR3 ECC RAM

nvSRAM

NOR flash

Up to four 10Gigabit Ethernet ports, up to two 10GBase-KR ports via P1d, one 10GBase-T port via P1d and opt. one 10GBase-T SFP+ front panel port

Up to two Gigabit Ethernet GBase-KX ports via P1d

Opt. XMC slot

Two USB 2.0 ports via P2

One RS-232 console port via P1

Two RS-232/422 ports via P2

Two SATA ports via P2

6 GPIO ports via P2

Up to three PCIe x4 links, one PCIe x4 Gen2/3 port via P1a and two PCIe x4 Gen2 ports via P1b/P1c

Up to 8 PCIe x1 Gen2 ports

Board management controller with PCI µ-controller for system management via VITA 46.11, real time clock with supercap backup, elapse timer counter and DC and thermal monitoring

UBoot based firmware in secured flash

In 5 environmental classes available: standard (0°C .. 55°C), extended grade (-20°C .. +65°C), rugged (-40°C .. +75°C), conduction-cooled (-40°C .. +71°) and conduction-cooled (-40°C .. +85°)

2 years warranty
Order Information
3U/4HP CPU board, P5010, 2 GB RAM, 0 .. +55°C
3U/4HP CPU board, P5010, 2 GB RAM, -20 .. +65°C
3U/4HP CPU board, P5010, 2 GB RAM, -40 .. +75°C, rugged
3U/4HP CPU board, P5010, 2 GB RAM, -40 .. +75°C, conduction-cooled
3U/4HP CPU board, P5020, 2 GB RAM, 0 .. +55°C
3U/4HP CPU board, P5020, 2 GB RAM, -20 .. +65°C
3U/4HP CPU board, P5020, 2 GB RAM, -40 .. +75°C, rugged
3U/4HP CPU board, P5020, 2 GB RAM, -40 .. +75°C, conduction-cooled
Technical Documentation