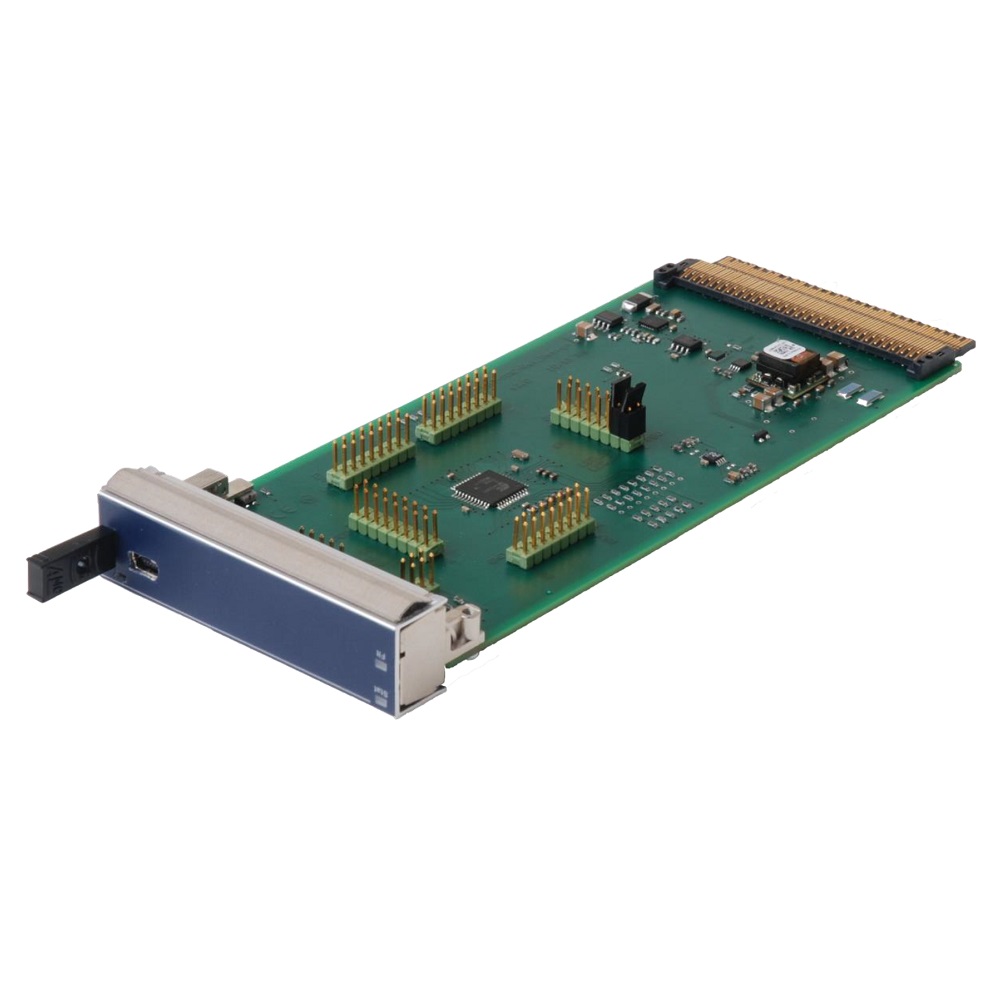 NAMC-MMC-RefDesign AMC Module with Temperature, Voltage and Hot Swap Sensors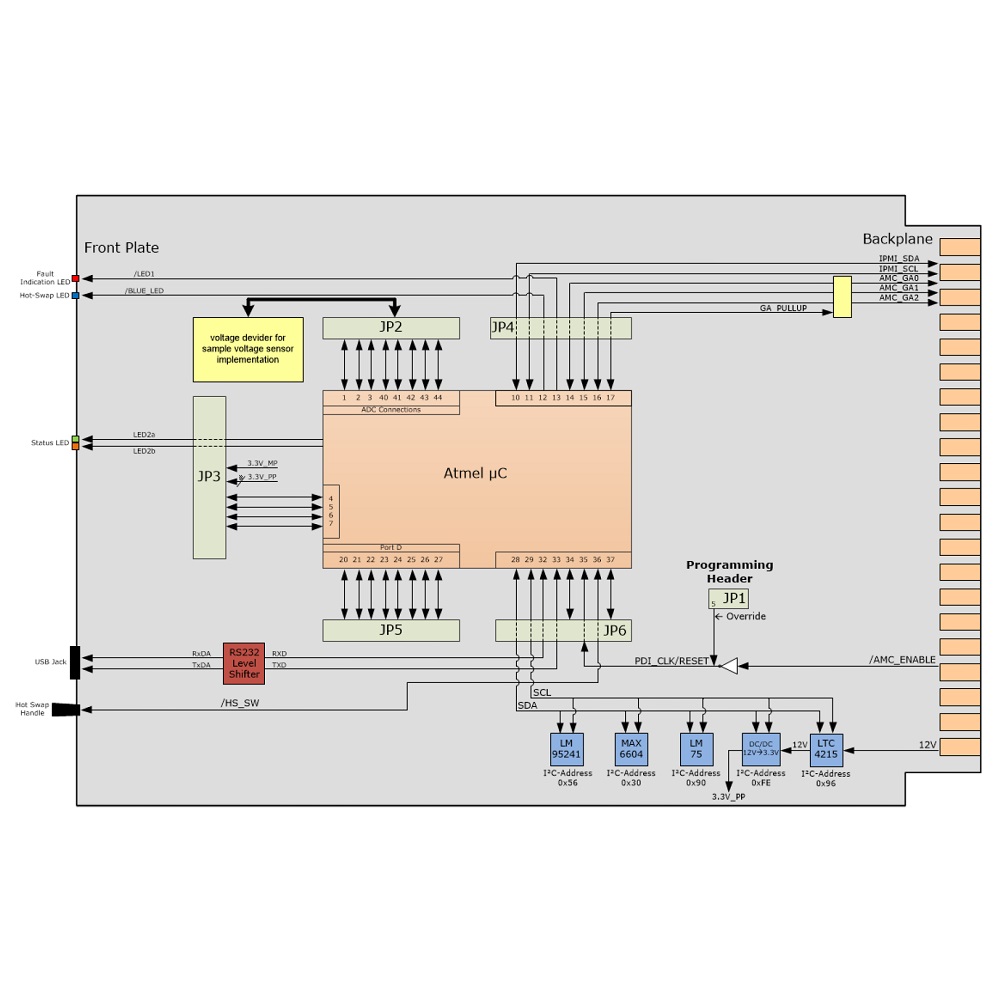 NAMC-MMC-RefDesign Block Diagram
NAMC-MMC-RefDesign Module Management Controller Reference Board
The NAMC-MMC-RefDesign is module management controller reference board. Any Advanced Mezzanine Card (AMC) that is compliant with the PICMG AMC.0 specification has to implement a Module Management Controller (MMC) so that is can be managed by shelf and carrier managers via the Intelligent Platform Management Interface (IPMI).

The MMC Design Package by N.A.T. enables customers to implement a fully AMC and IPMI compliant MMC on their custom AMCs, benefiting from N.A.T.'s MMC expertise and experience origin from field proven design such as the well recognized MicroTCA Controller Hub (MCH) NAT-MCH and own AMCs.

The MMC Design Package consists out of a license for the MMC firmware and the reference schematics for the MMC hardware. The MMC Design Package implements all mandatory sensors such as temperature, voltage and hot swap sensors. Other optional sensors can be easily added to the source code using the defined interfaces.

The NAMC-MMC-REF is a reference platform in the AMC form factor which is strictly based on the MMC Design Package. In order to save time and costs, customers can use the NAMC-MMC-REF to develop and test their own MMC based on the MMC Design Package in parallel to the hardware design process and thus even before their own hardware becomes available.
ORDER NOW
Technical Description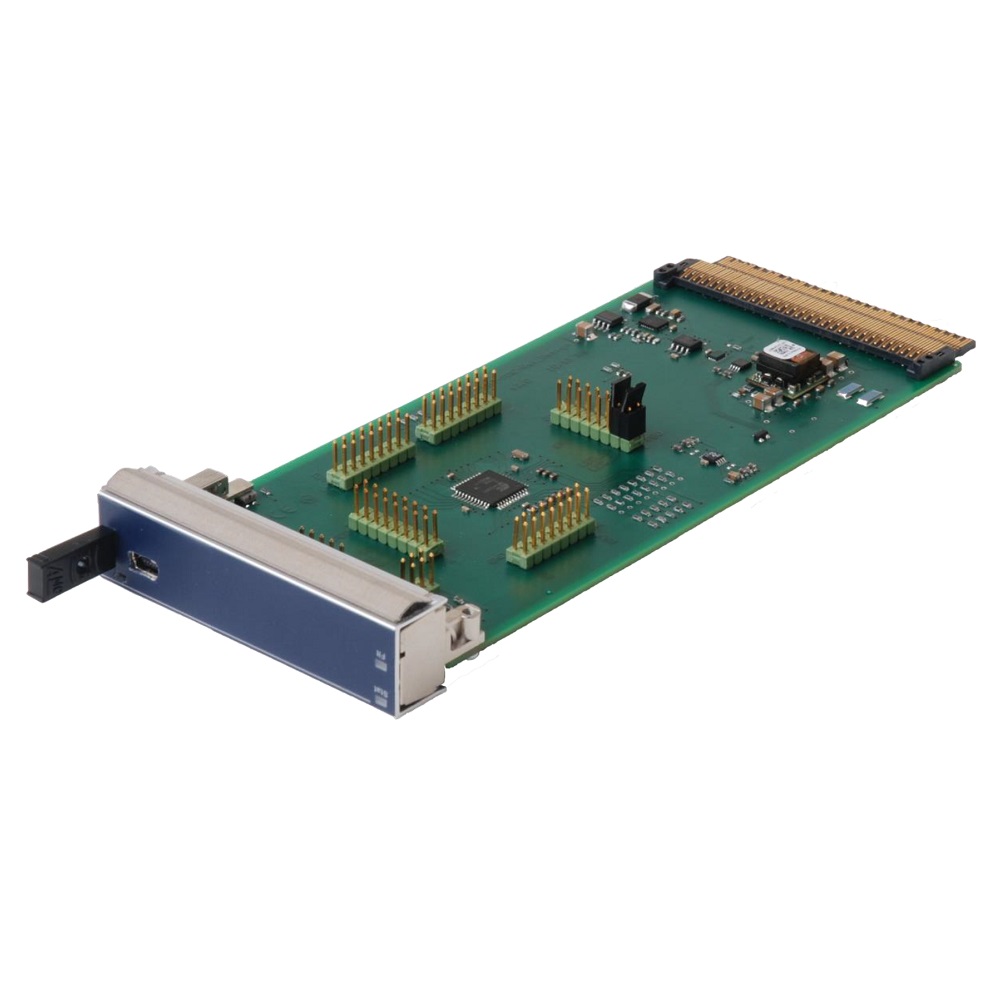 AMC MMC Reference Board, full size or mid size form factor

Based strictly on MMC Design Package

Temperature and voltage sensors

Hot-swap

DC/DC converter (12V to 3.3V)

RS232 front panel port via mini USB

Time and cost saving before customer hardware becomes available

0°C .. +55°C operating temperature range

2 years warranty
Order Information
MMC reference board, mid size
Java based GUI for monitoring and control of MTCA systems
MMC design package, royalty-free object code license
MMC design package, royalty-free source code licensz
Technical Documentation