NAMC-PMC AMC Carrier Board with one PMC Slot
AMC carrier board with one PMC slot. The mid size or full size board allows to extend AdvancedTCA and MicroTCA systems with standard I/O functions. The N.A.T. NAMC-PMC can use in industry applications although the needed I/O functions doesn't exit as AMC module.

Access to all PMC I/O lines is provided via the front panel.

A big variety of analogue I/O, digital I/O, field bus, motor controller and serial ports PMC modules is available in our product line.
ORDER NOW
Technical Description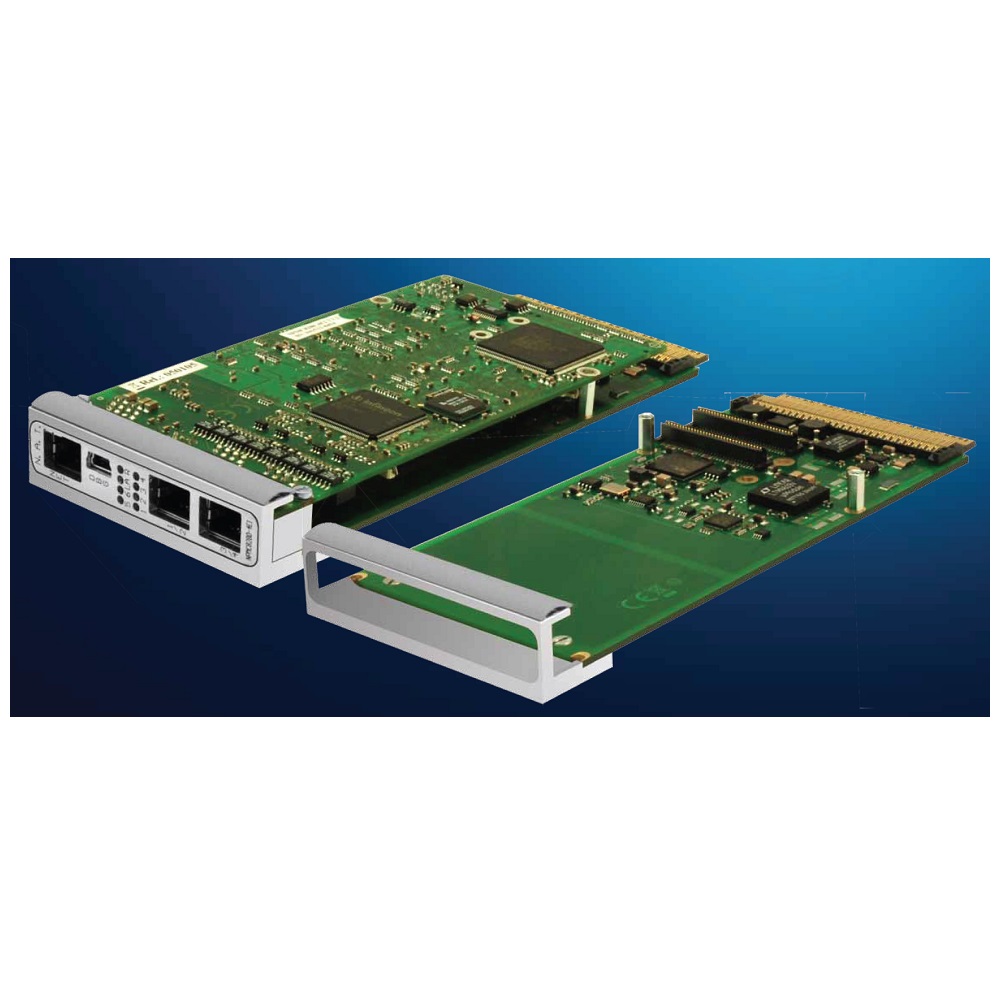 AMC carrier board for 1 PMC module, 3.3V, 5V, 12V and -12V signalling voltage

AMC module with AMC.1 type 1 interface, mid size or full size form factor

32bit PMC slot for IEEE 1386.1 compliant modules

Front I/O

IPMI interface

0°C .. +55°C operating temperature range

5 years warranty
Order Information
AMC carrier for 1 PMC module, full size
AMC carrier for 1 PMC module, mid size
AMC carrier for 1 PMC module, full size
AMC carrier for 1 PMC module, mid size
Technical Documentation