RackPak/4A 4U 19" Rackmount Chassis with 7 6U VMEbus Slots
The Rackpak/4A is a 4U 19" rack mount chassis with with front door for 7 VMEbus slots and 7 transition module slots. The front, soil and cover are RAL 7030 painted. The chassis's cooling is managed by two DC fans.

The system is available with one 250W removable power supply.
ORDER NOW
Technical Description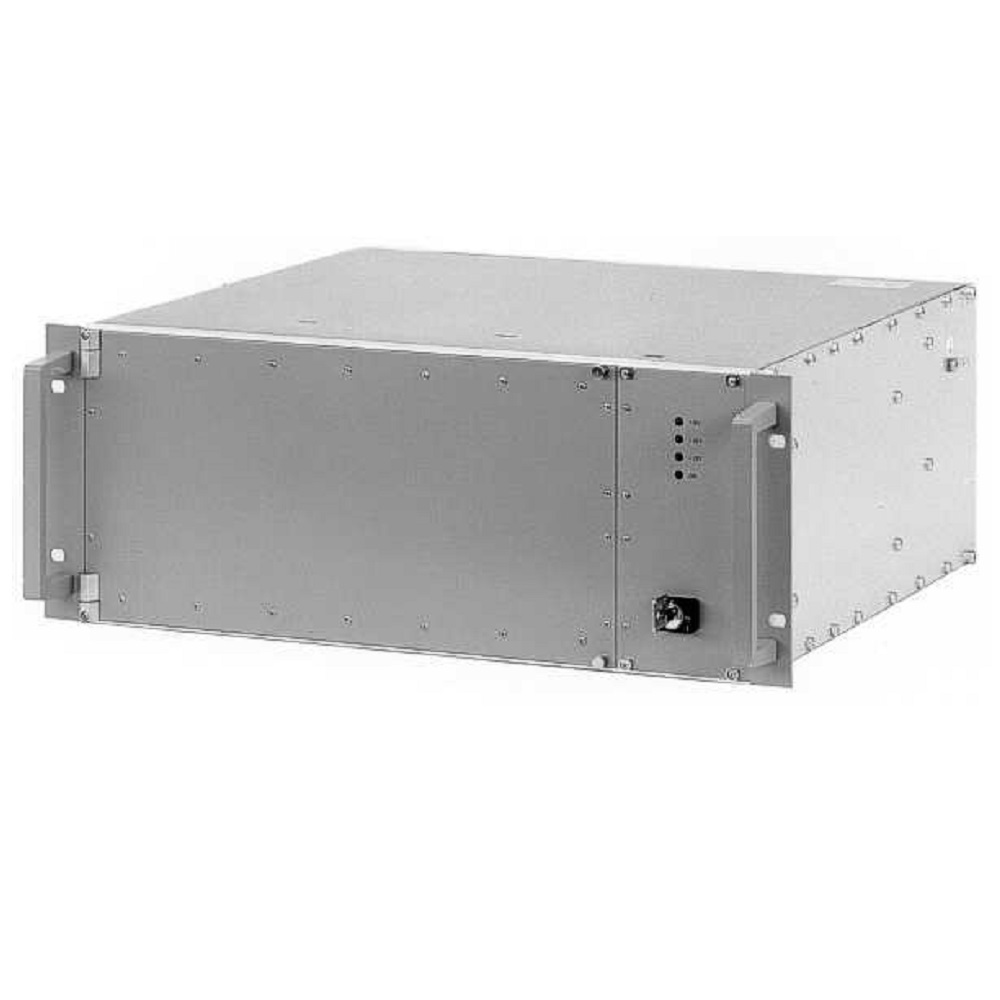 Compact 19″ VMEbus rackmount carrier with front door, 4U, 383mm depth
Front, soil and cover RAL 7030 painted
Seven 6U VMEbus slots, VMEbus card cage 40mm behind the front
Seven 6U transition module slots in the rear
250W power supply with 85..264VAC universal input
2 DC fans each with 60m³/h, temperature increase at air outlet when fully loaded: 13K w.o. dust filter, 15K with dust filter
Monitoring unit with LED indicators and 2 relay outputs for DC voltages, temperature, SYSFAIL, and external signal
3.5″ hard disk drive mounting, optional 4U/10HP drive mounting cassettes available
Power key switch on front panel
LED indicators for DC voltages
Operating temperature range 0..50°C at 180W load in the card cage
The chassis complies with EN55011 class B, EN55022 class B, ENV50140, ENV50141, EN 60801 part 2, IEC801 part 2-4, and 6, degree of severity 3.
Order Information
7 slot P1, and 1 slot P2 backplane
7 slot VME64 backplane w.o. P0 connector
7 slot VME64 backplane with P0 connector
Front panel 6U/4HP for unused VMEbus slots
Front panel 6U/4HP with EMC spring contact for unused transition module slots
Drive mounting cassette with extract 102x26mm
Drive mounting cassette with extract 102x41.5mm
Technical Documentation