RackPak/M2-01 1U 2 Slot MTCA Crate with integrated eMCH
Closed 1U rack offering two full size or two mid-size AMC slots and an integrated eMCH (embedded MicroTCA Carrier Hub). The eMCH of the Pentair RackPak/M2-01 MTCA crate comes with basic MicroTCA functionality for switching and managing two AMCs. Each AMC slot is connected to the MCH with two GbE links. The direct connection of ports 2 to 11 between both AMC slots provides data rates up to 10 Gbps per port.

The crate has an integrated 150W AC power supply with wide range AC input and 12V DC output. The fan speed can be adjusted via the MCH. The crate is available with right to left air flow. It is stackable and ready for a mounting plate.
ORDER NOW
Technical Description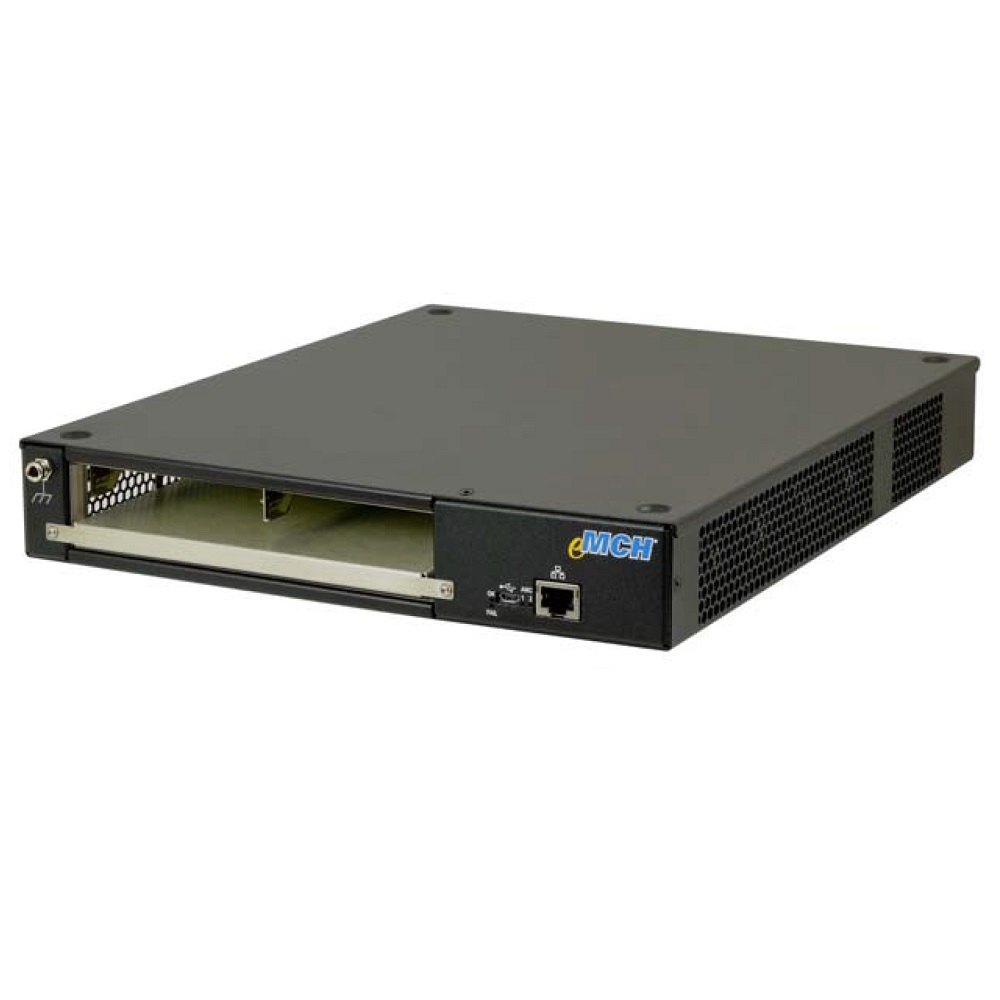 1U MTCA crate

2 full-size or mid-size AMC slots

Integrated MCH with Ethernet uplink and USB interface

Each 2 GbE links from MCH to the 2 AMC slots

Direct connection of ports 2 to 11 between both AMC slots, data transfer rates up to 10 Gbps per port

Integrated 150W AC power supply with wide range AC input and 12V DC output

Cooling unit with right to left air flow

Fan unit and air filter easy exchangeable

Dimensions: 302 mm (depth) x 265 mm (width)

2 years warranty
Order Information
1U MTCA crate, cooling unit, right to left air flow
Processor AMC module, Quad Core 2.8 GHz Intel Xeon E3-1505M, 16 GB RAM, mid size
Technical Documentation