RackPak/M9-01 MicroTCA System for 9 full size AMC-Modules
9 full size AMC slots with Dual-Star topology. The system has two MCH and two PM slots. The chassis is completely assembled. Special configurations will be available.

Schroff's RackPak/M9-01 6U MicroTCA™ system has two hot-swap fan modules. One cooling unit comes with Telco alarms and one cooling unit comes without Telco alarms. The cooling concept provides an air flow from bottom front to rear top. The air filters are exchangeable from the front.
ORDER NOW
Technical Description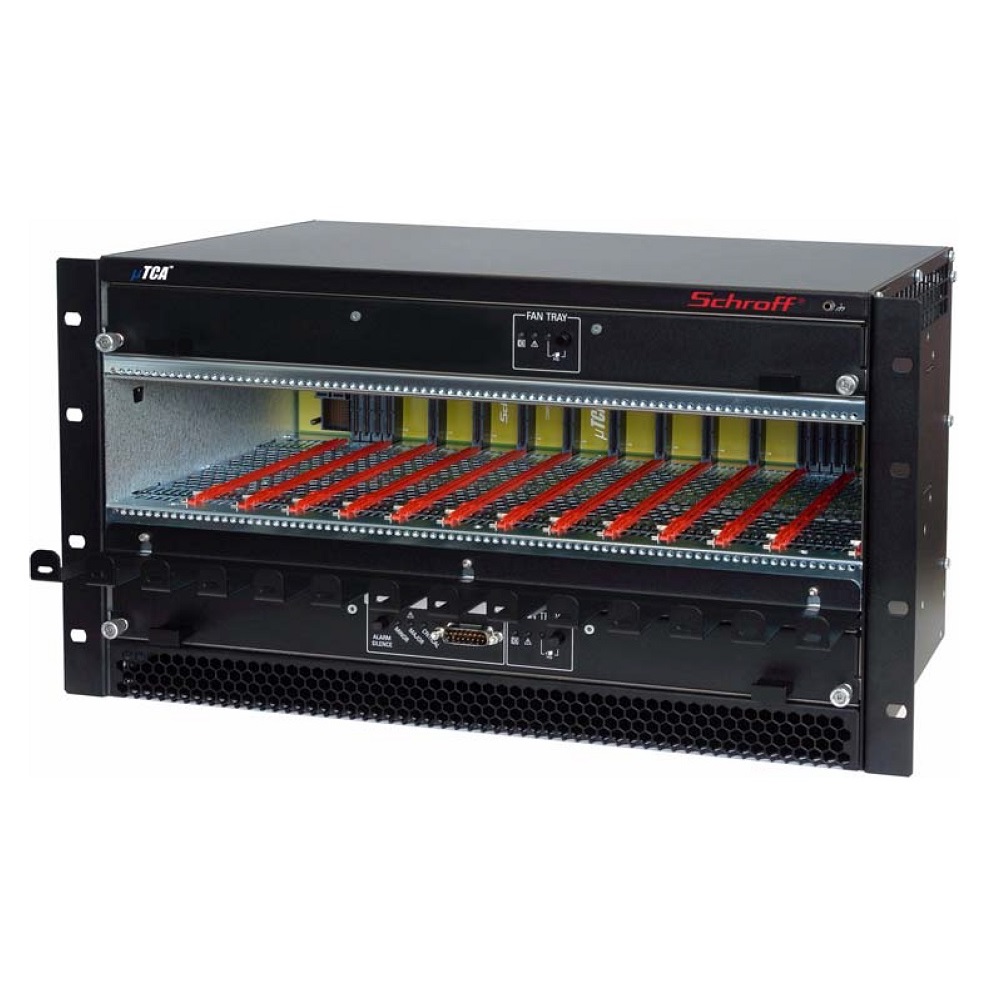 6U/84HP MicroTCA crate, PICMG MicroTCA R1.0 compliant

9 full size AMC slots

Two power module slots

Two MCH slots

Two hot-swap fan modules with cooling unit manager (CU EMMC), bottom cooling unit with Telco alarms

Airflow from bottom front to rear top

Air filter exchangeable from the front

MTCA backplane with Dual-Star technology

System depth: 197 mm

Operating temperature range 5..45°C

2 years warranty
Order Information
MicroTCA system with 9 full size slots
Cooling Unit with Telco Alarms
Cooling Unit without Telco Alarms
12V Power Feedthrough Module
Technical Documentation