TCPS260 3U CompactPCI Serial PMC Carrier Board
3U CompactPCI Serial carrier board that provides front I/O for a single width PMC module. The TEWS Technologies TCPS260 is used to build modular, flexible and cost effective I/O solutions with PMC devices in CompactPCI Serial systems.

The bridging between the system host board and the PMC slot is handled by a transparent PCIe-to-PCI bridge. The bridge provides an x1, Rev. 2.0 PCIe link with 2.5 Gbps signalling rate.

The PMC side supports PCI signalling voltages of 3.3V and 5V. 3.3V signalling is default. 32-bit PCI accesses are possible with 33MHz or 66MHz.

Operating temperature range is -40°C to +85°C.
ORDER NOW
Technical Description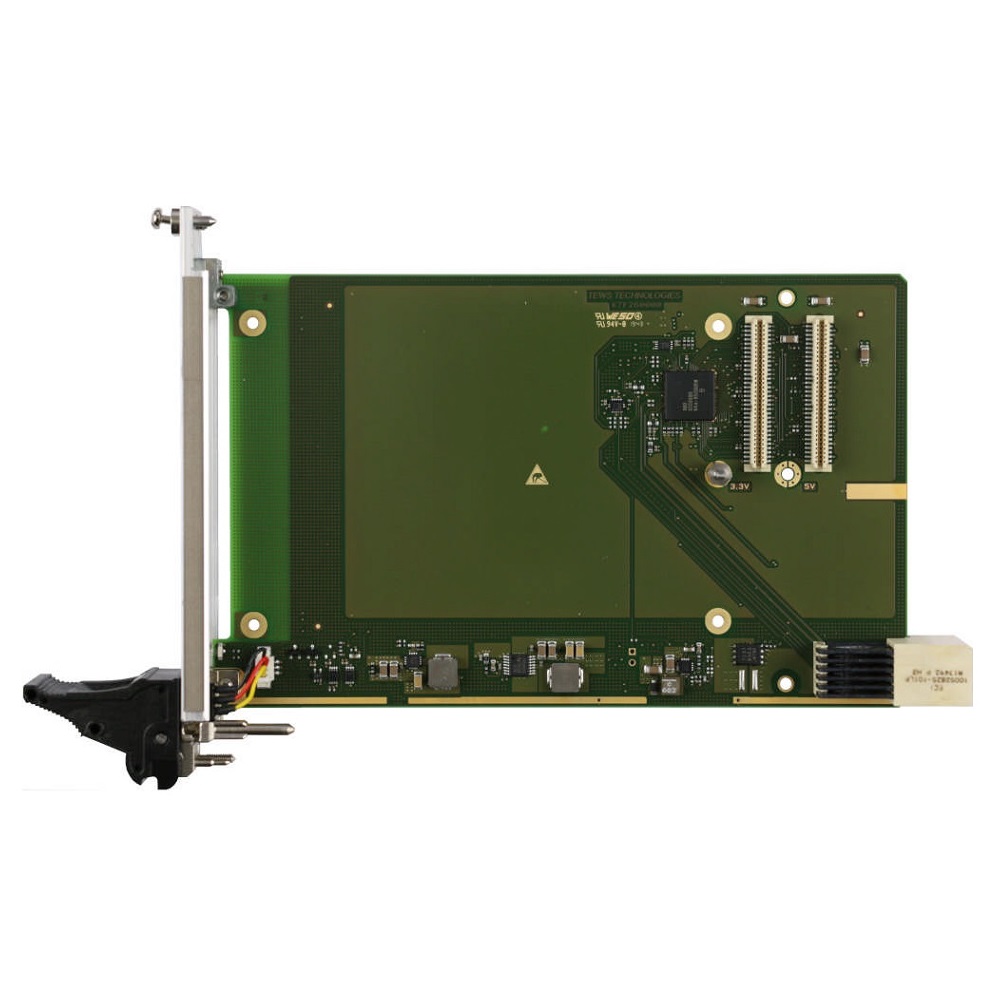 3U CompactPCI serial board, CPCI-3.0 R2.0, 32-bit 33/66MHz PCI interface, 3.3/5V Vio, 160 x 100 mm board size
One 32-bit 33/66MHz PMC site for IEEE 1386.1 compliant modules with front panel I/O
XIO2001 transparent PCIe-to-PCI Bridge, PCIe x1 Rev 2.0 with 2.5 Gbps signalling rate
-40..85°C operating temperature range
5 years warranty
Order Information
3U CompactPCI Serial PMC carrier, PCIe x1
Technical Documentation