TCPS275 3U CompactPCI Serial XMC Carrier Board
3U CompactPCI Serial carrier board for one XMC module. The TEWS Technologies TCPS275 provides front I/O and is used to build modular, flexible and cost effective I/O solutions with XMC devices in CompactPCI Serial systems.

The PCI Express x4 link from the host board to the XMC module is enhanced by a PCIe Gen3 Redriver, allowing safe operation of XMC modules in distributed PCIe systems. VPWR is 12 V for all variants.

Operating temperature range is -40°C to +85°C.
ORDER NOW
Technical Description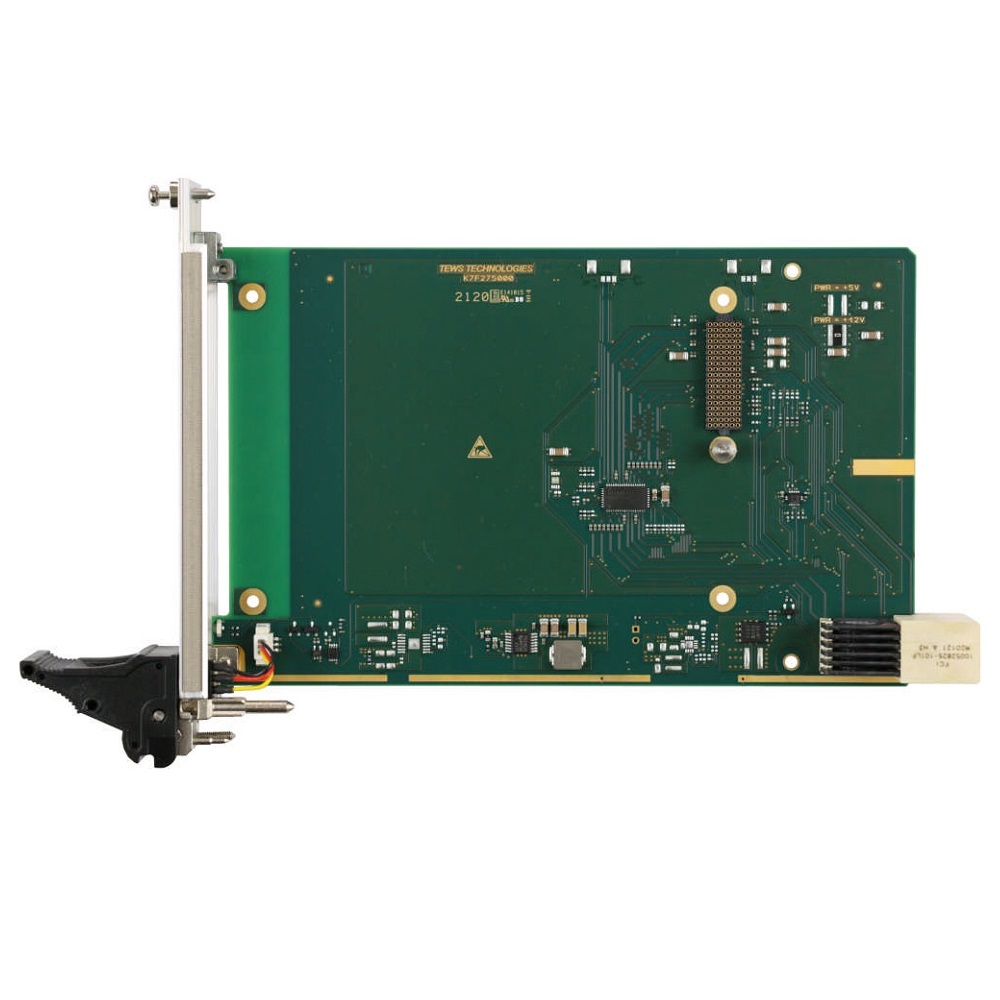 3U CompactPCI serial board, CPCI-3.0 R2.0, 3.3/5V Vio, 160 x 100 mm board size
One XMC site with front panel I/O, VITA 42.3 conform, PCIe x4 Rev. 3.0 interface, 12V VPWR
-40 .. +85°C operating temperature range
5 years warranty
Order Information
3U CompactPCI Serial XMC carrier, PCIe x4
Technical Documentation