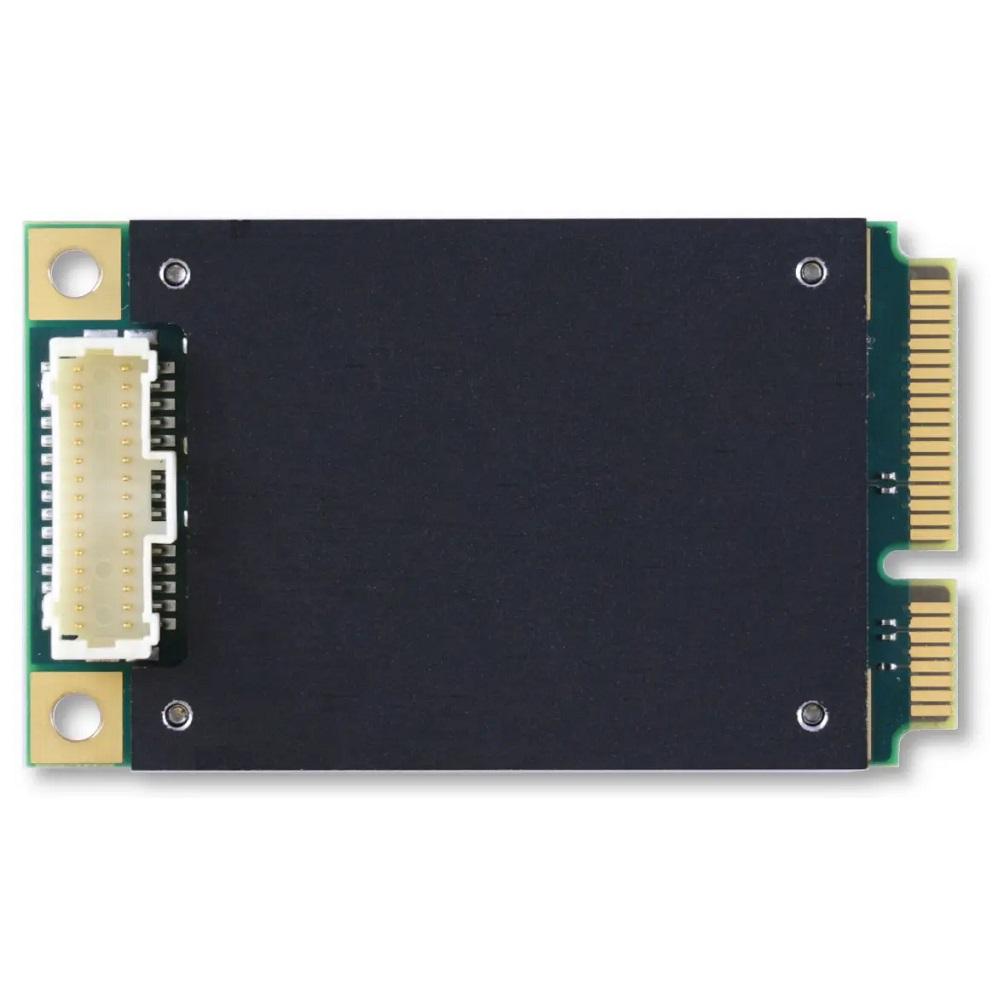 TMPE863 with mounted Heatsink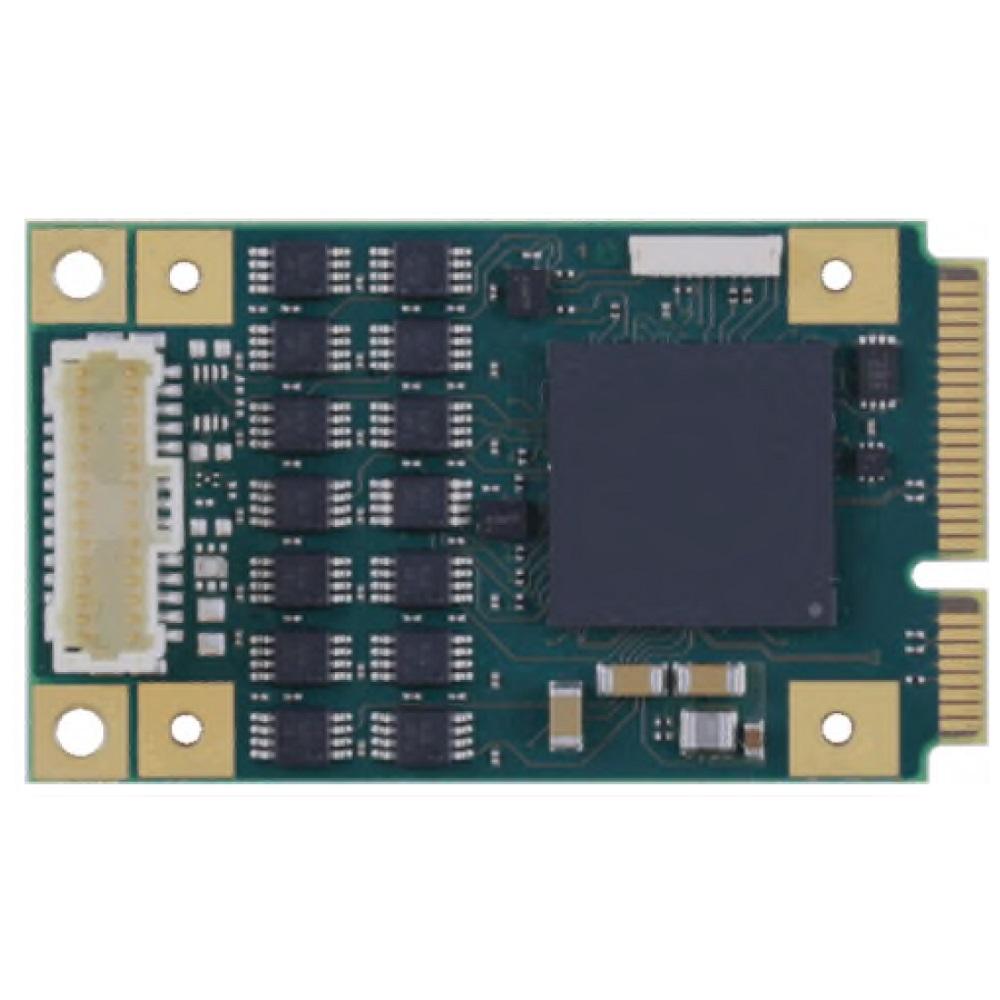 TMPE863 without Heatsink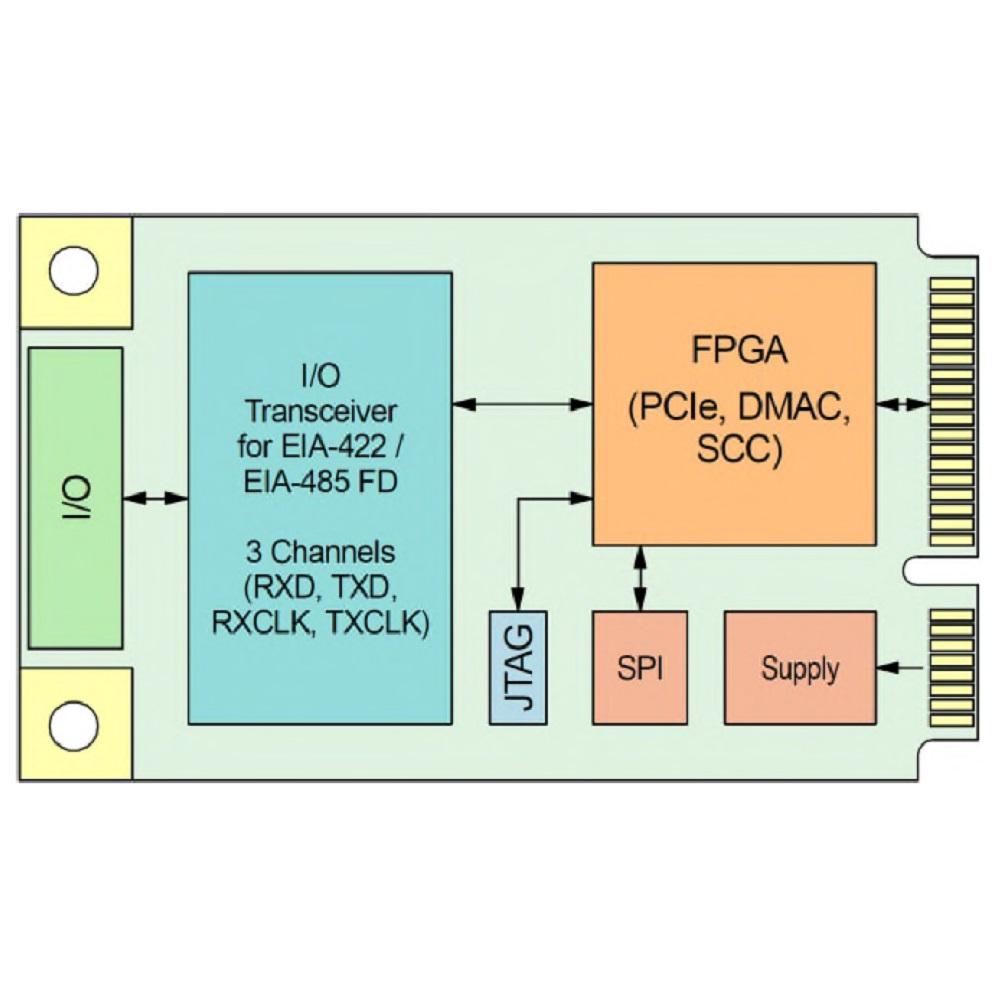 TMPE863 Block Diagram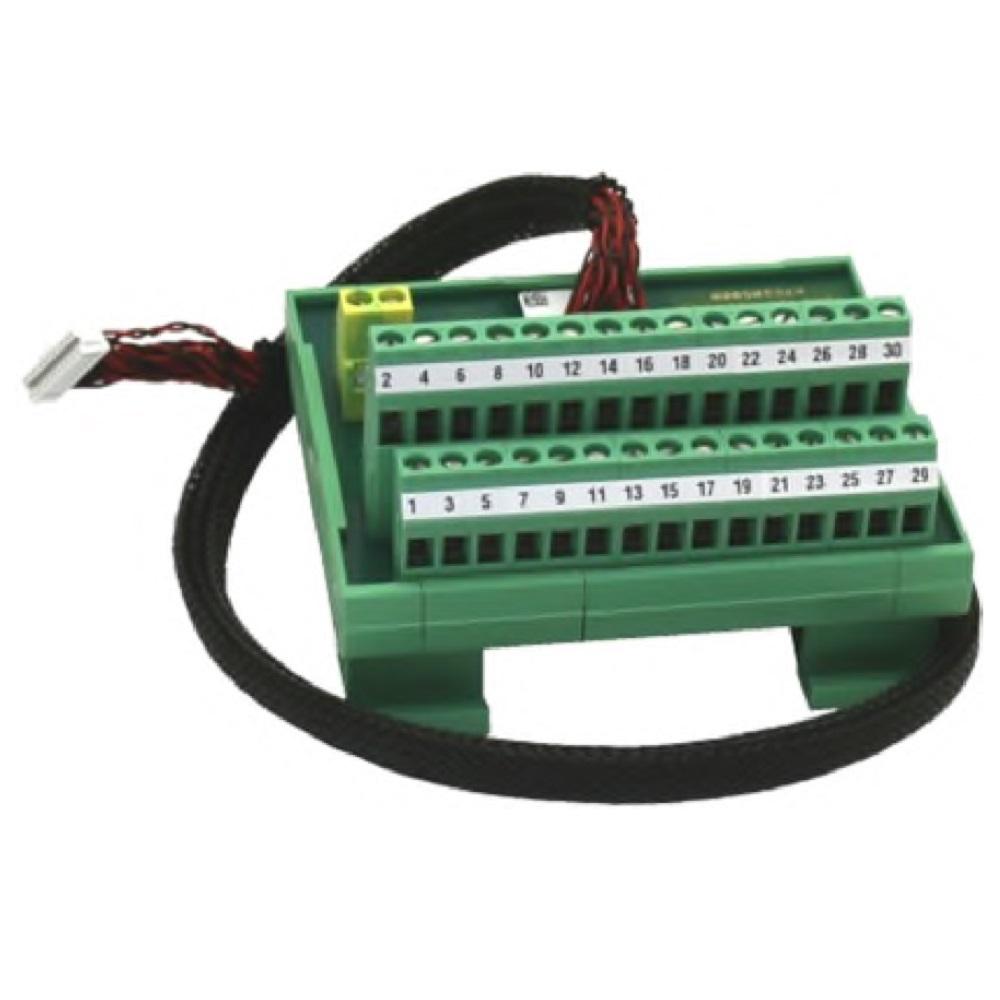 TA309 Cable Kit for Modules with Pico-Clasp Connector
TMPE863 3 Channel high-speed syn./asyn. Serial Interface
PCI Express mini card with three high speed serial data communication channels and with DMA support. The operating mode of the channels of the TMPE863 can be switched individually via software between EIA-232 and EIA-485 FD (full duplex). Each channel supports differential RxD, RxCLK, TxD and TxCLK signals. The functions are implemented by an FPGA controller, which enables long-term availability and can provide additional functions. The controller provides 512 32-bit words FIFO for all channels.

Each channel provides various interrupt sources which can be enabled or disabled individually. Available signal encodings for synchronous data communication are NRZ, NRZI, FM0, FM1 and Manchester. Available clock sources are 14.7456 MHz for standard asynchronous baud rates, 10 MHz for the 10 Mbit/s synchronous data rate and 24 MHz for other baud or data rates.

The TMPE863 supports HDLC, asynchronous, isochronous, synchronous serial communication protocols. The maximum data rate is 10 Mbit/s synchronous and 2 Mbit/s asynchronous. The serial ports are available via a 30-pol. Pico-Clasp latching connector.

A wide range of drivers is available: Linux, QNX, VxWorks, Integrity and Windows. All drivers - except the Windows drivers - are supplied as C source code.
ORDER NOW
Technical Description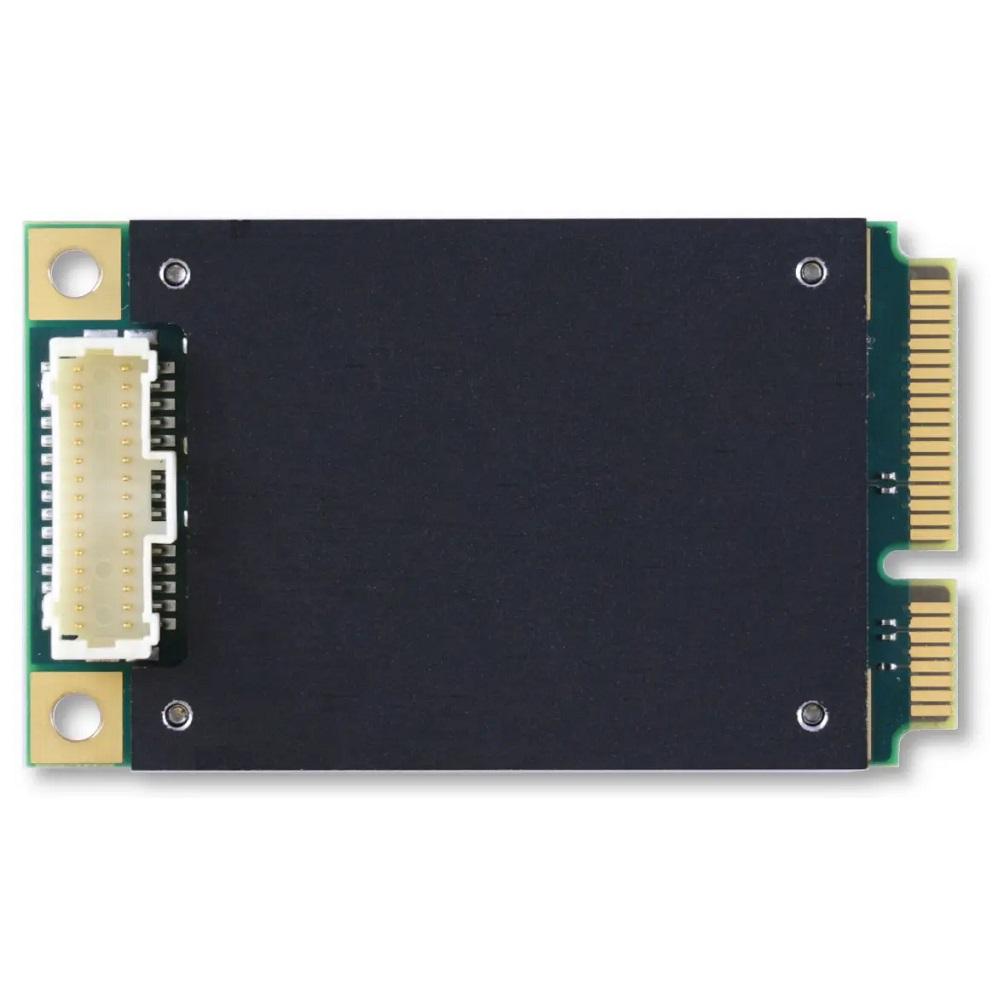 PCIe Mini Card, PCIe 2.1 interface, 50,95 x 30,00 mm
3 channel serial controller with EIA-422 and EIA-485 FD (Full Duplex) interface
Differential RXD, RXCLK, TXD, TXCLK support per channel
NRZ, NRZI, FM0, FM1 and Manchester signal encodings
I/O via 30pin Pico-Clasp latching connector
Supported are HDLC, asynchronous (with oversampling), isochronous and synchronous protocols
FPGA controller with DMA support
512 32-bit word FIFO per channel
Transfer rates up to 10 Mbit/s synchronous and 2 Mbit/s asynchronous
-40°C .. +85°C operating temperature range
Linux, QNX, VxWorks, Integrity, and Windows drivers are available
5 years warranty
Order Information
3 Channel High Speed Sync/Async Serial Interface
Cable Kit for Modules with Pico-Clasp Connector
Technical Documentation