TP MS1/xxx 3U CompactPCI SATA Storage Board
3U CompactPCI SATA storage board that provides one CompactFlash type 1 module and up to four 2.5" SATA-300 drives. Up to two SATA drives and the CompactFlash module can be mounted on the CONCURRENT Technologies TP MS1/xxx. The expansion board can accommodate up to two additional SATA RAID drives. The controller board can be used in a variety of CompactPCI systems with 32/64-bit 33/66 MHz backplanes with 3.3V or 5V signalling.

The TP MS1/xxx is available with a -25°C .. +70°C and -40°C .. +85°C operating temperature range. This 3U CompactPCI mass storage solution is used to build modular, flexible and cost-effective I/O solutions with SATA drives in CompactPCI systems.
ORDER NOW
Technical Description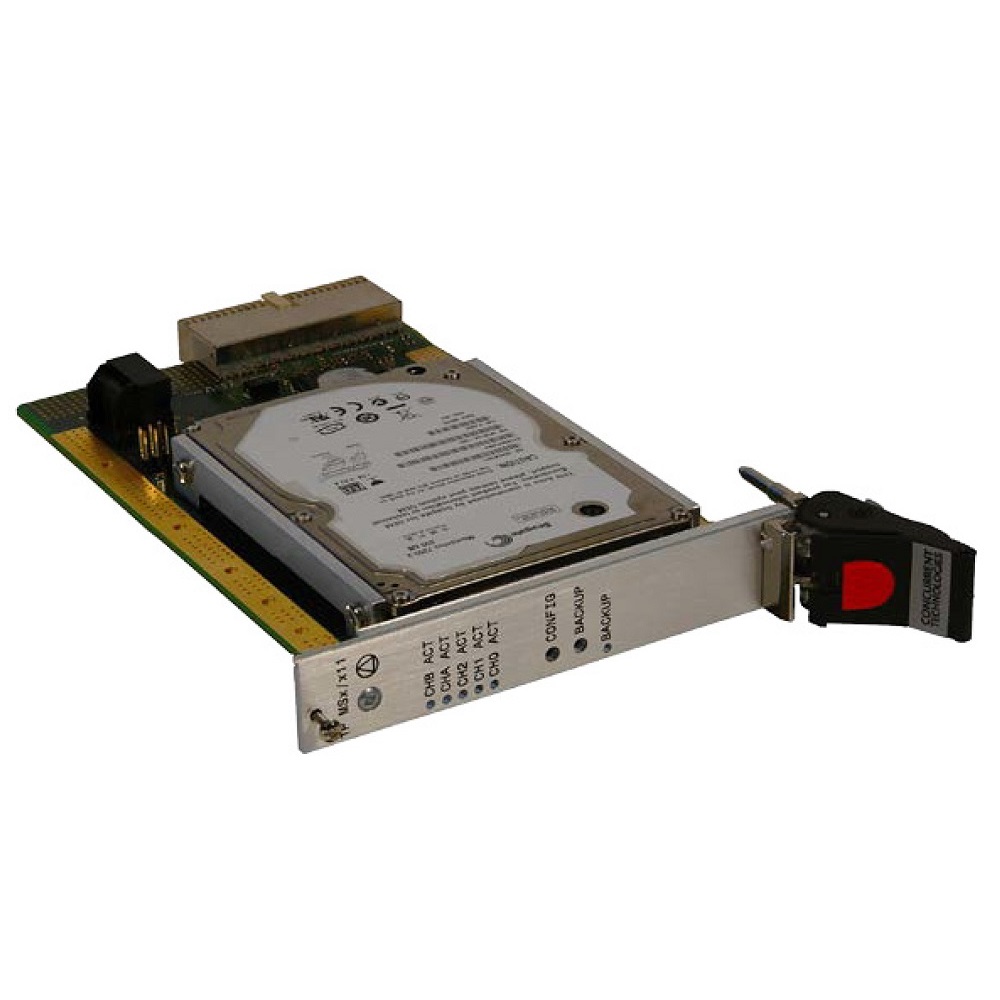 3U 4HP/8HP CompactPCI board, PICMG 2.0 R3.0 compliant, 32/64-bit 33/66MHz cPCI interface, cPCI signal mapping, 3.3/5V Vio
Up to four 2.5″ SATA-300 drives, two drives on controller board and two drives on expansion board
One CompactFlash type 1 module
Hardware RAID support for the two drives on the expansion board:
FAST (RAID 0), SAFE (RAID 1), BIG (drive concatenation), SAFE33 and SAFE50 (SAFE and BIG RAID modes combined)
Bus interface via drive controller board
Drive expansion board requires power for its drives from backplane P1 connector
Requires 1, 2, 3 or 4 CompactPCI 4HP slots
In 2 environmental classes available: extended (-25°C .. +70°C) and (-40°C .. +85°C)
2 years warranty
Order Information
3U/4HP cPCI controller board with CF and 1 SATA drive
3U/8HP cPCI controller board with CF and 2 SATA drives
3U/4HP cPCI expansion board for 1 SATA drive
3U/8HP cPCI expansion board for 2 SATA drives
Technical Documentation