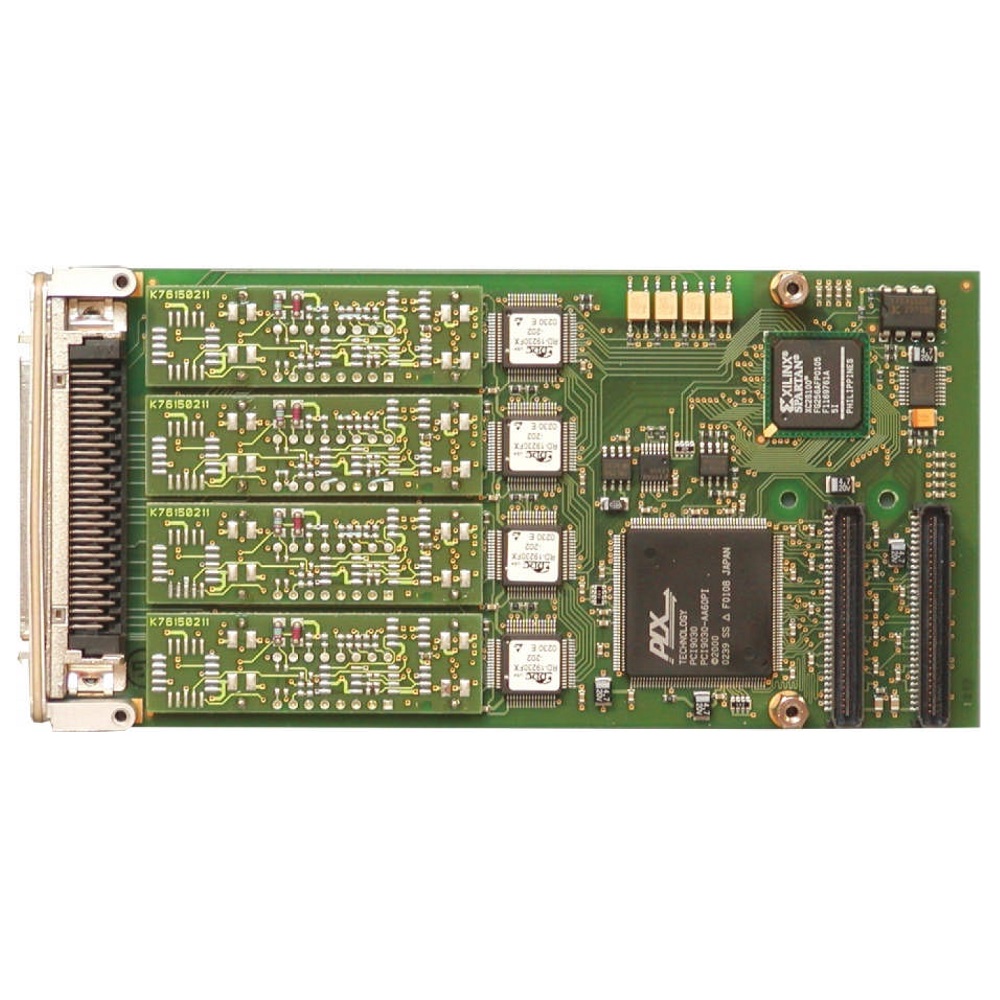 TPMC150 1 to 4 Port Synchro/ Resolver to Digital Converter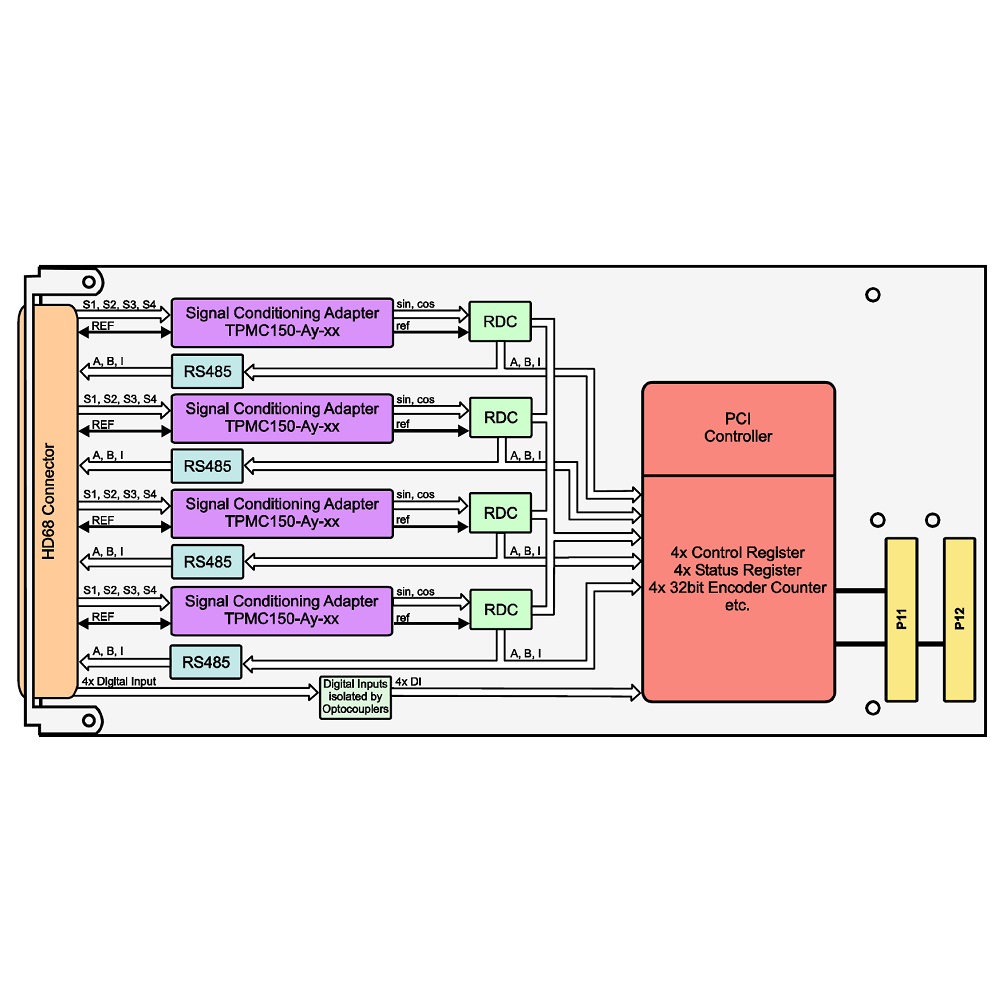 TPMC150 Block Diagram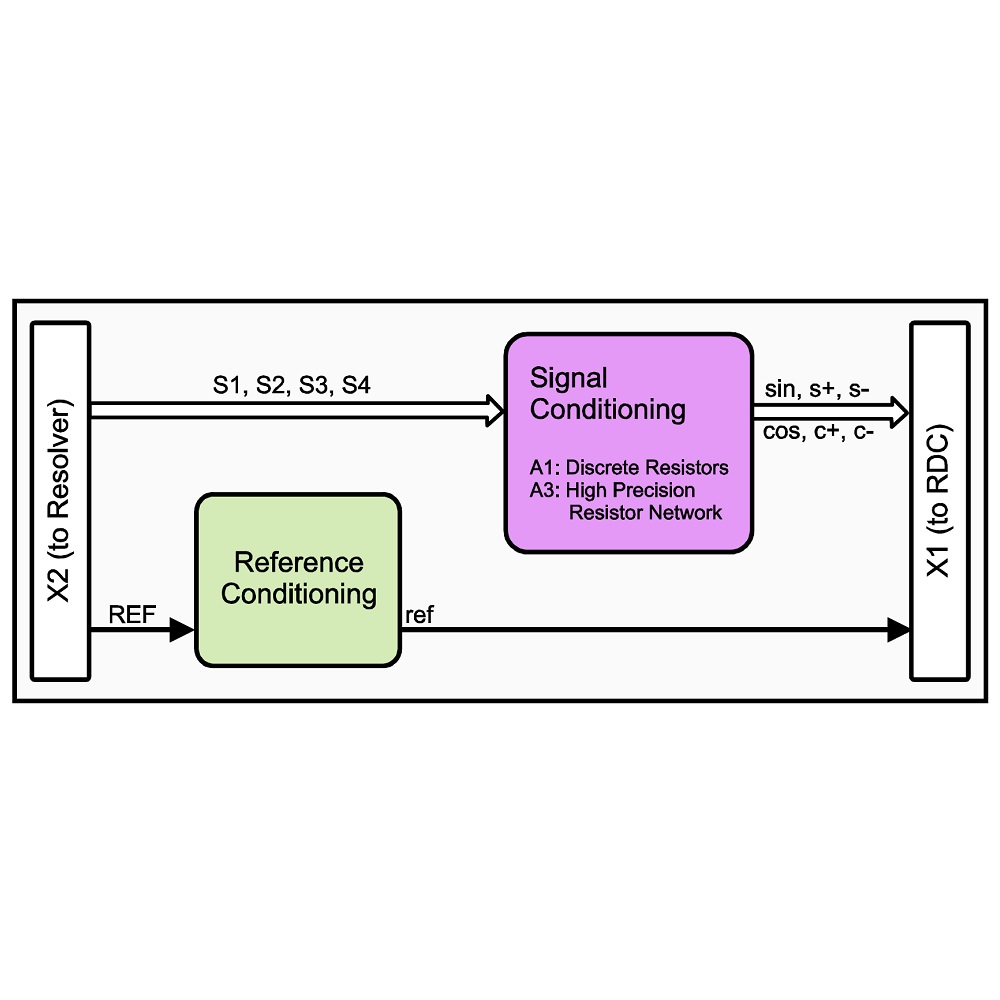 Block Diagram of the TPMC150-A1 and -A3 Adapter Modules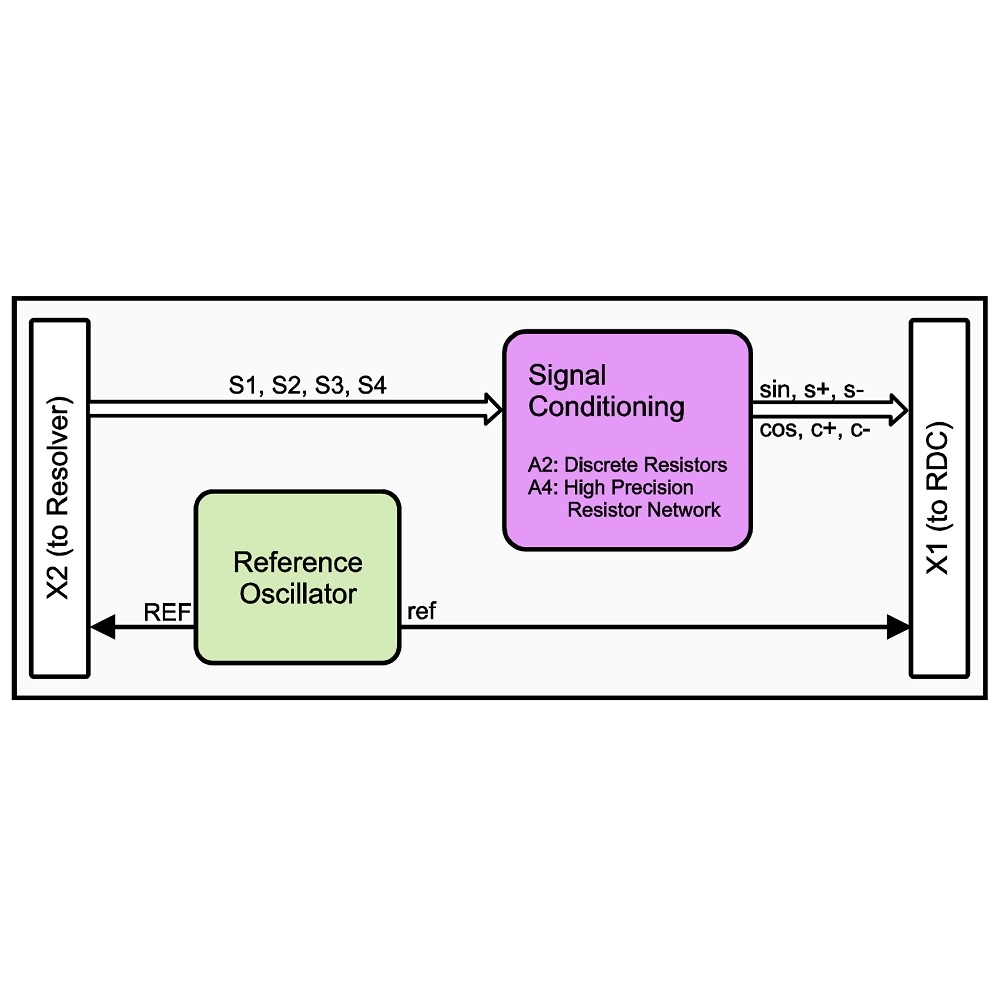 Block Diagram of the TPMC150-A2 and -A4 Adapter Modules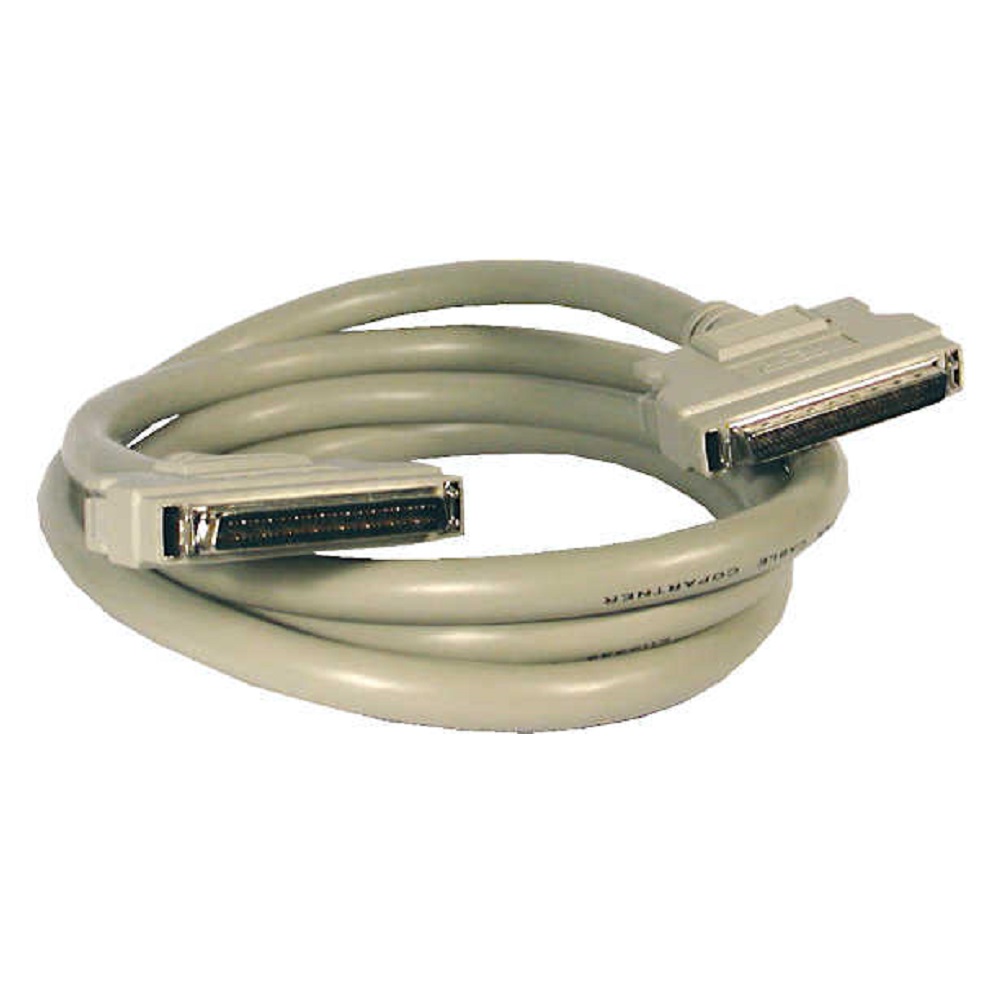 TA104-10 1.8m Cable with HD-68 Connectors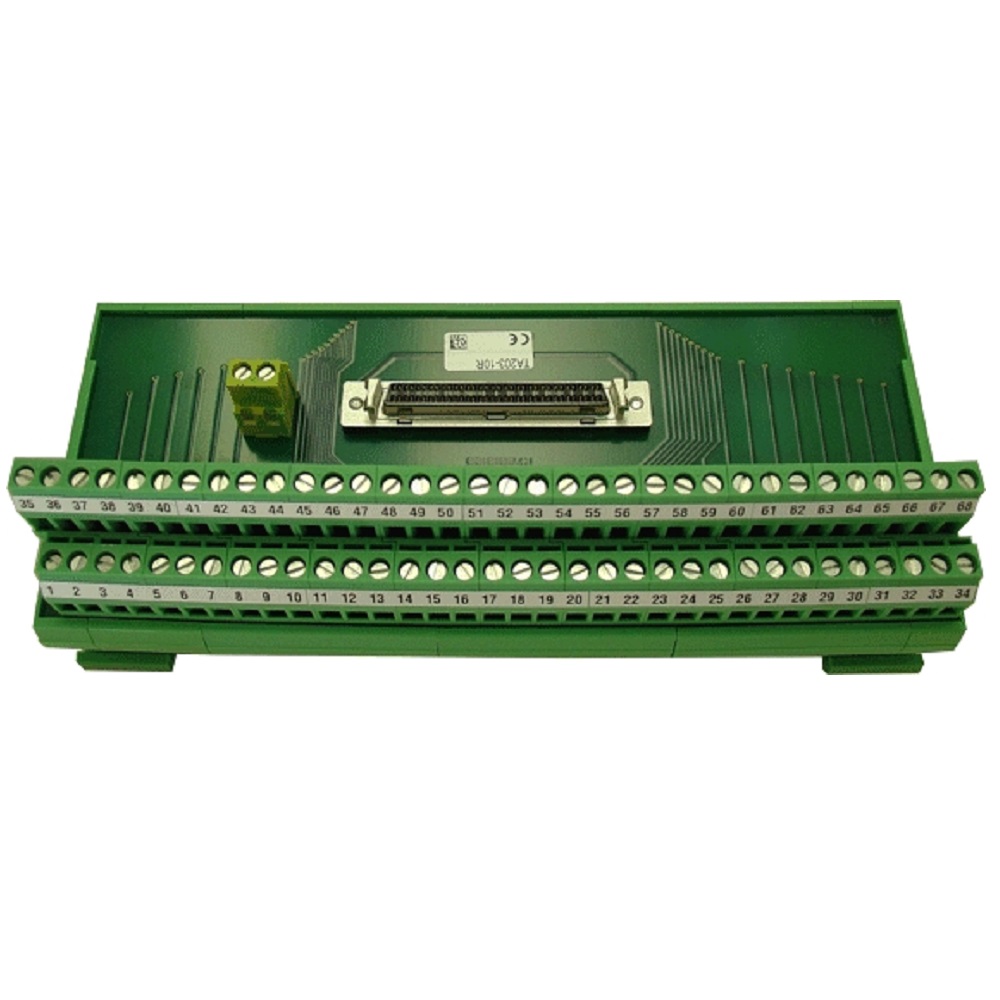 TA203-10 68 pin Terminal Block with HD-68 Connector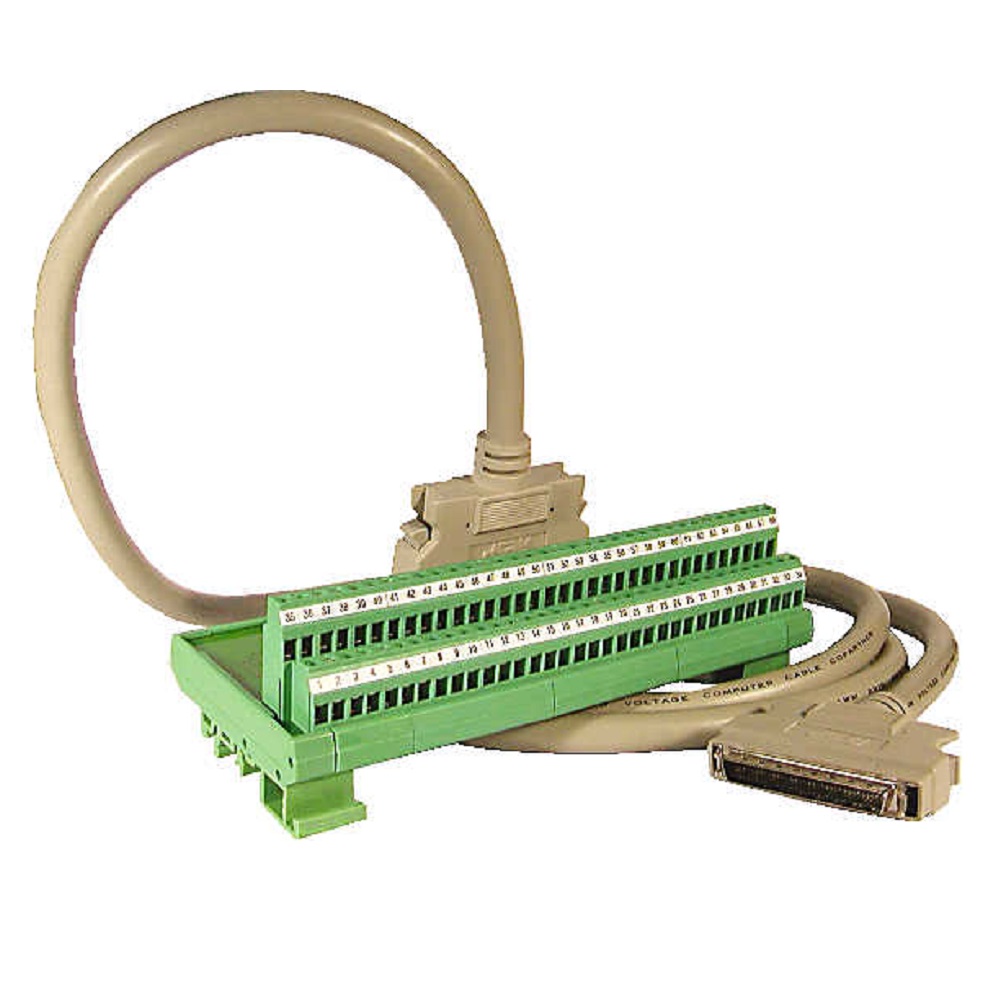 TA304-10 Cable Set including 1.8m Cable with HD-68 Connectors and 68 pin Terminal Block
TPMC150 1 to 4 Port Synchro/Resolver to Digital Converter
Up to 4 channel tracking synchro/resolver to digital converter (RDC) with a converter accuracy of 2 arcmin +/-1 LSB. The TEWS Technologies TPMC150 is designed for use in high performance commercial, industrial and military systems. It can be used for various applications like motor control, robot axes control, process control, radar antenna position information, and CNC machines.

Interface modules specify signalling voltages, reference voltages, and reference frequencies. The modules TPMC150-A2-xx and TPMC150-A4-xx with reference oscillators provide in addition an automatic compensation of phase errors of synchro and resolver signals.

A wide range of drivers is available: Linux, Integrity, QNX, VxWorks and Windows. All drivers - except the Windows drivers - are supplied as C source code.
ORDER NOW
Technical Description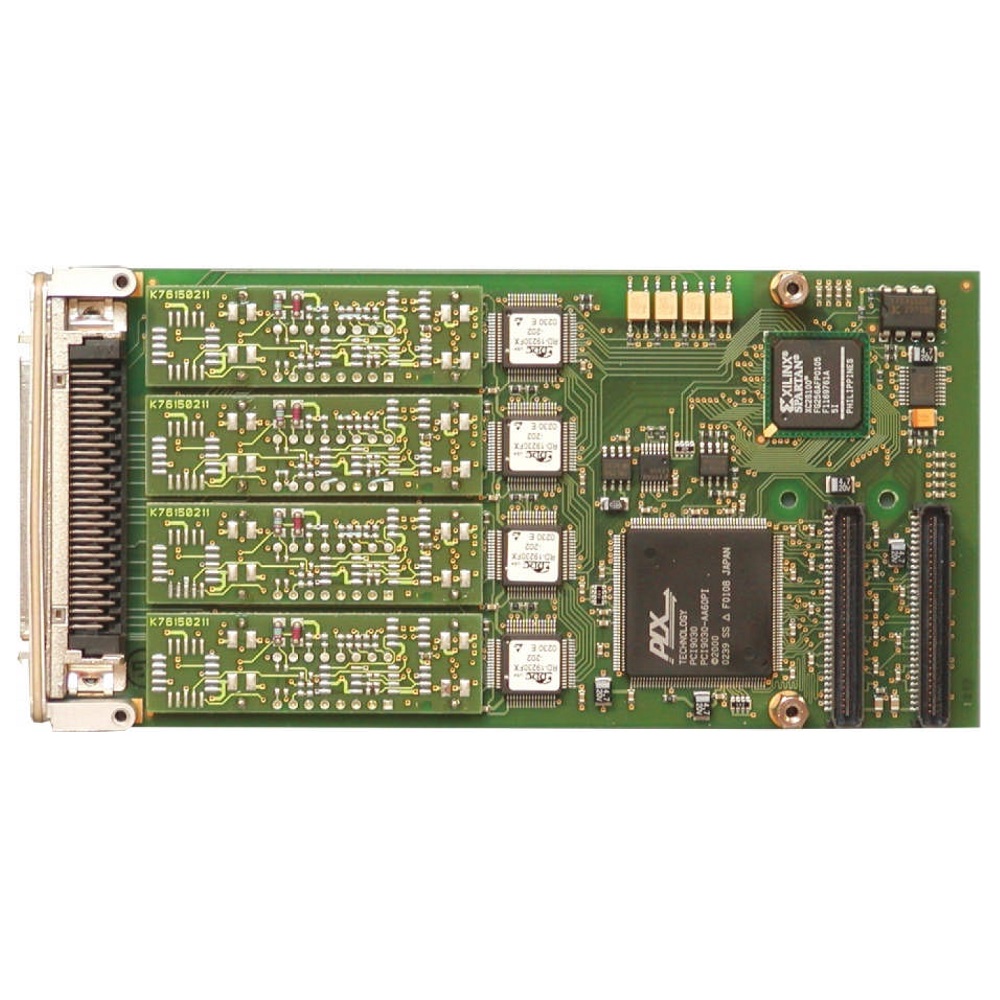 PMC module, 32-bit/33MHz PCI interface, IEEE P1386.1 and PCI 2.2 compliant

1 to 4 channel tracking synchro/resolver to digital converter

RDC19230 controller

Incremental encoder emulation on RS422/485 outputs available

A galv. isolated 24V digital input per channel

Programmable resolution: 10, 12, 14, or 16-bit

Selectable bandwidth

Accuracy 2 arcmin ±1 LSB

Individual input voltage spans by separate interface modules per channel

Opt. 2 .. 10 KHz reference oscillator for each channel

Front panel I/O via HD68 connector

-40°C .. +85°C operating temperature range

Linux, Integrity, QNX, VxWorks and Windows drivers are available

5 years warranty
Order Information
4 channel synchro/resolver-to-digital converter
3 channel synchro/resolver-to-digital converter
2 channel synchro/resolver-to-digital converter
1 channel synchro/resolver-to-digital converter
Resolver signal conditioning adapter
Resolver signal conditioning adapter with reference oscillator
High precision synchro/resolver signal conditioning adapter
High precision synchro/resolver signal conditioning adapter with reference oscillator
1.8m cable with HD-68 connectors
68 pin terminal block with HD-68 connector
Connection kit, 1.8m cable with HD-68 connectors and 68 pin terminal block
Integrity driver for TPMC150
VxWorks driver for TPMC150
Windows driver for TPMC150
Technical Documentation