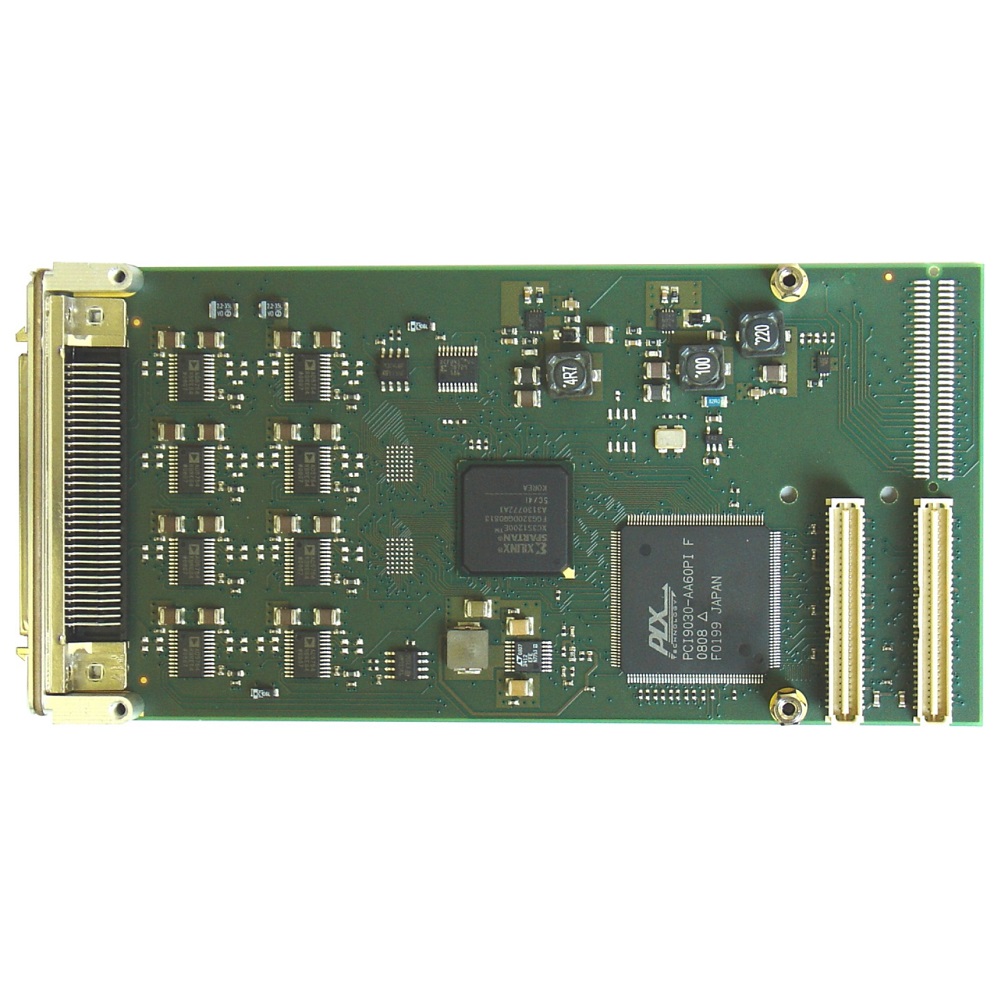 TPMC553 16/32 channel 16 Bit DA converter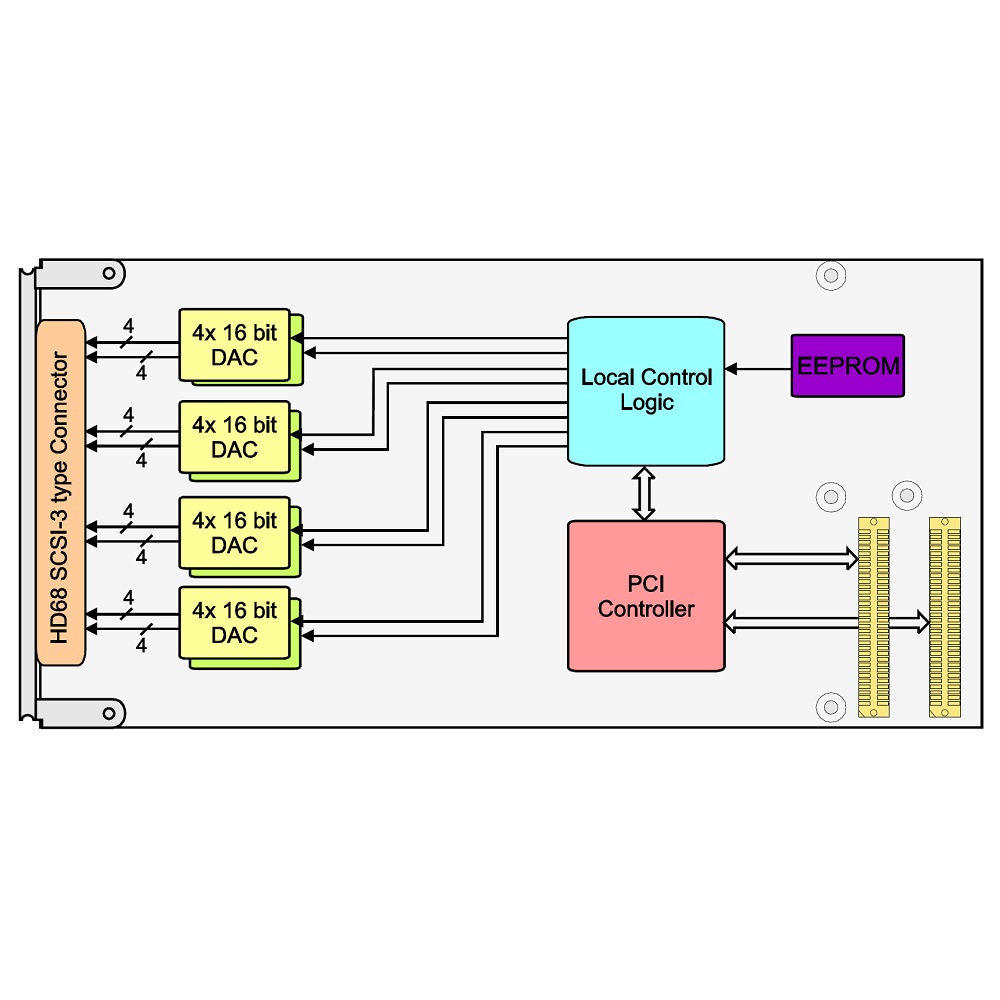 TPMC553 block diagram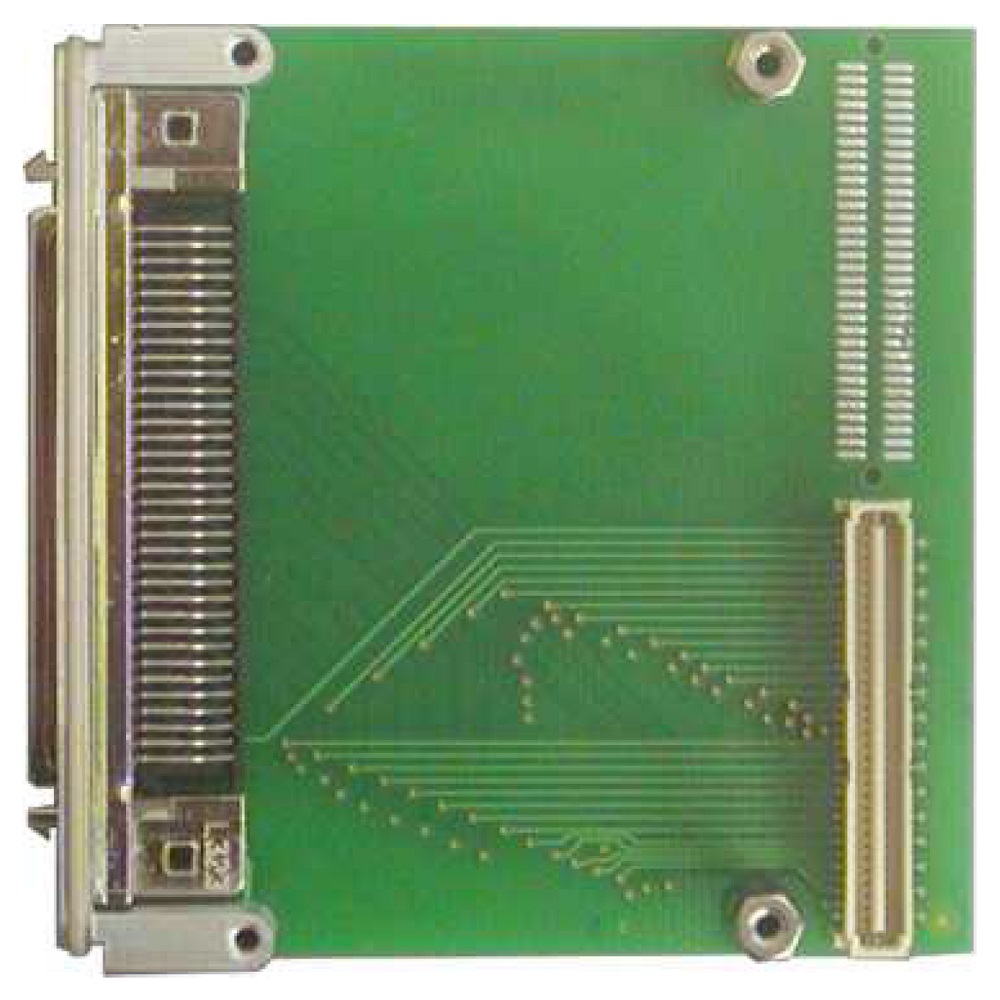 TPIM002-10R PIM I/O module with HD68 SCSI-3 type connector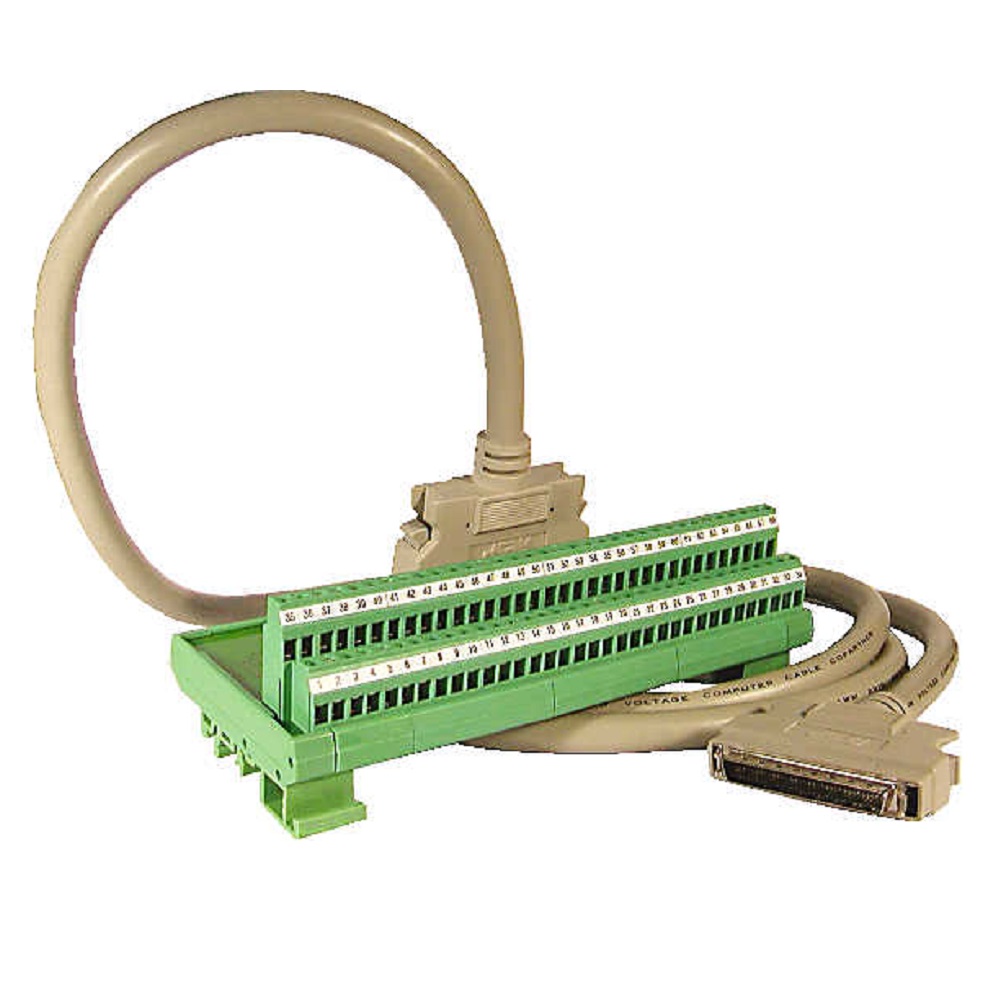 TA304-10R connection kit 1.8m cable with HD-68 connectors and 68 pin terminal block with HD-68 connector
TPMC553 16/32 Channel 16 Bit DA Converter
32 16 bit analogue output channels. A 16 channel version is also available. The output voltage range is 0-5V, 0-10V, 0-10.8V, +/-5V, +/-10V or +/-10.8V and can be individually set per channel. The conversion time is typ. 10 µs and the DAC outputs are capable to drive a load of 2 KΩ, with a capacitance up to 4000 pF. A sequencer allows periodic updates of enabled channels with a sequence time range that extends from 10 µs to 167s.

The DA converter are available with front panel IO. The TPMC553 PMC module is factory calibrated. The calibration data is stored in the Identification-PROM.

A wide range of drivers is available: Linux, QNX, VxWorks and Windows. All drivers - except the Windows drivers - are supplied as C source code.
ORDER NOW
Technical Description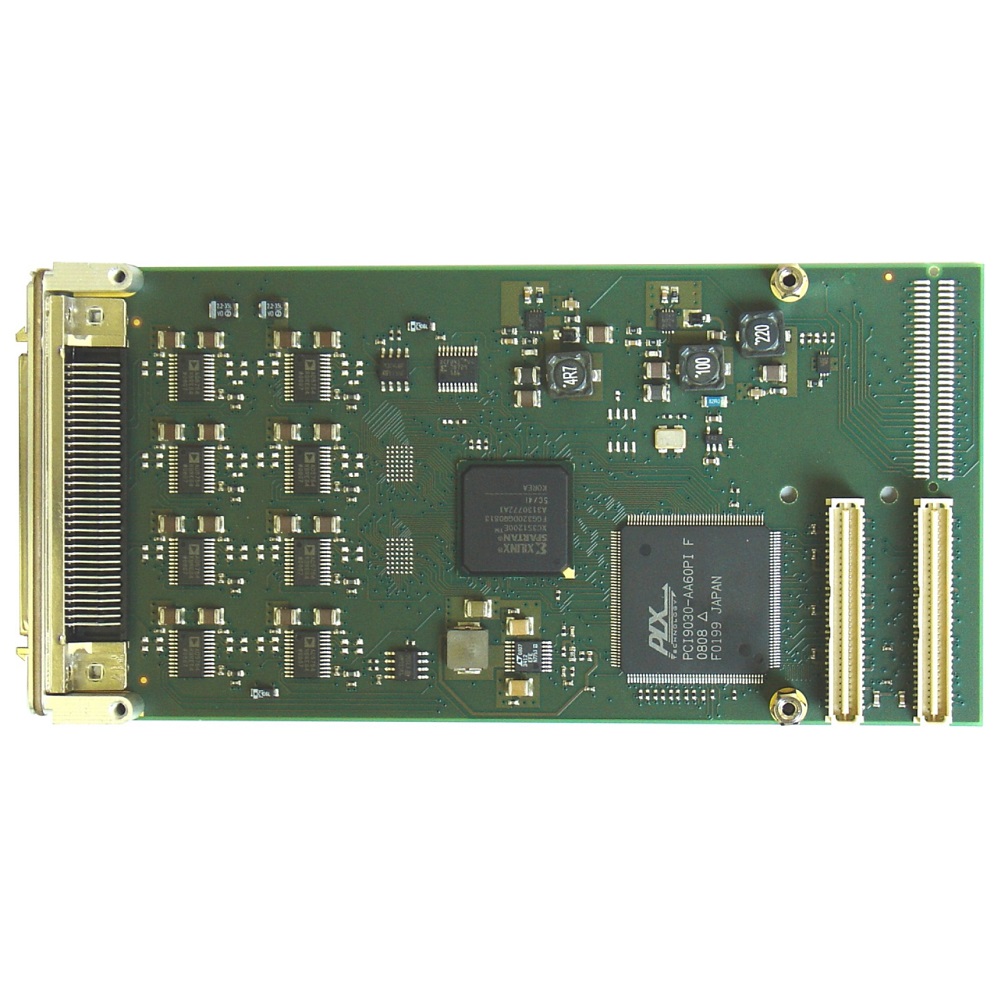 PMC module, 32 bit/33MHz PCI interface, IEEE P1386.1 compliant, PCI 2.1 compliant

16 or 32 channel 16 bit DA converter

0..5V, 0..10V, 0..10.8V, ±5V, ±10V or ±10.8V output voltage range, programmable in groups of 4 channels

HD-68 SCSI-3 front panel I/O

10 µs conversion time

Factory calibrated, calibration data in EEPROM

Progr. sequence timer, 10 µs to 167 s

-40°C .. +85°C operating temperature range

Windows, Linux, QNX, and VxWorks drivers are available

5 years warranty
Order Information
32 port 16 bit DAC, insulated, FP I/O
16 port 16 bit DAC, insulated, FP I/O
PIM module with 68 pin SCSI-3 type connector
Connection kit 1.8m cable with HD-68 connectors and 68 pin terminal block with HD-68 connector
Technical Documentation