TR AEx/3sd-RCx Rugged 3U VPX Artificial Intelligence Accelerator
The TR AEx/3sd-RCx is a conduction-cooled 3U VPX accelerator for artificial intelligence from CONCURRENT Technologies. Differing neural network algorithms prefer different hardware architectures and in combination with a Concurrent VPX processor board, like TR H4x/3rd-RCx the TR AEx/3sd-RCx can significantly increase the performance of the end application by providing a dedicated solution to offload complex neural network tasks for many algorithms.

The TR AEx/3sd-RCx has been developed in accordance with the VITA 65.1 profile that is in alignment with the SOSA™ Technical Standard and it is supported by the Intel OpenVINO development kit.

The board based on an Intel Arria 10 GX FPGA with 8 GB DDR4 SDRAM, one RS232 maintenance port, up to 4 GPIOs, one PCIe x8 Gen3 port and temperature, voltage and current sensors.
ORDER NOW
Technical Description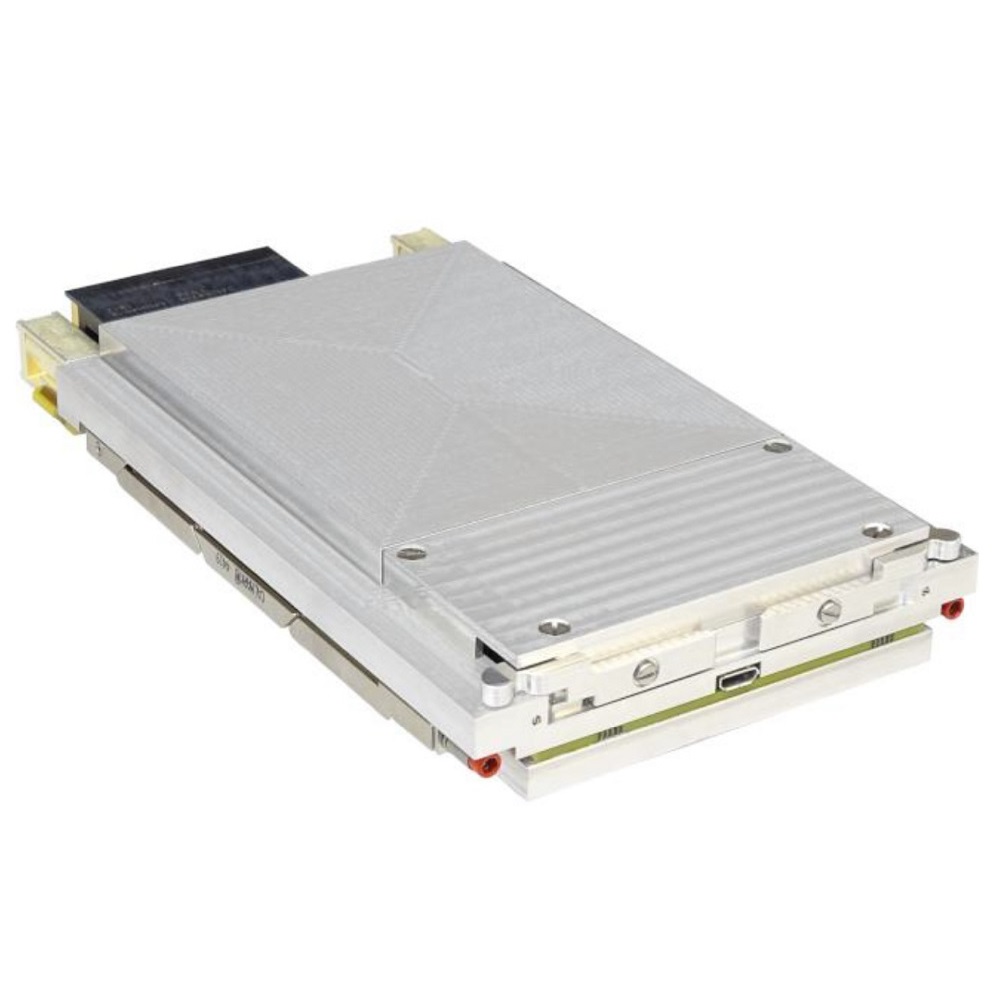 Rugged 3U/4HP AI Beschleuniger VPX-REDI CPU board, VITA 46.0, VITA 46.11, VITA 47, VITA 48.0, VITA 48.2, VITA 65.0, VITA 65.1 and VITA 66.5 conform

SLT3-PAY-1F1U1S1S1U1U2F1H-14.6.11.0 and SLT3-PER-1Q-14.3.4 OpenVPX Profile

Intel Arria 10 GX FPGA

8 GB DDR4 ECC RAM

1 RS232 (Tx/Rx) maintenance port via P1, option: pins configurable as 2 GPIO

Up to 4 GPIOs via P1

1 PCIe x8 Gen3 port for connectivity to host board

IPMC onboard controller, SM0-1 and SM2-3, temperature, voltage and current sensors

Supported by Intel OpenVINO toolkit

Opt. board level security features

-40°C .. +85°C conduction-cooled operating temperature range

2 years warranty
Order Information
3U/4HP AI accelerator VPX board
Technical Documentation