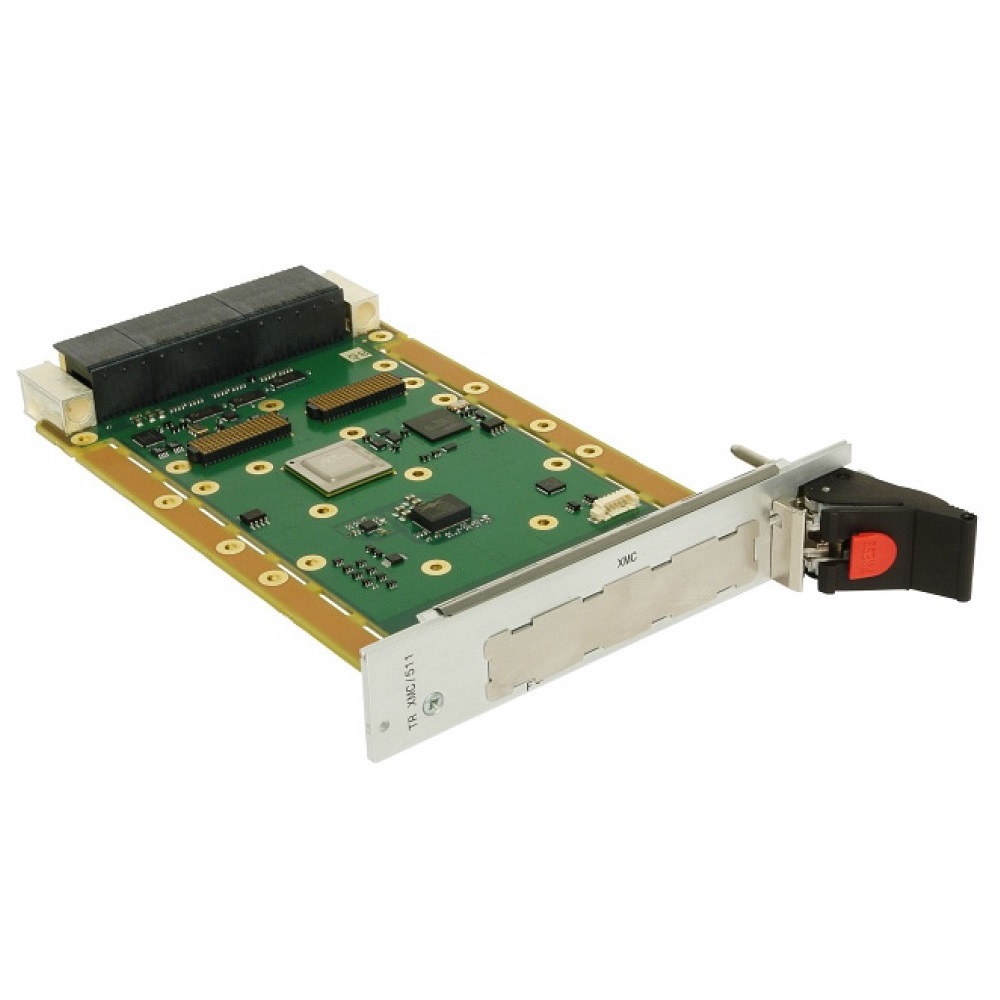 TR XMC/x01 3U VPX XMC/PMC carrier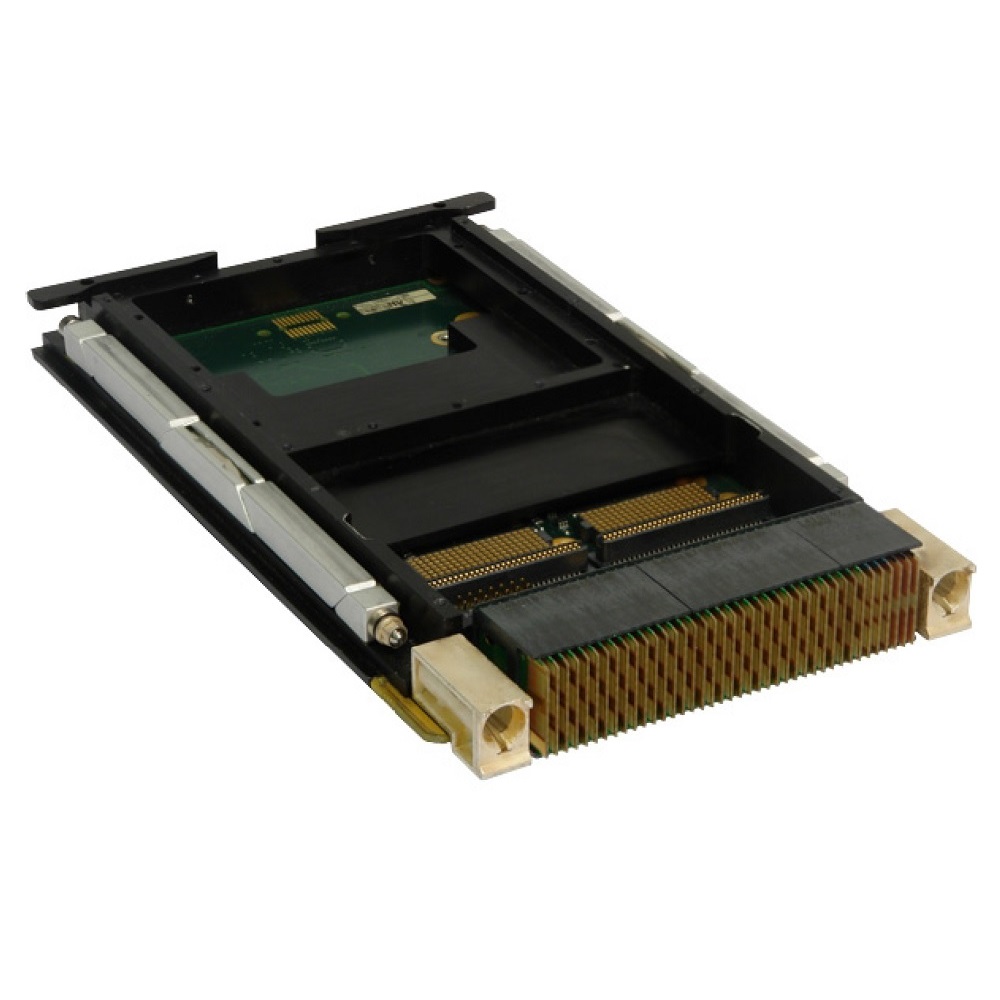 TR XMC/301-RCx 3U VPX XMC/PMC carrier conduction cooled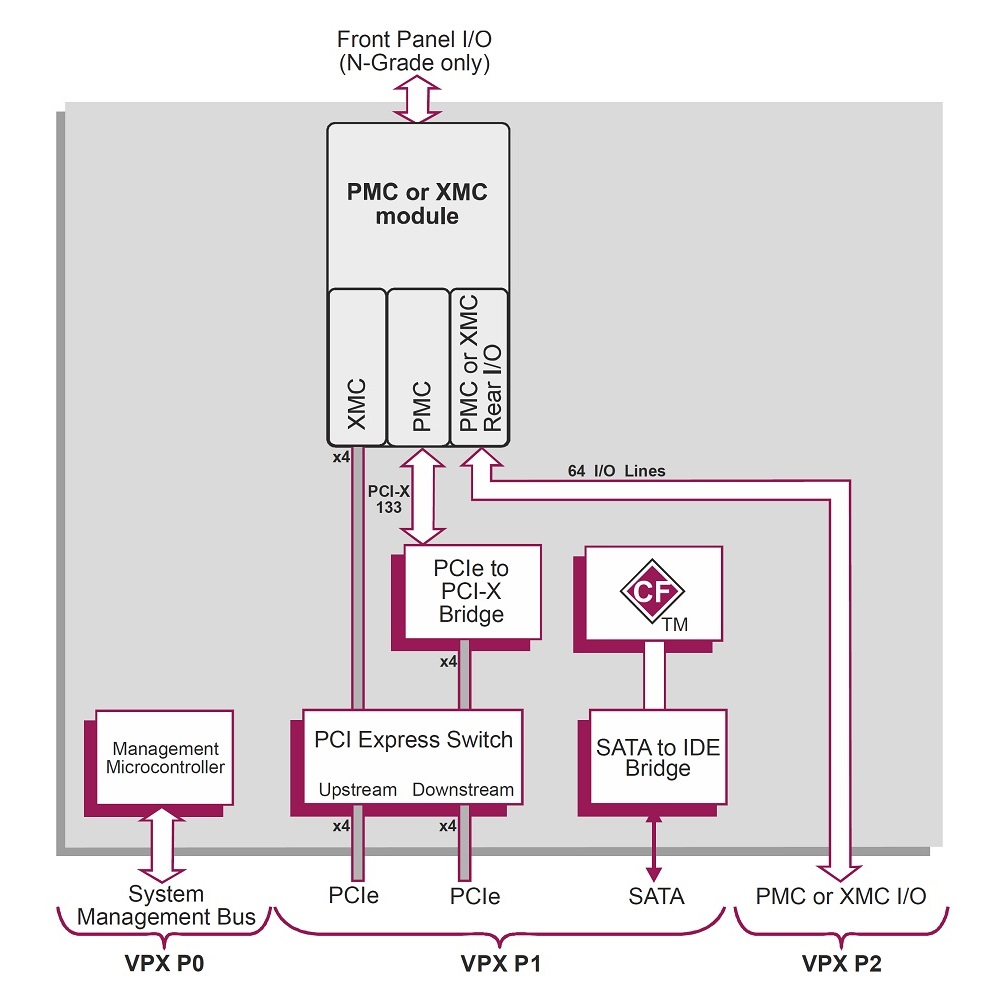 TR XMC/x01 block diagram
TR XMC/x01 3U VPX Board with XMC/PMC Slot
The TR XMC/x01 is a standard 3U VPX carrier that provides front I/O and rear I/O for a single XMC/PMC module. This XMC/PMC to 3U VPX adapter from CONCURRENT Technologies is used to build modular, flexible and cost effective I/O solutions with XMC/PMC devices in VPX systems.

The TR XMC/x01 supports PMC/XMC front I/O and VPX rear I/O at VPX connector P2. The board has a CompactFlash type 1 socket.

The product is end of life. The TR XMC/x01 can still be ordered until March 31st, 2023. If you have any questions, please contact us.
ORDER NOW
Technical Description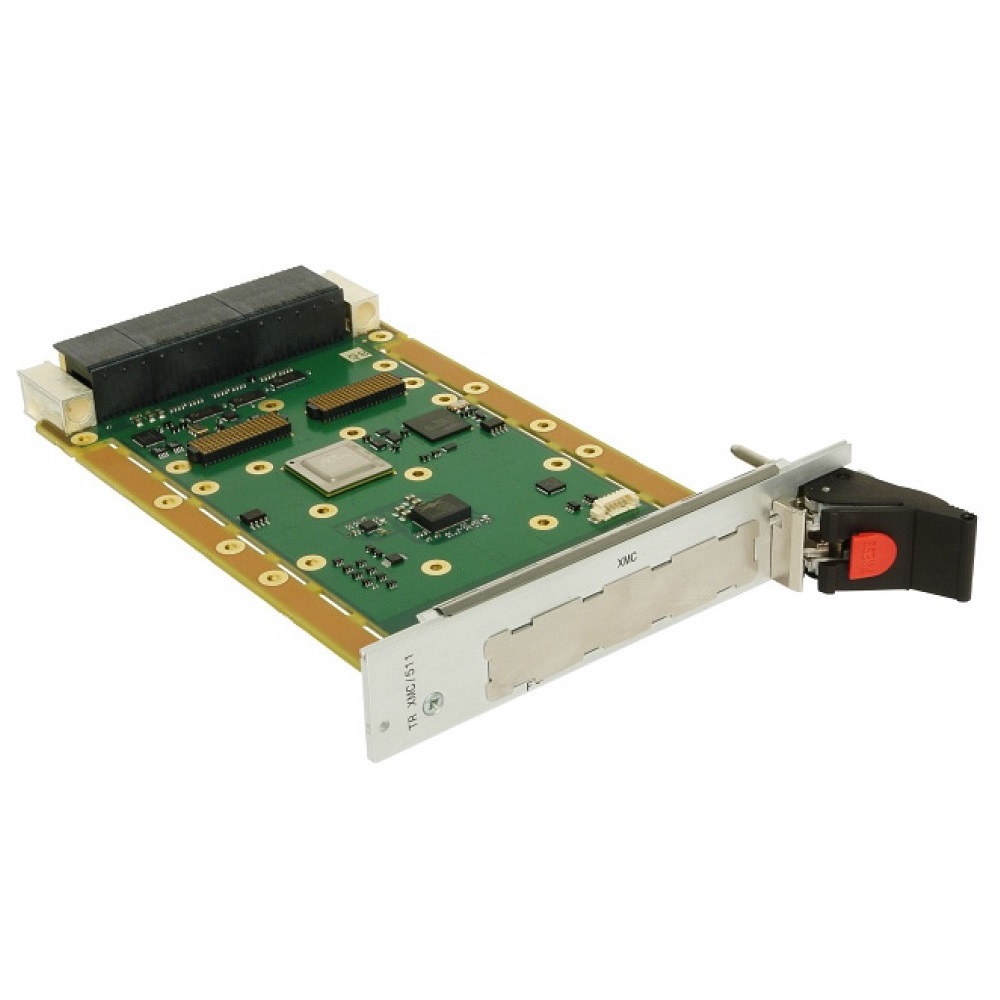 3U VPX board, VITA 46.0, VITA 47.0, VITA 48.0, VITA 48.2 conform

One PMC/XMC slot, 32/64bit 33/66/100/133MHz, 3.3/5Vio, Front-I/O, Rear-I/O via P2

CompactFlash Typ 1 socket

In 2 environmental classes available: standard (0°C .. 55°C) and conduction-cooled (-40°C .. +85°C)

2 years warranty
Order Information
3U/4HP VPX PMC/XMC carrier board, rear I/O via PMC Pn4, 0.8-inch, VITA 46.0
3U/4HP VPX PMC/XMC carrier board, rear I/O via XMC Pn6, 0.8-inch, VITA 46.0
3U/4HP VPX PMC/XMC carrier board, rear I/O via PMC Pn4, 1.0-inch, VITA 46.0
3U/4HP VPX PMC/XMC carrier board, rear I/O via XMC Pn6, 1.0-inch, VITA 46.0
3U/4HP VPX PMC/XMC carrier board, rear I/O via PMC Pn4, 1.0-inch, VITA 65
3U/4HP VPX PMC/XMC carrier board, rear I/O via XMC Pn6, 1.0-inch, VITA 65
3U/4HP VPX PMC/XMC carrier board, rear I/O via PMC Pn4, conduction-cooled, REDI type 1
3U/4HP VPX PMC/XMC carrier board, rear I/O via PMC Pn4, conduction-cooled, REDI type 2
3U/4HP VPX PMC/XMC carrier board, rear I/O via XMC Pn6, conduction-cooled, REDI type 1
3U/4HP VPX PMC/XMC carrier board, rear I/O via XMC Pn6, conduction-cooled, REDI type 2
0.8-inch, VITA 46.0, 64bit rear I/O (via SCSI style connector) from PMC/XMC site
1.0-inch, VITA 46.0, 64bit rear I/O (via SCSI style connector) from PMC/XMC site
1.0-inch, VITA 65, 64bit rear I/O (via SCSI style connector) from PMC/XMC site
0.8-inch, VITA 46.0, blank front panel (with internal SATA and internal XMC I/O connector)
1.0-inch, VITA 46.0, blank front panel (with internal SATA and internal XMC I/O connector)
1.0-inch, VITA 65, blank front panel (with internal SATA and internal XMC I/O connector)
0.8-inch, VITA 46.0, XMC I/O with internal SATA connector
1.0-inch, VITA 46.0, XMC I/O with internal SATA connector
1.0-inch, VITA 65, XMC I/O with internal SATA connector
Technical Documentation
TR XMC/301-RCx data sheet