Quad Gigabit Ethernet Interface
XMC module with a four channel Ethernet 10Base-T/100Base-TX/1000Base-T interface. The XMC connector P15 is connected to a PCIe switch via a PCIe x4 lane. The PCIe switch provides access to four Intel I210IT Gigabit Ethernet controllers supporting transfer rates of 10, 100 and 1000 Mbps. The XMC module is equipped with a 16 Mbit serial flash for configuration data and memory for boot ROM.

All TXMC895 channels are capable of performing an auto negotiation algorithm which allows both link-partners to determine the best link-parameters. The TXMC895 supports IEEE 1588/802.1AS Precision Time Protocol (PTP) and IEEE 802.1Qav Audio/Video Bridging (AVB) traffic shaping (with software enhancements).

The TEWS Technologies TXMC895-10R provides four RJ45 front panel ports. All ports are galvanically isolated. LEDs on the board indicate the different network activities.
ORDER NOW
Technical Description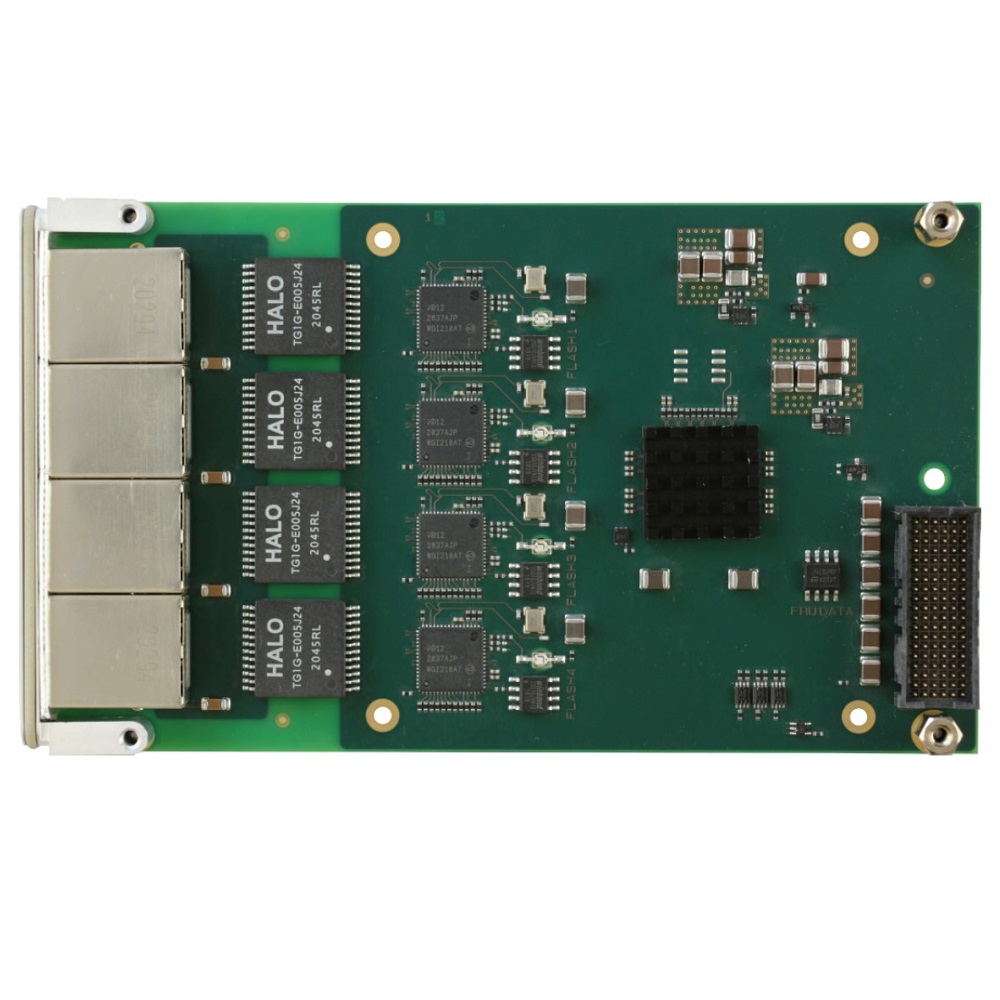 XMC module, VITA 42.0, PCIe x4 compliant VITA 42.3
Four 10/100/1000BaseTX Ethernet ports, Intel I210IT controller
Auto-negotiation
Front panel I/O via RJ45 connectors
All ports insulated
16 Mbit serial flash for configuration data and memory for Boot ROM
IPMI resource: FRU hardware definition information stored in on-board EEPROM
IEEE 1588/802.1AS Precision Time Protocol (PTP) and IEEE 802.1Qav Audio/Video Bridging (AVB) traffic shaping (with software extensions)
MTBF 581.000h
-40°C .. +85°C operating temperature range
5 years warranty
Order Information
Technical Documentation