XM 520/032 Two SFP+ 10Gigabit Ethernet Interface
XMC module providing a two channel 10Gigabit Ethernet SFP+ interface. The XMC connector Pn5 provides access to the Intel 82599ES dual port 10GbE controller via an PCIe x8 link. The SFP+ ports supports 10GBASE-SR over LC multimode fibre and 10GBASE-CR or 10GBASE-CU over copper. The controller has a BIOS EPROM with dual 1 Mbit serial flash devices, provides programmable host memory receive queue buffer cache sizes and supports jumbo frames as well as 64-bit addresses.

The module supports Microsoft Windows and Linux.

ORDER NOW
Technical Description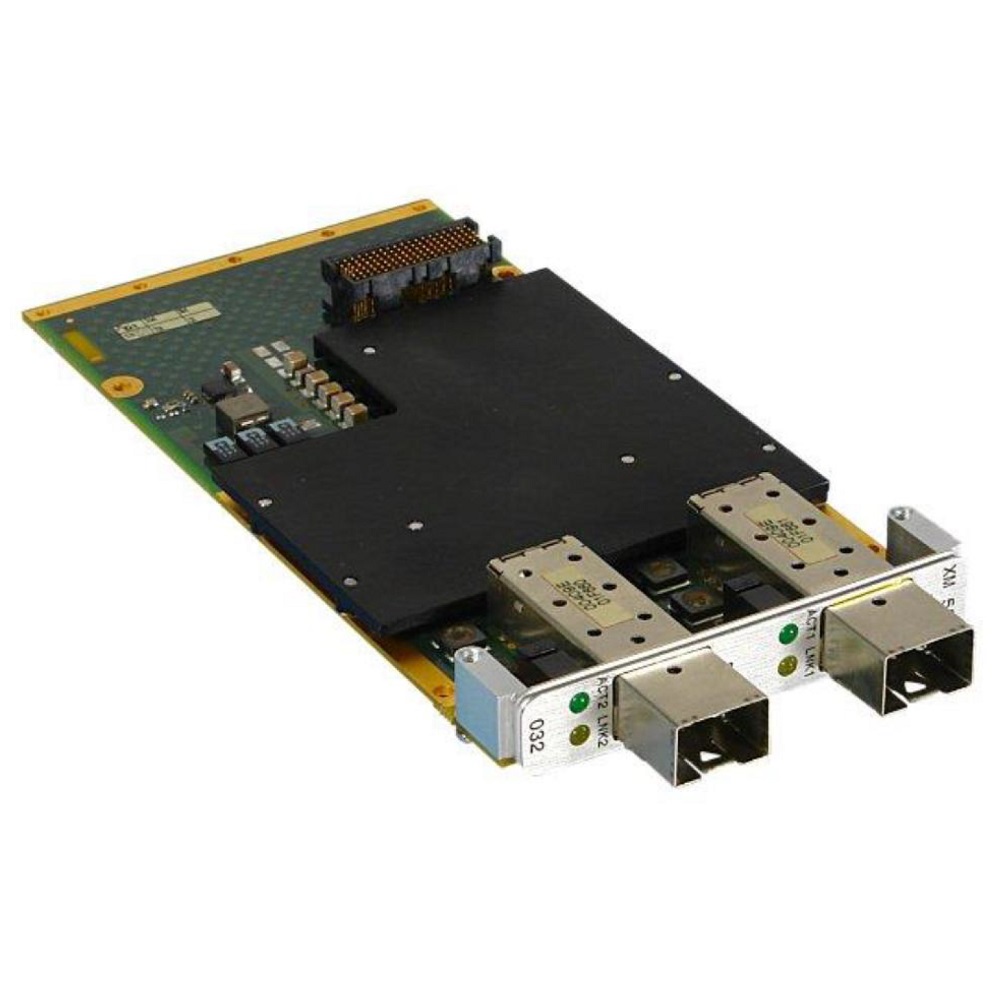 XMC module, PCIe x8 compliant PCIe 2.0
Two 10GbE SFP+ front panel ports, dual Intel 82599ES controller, IEEE 802.3ae, 10GBase-SR over LC multimode fibre,
IEEE 802.ak, 10GBase-CR or 10GBase-CU over copper
BIOS EPROM with dual 1 Mbit Flash
Jumbo frames
64bit addresses
Programmable host memory receive queue buffer cache sizes
Transmit and receive hardware for descriptor ring management
SFI 10Gbit/s Tx/Rx serial data differential pair to each SFP+ interface
In 2 environmental classes available: standard (0°C .. 55°C) and extended grade (-25°C .. +70°C)
2 years warranty
Order Information
XMC module, Two 10GE SFP+ interface
Technical Documentation