XM 530/x22 Two 10Gigabit Ethernet Interface
XMC module providing a two channel 10Gigabit Ethernet 10GBASE-T/1000BASE-T/100BASE-Tx interface. The XMC connector Pn6 provides access to the Intel X540 dual port 10GbE controller via an PCIe x8 link. The controller has a BIOS EPROM with dual 1 Mbit serial flash, provides 128 transmit and receive queues per port, integrated MACSec and IPSec Engine, precision time protocol support, TCP/UDP/IP checksum offload, TCP segmentation offload and supports Quality of Service (QoS) and I/O virtualization for up to 128 ports, jumbo frames, Link speed auto negotiation, VLAN support, Wake On LAN (WoL) support, 64-bit addresses as well as PXE and iSCSI option ROMs.

The module supports Microsoft Windows, Linux and VxWorks.
ORDER NOW
Technical Description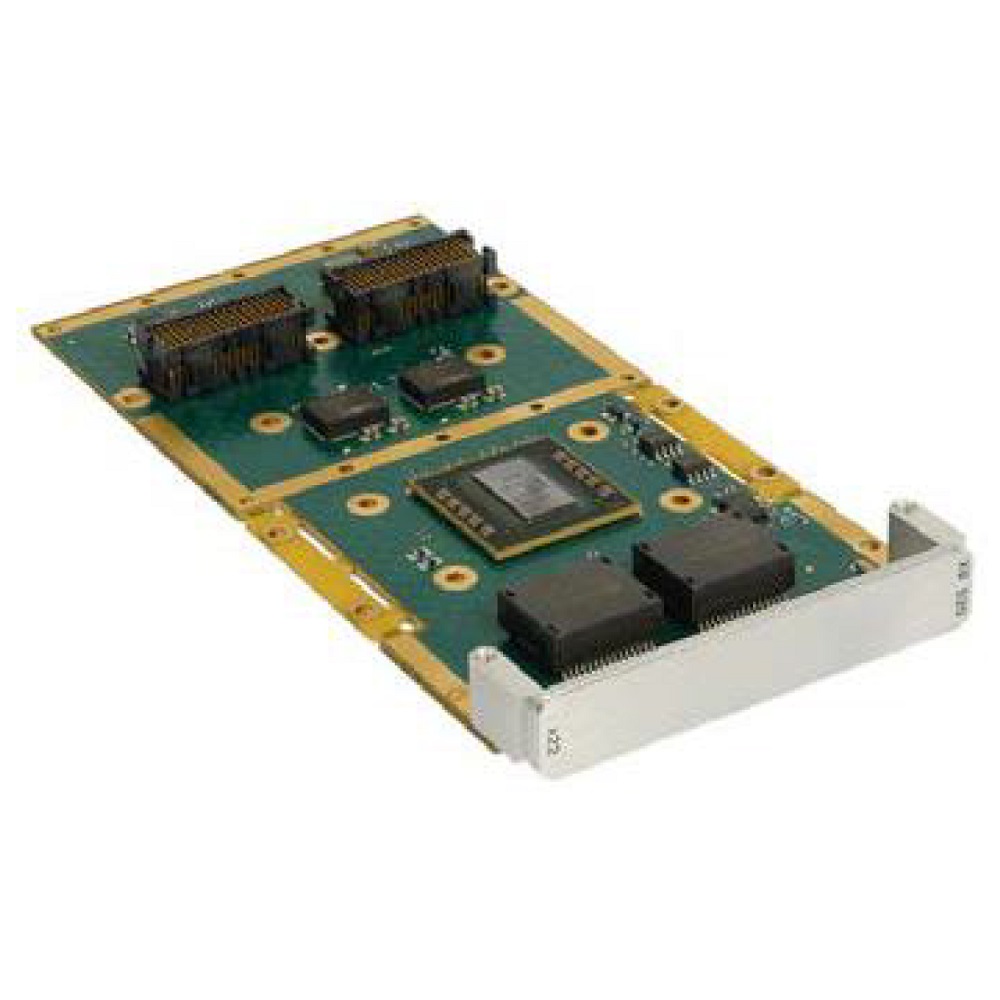 XMC module, PCIe x8 compliant PCIe 2.0, VITA 46.9 X8d or X12d, VITA 47
Two 10GBASE-T/1000BASE-T/100BASE-Tx ports on Pn6, dual Intel X540 controller
BIOS EPROM with dual 1 Mbit Flash
Jumbo frames up to 15.5KB
64bit addresses
IEEE 802.Q VLAN support
PXE and iSCSI option ROMs
Wake On LAN (WoL) support
Quality of Service (QoS) and I/O virtualization for up to 128 ports
TCP/UDP/IP checksum offload, TCP segmentation offload
IEEE 1588 precision time protocol support
Integrated 802.1AE MACSec and IPSec Engine
128 transmit and receive queues (per port)
Link speed auto negotiation
VITA 46.9 X8d or X12d via XMC Pn6 connector (with magnetics)
In 2 environmental classes available: standard (0°C .. 55°C) and conduction-cooled (-40°C .. +85°C)
2 years warranty
Order Information
XMC module, Two 10GE interface
Technical Documentation