XM 650/001 XMC Carrier Module for an 1.8" SSD
XMC modules which can carry one 1.8" SSD. The SSD can be inserted and removed via the front panel. The module enables a quick and easy storage extension. The operating system support depends on the used host processor. The SSD I/O signals are available via P15.

The product is end of life. The XM 650/001 can still be ordered until August 31th, 2023. If you have any questions, please contact us.
ORDER NOW
Technical Description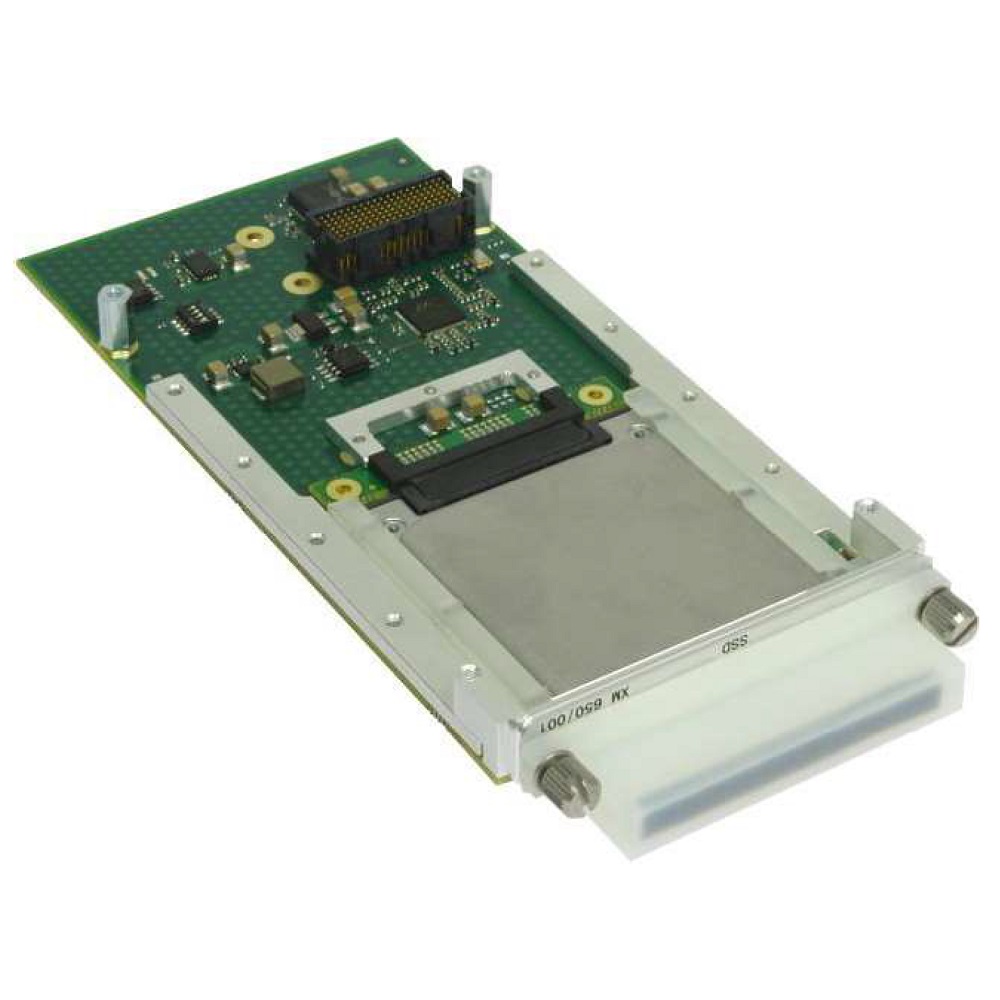 XMC module, VITA 42.0
PCI 2.0 compliant, PCIe x1 and x2 (Gen 1 and Gen2) interface
Support for SATA 6Gbit/s SSD
SSD inserted and removed via front panel
Operating system support dependent on the host processor used
In 2 environmental classes available: standard (0°C .. 55°C) and extended grade (-25°C .. +70°C)
2 years warranty
Order Information
XMC carrier module for 1.8" SSD
Technical Documentation