XM SA1/001 XMC Module with 4 SAS/SATA Ports
XMC modules capable of connecting to 4 external SAS or SATA drives via a convenient front panel connector. XM SA1/001 supports up to 6 Gbps drives and allows a mixing of SAS and SATA storage devices. The I/O signals are available via Pn5.

We offer a wide range of XMC modules.
ORDER NOW
Technical Description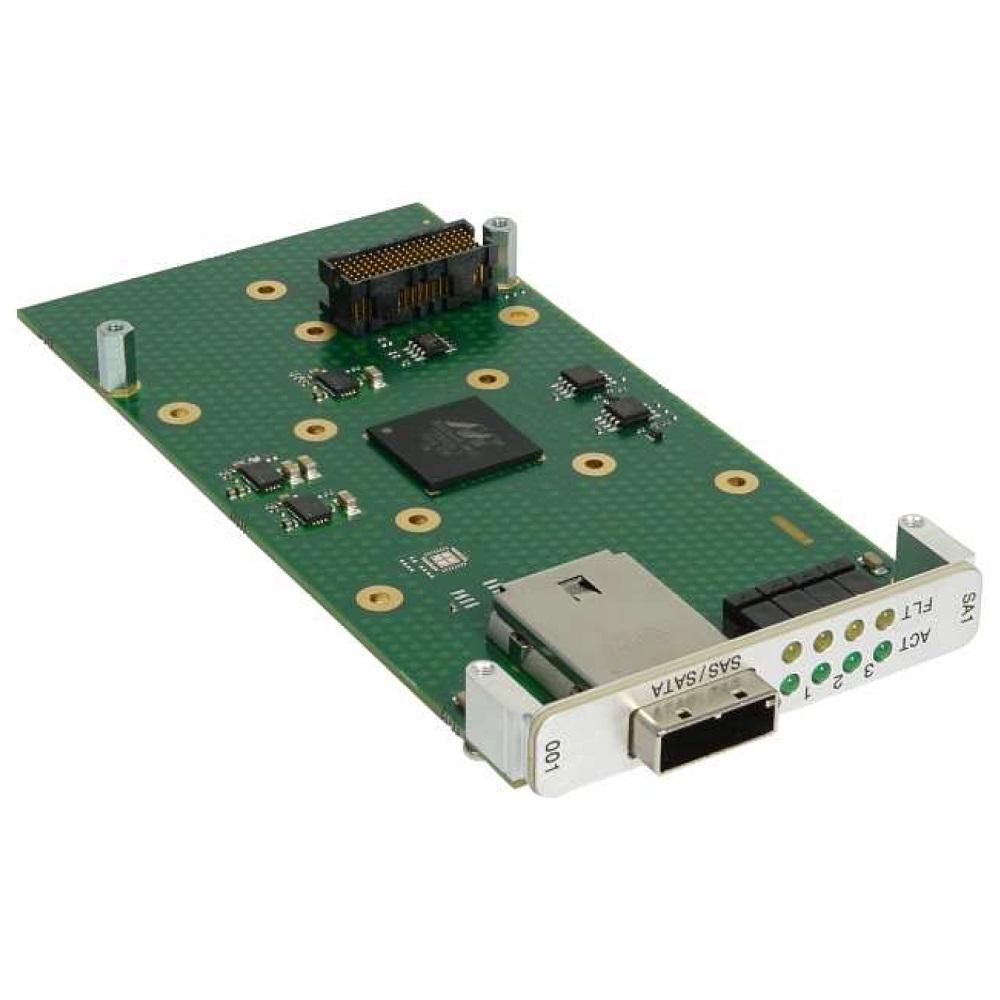 XMC module, VITA 42.0, VITA 42.3
PCI 2.0 compliant, PCIe x1, x2 and x4 (Gen 1 and Gen2) interface
Support for 4 SAS 2.0/SATA 3.0 ports
Front panel mini SAS 4x connector (SFF-8088)
4 Mbit SPI flash EEPROM with BIOS firmware to support OS Boot
Linux and Windows support
0°C .. 55°C operating temperature range
2 years warranty
Order Information
XMC module with 4 SAS/SATA Ports
Technical Documentation