MicroTCA platforms are highly suitable for traffic control applications, in this case for a tunnel surveillance and control system. The modularity, the scalability and the system-inherent redundancy have convinced the customer to use this technology in this safety-relevant application.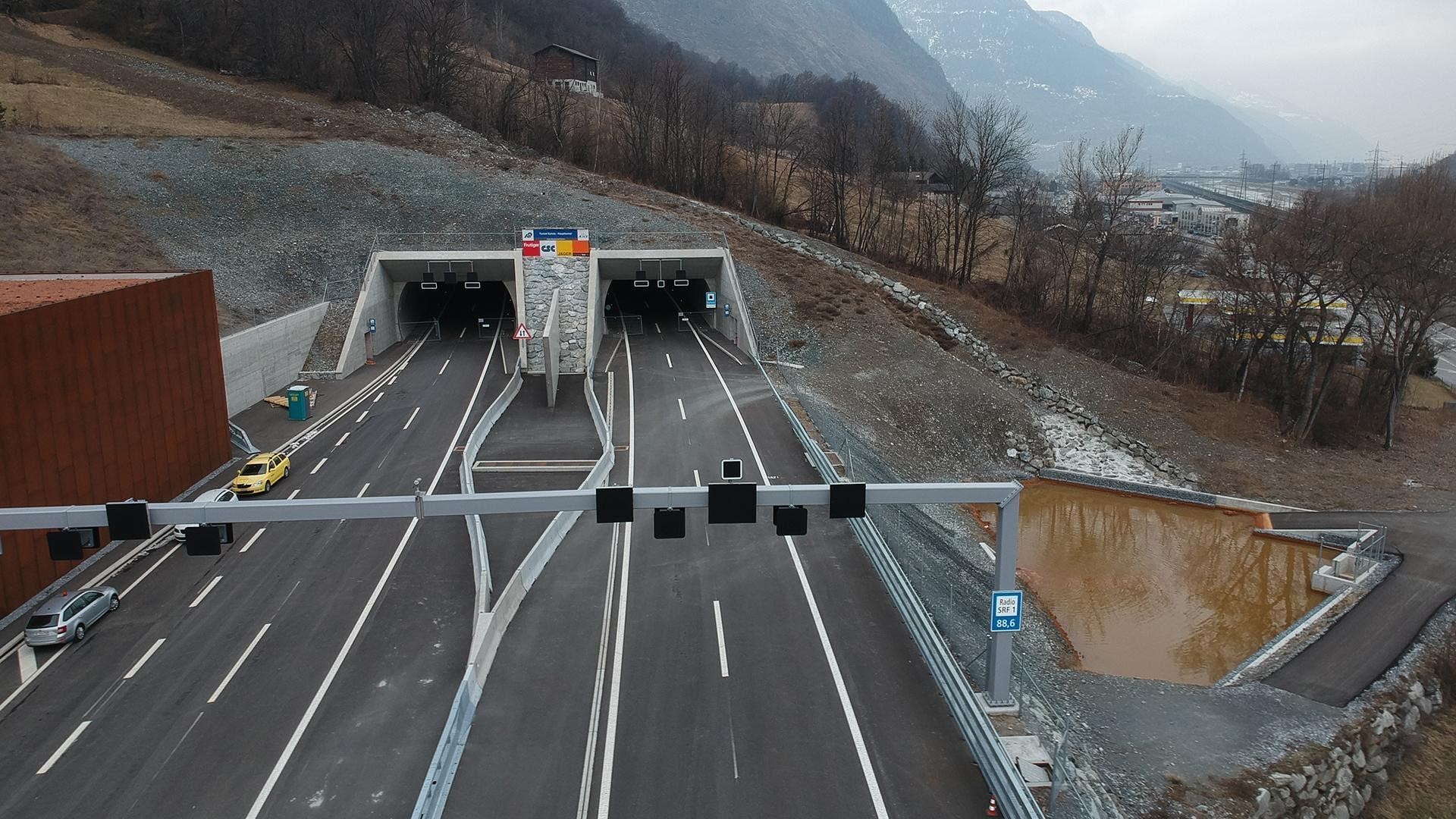 Tunnel entrance Eyholz, CH (Source: rro archive image)
A tunnel surveillance system must work reliably 24 hours a day, 7 days a week. This requires a redundant, fail-safe system achitecture. It is important that a system is always ready to use, even in an emergency. To ensure the highest level of safety, the tunnel operator has duplicated a redundant system. This means that not just two, but four systems are in use.
For the vehicles in the tunnel, this means that a traffic situation never goes unobserved and alarm signaling, traffic control and blocking in the case of an accident are initiated almost at the same time. This in turn increases safety, especially in the danger areas of a road tunnel. The system has been running smoothly and without interruption for several years now.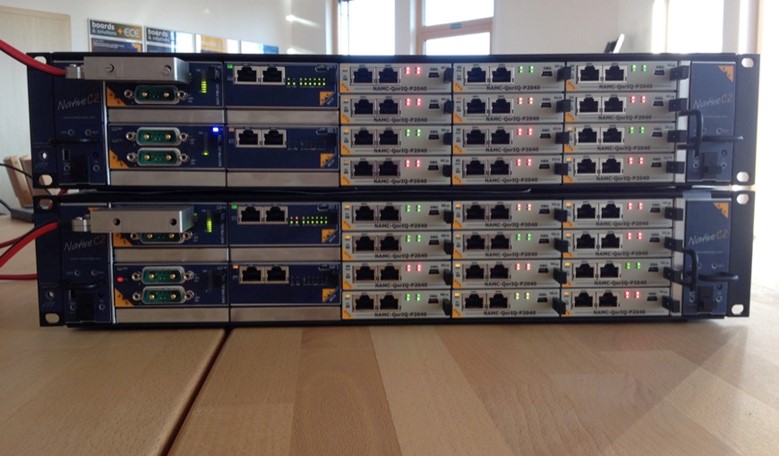 4-way redundant tunnel surveillance system (Source: N.A.T.)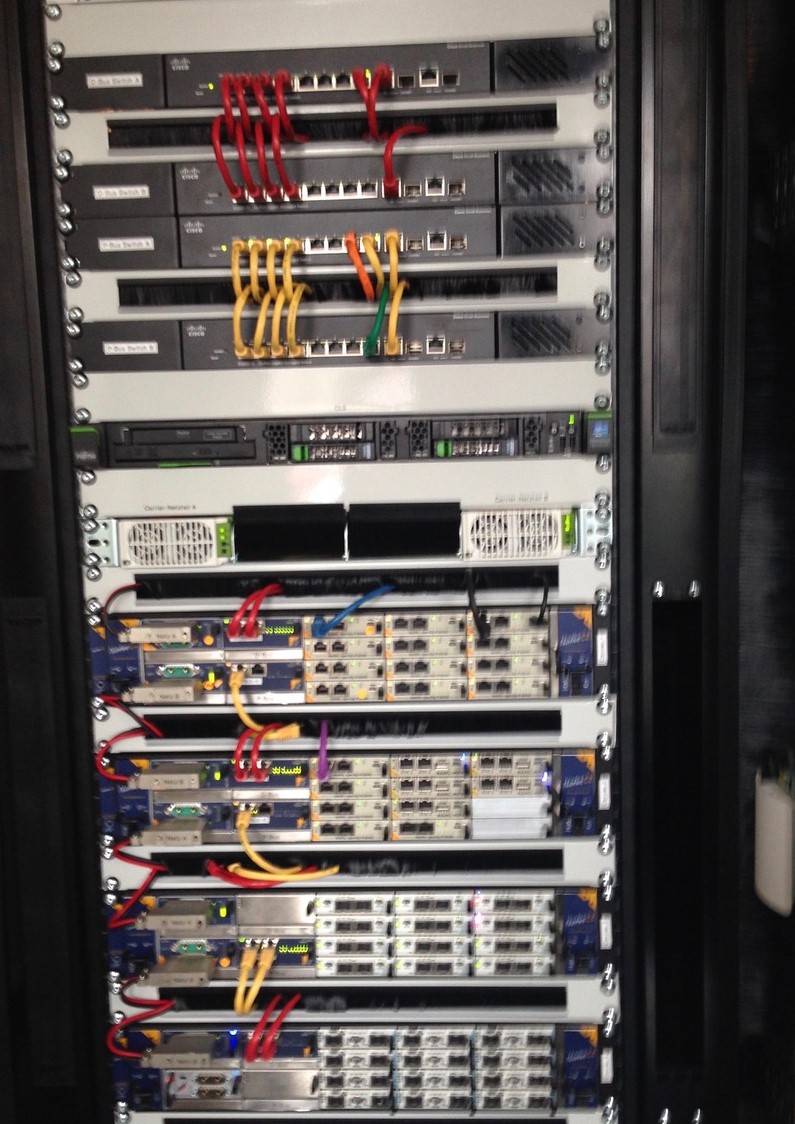 View into the control cabinet (Source: N.A.T.)
A look into the control cabinet shows the structure and complexity of the system. Several computer systems are connected in parallel for the different tunnel areas and synchronized via the internal network.
The MicroTCA system architecture offers the perfect basis for a reliable and fail-safe solution in traffic control technology.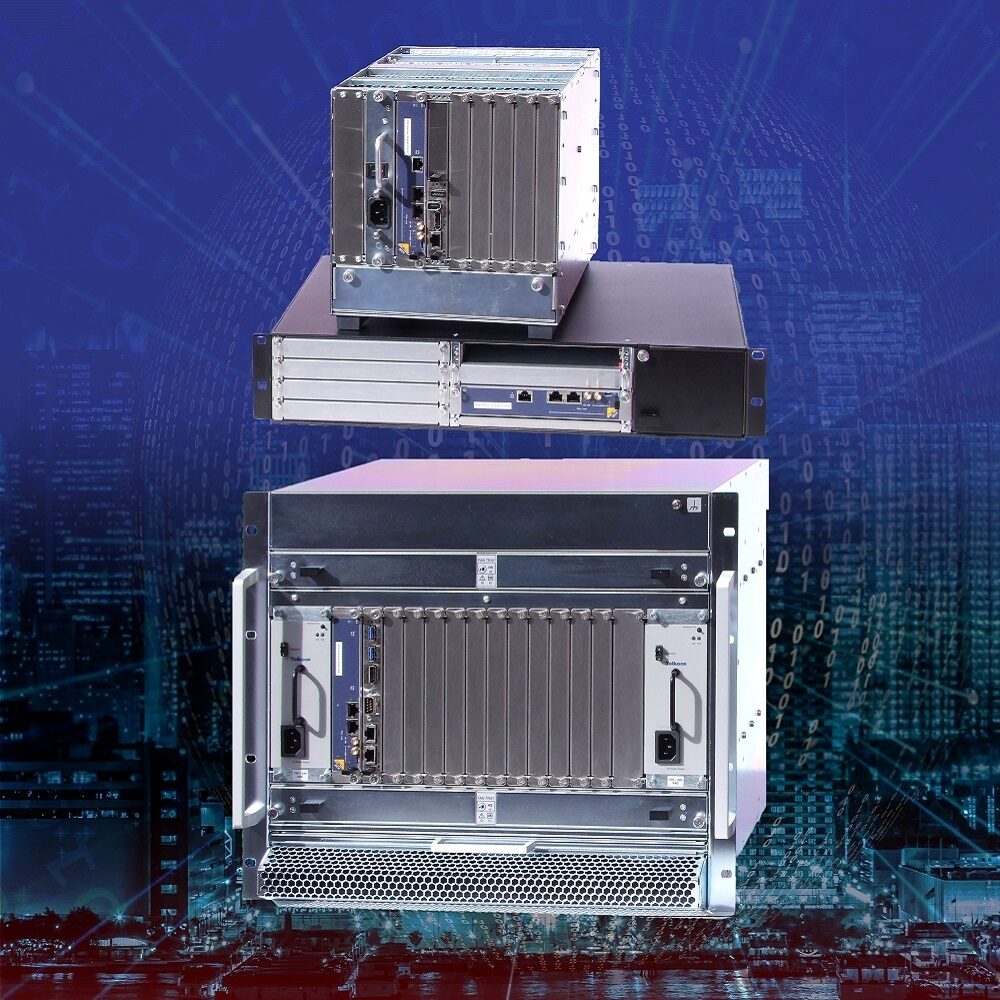 MTCA.4 Starter Kits
Our MicroTCA / MTCA.4 starter kits consist of a chassis, MCH, CPU module with hard disk space and...
learn more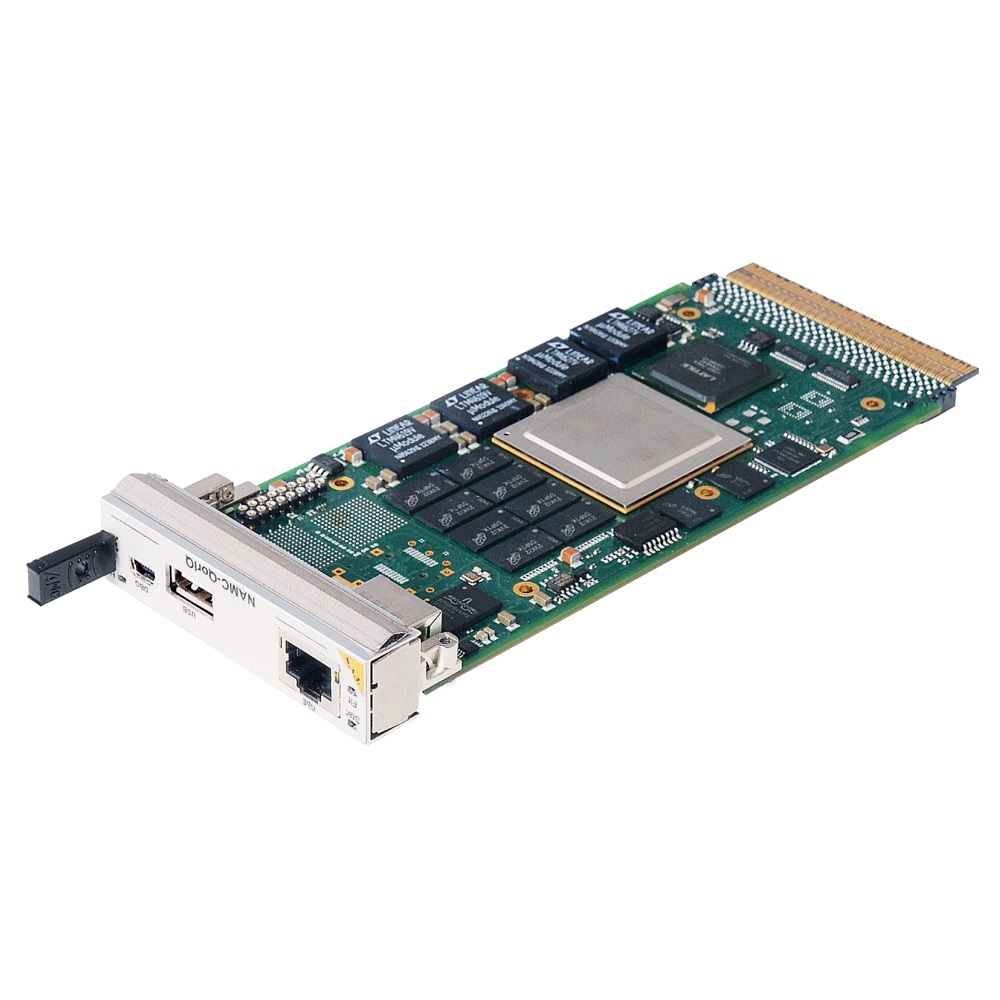 NAMC-QorIQ-P4080
The processor AMC module offer an 1.5 GHz P4080 processor with 8 e500mc PowerPC Cores and have up...
learn more