MRF Platform for Telecommunications Services
An MRF (Media Resource Function) system is the link between different networks and functions. This includes connections to conventional networks as well as modern, IP-based networks.
The customer was in need of a flexible computer system that should be customer-specific and modularly configurable and manufactured in the customer's design.
The solution is based on a modified standard MicroTCA system, designed in the customer's colour and logo, with a touch panel IPC integrated into the front of the housing. The system is based on MTCA.0 and, in addition to redundant AC or DC power supplies, offers 10 payload slots for computer, line interface or DSP cards.
On the one hand, the implemented computer system offers the flexibility desired by the customer and is highly scalable from small to large clusters.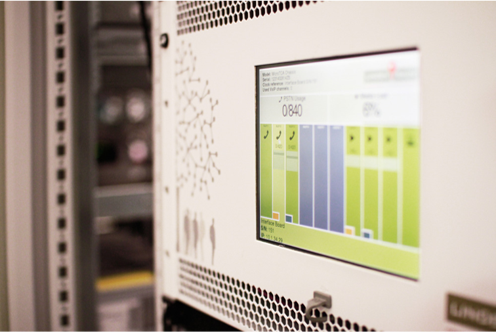 With a power requirement of 0.03W per voice connection, it is very energy-efficient and offers 20,000 ports in just 6U. If required, a redundant system structure is also possible.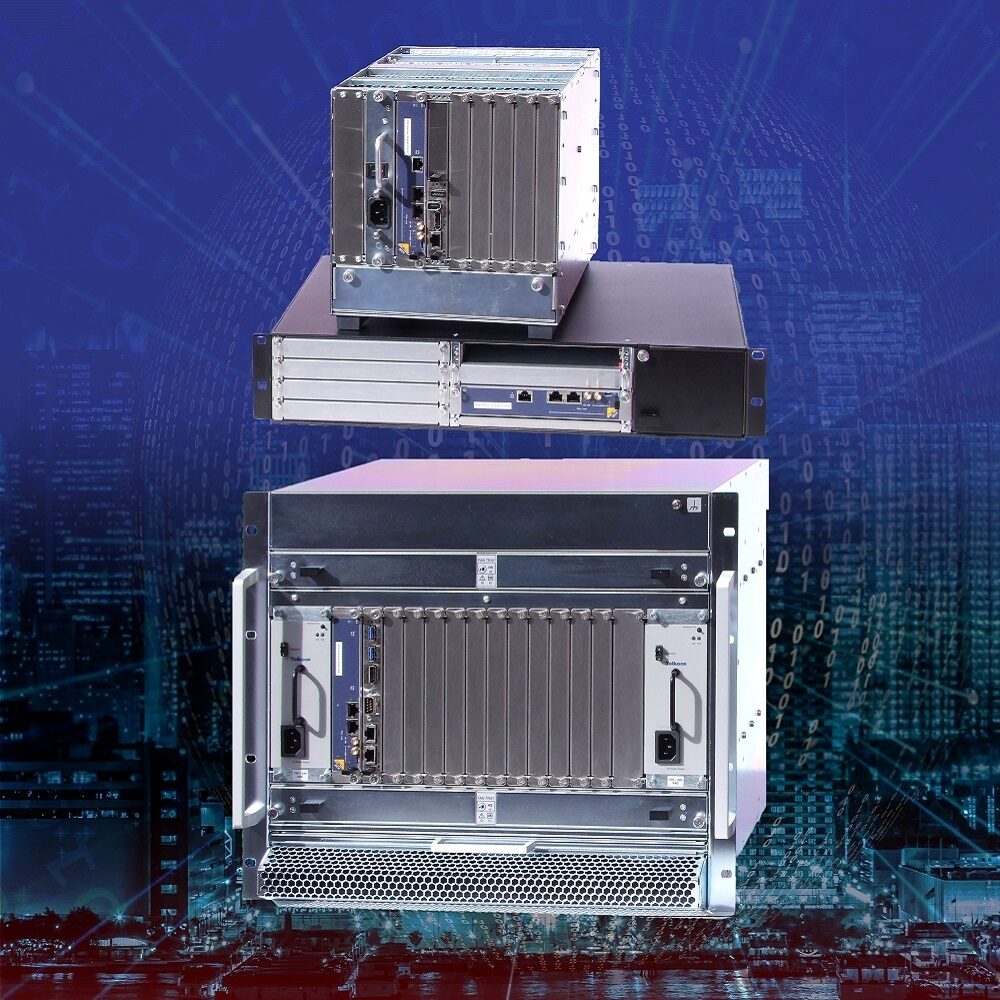 MTCA.4 Starter Kits
Our MicroTCA / MTCA.4 starter kits consist of a chassis, MCH, CPU module with hard disk space and...
learn more