ADC 3112 4 Port 12bit ADC FMC Module with 900 Msps
12bit 900 (1000 with oversampling) Msps AD converter with 4 analog inputs on the front panel through SSMC connectors. The FMC module is based on the TI ADC ADS5409.

The four analog inputs are implemented through two SSMC high-frequency connectors configurable as DC coupled differential or single-ended. The high-speed (>1GHz) preamplifier stage, based on LT6409 device, supplies analog signals to the ADS5409 devices and to the analog trigger function.

The onboard clock tree is implemented with a high precision low jitter low phase noise clock fully programmable controller LMK04803B. The clock reference source is selectable from front panel SSMC CLKREF input, from the onboard ultra-low phase noise XCO/VCXO or from the VITA 57.1 CLK0_C2M LVDS signal.
ORDER NOW
Technical Description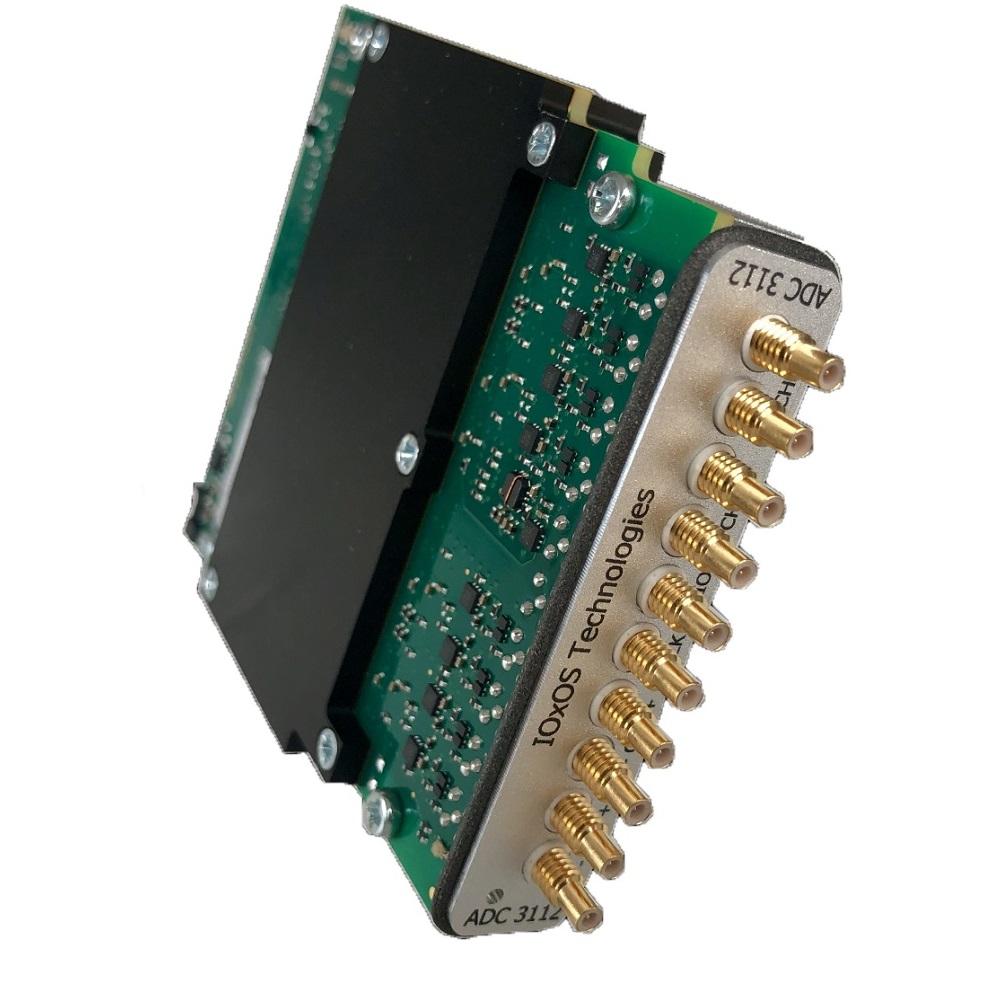 FMC module, VITA 57.1-2008 (FMC) compliant
4 12bit ADC analog inputs
900 (1000 with oversampling) MSPS TI ADC ADS5409
Differential 100 Ohm DC inputs with >1GHz preamplifier
10 SSMC front panel connector
Programmable ADC clock delay with <100[fs] resolution
Programmable analog trigger function: Trigger Time Tagging at 250[ps] resolution allowing equivalent time sampling up to 4 Gsps
Programmable clock tree distribution through onboard ultra-low phase noise VCXO/XCO and high precision on-board low jitter low phase noise clock controller LMK04803
Temperature sensor monitoring through SMBus
Linux software library
2 years warranty
Order Information
FMC Module, 4 Port ADC, XCO 250 MHz
FMC Module, 4 Port ADC, VCXO 100 MHz
FPGA VHDL Reference Design Kit
Technical Documentation