IC-INT-VPX6g 6U VPX CPU Board with Dual Intel Xeon D-1559 Processor, 40Gigabit Ethernet, Kintex-7 FPGA and XMC Slot
6U VPX CPU board with two 12-Core 1.5 GHz Intel Xeon D-1559 or two 8-Core 1.6 GHz Intel Xeon D-1539 processor with up to 128 GB DDR4 ECC SDRAM. The two processors of the INTERFACE CONCEPTs IC-INT-VPX6g are interconnected via a 4-lane PCIe Gen3 link and a Xilinx Kintex-7 Core function FPGA, which is itself also connected to the P3/P4 VPX connector via SERDES and Multiple Purpose I/Os and Multi-Gigabit Transceivers. The FPGA has 512MB DDR3L SDRAM, 512Kb NVSRAM and can be used to integrate additional functions, among which ARINC818, HDLC or SFPDP.

The IC-INT-VPX6g offers one XMC slot, four 40Gigabit Ethernet ports, up to 12 Gigabit Ethernet ports, 4 SATA Gen3 ports, 4 USB 2.0 ports, 2 PCIe x4 Gen2/3 ports, 16 LVDS interfaces, 8 GPIO ports, and two up to 64GB SATA SLC SSDs. Opt. are eight 10Gigabit Ethernet ports available.

The board supports Linux distributions and VxWorks 7.0. For other BSPs, please contact us.
ORDER NOW
Technical Description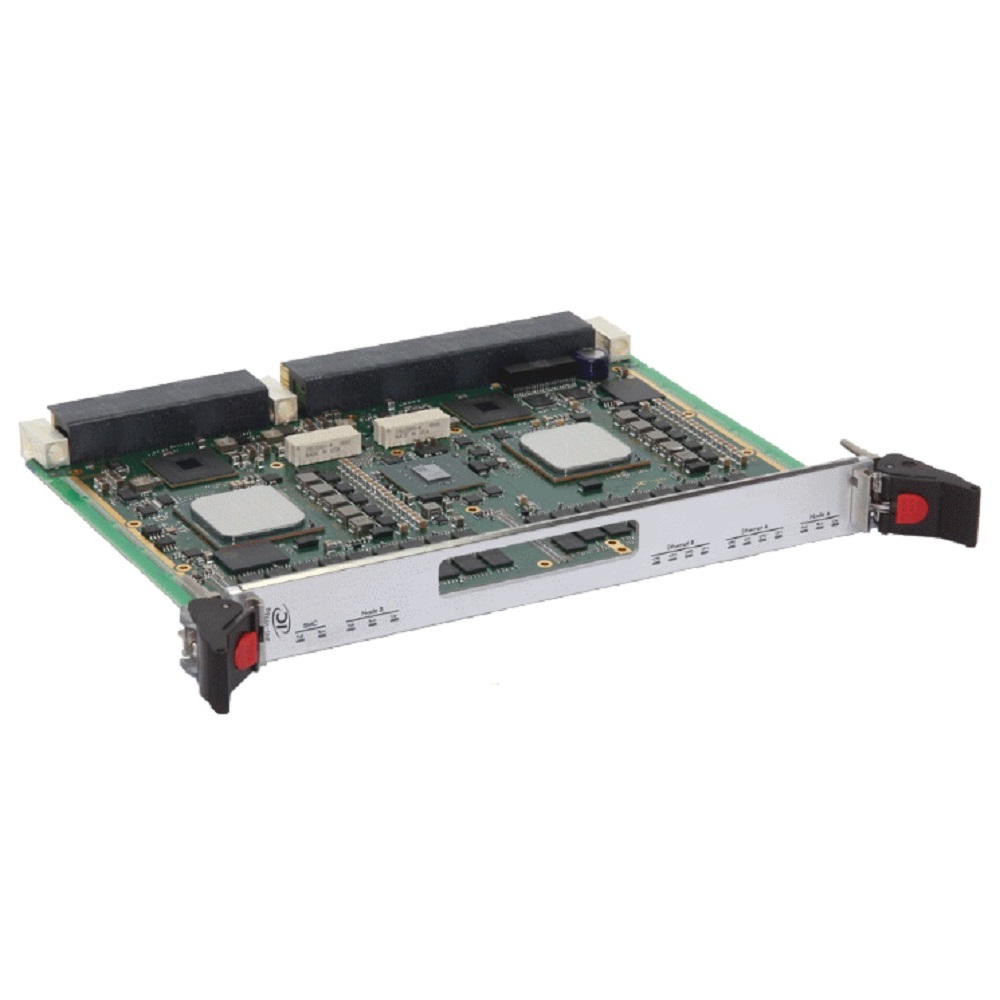 6U/4HP 0,8″ or 0,85″ VPX CPU board, VITA 46.0, VITA 46.9, VITA 61 and OpenVPX compliant

Two 12 Core 1.5 GHz Intel Xeon D-1559 CPUs or
two 8 Core 1.6 GHz Intel Xeon D-1539 CPUs

Up to 128 GB ECC DDR4 RAM, soldered

Kintex-7 XC7K160T FPGA with 512MB DDR3L SDRAM and 512Kb NVSRAM

XMC slot with PCIe x4 Gen3 to CPU-A

Four 40Gigabit Ethernet ports, two 40GBASE-KR4 ports to CPU-A and two 40GBASE-KR4 ports to CPU-B

Opt. 8 10GBASE-KR or 4 10GBASE-KX4 ports via P1

Up to 12 Gigabit Ethernet ports, two 1000BASE-KX ports via P4 and two 1000BASE-T ports via P4, opt. 8 1GBASE-KX ports via P1

4 SATA Gen3 ports via P5/P6

4 USB 2.0 ports via P2/P4/P5/P6

2 PCIe x4 Gen2/3 ports via P2

16 LVDS ports via P3

4 MGTs (

Multi-Gigabit Transceiver)

via P4

Two up to 64GB SLC SSDs

8 GPIO ports

UEFI BIOS

In 5 environmental classes available: standard (0°C .. 55°C), extended grade (-20°C .. +65°C), rugged (-40°C .. +75°C), conduction-cooled (-40°C .. +71°C) and conduction-cooled (-40°C .. +85°C)

2 years warranty
Order Information
6U/4HP VPX CPU board, 2x 8 Core 1.6 GHz Xeon D-1539, 32 GB RAM, 0 .. +55°C
6U/4HP VPX CPU board, 2x 8 Core 1.6 GHz Xeon D-1539, 64 GB RAM, 0 .. +55°C
6U/4HP VPX CPU board, 2x 12 Core 1.5 GHz Xeon D-1559, 32 GB RAM, 0 .. +55°C
6U/4HP VPX CPU board, 2x 12 Core 1.5 GHz Xeon D-1559, 64 GB RAM, 0 .. +55°C
6U/4HP VPX CPU board, 2x 12 Core 1.5 GHz Xeon D-1559, 64 GB RAM, -20 .. +65°C
6U/4HP VPX CPU board, 2x 12 Core 1.5 GHz Xeon D-1559, 64 GB RAM, -40 .. +75°C, Rugged
6U/4HP VPX CPU board, 2x 12 Core 1.5 GHz Xeon D-1559, 64 GB RAM, -40 .. +71°C, conduction-cooled
6U/4HP VPX CPU board, 2x 12 Core 1.5 GHz Xeon D-1559, 64 GB RAM, -40 .. +85°C, conduction-cooled
Technical Documentation