NAMC-ECAT EtherCAT Slave Module
EtherCAT AdvancedMC module allows the integration of xTCA systems in high-performance real-time field bus networks. The benefits of high-end AdvancedTCA and µTCA systems become now available for image and sensor pre-processing or for complex control applications in EtherCAT networks.

N.A.T.'s NAMC-ECAT offers three RJ45 connectors at the front panel to also allow branches in the EtherCAT network. Sensor and actor data transfer within the MicroTCA system is based on PCI express. The module allows a MicroTCA system to use as allocate intelligent node in an existing industrial automation EtherCAT network.

To use a MicroTCA system as EtherCAT slave a special AMC module is needed, which adds and drops information on the fly in real time into the EtherCAT bit stream.

As EtherCAT allows also the transfer of standard Ethernet packets all the new features of remote control and management functions can be used over the same cable.
ORDER NOW
Technical Description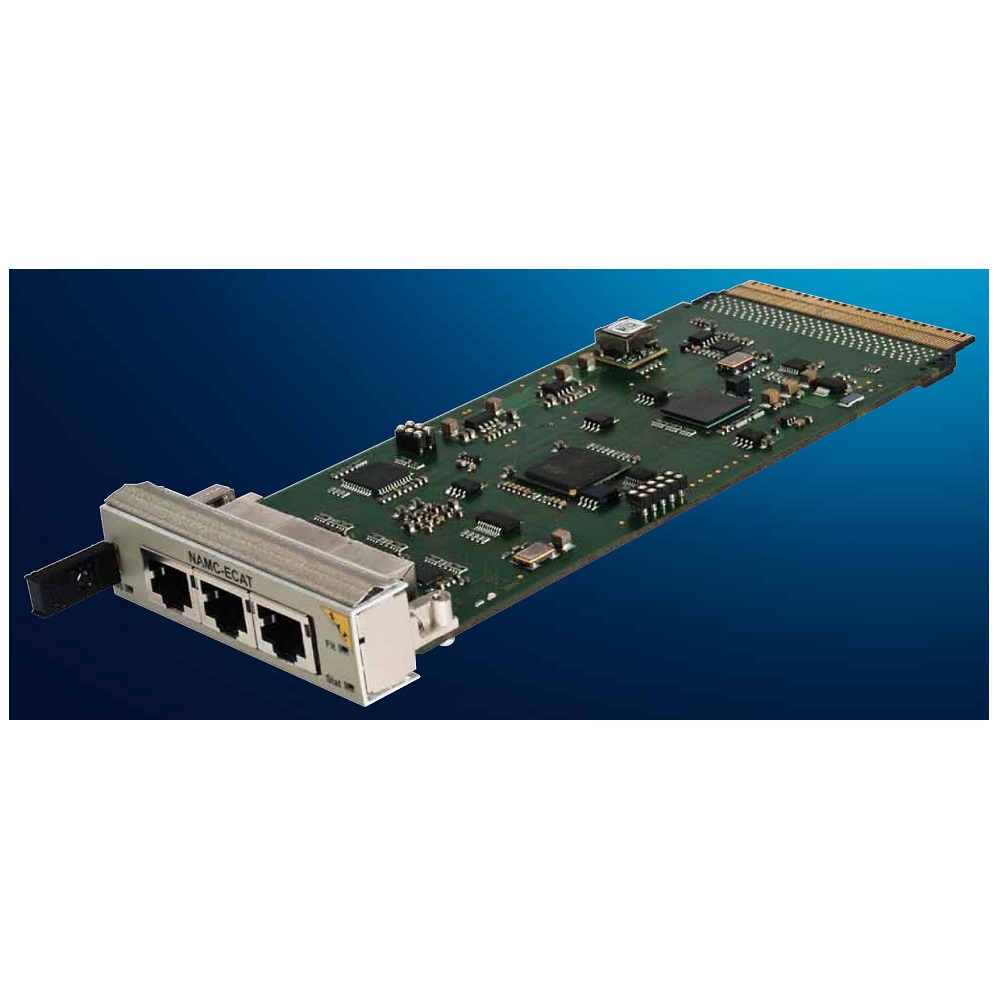 EtherCAT Slave module

AMC module with AMC.1 type 1 interface, mid size and full size form factor

Three RJ45 ports in the front panel

ET1100 slave controller

2 years warranty
Order Information
Technical Documentation