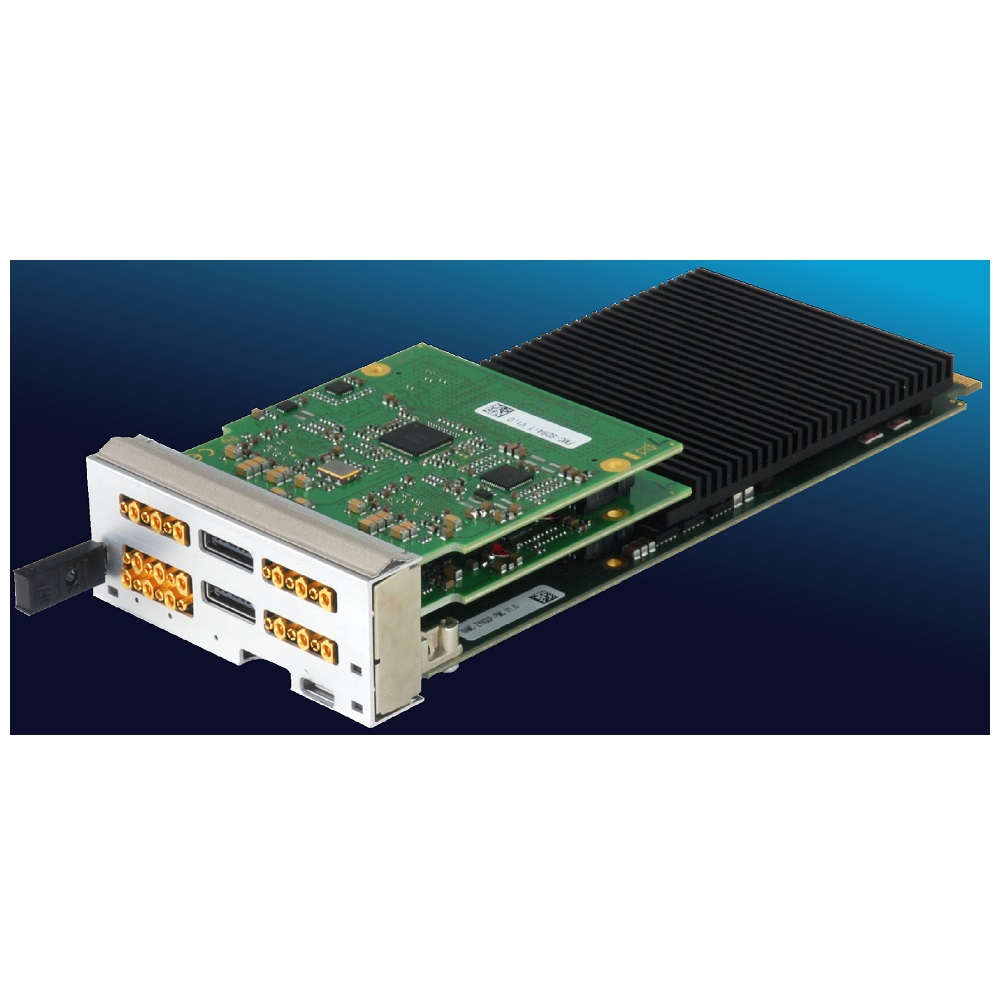 NAT-AMC-ZYNQUP-SDR with Xilinix UltraScale+ SoC and Quad Core ARM Cortex
NAT-AMC-ZYNQUP-SDR block diagram
NAT-AMC-ZYNQUP-SDR RF Interface card for Software defined Radio
The NAT-AMC-ZYNQUP-SDR is a flexible software defined radio (SDR) platform for wireless applications, such as mobile cellular systems with massive MIMO or radio beamforming, which require a large number of phase-coherent antennas.

The synchronization of multiple SDR boards enables the user to create large antenna arrays with RF phase-coherent radio channels. The on-board Xilinx® Zynq® UltraScale+™ FPGA provides a powerful general-purpose ARM-CPU, field-programmable hardware accelerators (FPGA, DSP, and GPU) and flexible IO for signal and base band processing.

The combination of large bandwidth RF-transceivers and a powerful FPGA allows you to create 5G radio units with on-board PHY layer processing or NB-IoT/LTE full-network single-board solutions with base station and core network processing.
ORDER NOW
Technical Description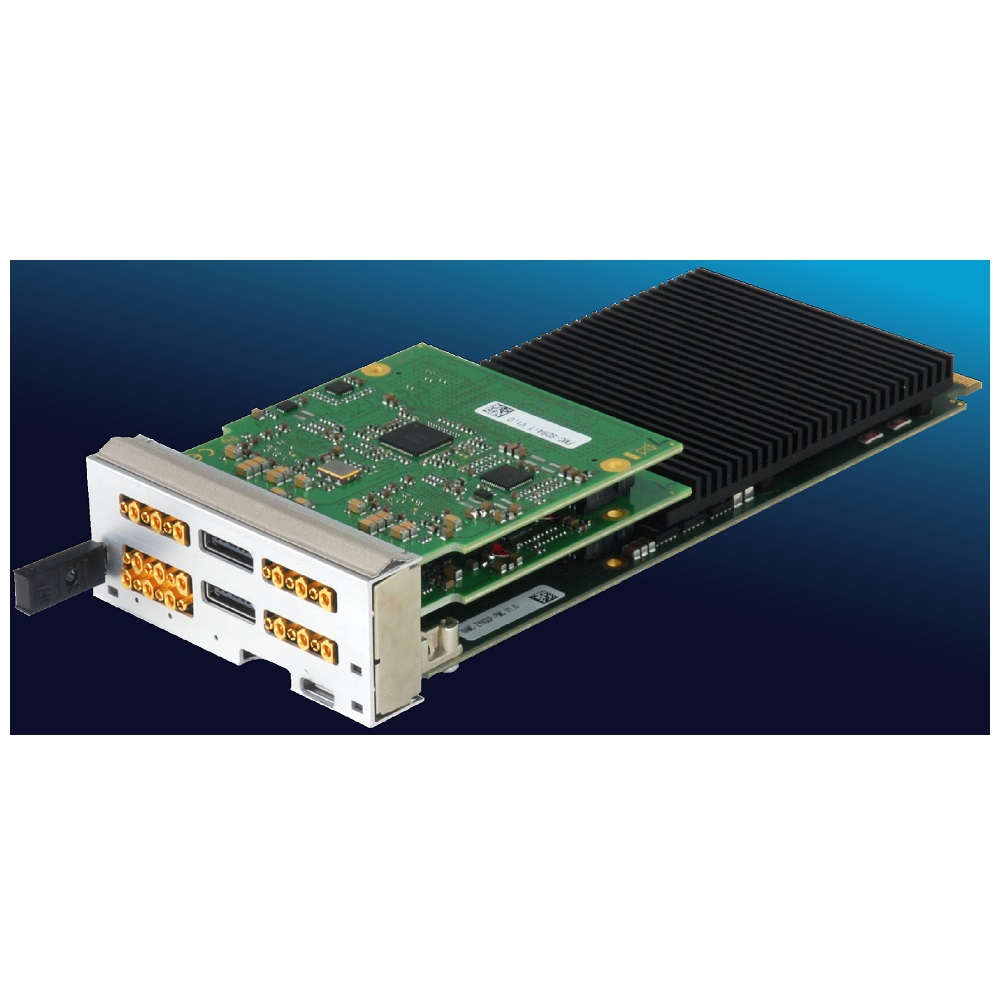 AMC RF Interface card for software defined radio, full size form factor

4x Analog Devices ADRV9009 dual RF transmitter, receiver and observation receiver

200 MHz maximum receiver bandwidth

450 MHz maximum tuneable transmitter synthesis bandwidth

450 MHz maximum observation receiver bandwidth

Multichip phase synchronization for RF- and baseband signals

Multiboard synchronization

75 MHz to 6000 MHz tuning range

RX gain range: 30dB in 0.5dB steps

8 TX, 8 RX, 8 ORX front panel ports

SD card holder and UART-USB serial console for ARM core and MMC in the front panel

CLK out, CLK in, 2x Trigger in/out, PPS in in the front panel

Xilinx UltraScale+ ZU7EG or ZU11EG SoC

Quad Core ARM Cortex-A53, Core up to 1.5 GHz

504k/653k system logic cells

24 GTH 16.3Gb/s transceivers, 14 to MTCA backplane, 10 to mezzanine cards

8GB DDR4 1600-3200 for ARM-CPU

8GB DDR4 1600-3200 for FPGA

4GB eMMC

SD card holder

QSPI flash

Connector for additional memory modules

Optional RLDRAM3-2133

Optional QDR4 SRAM or additional DDR4-SDRAM

10/40 Gbit/s Ethernet backplane connection and one PCIe x8 or 2 PCIe x4 Gen3 or 2 SRIO/XAUI x4 via FPGA

Embedded Linux operating system

2 years warranty
Order Information
RF interface card with 4 antenna interfaces, mid size
RF interface card with 8 antenna interfaces, full size
19" 3U rack mount system, redundant
Technical Documentation