RackPak/M6-02 1U 19" 6 Slot MTCA Crate
Closed 1U rack offering 6 mid-size AMC slots and one MCH slot. In addition the Crate has an integrated 400W AC power supply and power management (PM EMMC) on the backplane. The MicroTCA backplane conforms to the PICMG MTCA.0 R1.0 specification and provides data transfer rates up to 40 Gbps.

The Pentair RackPak/M6-02 MTCA crate has a hot-swap fan unit with Cooling Unit Manager (CU EMMC) and 5 fans. The fan unit can be replaced from the front. The crate is available with air flow from right to left.
ORDER NOW
Technical Description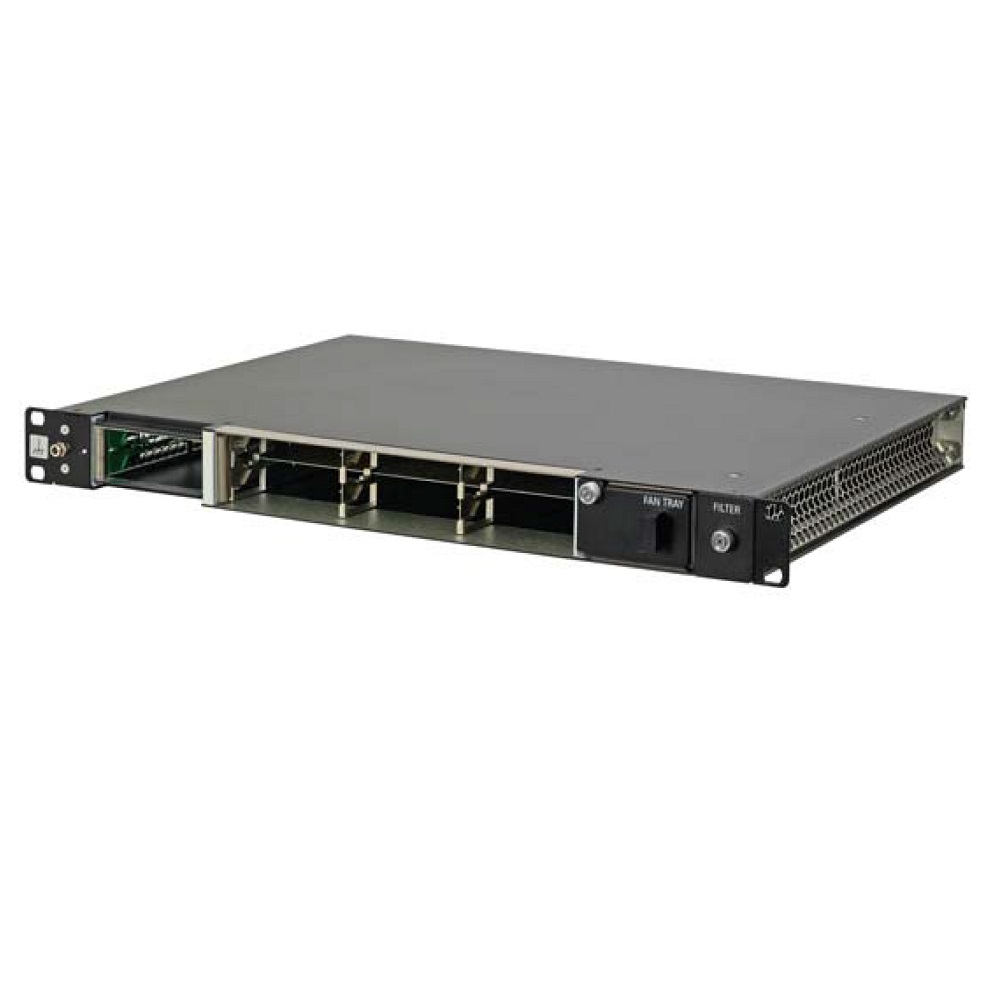 1U MTCA crate, PICMG MicroTCA.0 R1.0 compliant

6 mid-size AMC slots

MCH slot

Hot swap fan unit with cooling unit manager (CU EMMC) and 5 fans

Fan unit exchangeable from the front

Integrated 150W AC power supply with wide range AC input and 12V DC output

Right to left air flow

AC input (100 … 240 VAC) on the back of the chassis,
400W power supply, power management (PM EMMC) on the backplane

System depth: 301.00 mm

2 years warranty
Order Information
1U 6-Slot MTCA crate, cooling unit, right to left air flow
Processor AMC module, Quad Core 2.8 GHz Intel Xeon E3-1505M, 16 GB RAM, mid size
Technical Documentation