SY TR3/526 6 Slot 3U VPX Development System
VPX development systems with six 3U VPX slots and integrated 300W power supply. A Meritec 6-inch fat pipe cable allows PCIe Gen3 or 10GBASE-KR connections between modules. CONCURRENT Technologies' SY TR3/526 is suitable for applications in transportation and defence.

The SY TR3/526 can be extended with the opt. XMC carrier module TR XMC/511 and the FIN-S software.

The system supports Linux, Windows and VxWorks.
ORDER NOW
Technical Description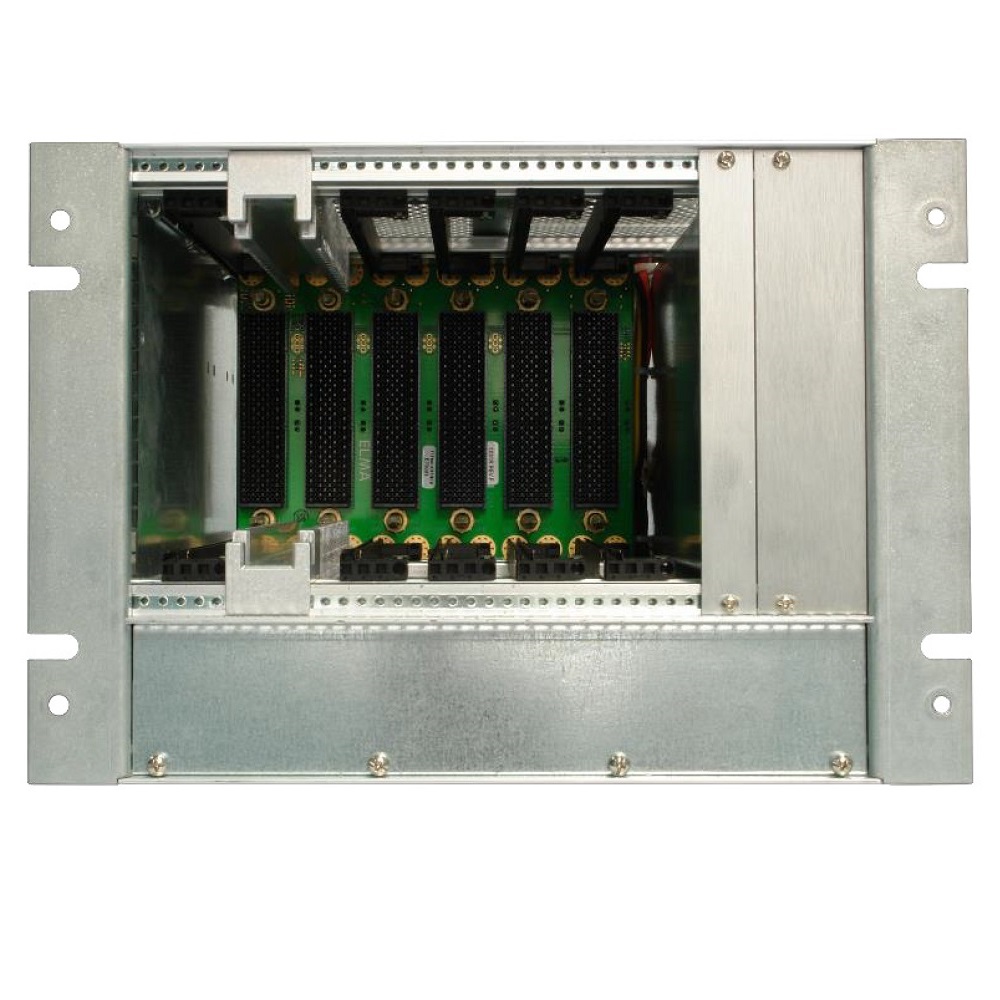 Development system for 3U VPX boards

Backplane with six 3U VPX slots and six RTM slots

Meritec 6-inch Fat Pipe cable for connection between modules with PCIe Gen 3 or 10GBASE-KR support

5HP (1.0-inch) backplane slot pitch supports 0.8-inch and 1.0-inch boards

300W power unit

Cooling from bottom to the top of the system

Opt. XMC carrier (TR XMC/511)

Opt. Fabric Interconnect Networking Software (FIN-S)

5 .. 40°C operating temperature range

2 years warranty
Order Information
6 slot 3U VPX development system
3U VPX PMC/XMC carrier board with VITA 42.0 connector, 5V VPWR
3U VPX PMC/XMC carrier board with VITA 42.0 connector, 12V VPWR
3U VPX PMC/XMC carrier board with VITA 61 connector, 5V VPWR
3U VPX PMC/XMC carrier board with VITA 61 connector, 12V VPWR
Fabric interconnect networking software (FIN-S)
Technical Documentation