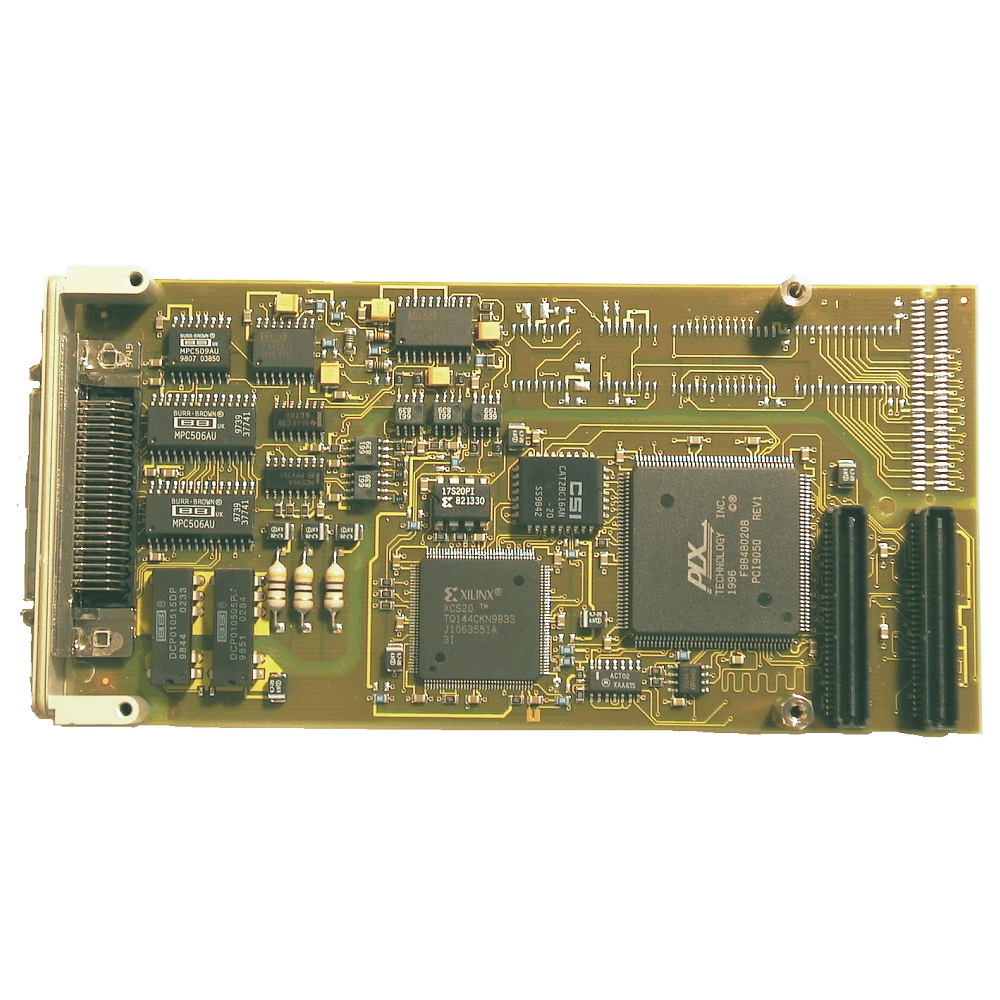 TPMC500 32 port 12 bit ADC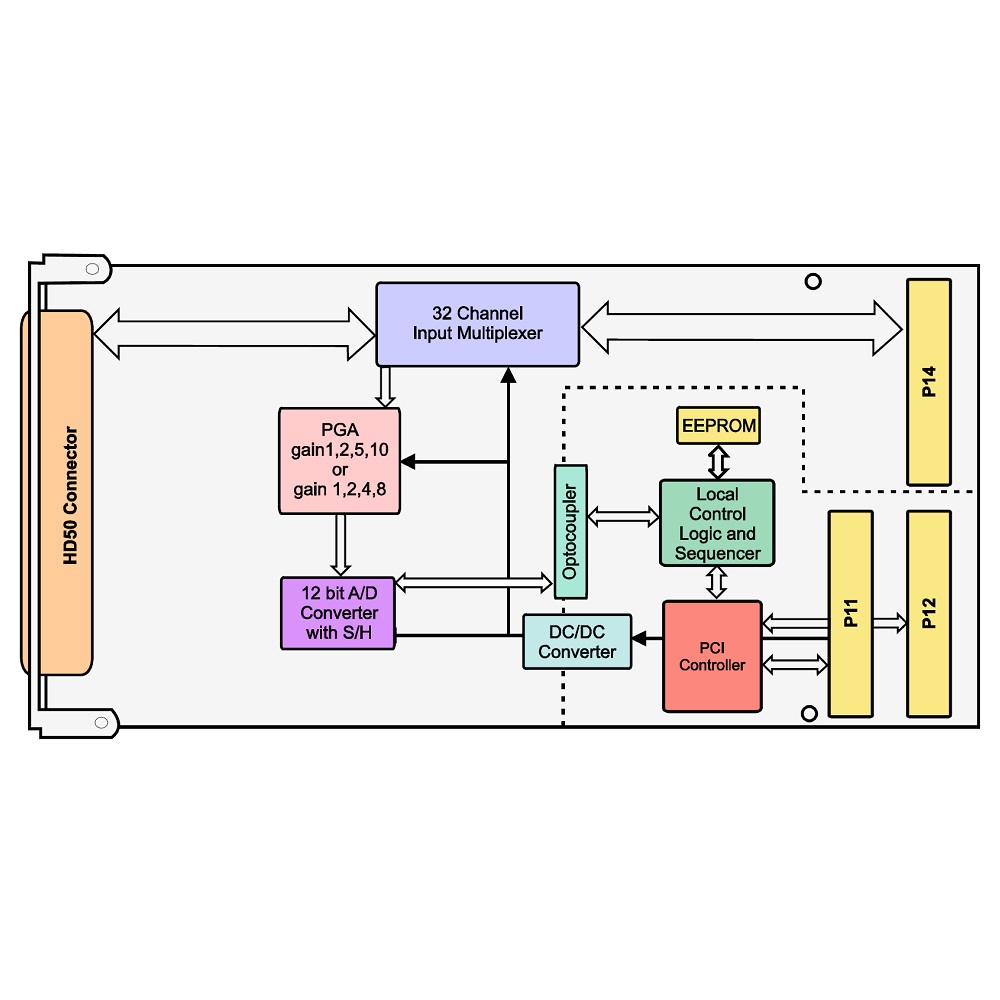 TPMC500 block diagram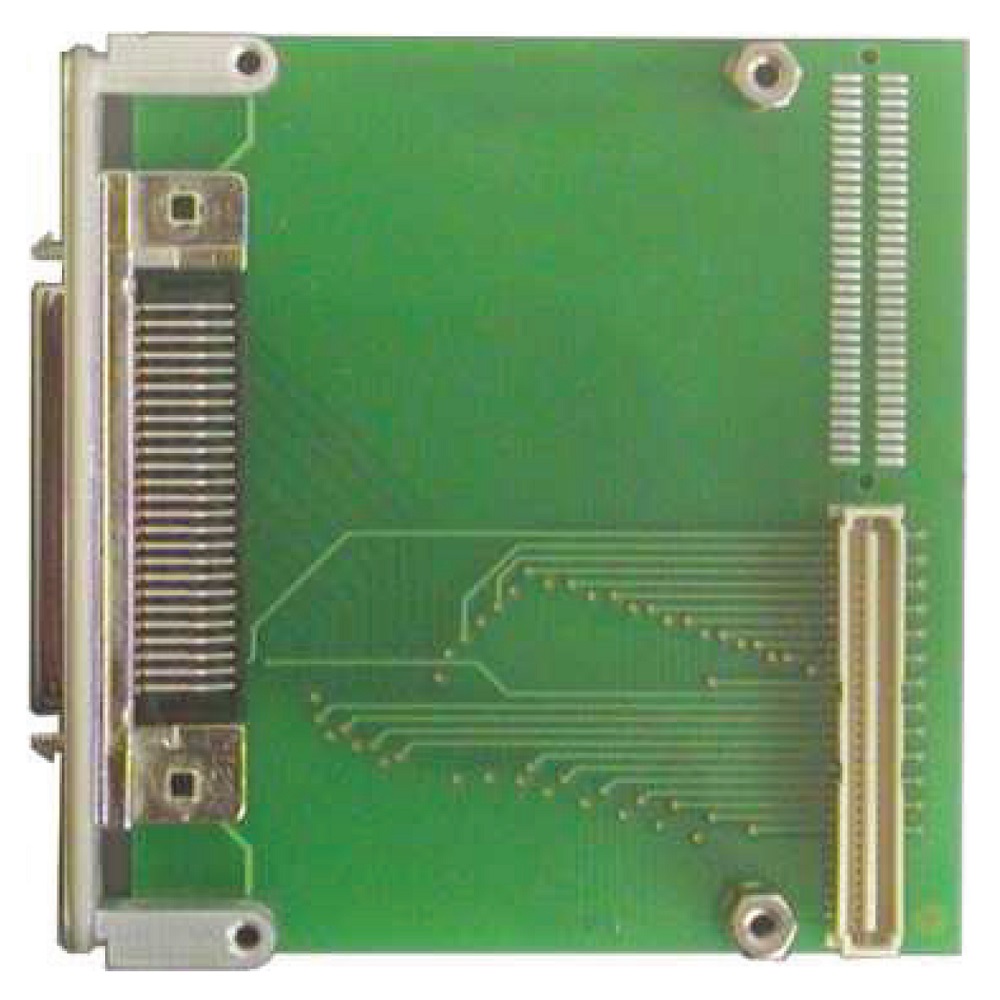 PIM module with 50 pin SCSI-2 type connector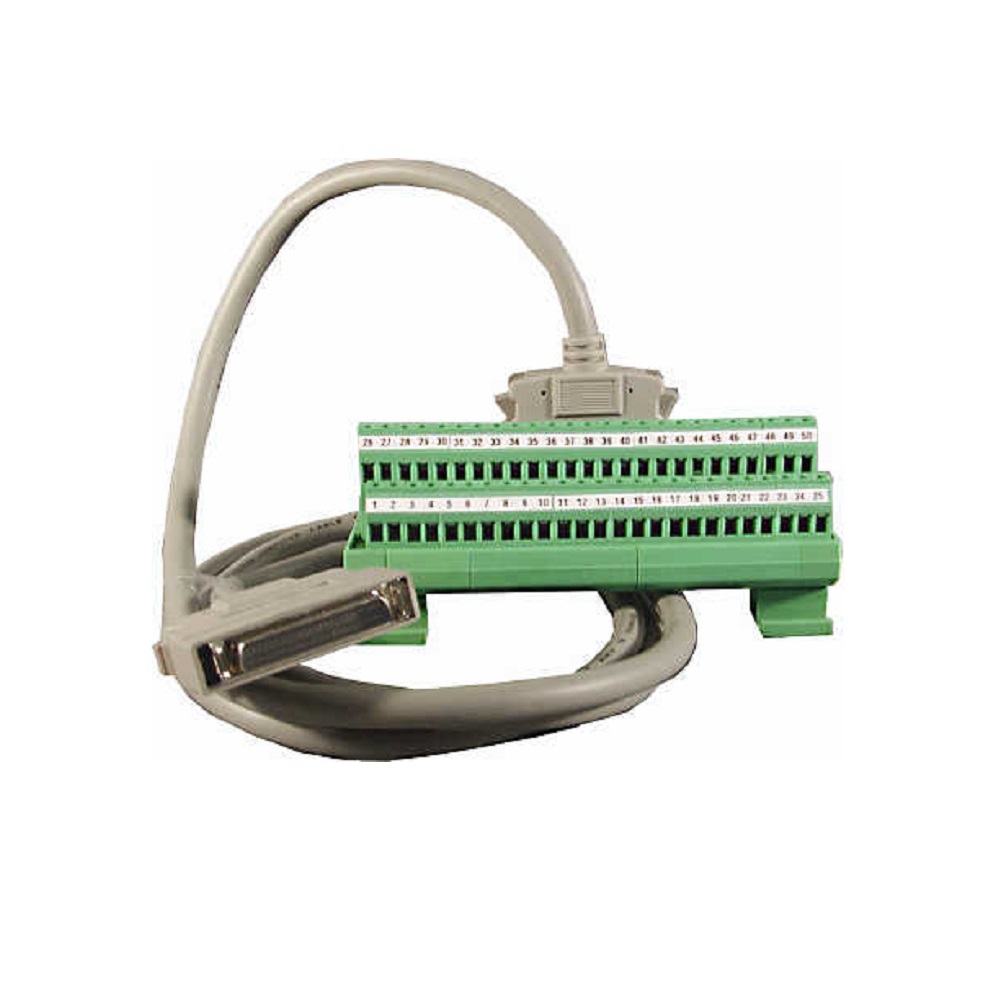 TA301-10 connection kit
TPMC500 32 Channel Insulated 12 Bit AD Converter
PMC module providing insulated 32 multiplexed 12 bit ADC with on board DC/DC converters. The data acquisition and conversion time is mode-dependent: Maximum 10 µs without channel / gain change, maximum 12.5 µs with channel / gain change. The 32 ADC input channels can be software configured to operate in single-ended or differential mode with 16 input channels. A mixed mode is also possible.

The ADC multiplexer is over-voltage protected up to 70V. A programmable gain amplifier enables gains of 1, 2, 5, 10 (TPMC500-10, -12, -20, and 22) and 1, 2, 4, 8 (TPMC500-11, -13, -21, and 23). The full-scale input voltage range is +/-10V for the TPMC500-10, -11, -20, -21 and 0V to 10V for the TPMC500-12, -13, -22, -23 (for gain = 1). Additionally the TPMC500 provides a sequencer to control the analogue inputs without loading the Host CPU. The sequence timer is programmable from 100 µs to 6.5 s in steps of 100 µs. Each TPMC500 is factory-calibrated. The calibration data is stored in an EEPROM unique to each TPMC500.

A wide range of drivers for the TPMC500 is available: Linux, Integrity, QNX, VxWorks and Windows. All drivers - except the Windows drivers - are supplied as C source code.
ORDER NOW
Technical Description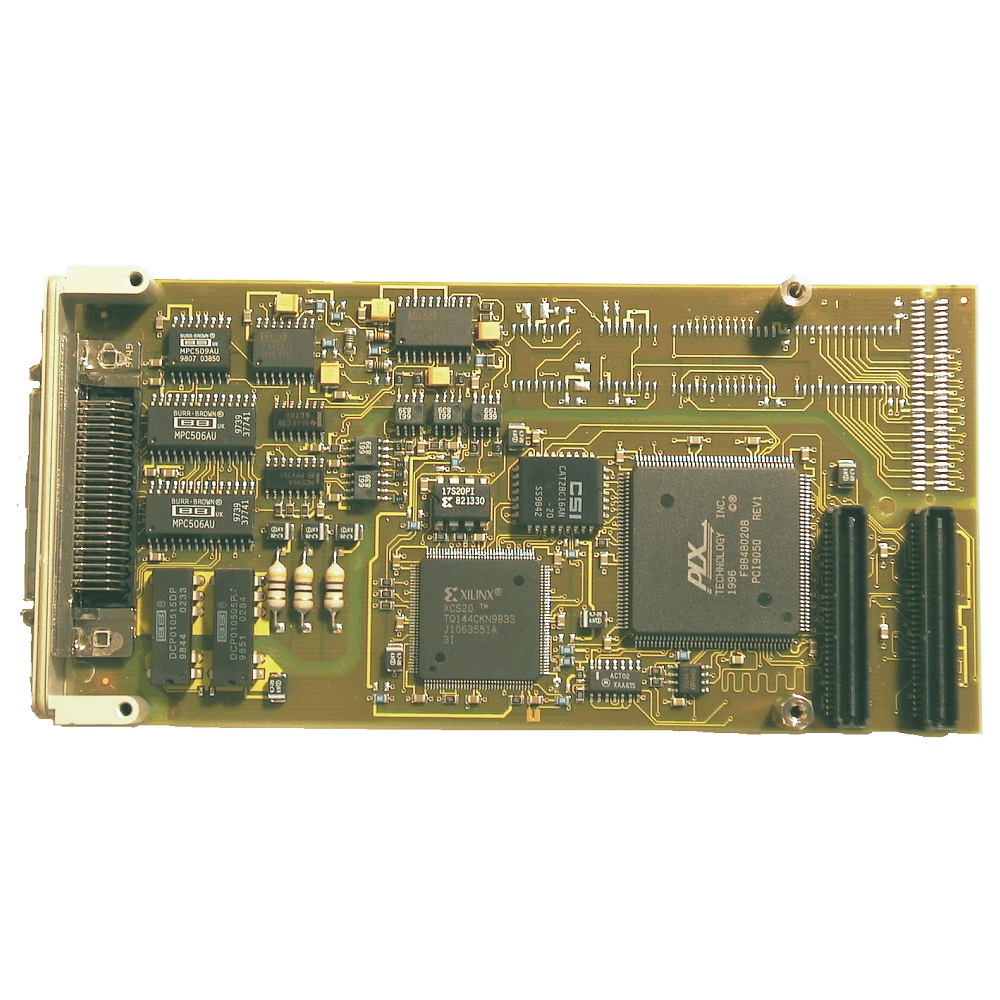 PMC module, 32 bit/33MHz PCI interface, IEEE P1386.1 compliant, PCI 2.1 compliant
32 single-ended or 16 differential 12 bit AD inputs, insulated, AD converter with internal S/H and reference
10 µs conversion time w.o. and 12.5 µs with channel/gain change
Input multiplexer with ESD protection
Prog. gain amplifier of 1, 2, 5, 10 or 1, 2, 4, 8
Full-scale input range ±10V or 0..10V at a gain of 1
Interrupt capability at end-of-conversion
Factory-calibrated, calibration information is stored in EEPROM
Prog. sequence timer from 100 µs to 6.5 s in steps of 100 µs
-40°C .. +85°C operating temperature range
Integrity, Windows, Linux, QNX, and VxWorks drivers are available
5 years warranty
Order Information
32 port 12 bit ADC, gain 1, 2, 5 and 10, ±10V inputs, FP I/O
32 port 12 bit ADC, gain 1, 2, 5 and 8, ±10V inputs, FP I/O
32 port 12 bit ADC, gain 1, 2, 5 and 10, 0..10V inputs, FP I/O
32 port 12 bit ADC, gain 1, 2, 5 and 8, 0..10V inputs, FP I/O
32 port 12 bit ADC, gain 1, 2, 5 and 10, ±10V inputs, P14 I/O
32 port 12 bit ADC, gain 1, 2, 5 and 8, ±10V inputs, P14 I/O
32 port 12 bit ADC, gain 1, 2, 5 and 10, 0..10V inputs, P14 I/O
32 port 12 bit ADC, gain 1, 2, 5 and 8, 0..10V inputs, P14 I/O
Connection kit, 1.8m cable with HD-50 connectors and 50 pin terminal block
PIM module with 50 pin SCSI-2 type connector
Technical Documentation