TPMC821 INTERBUS Master Interface
Complete PMC INTERBUS Master Generation 4 (G4) Interface. A MC68332 local controller and the IPMS3 INTERBUS protocol controller are used as controlling units on board of the TPMC821 PMC module. The communication between the host CPU and the TPMC821 is handled via a 4 Kb dual port memory. The on board firmware running on the MC68332 is the original INTERBUS Master Generation 4 (G4) firmware from Phoenix Contact. Furthermore the TPMC821 provides a RS232 diagnostic port, the optically isolated INTERBUS interface and status LEDs.

A wide range of drivers is available: Linux, Integrity, QNX, VxWorks and Windows. All drivers - except the Windows drivers - are supplied as C source code.
ORDER NOW
Technical Description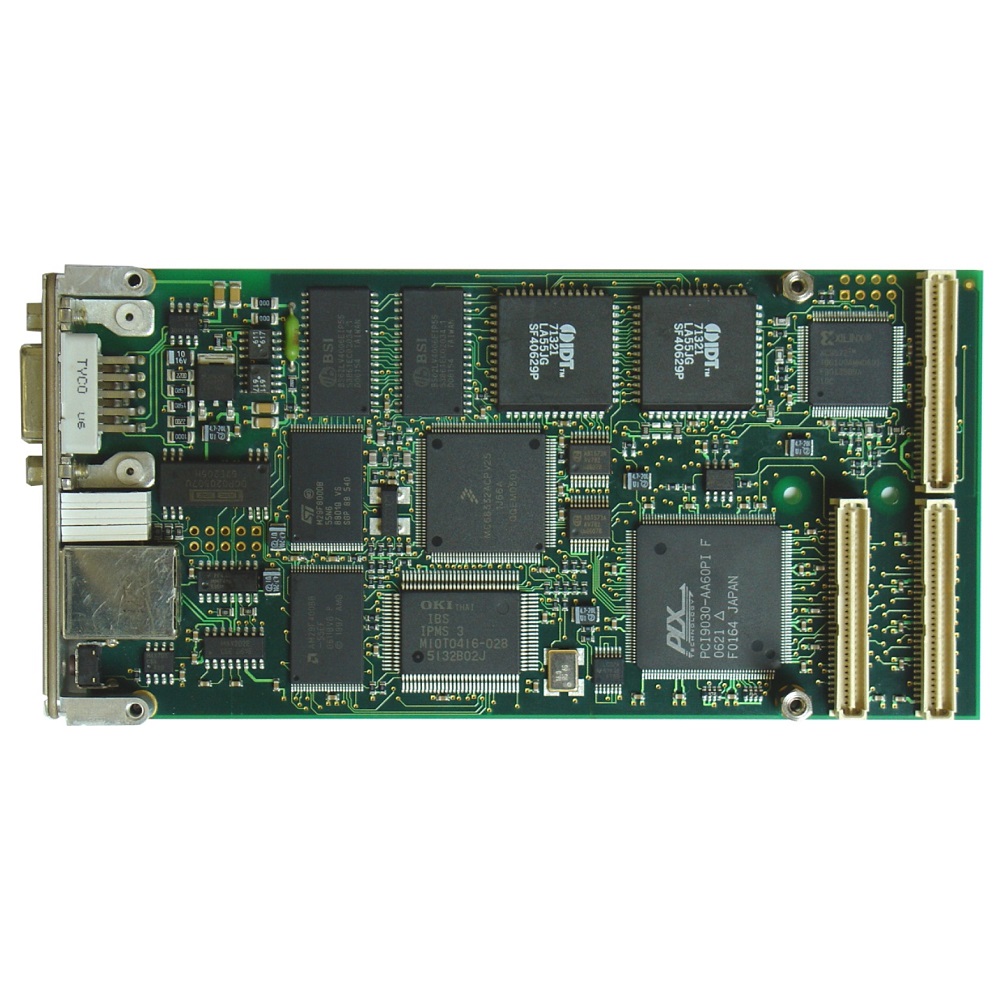 PMC module, 32 bit/33 MHz PCI interface, IEEE P1386.1 compliant, PCI 2.1 compliant
4th generation INTERBUS master interface
Motorola MC68332 CPU and Phoenix IPMS3 controller with Phoenix V4.40 firmware
4 KB dual port memory, 1 MB SRAM and 1 MB flash
INTERBUS interface on a DB9 connector in the front panel, optically isolated
Diagnostic port on the front panel and on P14
Asynchronous, bus-synchronous and program-synchronous operation
4.096 I/O points on max. 512 I/O modules
384 KB PCP memory, max. 62 PCP modules, non volatile parameter memory
Linux, Integrity, QNX, VxWorks, and Windows drivers are available
0°C .. 70°C operating temperature range
5 years warranty
Order Information
INTERBUS G4 master interface
Technical Documentation