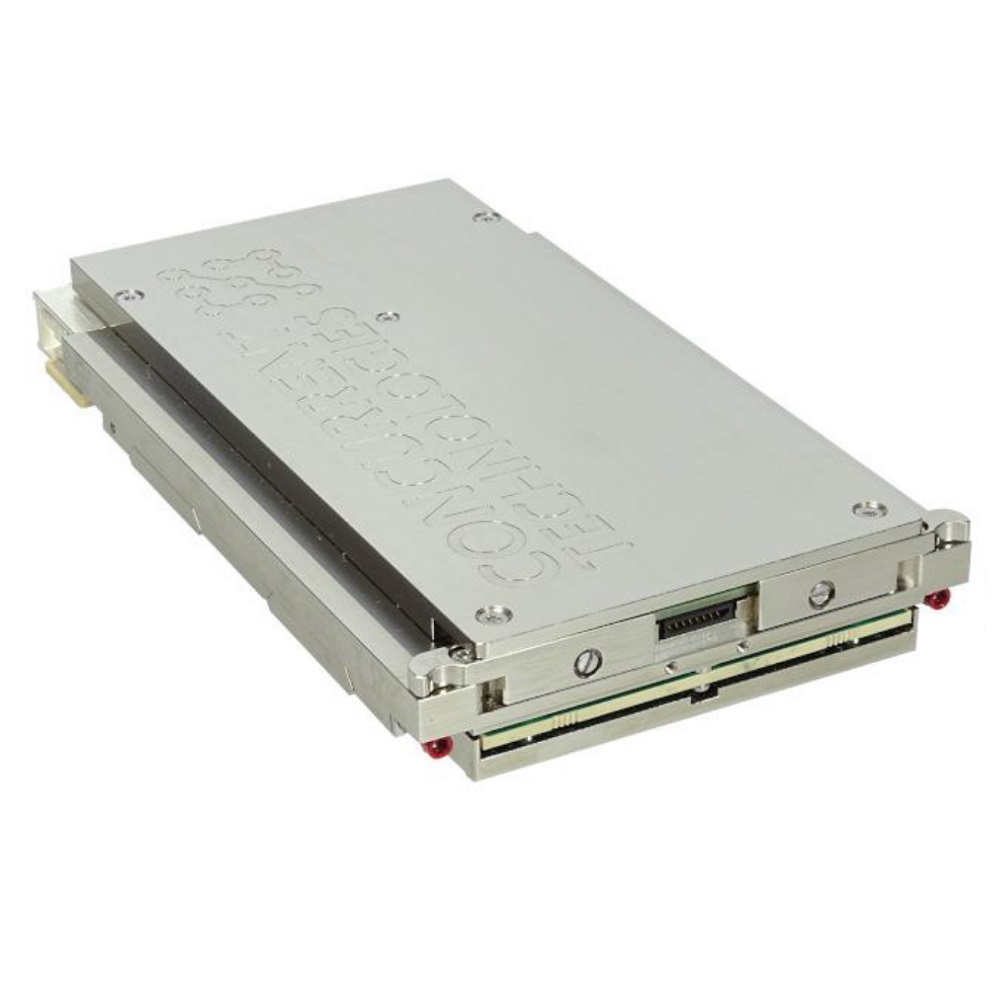 TR MAx/6sd-RCx conduction cooled Intel Ice Lake-D CPU board with opt. front VGA and USB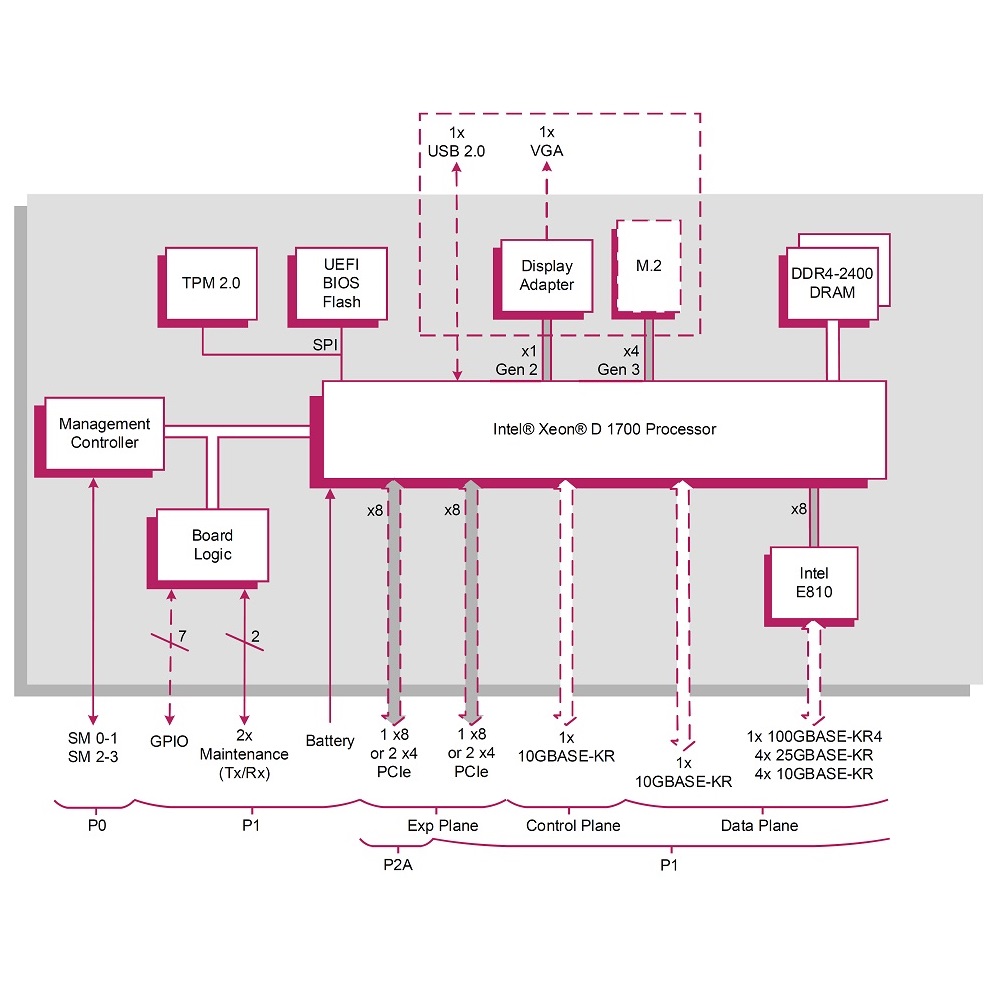 TR MAx/6sd-RCx block diagram
3U conduction cooled VPX CPU Board with Intel Ice Lake-D Processor, up to 128 GB RAM and 100GbE
3U conduction cooled VPX CPU board with a 10-core Intel® Ice Lake-D or a 4-core Intel® Ice Lake-D processor. The board has up to 128 GB of soldered DDR4 ECC SDRAM, Intel® Vector Neuro Network Instructions (VNNI), Intel® Vector Byte Manipulation Instructions (VBMI) and Intel® Advanced Vector Extensions AVX-512.

The CONCURRENT Technologies TR MAx/6sd-RCx offers one 100GbE port, four 25GbE and up to six 10GbE ports. In addition, up to seven GPIO ports, two RS232 or LVCMOS maintenance ports, one PCIe x16 port, one PCIe x8 or one PCIe x8 port and two PCIe x4 or two PCIe x4 ports are available. Opt. a M.2 SSD and a front I/O module can be mounted. The front I/O module has one VGA port with 1920×1080 pixel resolution and a USB 2.0 port.

The board is aligned with the SOSA (Sensor Open Systems Architecture) technical standard. The SOSA (Sensor Open Systems Architecture) consortium is a voluntary, consensus-based membership consortium of the Open Group, a vendor-neutral technology standards organization that develops an open technical standard for sensors.

The board is supported by Microsoft Windows and Linux.
ORDER NOW
Technical Description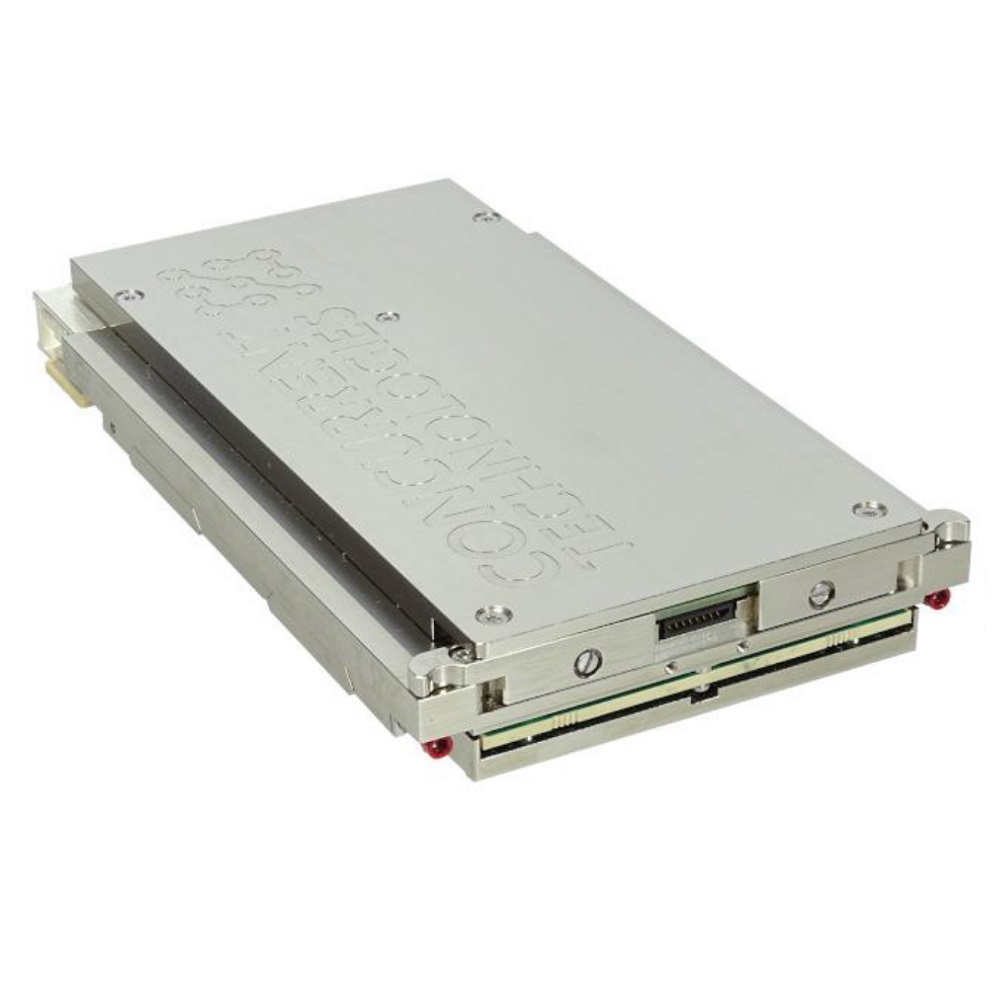 3U/4HP VPX board, VITA 46.0, VITA 46.4, VITA 46.6, VITA 46.7, VITA 46.11, VITA 47.1, VITA 48.0, VITA 48.2 and OpenVPX compliant
SLT3-PAY-1F1U1S1S1U1U2F1H-14-6.11-0 slot profile,
MOD3p-PAY-1F1U1S1S1U1U2F1H-16-6.11-4 module profile and
SLT3-PAY-1F1U1S1S1U1U4F1J-14.6.13-n slot profile,
MOD3p-PAY-1F1U1S1S1U1U4F1J-16.6.13-1 module profile
10-core Intel Ice Lake-D CPU, 15MB cache
4-core Intel Ice Lake-D CPU, 6MB cache
Intel® Advanced Vector Extensions AVX-512,
Intel® Vector Neuro Network Instructions (VNNI) and
Intel® Vector Byte Manipulation Instructions (VBMI)
Up to 128 GB ECC DDR4 SDRAM, soldered
32 MB BIOS SPI Flash EPROMs
Opt. VGA via front I/O board, 1920×1080 resolution
One 100GbE 100GBase-KR4 port,
four 25GbE 25GBase-KR ports,
up to six 10GbE 10GBase-KR ports,
Opt. one M.2 SSD slot: 2242 module formats supported, PCIe x4 interface, NVMe logical device interface, NVMe 1.3 compatible, write protection and Opal 2.0 security support
2 RS-232 or LVCMOS maintenance ports on P1
Opt. one USB 2.0 port via front I/O board
Up to seven GPIO ports on P1
One PCIe x16 port via P1 and P2A,
one PCIe x8 via P1 or one PCIe x8 via P2A,
two PCIe x4 over P1 or two PCIe x4 via P2A on expansion plane with Gen4 support
UEFI 2.7 BIOS with Secure Boot, LAN Boot Firmware, Intel Boot Guard, opt. fast boot solution with the Intel Slim Bootloader
Real-time clock and watchdog timer
System management with CPU temperature and voltage monitoring and IPMC onboard controller via SM0-1 and SM2-3
Trusted Platform Module (TPM 2.0) and opt. build-in test (BIT)
Conduction cooled, -40°C … +85°C operating temperature range
2 years warranty
Order Information
3U VPX board, 10 core CPU
512 GB M.2 flash module kit, -40°C .. +85°C, conduction-cooled
1 TB M.2 flash module kit, -40°C .. +85°C, conduction-cooled
Thermal Gap Pad for M.2 module
Front IO adapter with RS232, GbE
16-pin high density to 1x VGA, 1x USB connection cable
Technical Documentation