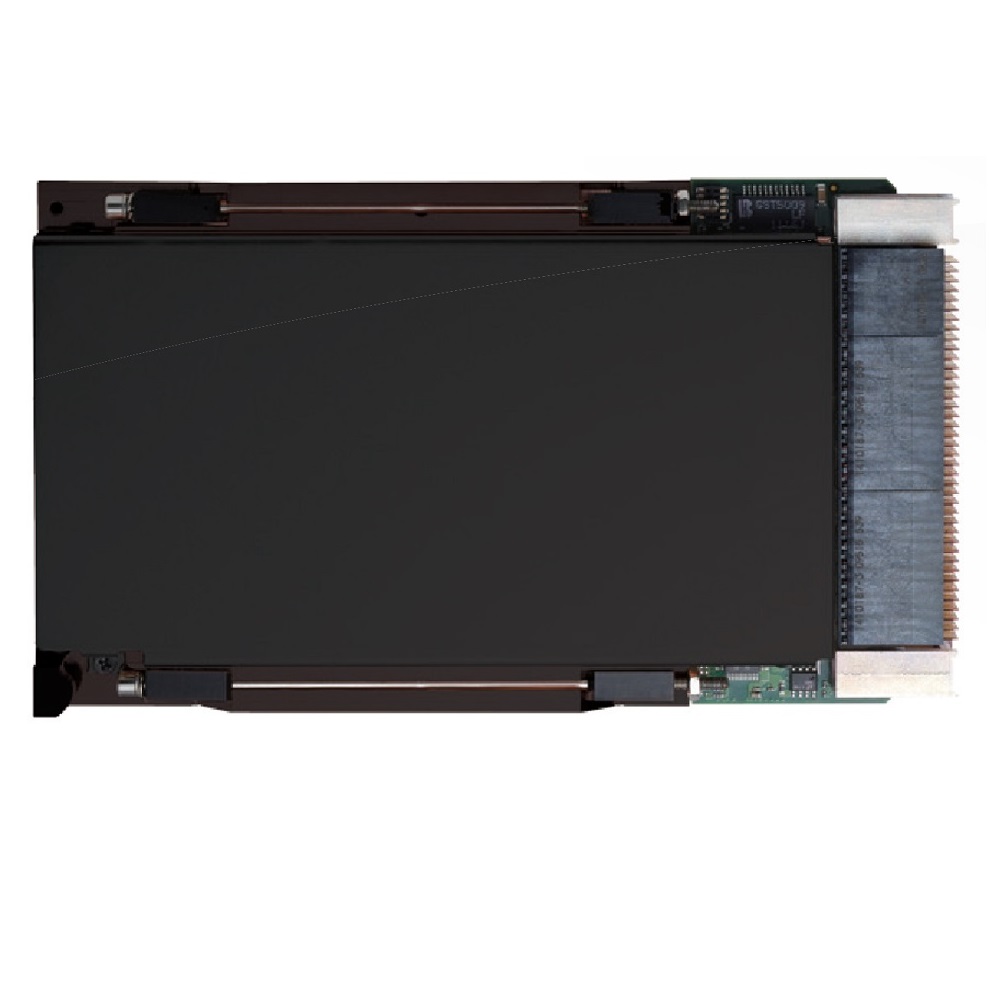 VPX3001 Intel Core i7 CPU Board with VGA Port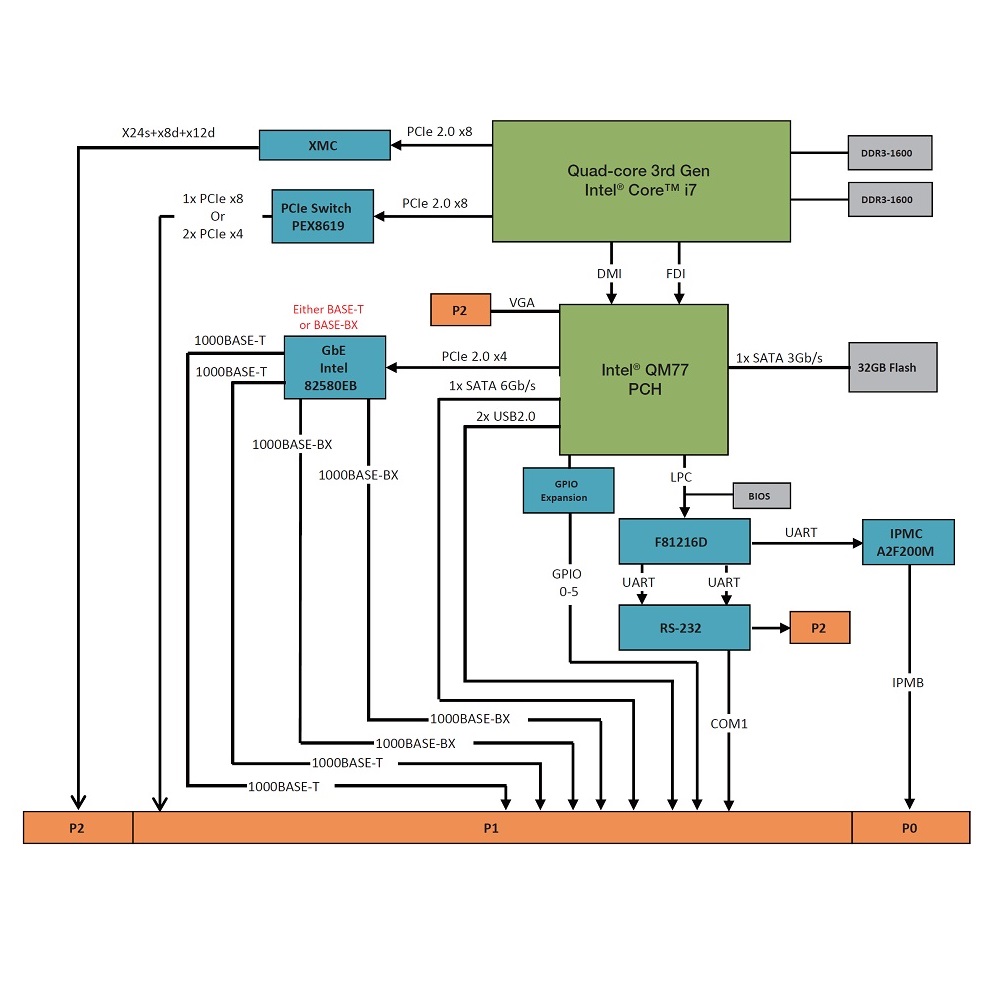 VPX3001 Block Diagram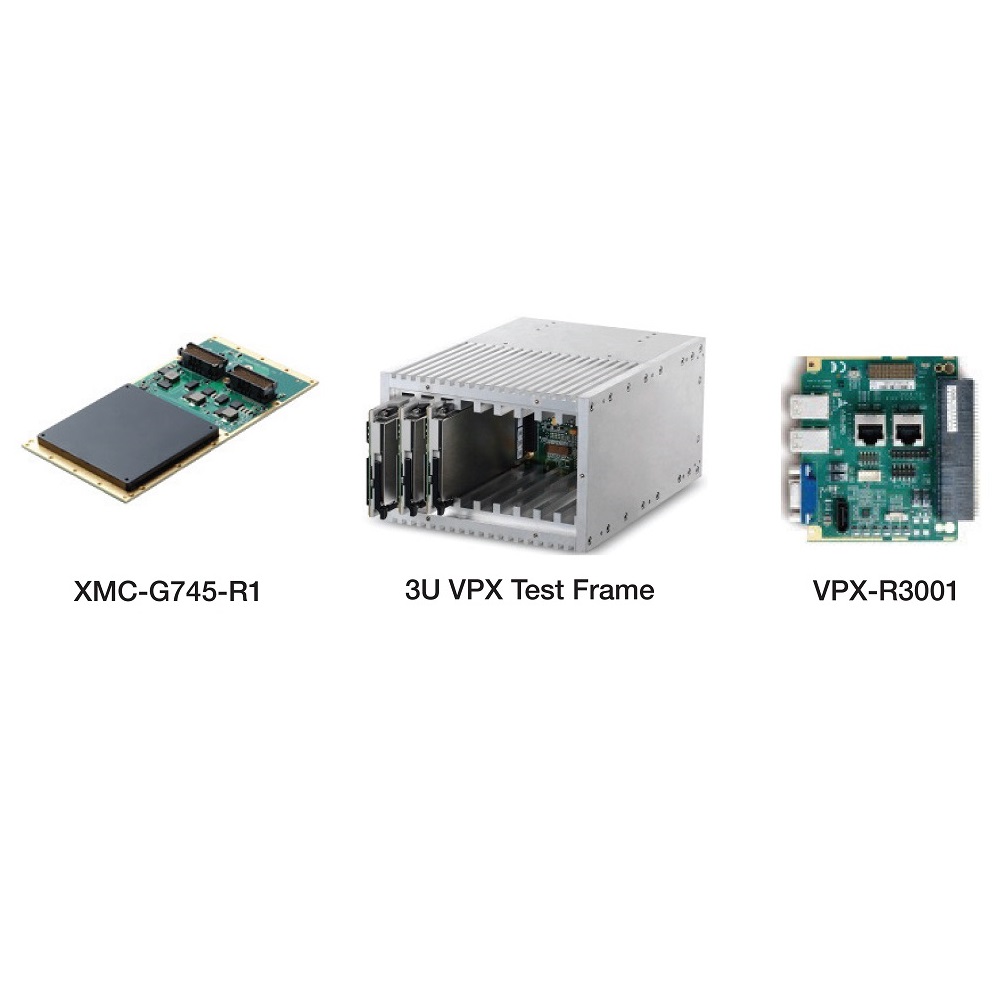 3U VPX Test Frame, VPX-R3001 and XMC-G745-R1
VPX3001 3U Conduction-cooled VPX CPU Board with Intel Core i7 Generation 3 Processor, 8 GB RAM and XMC Site
3U VPX CPU board with a Quad Core 2.1 GHz Intel Core i7-3612QE processor and Intel's QM77 controller. 8 GB DDR3-1333 ECC SDRAM are soldered on the board. 32 GB flash are available.

ADLINKs VPX3001 offers one XMC site, one VGA port, one SATA 6Gbit/s port, two 1000Base-BX/T ports, three RS-232/422 ports, two USB 2.0 ports, and six GPIO ports.

The board supports Wind River VxWorks 6.9, RedHat Enterprise Linux 6.2, Windows 7 Embedded, and Windows 7 32/64bit.
ORDER NOW
Technical Description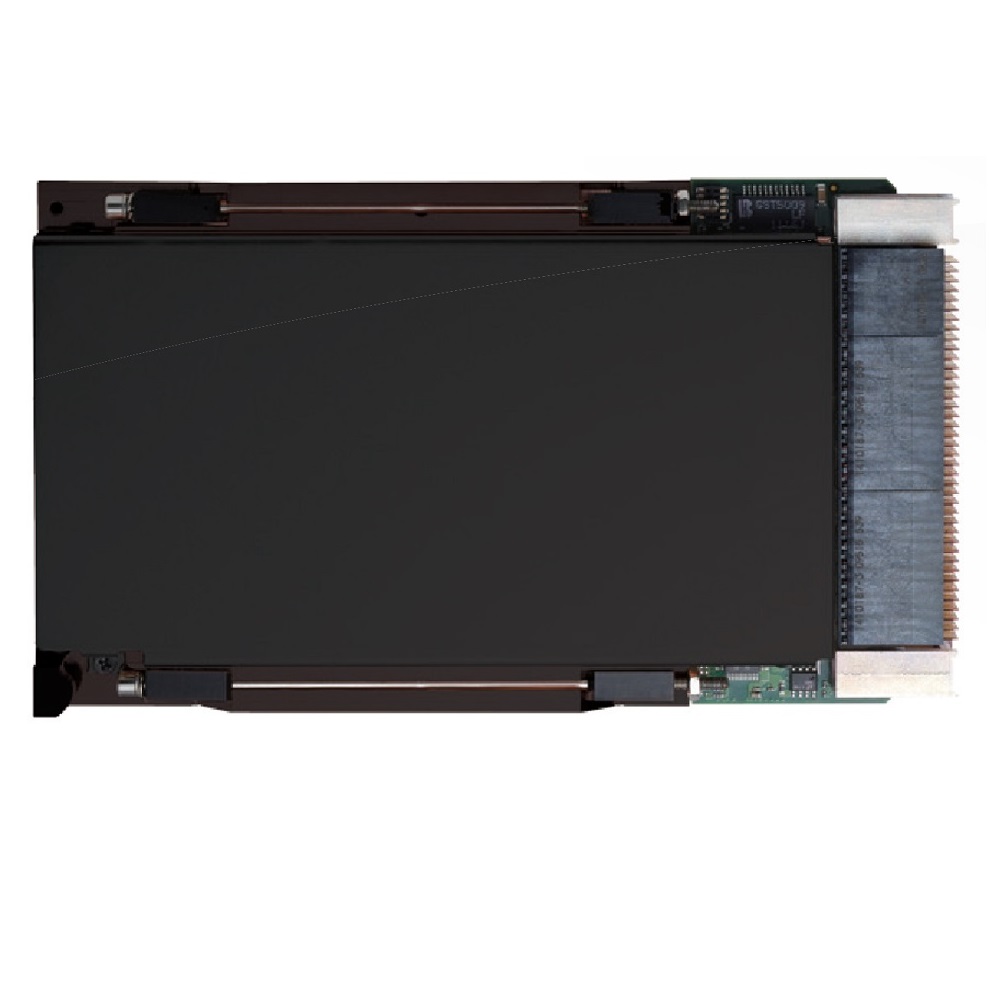 3U/4HP 0,8″ VPX CPU board, VITA 46.0, VITA 46.4, VITA 46.6, VITA 46.9, VITA 48.0 and VITA 65 OpenVPX compliant

MOD3-PAY-2F2T-16.2.5-3,
MOD3-PAY-2F2U-16.2.3-3 (BOM Option) Module Profile,
SLT3-PAY-2F2T-14.2.5,
SLT3-PAY-2F2U-14.2.3 (BOM Option) Slot Profile

Quad

core 2.1 GHz Intel Core i7-3612QE CPU, 6MB L2 cache

Intel QM77 controller

Intel HD graphics 4000 with one VGA port via P2

8 GB ECC 1333 MHz DDR3 RAM, soldered

32 GB SATA 3Gbit/s flash

XMC.3 site with rear IO via P2, PCIe x8 Gen2,

XMC Signal: X24s+X8d+X12d

One SATA 6Gbit/s port via P1

Two 1000Base-T or two 1000BASE-BX (BOM Option) Ethernet ports via P1

Three

RS-232/422 ports, one RS-232/422 port via P2 and two RS-232/422 ports via P1

2 USB 2.0 ports via P1

6 GPIO ports via P1

AMI UEFI BIOS in 64 Mbit SPI flash

HW monitor and watchdog timer

Conduction-cooled (-40°C .. +75°C) operating temperature range

2 years warranty
Order Information
3U/4HP VPX CPU board, Quad Core 2.1 GHz Core i7-3612QE, 8 GB RAM, 32GB SSD, -40 .. +75°C
RTM for VPX-3001 with 2x 1000BASE-BX, VGA, 2x 10000BASE-T, 2 USB 2.0, SATA, 2 RS-232
XMC NVIDIA GT745 GPU board, conduction-cooled
XMC NVIDIA GT745M GPGPU board, conduction-cooled
Technical Documentation