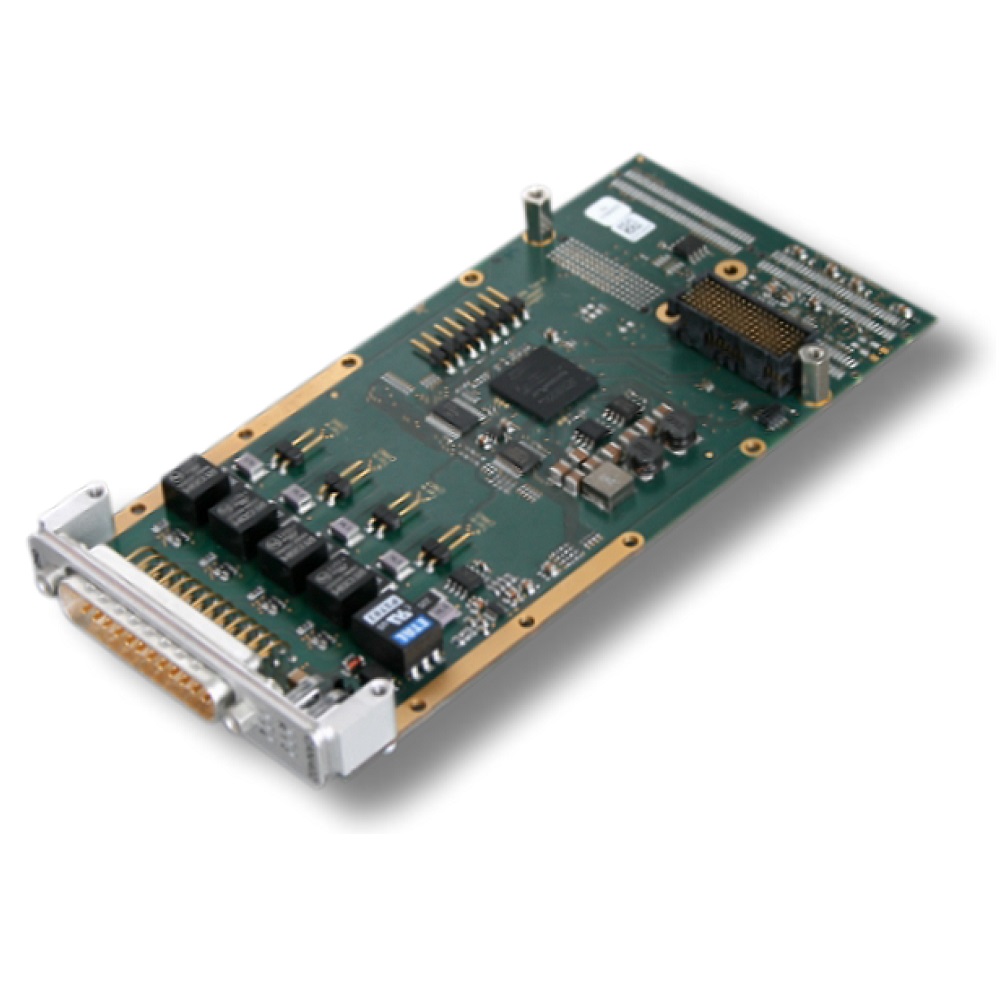 XMC-CAN/402-4-FD 4 port CAN-FD bus controller with high-speed interfaces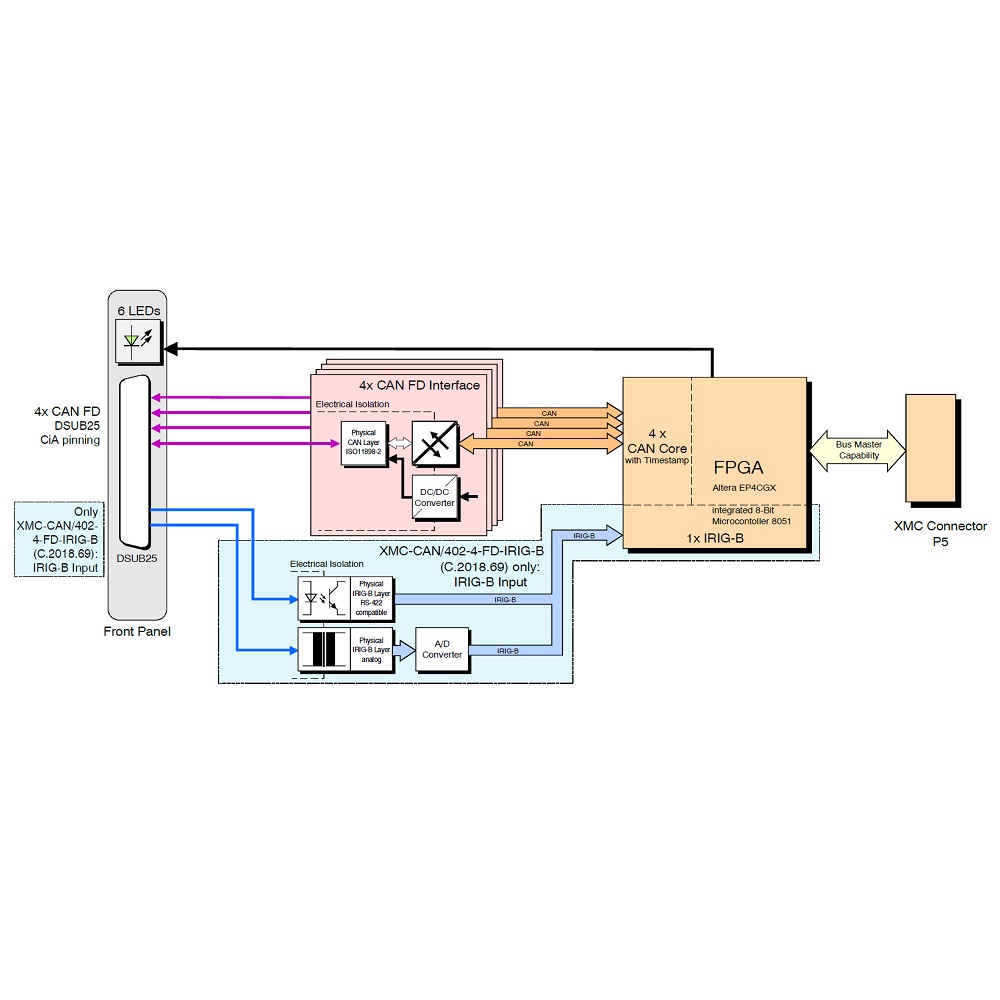 XMC-CAN/402-4-FD block diagram
XMC-CAN/402-4-FD 4 Port CAN-FD Bus Controller
The XMC module comes with four independent CAN FD interfaces which are driven by the ISO 16845:2004 certified esdACC (esd advanced CAN Core) implemented in the Altera FPGA. Through a higher bitrate in the data phase combined with increased performance through a higher number of payload bytes, CAN FD offers higher data throughput without sacrificing the benefits of the Classical CAN. XMC-CAN/402-4-FD is fully backwards compatible with CAN and can also be used in Classical CAN applications.

The FPGA supports bus mastering (firstparty DMA) to transfer data to the host memory. This results in a reduction of overall latency on servicing I/O transactions in particular at higher data rates and a reduced host CPU load. Due to the usage of MSI (Message Signaled Interrupts) the XMC-CAN/402-4-FD can be operated for example in Hypervisor environments. The XMC-CAN/402-4-FD provides high resolution 64-bit hardware timestamps for CAN messages.

The XMC-CAN/402-4-FD-IRIG-B offers an additional IRIG-B interface via DSUB25 for analog or RS-422 IRIG-B coded signals. Both inputs are electrically isolated. IRIG-B evaluation is controlled by an 8051 microcontroller integrated in the FPGA.

The CAN layer 2 drivers for Windows and Linux are included in the scope of delivery. CAN layer 2 drivers for QNX, RTX(64), VxWorks and OnTime RTOS-32 can be ordered separately. Higher Layer Protocols are available for many operating systems (Classical CAN application only) like ARINC825, J1939, CANopen Master- and Slave-Stack.

ORDER NOW
Technical Description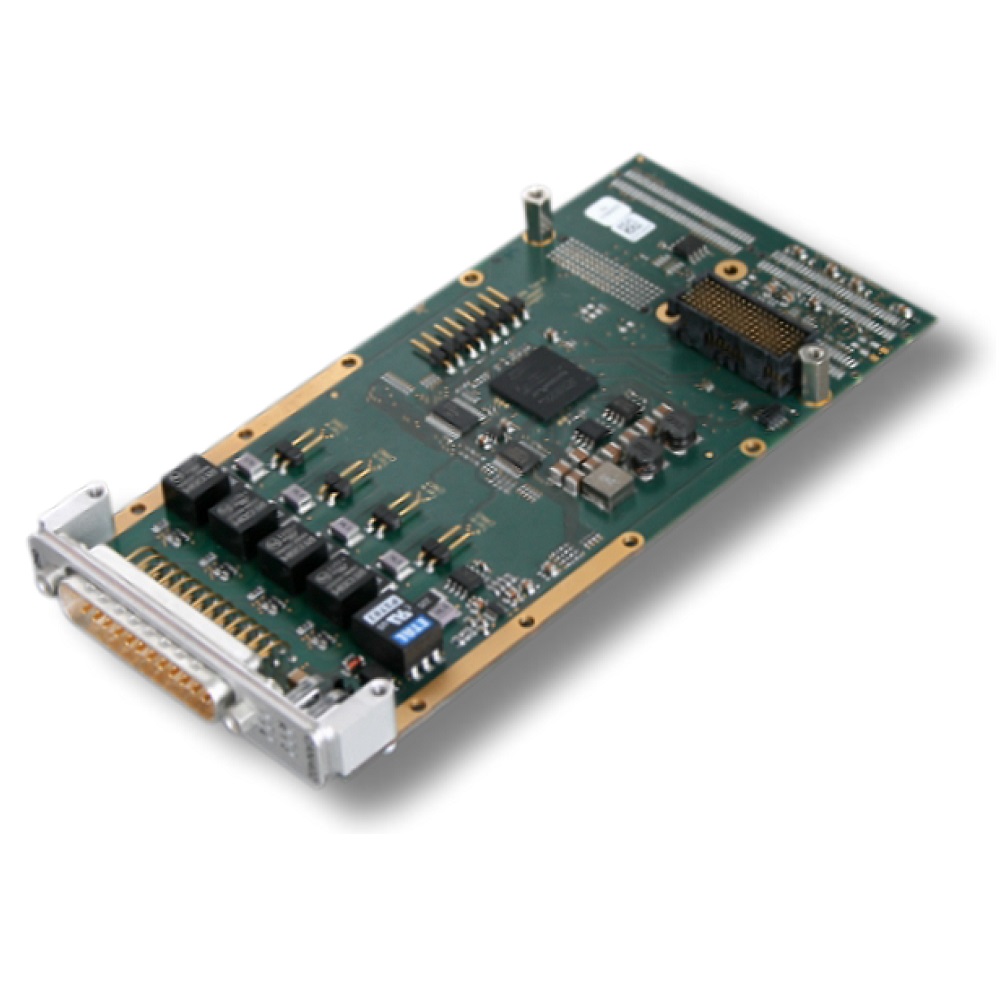 XMC module, 32 bit/33MHz PCI interface, IEEE P1386.1 compliant, PCI 3.0 compliant
4 CAN FD bus interfaces
Altera EP4CGX FPGA
esdACC (esd Advanced CAN Core) implemented in the Altera FPGA
4 CAN-FD High-Speed interfaces, bit rates from 10 kbit/s up to 5 Mbit/s for each channel, ISO11898-2
Front panel I/O via 25-pin DSUB connector
Bus mastering and local data management by FPGA (esdACC)
Selectable CAN termination on board
MSI (message Signaled Interrupts) support
Opt. IRIG-B input
Linux, RTX, QNX, VxWorks, and Windows drivers are available
0°C .. 75°C operating temperature range, opt. -40°C .. +75°C
2 years warranty
Order Information
4 Port CAN FD XMC Module with IRIG-B
CDROM + Licence On Time RTOS-32
CDROM + Licence Windows/Linux
J1939 Stack for Windows (Object)
J1939 Stack for Linux (Object)
Technical Documentation
XMC-CAN/402-4-FD Data Sheet
XMC-CAN/402-4-FD User Manual