cPCIS-6418U 4U cPCI Chassis with eight 6U Slots, H.110 TDM Bus and 2+1 redundant PICMG 2.11 Power Supplies
4U cPCI chassis with eight 6U slots, H.110 TDM bus and 2+1 redundant PICMG 2.11 power supplies. The compact 19" chassis cPCIS-6418U from ADLINK provides front and rear I/O according IEEE 1011.11. The system slot may equipped with 4 or 8HP CPU boards. The robust and reliable chassis is suitable for applications in industry and telecommunication.

The chassis offers two RS232 management ports and a slim-line CD-ROM drive. The 2+1 PICMG 2.11 hot swappable, redundant power supply delivers 500W+250W from 100..240VAC input. Optional are 24VDC and -48VDC power supplies available. The chassis cooling is done by 5 hot swappable fans. An alarm panel monitors voltages, chassis temperature, and the fan status.

The chassis is available in combination with ADLINK's CPU boards like e.g. cPCI-6540, others on request.
ORDER NOW
Technical Description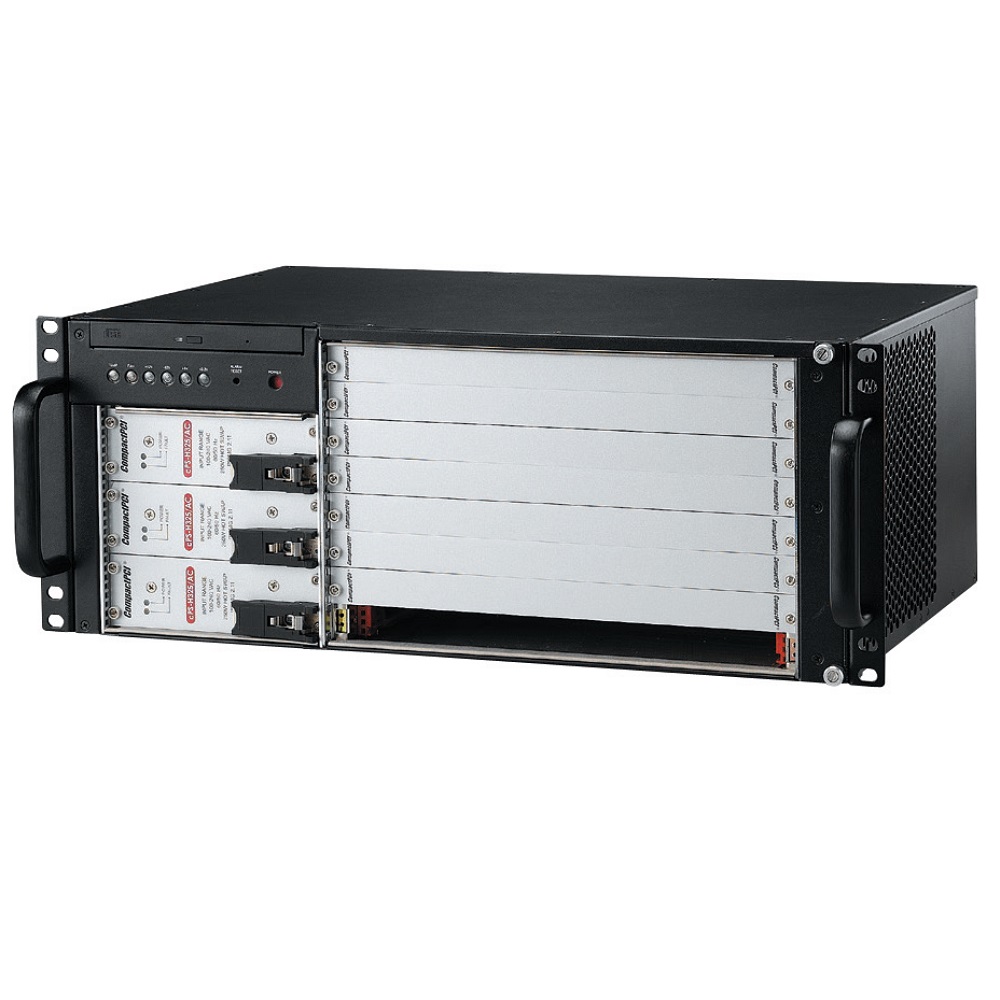 4U 19″ rack mounting chassis for 6U CompactPCI boards, PICMG 2.0 Rev. 3.0, PICMG 2.1 hot swappable, PICMG 2.5 Rev. 1.0
8 CompactPCI slots
Front/rear I/O according IEEE 10.11.11
Slim-line CD-ROM
Backplane 64 bit, H.110
Guarded power and reset switch
2+1 redundant power supply via 250W 100..240VAC PICMG 2.11 power supplies (opt. 18..36VDC or 36..72VDC)
Cooling with 5 hot swappable filtered DC fans
Alarm panel for supervision of voltages, chassis temperature, and fan status
Two RS232 management ports
Dimensions 482.6 x 177 x 346.35 mm (WxHxD)
Operating temperature 0 .. 50°C
IEEE 1101.10 und 1101.11 compliant
2 years warranty
Order Information
4U 19" cPCI chassis, 8 slots 64 bit backplane, H.110, CD-ROM, AC input, 3 power supplies cPS-H325AC
250W PICMG 2.11 100..240VAC power supply
Technical Documentation
Related Products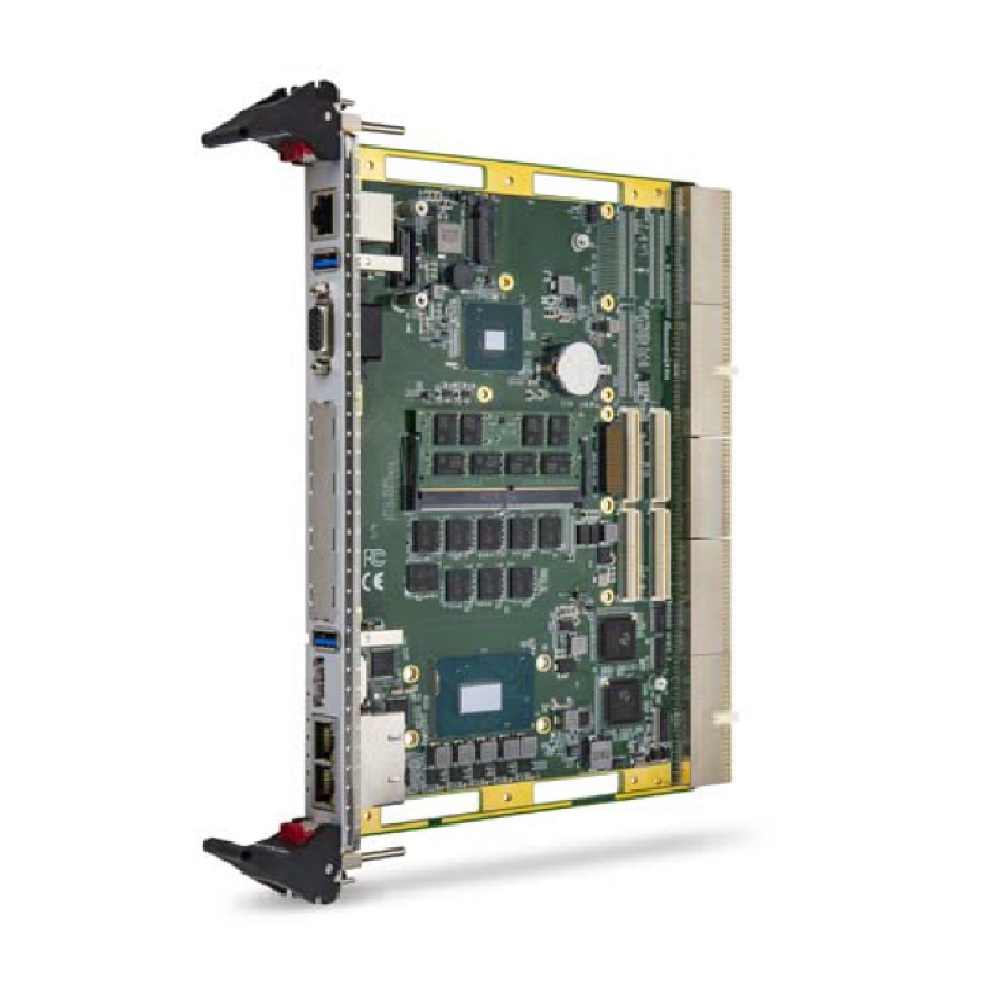 cPCI-6540
6U CPCI CPU board with Intel Xeon or 9th generation Core i7 processor, C240 ​​chipset, up to 64 G...
LEARN MORE