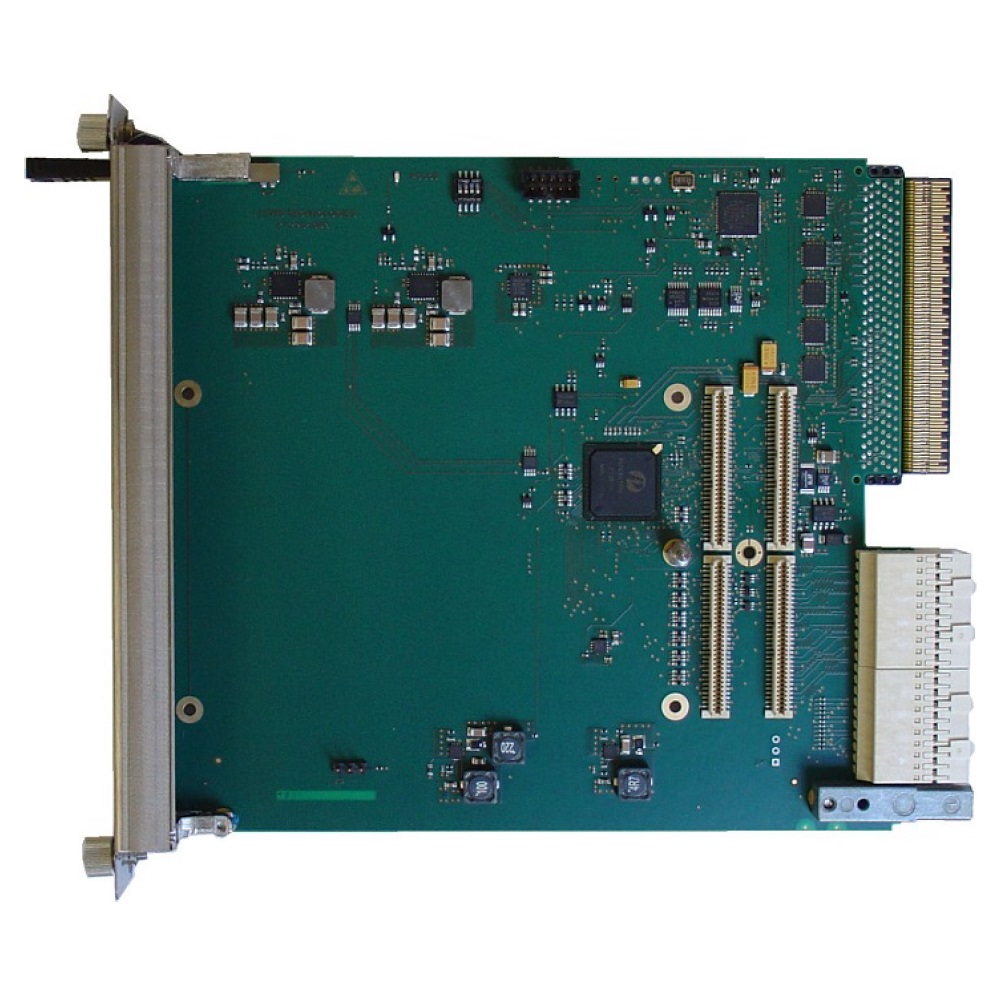 TAMC261 PMC carrier module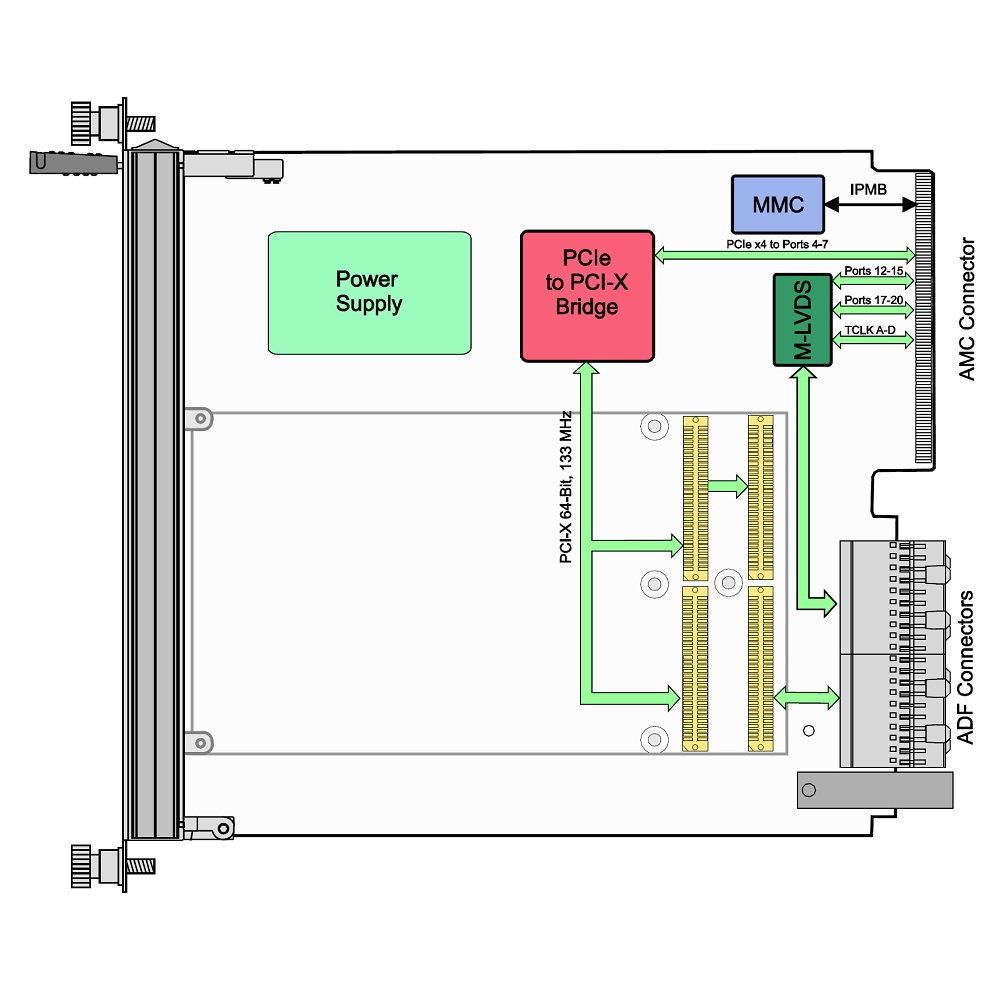 TAMC261 block diagram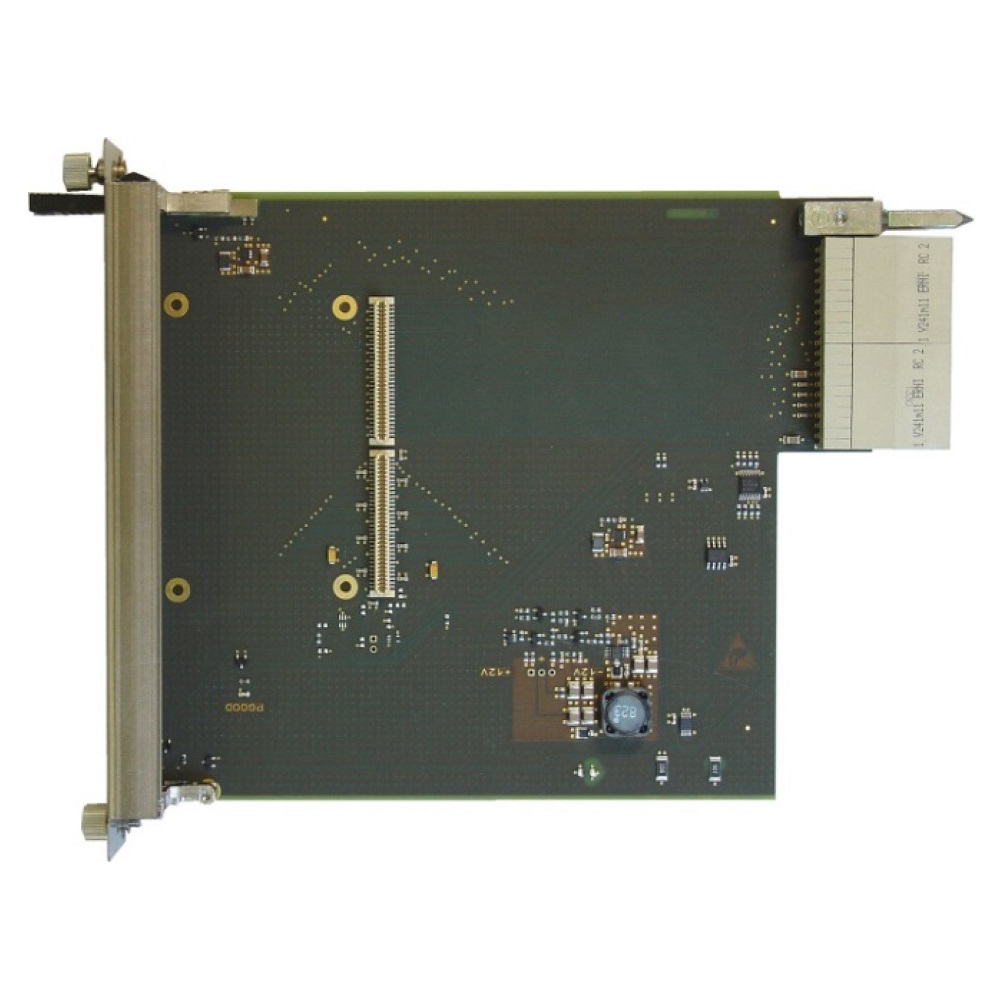 TAMC020-TM PMC carrier module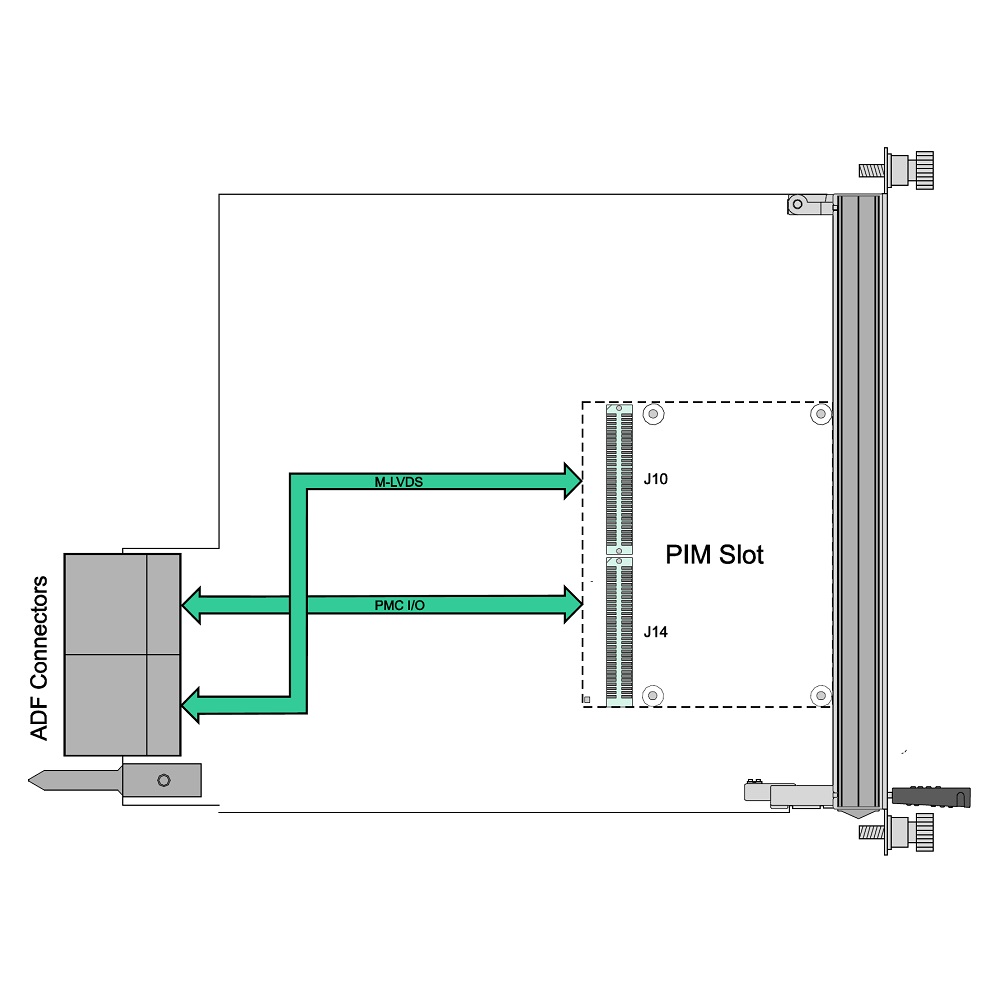 TAMC020-TM block diagram
TAMC261 AMC Carrier Board with one PMC Slot for MTCA.4 Rear-I/O
AMC carrier board with one PMC slot for MTCA.4 Rear-I/O. The double mid size or full size TEWS Technologies TAMC261 board enables quick and easy extension of I/O functions like field bus, motor controller, analogue and digital I/O. The PMC module I/O signals are available in the front panel and via P14.

The TAMC261-2x modules additionally provide M-LVDS transceivers connected to AMC port 12-15, port 17-20 and the TCLKA-D. All control and data lines of the M-LVDS transceivers are routed to the zone 3 interface, enabling a mounted PMC to access the AMC port signals via the μRTM.

We offer a wide range of PMC modules.
ORDER NOW
Technical Description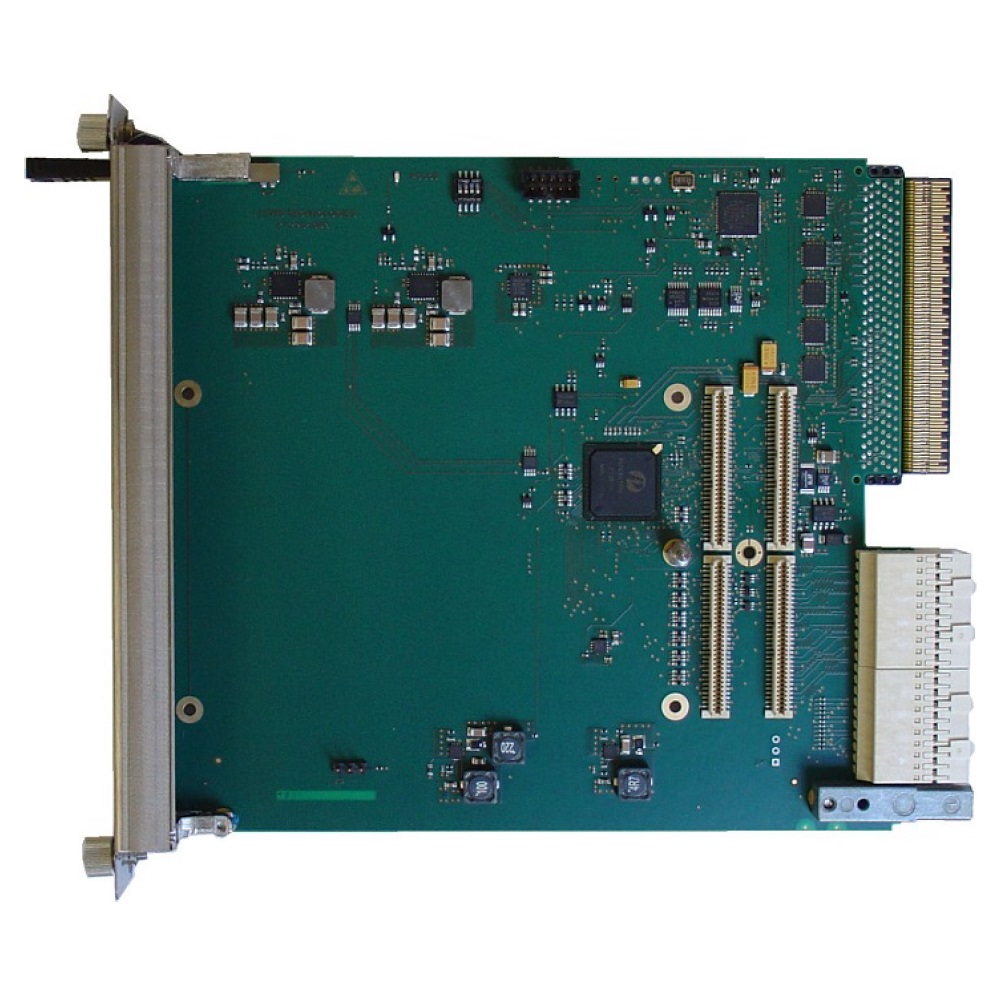 AMC carrier board for 1 PMC module for MTCA.4 Rear-I/O

AMC module with AMC.1 type 1 interface, double mid size or full size form factor

64bit 66/133MHz PMC slot for IEEE 1386.1 and ANSI/VITA 39-2003 (PCI-X für PMCs) compliant modules

P14 rear I/O

IPMI interface

-40°C .. +85°C operating temperature range

5 years warranty
Order Information
AMC carrier for 1 PMC module with MTCA-4 Rear-I/O, mid size
AMC carrier for 1 PMC module with MTCA-4 Rear-I/O, full size
AMC carrier for 1 PMC module with MTCA-4 Rear-I/O, M-LVDS, mid size
AMC carrier for 1 PMC module with MTCA-4 Rear-I/O, M-LVDS, full size
MTCA.4 µRTM for Rear-I/O access to the PMC back I/O lines, double mid-size
MTCA.4 µRTM for Rear-I/O access to the PMC back I/O lines, double full-size
Technical Documentation