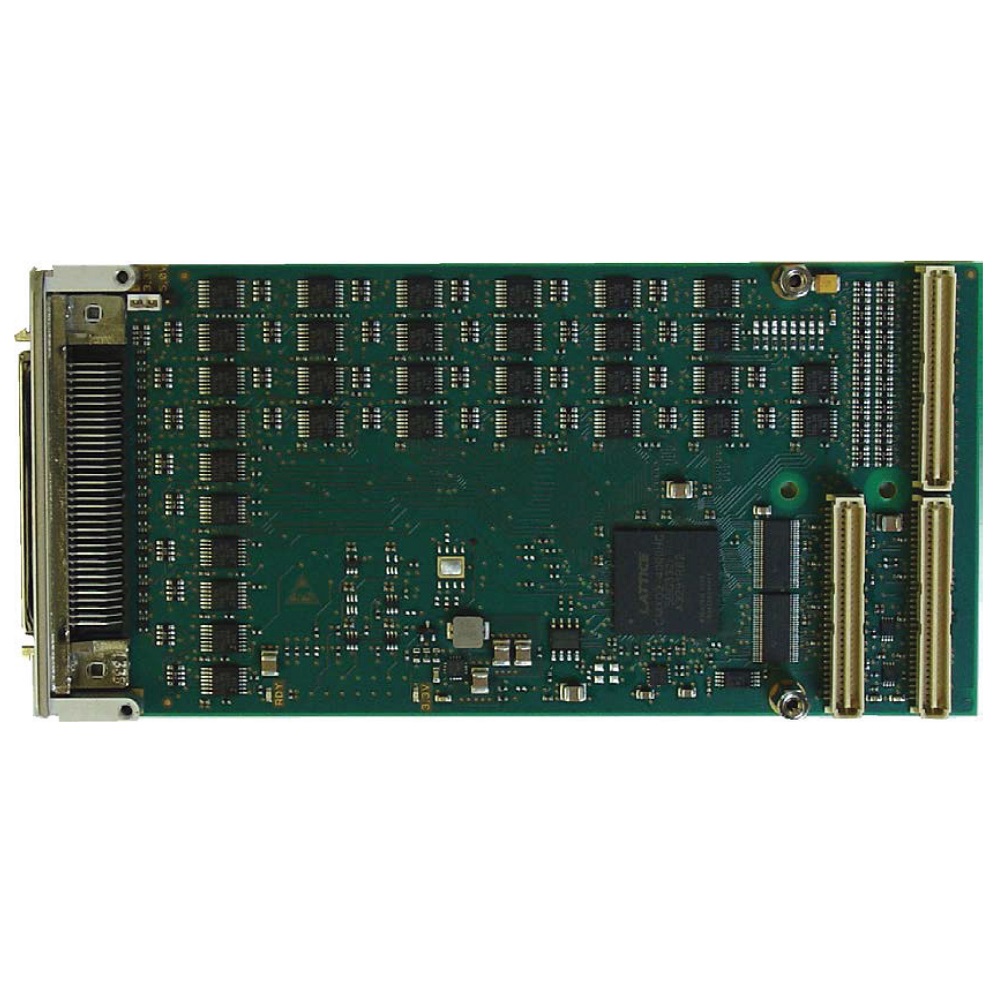 TPMC681 64 port TTL I/O module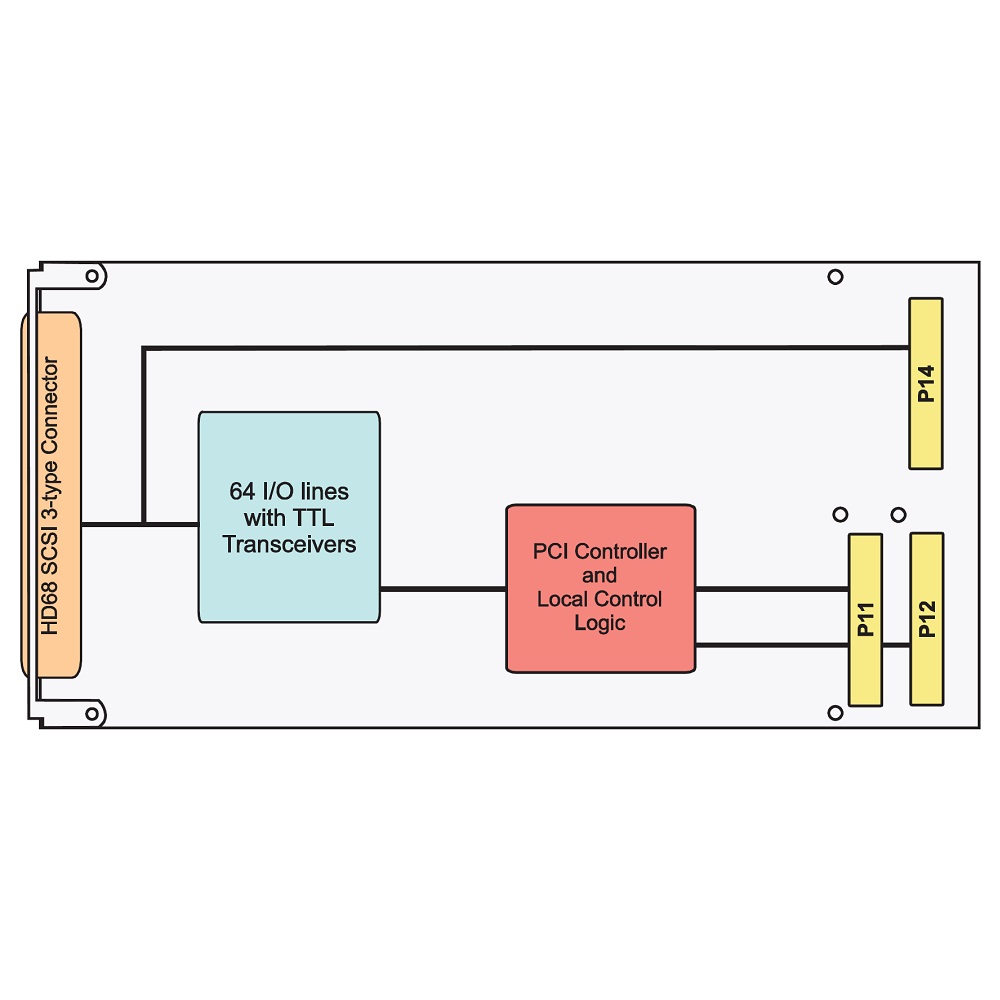 TPMC681 block diagram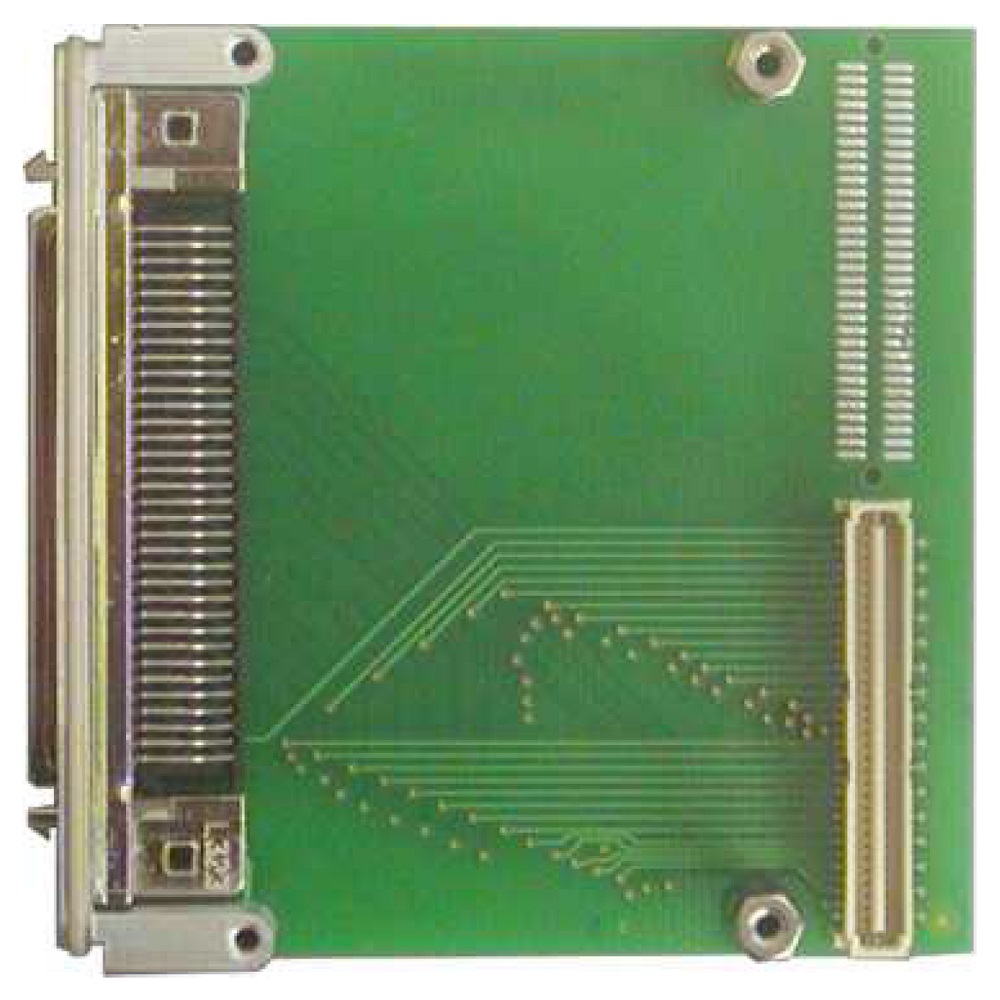 TPIM002-10R PIM I/O module with HD68 SCSI-3 type connector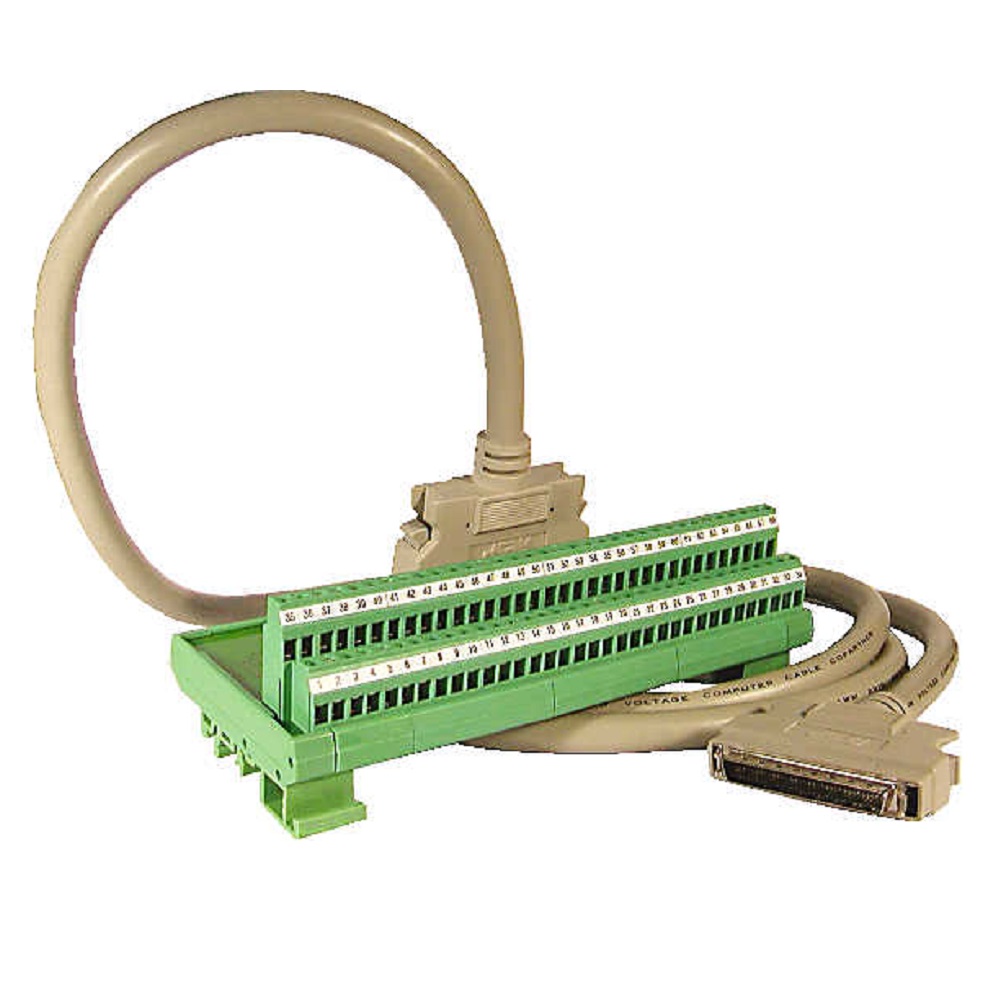 TA304-10 connection kit 1.8m cable with HD-68 connectors and 68 pin Terminal Block with HD-68 Connector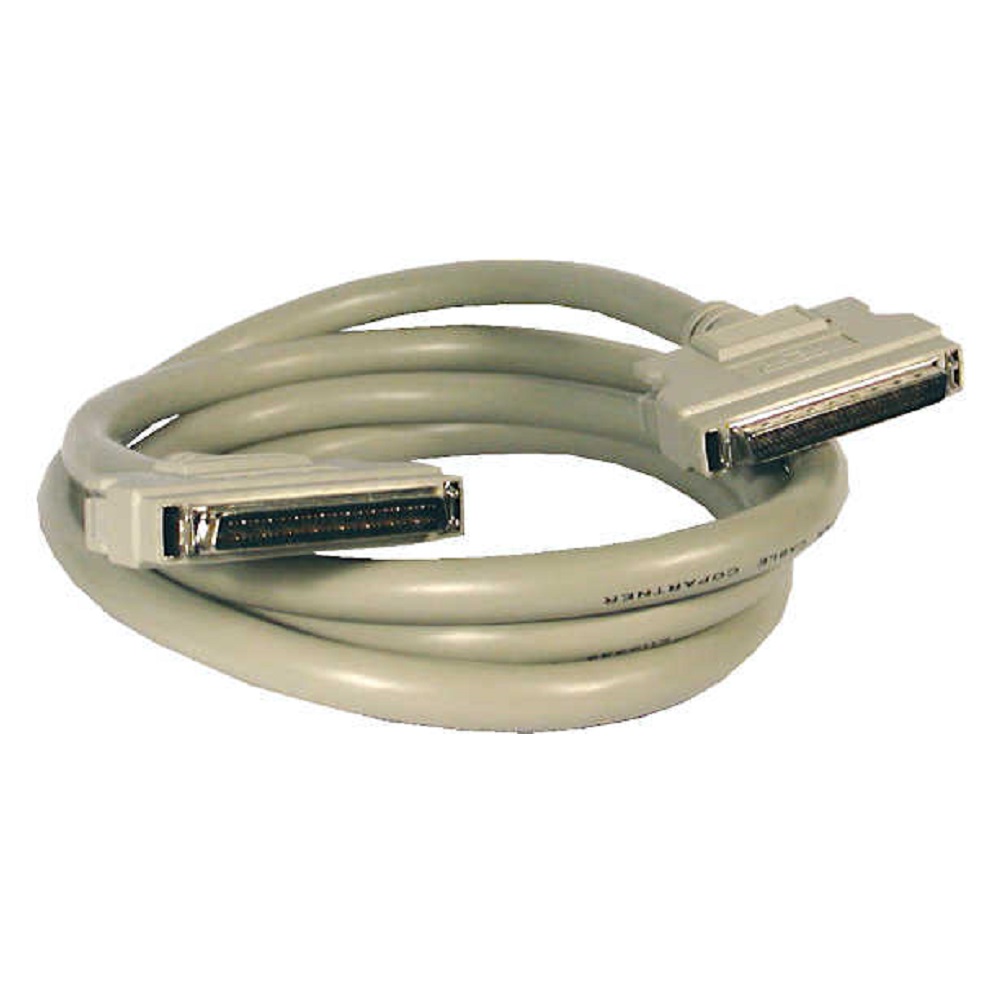 TA104-10 1.8m cable with HD-68 connectors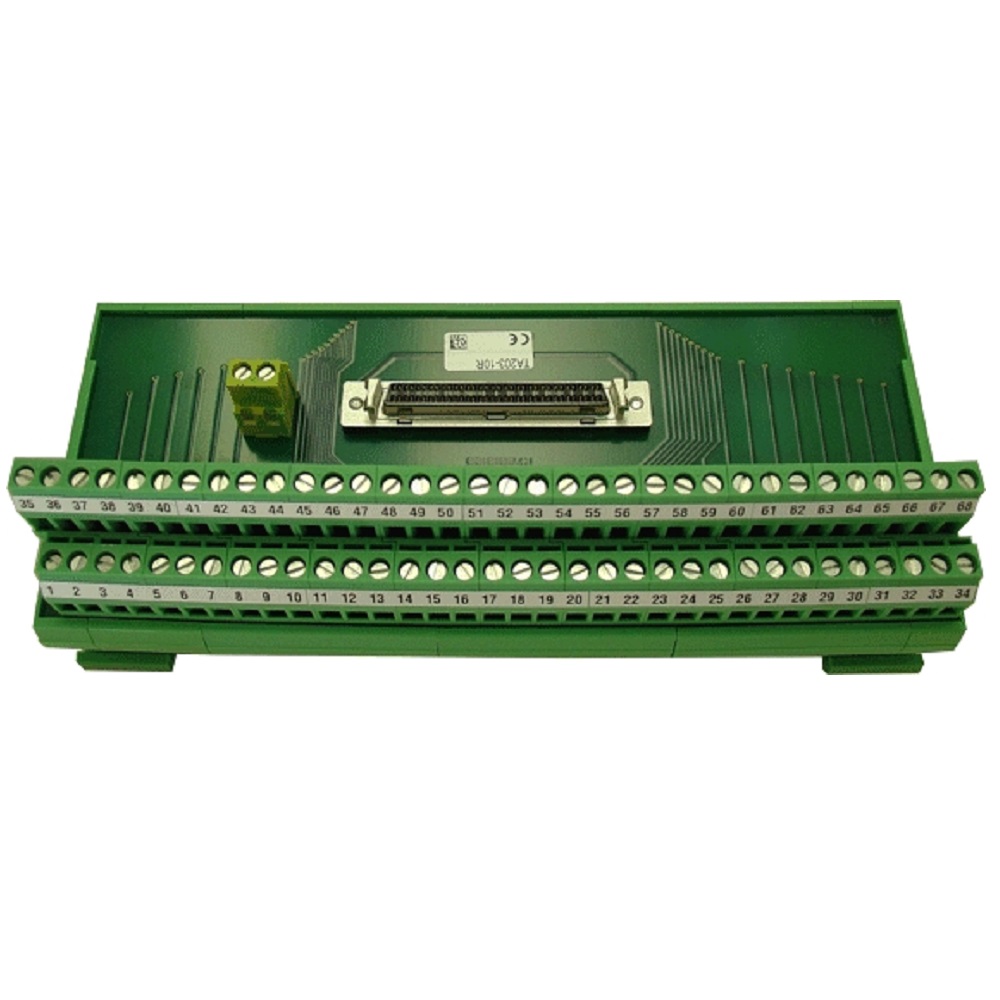 TA203-10 68 pin terminal block with HD-68 connector
TPMC681 64 Digital Inputs/Outputs TTL Bit I/O Module
64 ESD-protected TTL I/Os. Each line is individually programmable as input, output or tri-state. The receivers are always enabled, which allows determining the state of each I/O line at any time. This can be used as read back function for lines configured as outputs. Each TTL I/O line has a pull-up resistor. The pull-up voltage is selectable to be either +3.3V or +5V.

Each input of the TPMC681 PMC module can generate an interrupt. Signal edge handling is programmable to interrupt on rising and/or falling edge of an input signal. Interrupts can be enabled and disabled for each bit. For interrupt source detection the status of each bit can be read from interrupt status registers.

A wide range of drivers is available: Linux, Integrity, QNX, VxWorks and Windows. All drivers - except the Windows drivers - are supplied as C source code.
ORDER NOW
Technical Description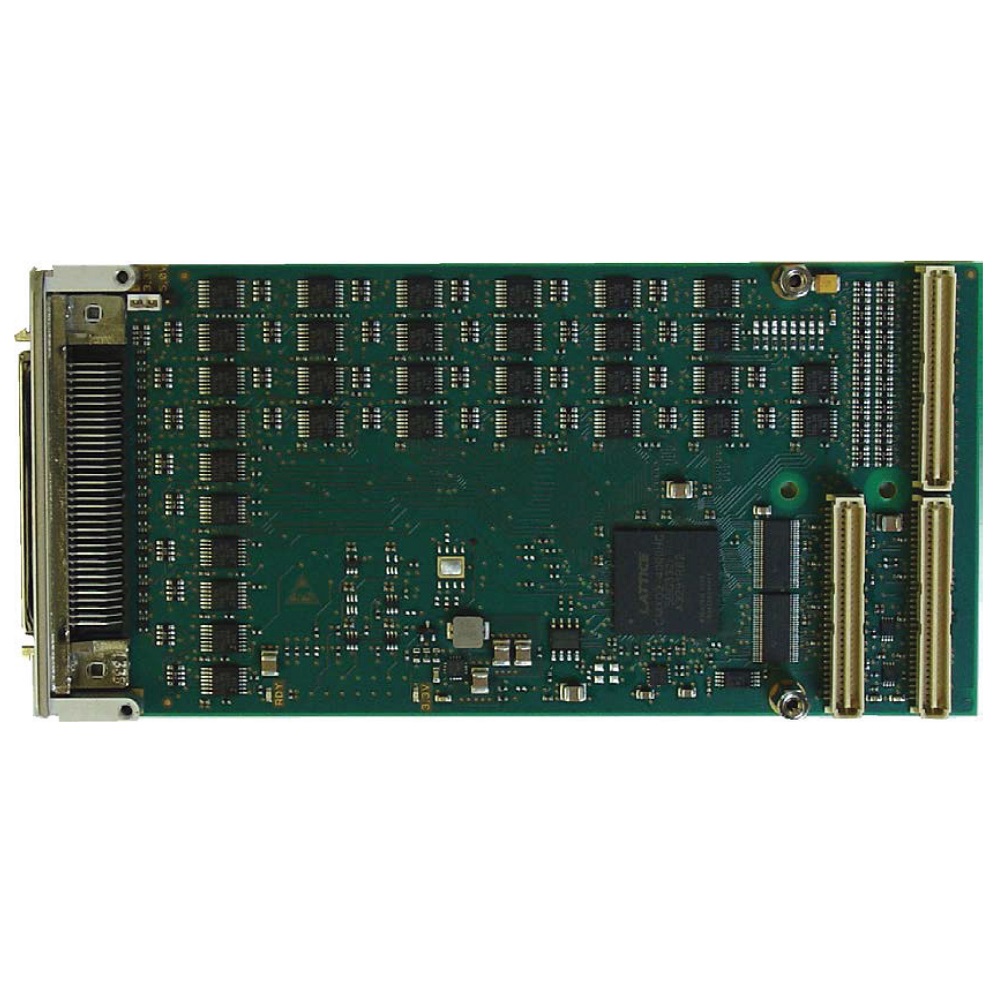 PMC module, 32 bit/33MHz PCI interface, IEEE P1386.1 compliant, PCI 2.1 compliant, 3.3V and 5V Vio
64 TTL I/Os, direction individually programmable per line, read back function
+/-24 mA output current
All inputs support interrupt, interrupts on rising and/or falling edge possible, each bit may be enabled or disabled, status register for identification of interrupt status
Front panel or P14 I/O
-40°C .. +85°C operating temperature range
Integrity, Windows, Linux, QNX, and VxWorks drivers available
5 years warranty
Order Information
64 bit TTL I/O PMC module
1.8m cable with HD-68 connectors
68 pin terminal block with HD-68 connector
Connection kit 1.8m cable with HD-68 connectors and 68 pin terminal block
PIM module with 68 pin SCSI-2 type connector
Technical Documentation