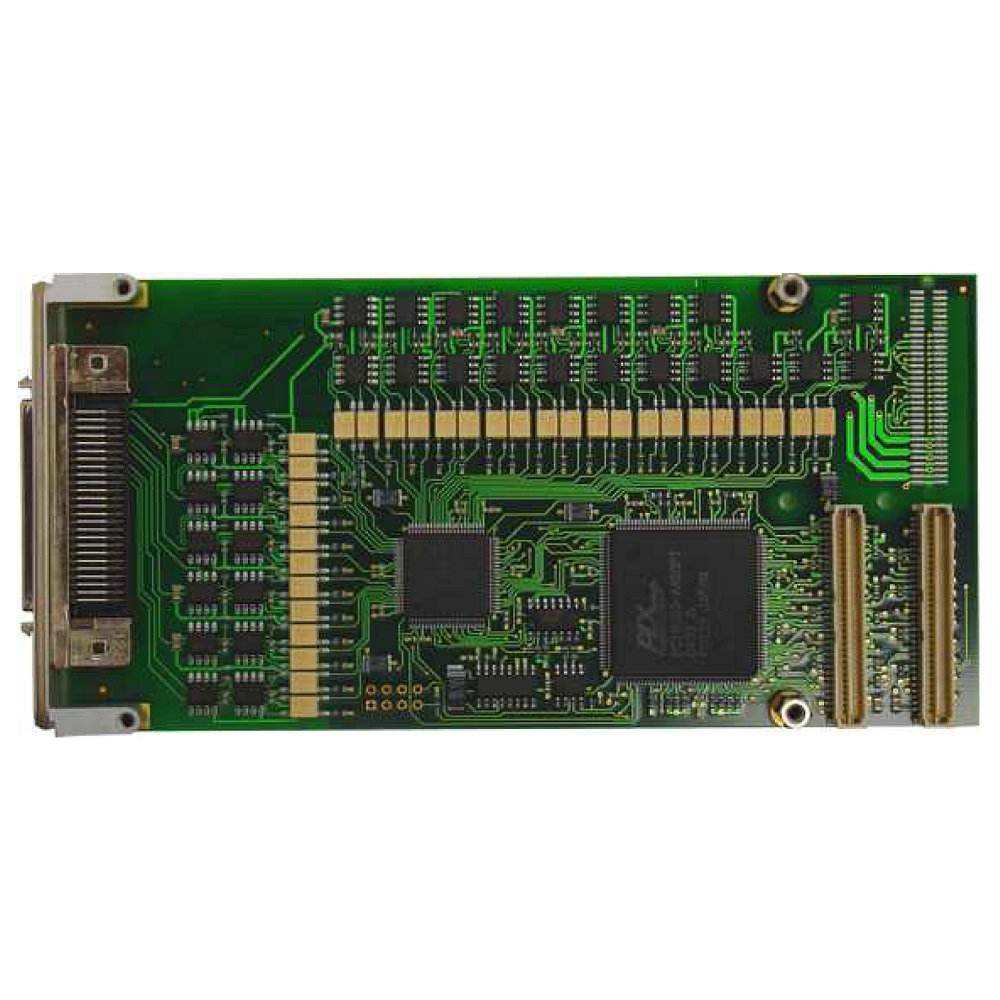 TPMC700 16/32 digital 24V outputs with galvanic insulation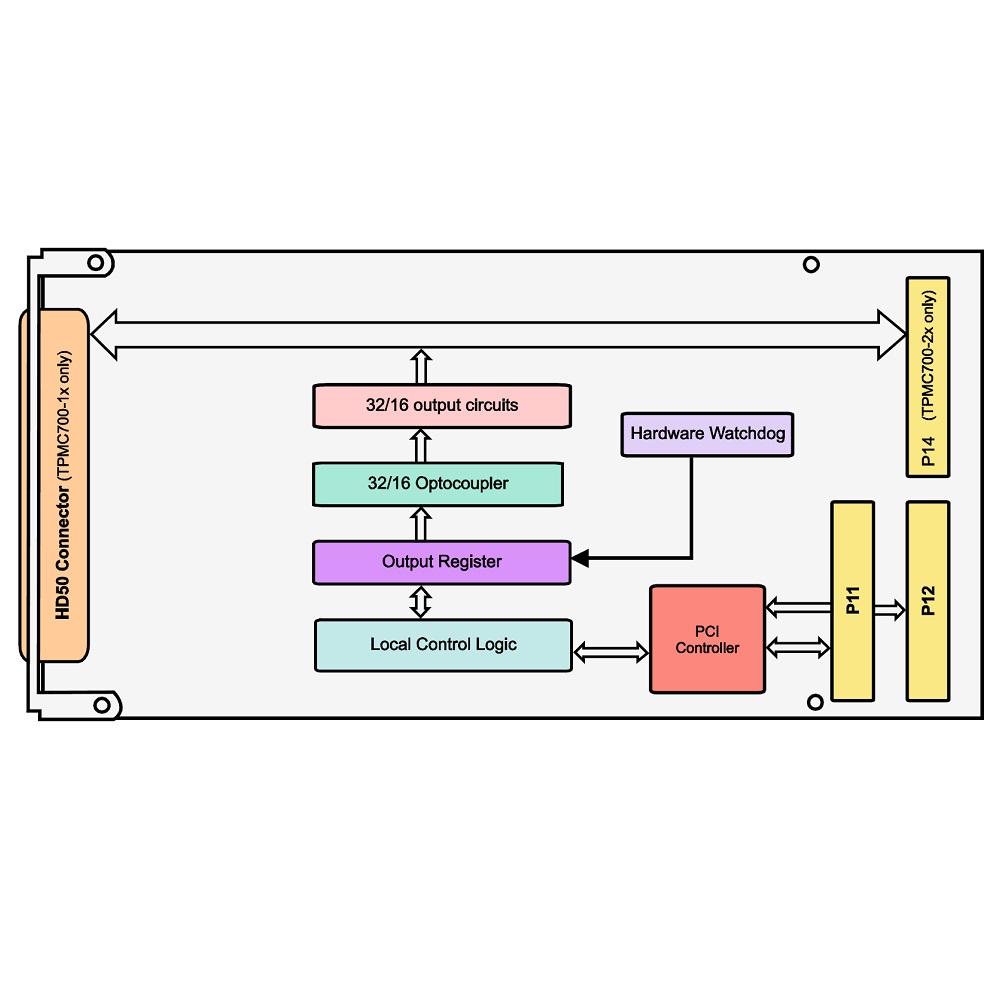 TPMC700 block diagram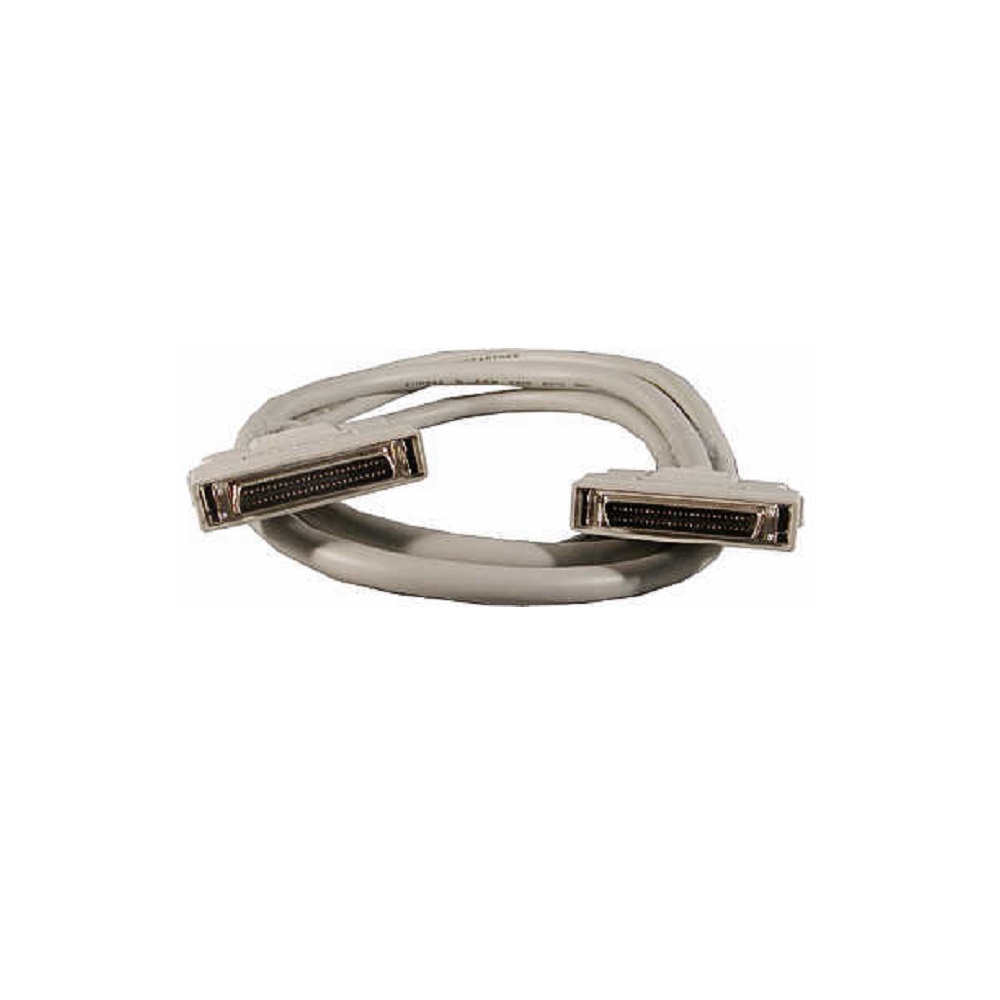 TA101-10 1.8m cable with HD-50 connectors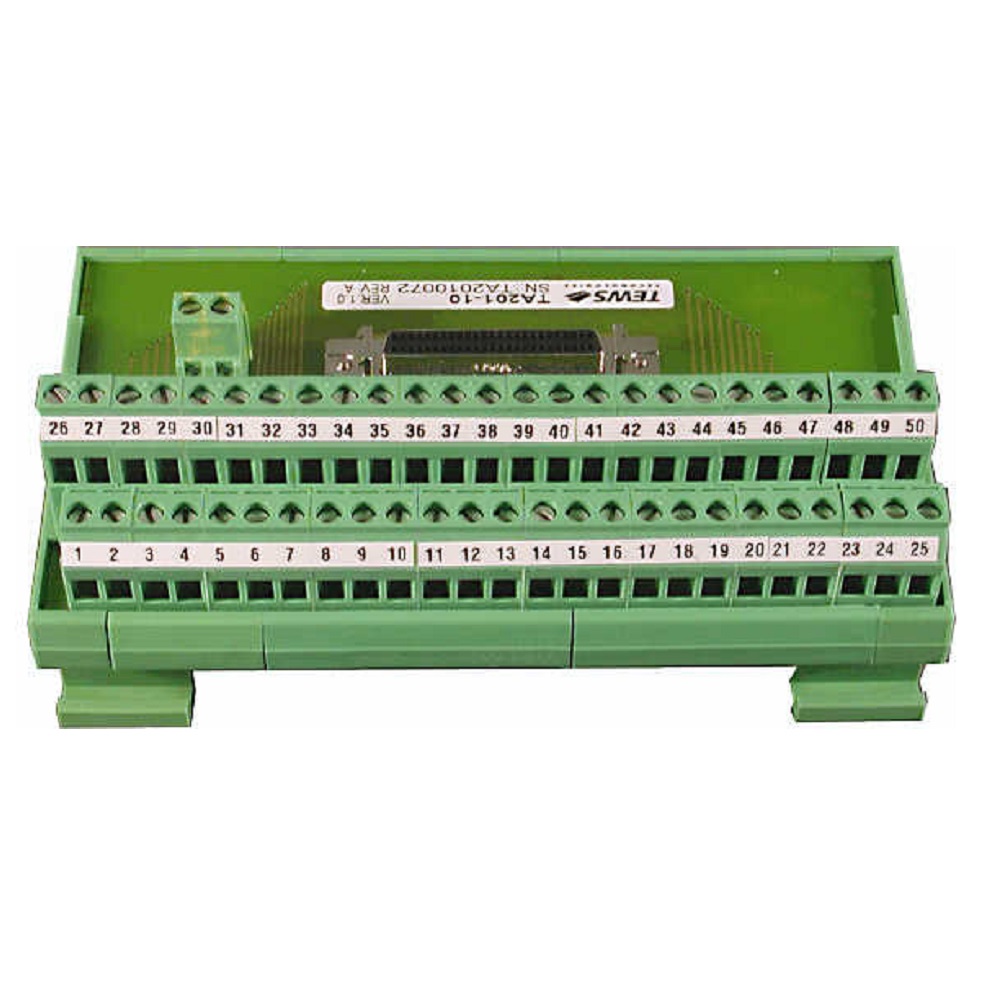 TA201-10 50 pin terminal block with HD-50 connector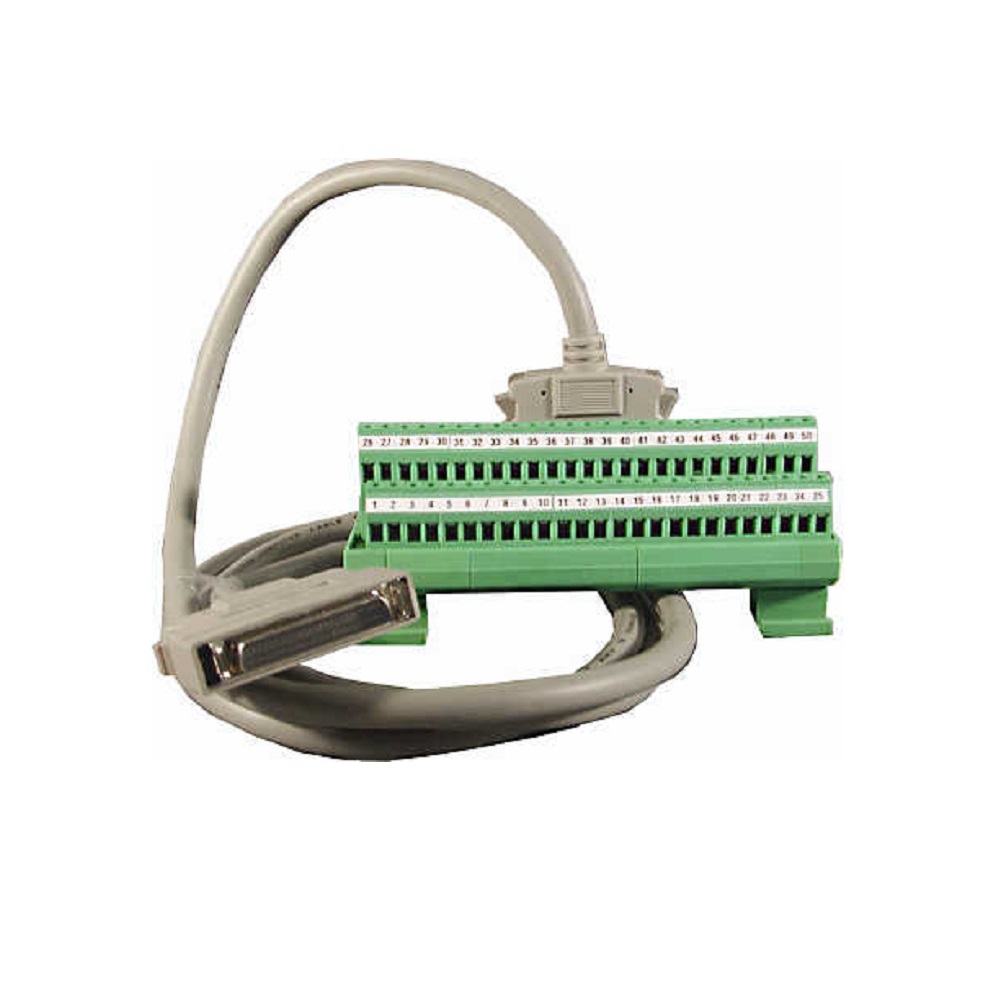 TA301-10 connection kit 1.8m cable with HD-50 connectors and 50 pin terminal block with HD-50 connector
TPMC700 16/32 Port Insulated 24V Output Module
32 (16) digital outputs with galvanic insulation via optocouplers. All outputs resist short-circuits and are protected against thermal overload. The output drivers are capable of driving 0.5A continuous per channel as high side switch. A hardware watchdog clears all outputs in case of trigger failure.

The TPMC700 PMC modules are available with front panel I/O (TPMC700-1x) or P14 I/O (TPM700-2x).

Drivers are available for Linux, Integrity, QNX, VxWorks, and Windows.
ORDER NOW
Technical Description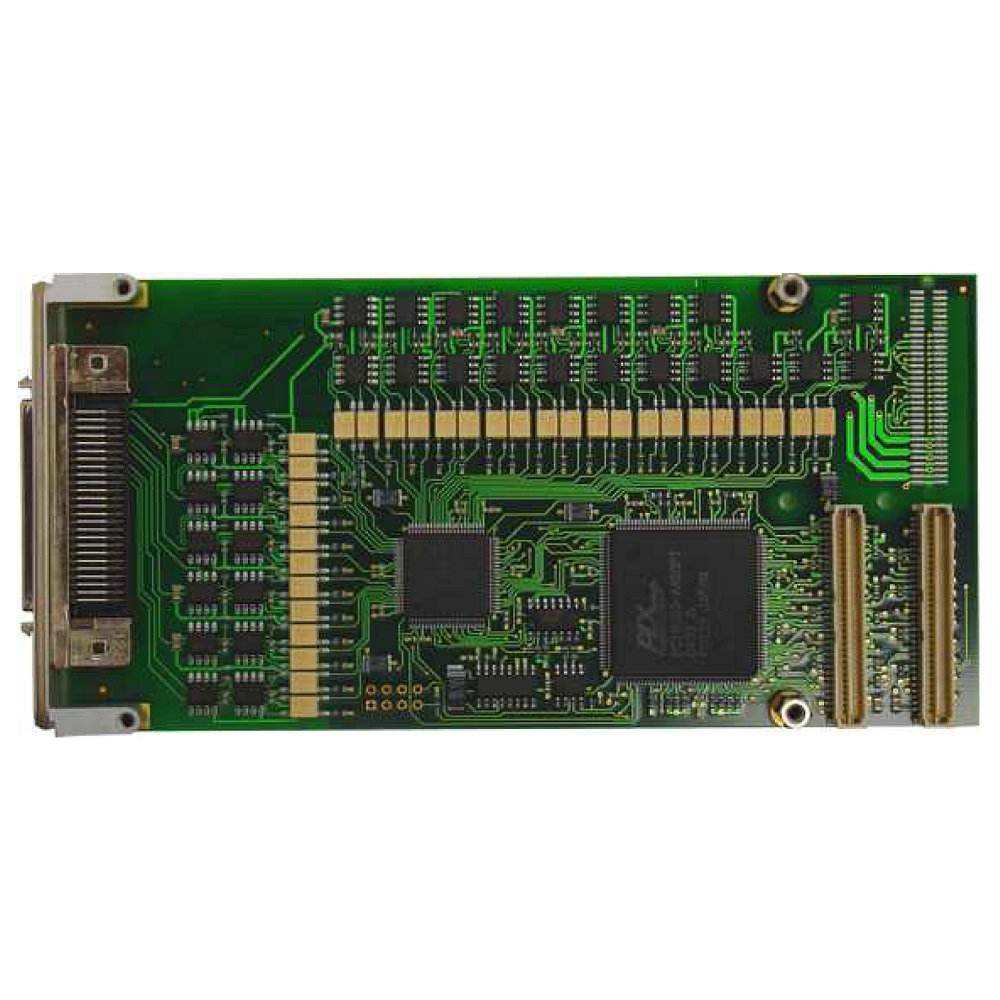 PMC module, 32bit/33MHz PCI interface, IEEE P1386.1 compliant, PCI 2.1 compliant
16 or 32 outputs, max. 48V, 0.5A
Outputs in groups of 4 channels insulated
Protected against thermal overload and short circuit
Watchdog timer resets all channels in case of trigger failure
Front panel or P14 I/O
-25°C .. +85°C operating temperature range
5 years warranty
Order Information
32 24V outputs, optically insulated, front panel I/O
16 24V outputs, optically insulated, front panel I/O
32 24V outputs, optically insulated, P14 I/O
16 24V outputs, optically insulated, P14 I/O
1.8m cable with HD-50 connectors
50 pin terminal block with HD-50 connector
Connection kit 1.8m cable with HD-50 connectors and 50 pin terminal block with HD-50 connector
Technical Documentation