IC-GRA-XMCd GPGPU with AMD Radeon Graphic and 1.2 TFLOPS Floating Point Performance
High performance graphic controller based on the AMD Radeon E9171 GPU/GPGPU. The graphic controller combined 1.2 TLFOPs floating point performance and a large temperature range with a long term availability. The Radeon E9171 chipset is full compatible to OpenCL 2.0, OpenGL 4.5 and DirectX 12. 4 GB GDDR5 RAM enables a resolution of up to 5120 x 2880 pixel at 60 Hz. In addition, its dedicated Unified Video Decoder (UVD) and 4K HEVC/H.265 Video Encoding acceleration enables High Definition decode of H.264, VC-1, MPEG4, MPEG2 and MVC compressed video streams.

Interface Concept's IC-GRA-XMCd has up to 5 HDMI or DisplayPort interfaces. 3 display outputs are available as single / dual-link DVI, HDMI 2.0b and DisplayPort 1.4.

The module is available in two configurations: An XMC1.0 VITA 42 compliant board, with x8-lane PCI Express Gen2 interfaces offering a backward compatible with the former Interface Concept Graphic XMC modules (optional) and an XMC2.0 VITA 61 compliant board offering a x8-lane PCI Express Gen3 interface bus to the host.

The IC-GRA-XMCd series comes in five different environment classes from standard (0°C to 55°C), extended temperature (-20°C to +65°C), (-40°C to +75°C), rugged convection-cooled (-40°C to +71°C) up to conduction-cooled (-40°C to +85°C).

ORDER NOW
Technical Description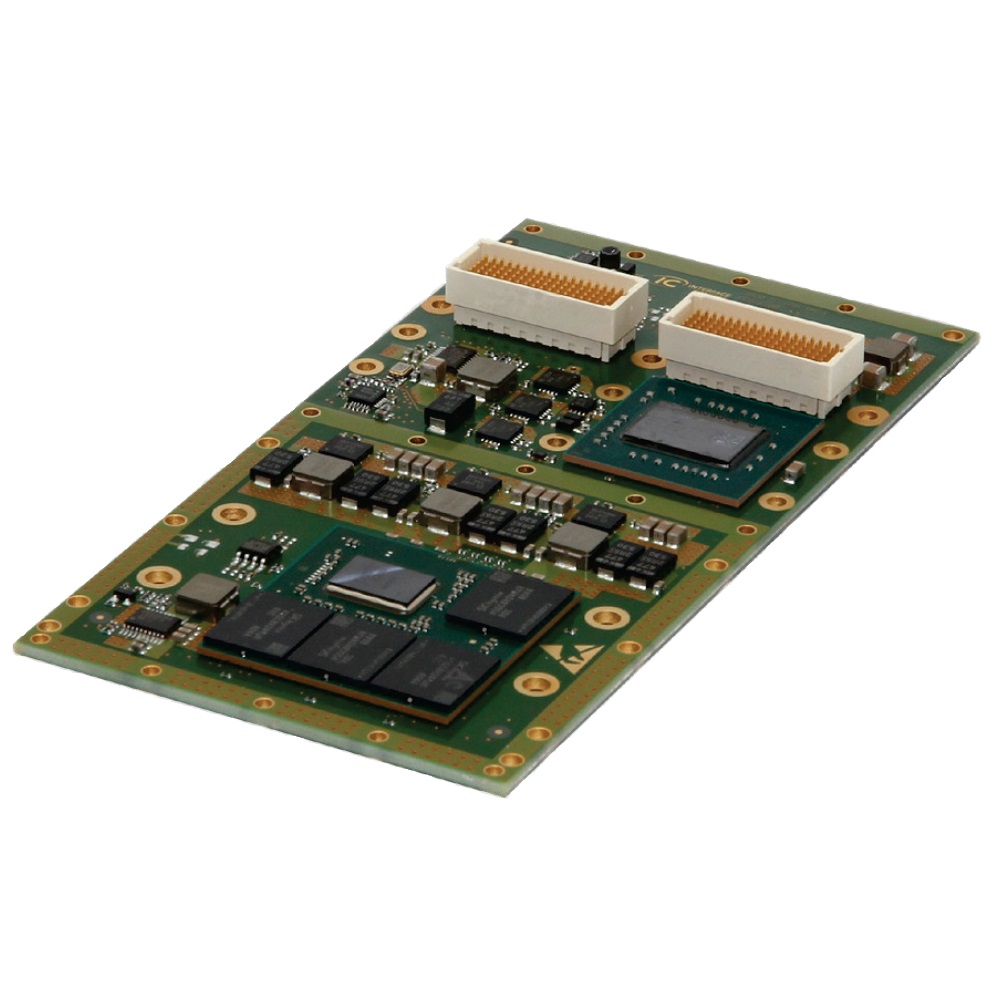 XMC module, 32 bit/66MHz PCI interface, XMC 1.0 (VITA42) or XMC 2.0 (VITA61) compliant

AMD Radeon E9171 GPU with DirectX 12, Open GL 4.5 and OpenCL 2.0 support

4 GB 1 GHz 128 bit GDDR5 SDRAM

1.2 TFLOPs floating point performance

3 HDMI or DisplayPort outputs via P15

Resolution up to 5120 x 2880 at 60Hz

Opt. 2 ARINC 818 or 3G-SDI video interfaces

PCIe x8 Gen2/Gen3 lanes on P16

Max. 40W TDP power consumption

-40°C .. +85°C operating temperature range

2 years warranty
Order Information
Technical Documentation