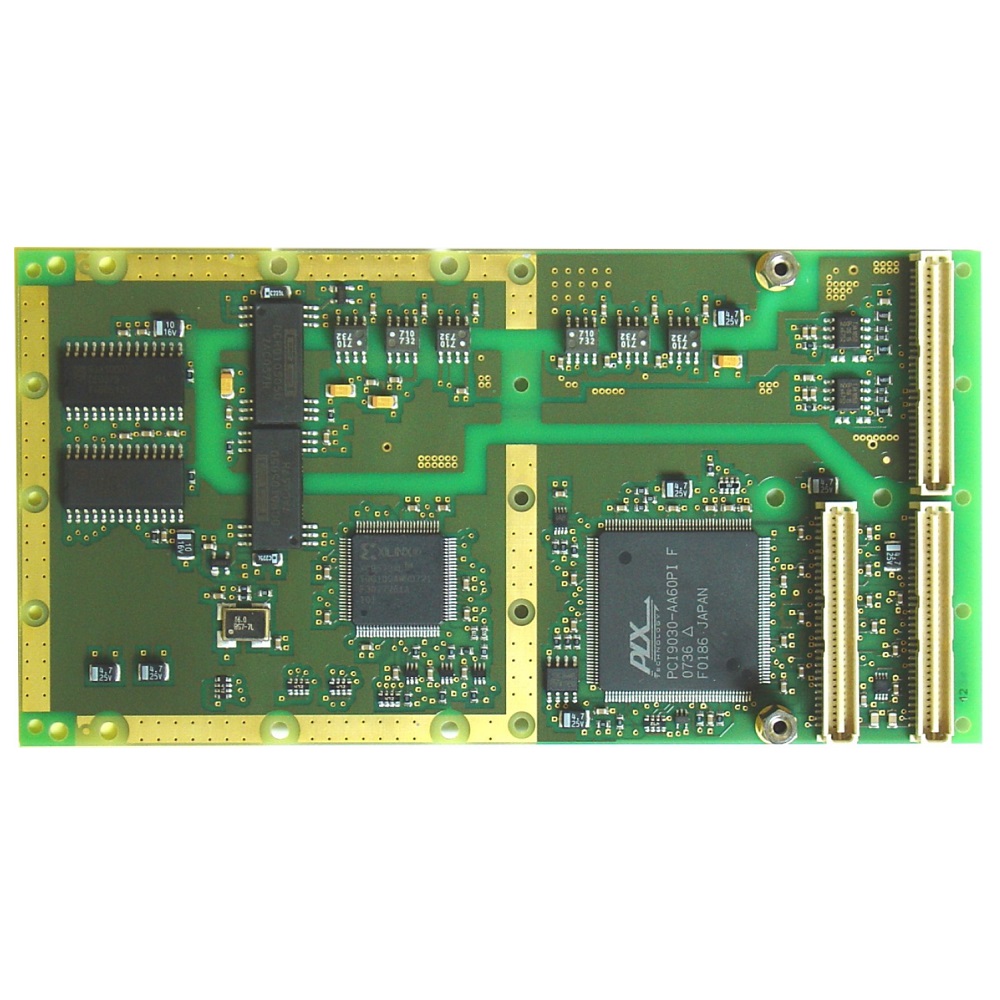 TPMC310 2 Port Conduction Cooled CAN Bus Controller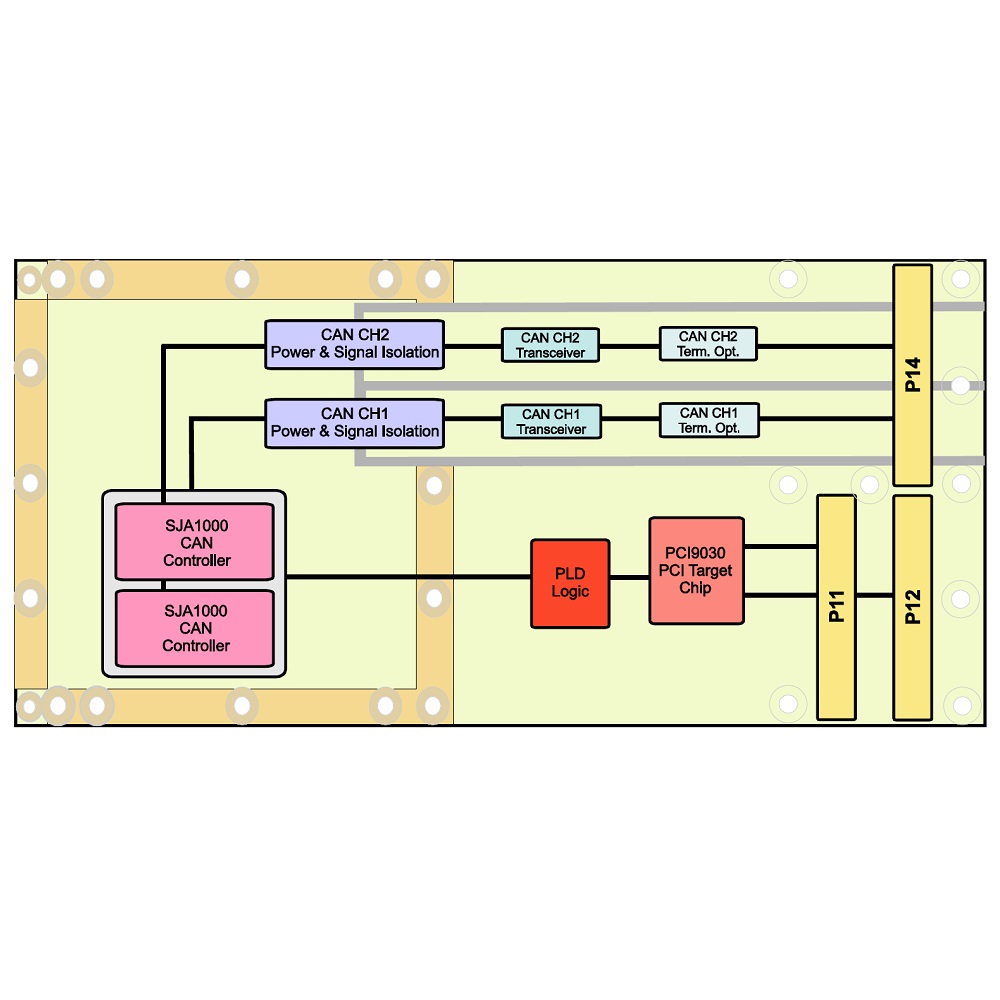 TPMC310 Block Diagram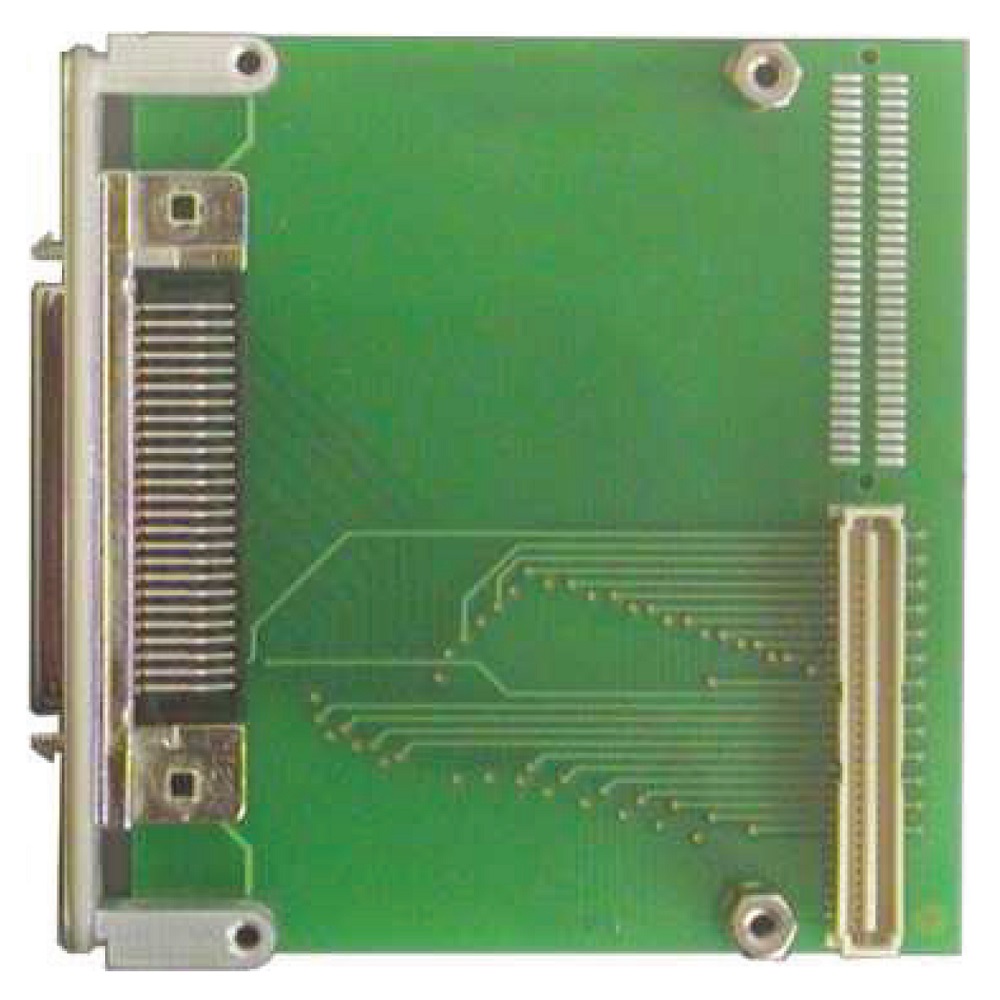 TPIM001-10 PIM I/O Module with HD50 Socket
TPMC310 Dual Conduction Cooled CAN Bus Controller
Conduction cooled PMC module providing two channels of CAN bus High-Speed interface.

A PLX PCI9030 chip is used as PCI interface. Two Philips SJA1000 CAN controller (CAN specification 2.0B supported) are used for the two CAN bus channels. The CAN bus I/O interface provides two independent channels isolated from each other. CAN High-Speed transceivers are used for the CAN bus I/O interface. Solder pads provide an onboard termination option for each CAN bus channel allowing to configure onboard termination or pass-through mode. The interfaces are available on P14.

A wide range of drivers is available for TEWS's TPMC310: Linux, Integrity, QNX, VxWorks and Windows. All drivers - except the Windows drivers - are supplied as C source code.
ORDER NOW
Technical Description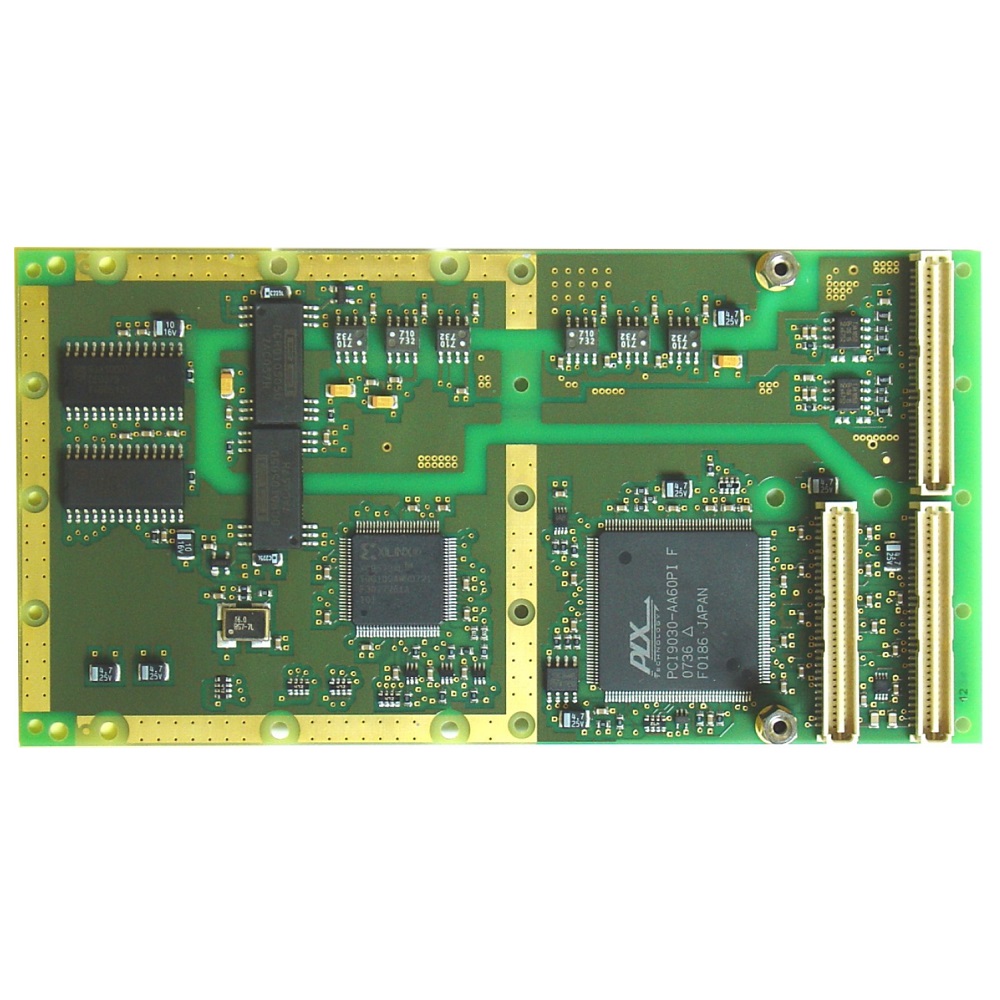 PMC module, 32-bit/33MHz PCI interface, IEEE P1386.1 and PCI 2.1 compliant, PCI9030 PCI bridge

Two CAN bus interfaces, compliant to CAN specification 2.0B

Philips SJA1000 controller, TJA1050 transceiver

Channels optically isolated from each other

Two on-board DC/DC converters

P14 I/O

Linux, Integrity, QNX, VxWorks and Windows drivers are available

Conduction cooled with gaps for stiffner bars

-40°C .. 85°C operating temperature range

5 years warranty
Order Information
Conduction cooled 2 channel CAN controller
PIM I/O module with HD-50 connector
Technical Documentation