TPMC375 8 channel RS-232/422/485 serial interface with conduction cooling
TPMC376 4 channel RS-232/422/485 serial interface with conduction cooling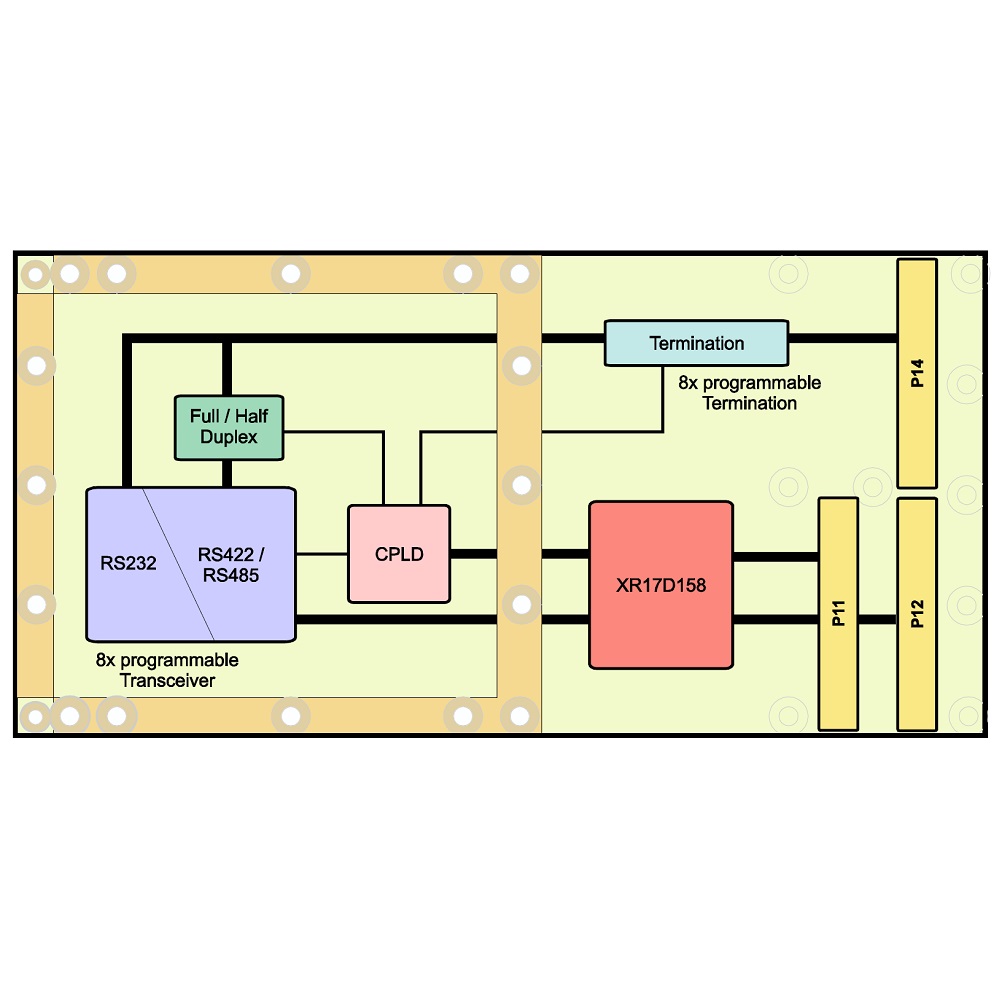 TPMC375 block diagram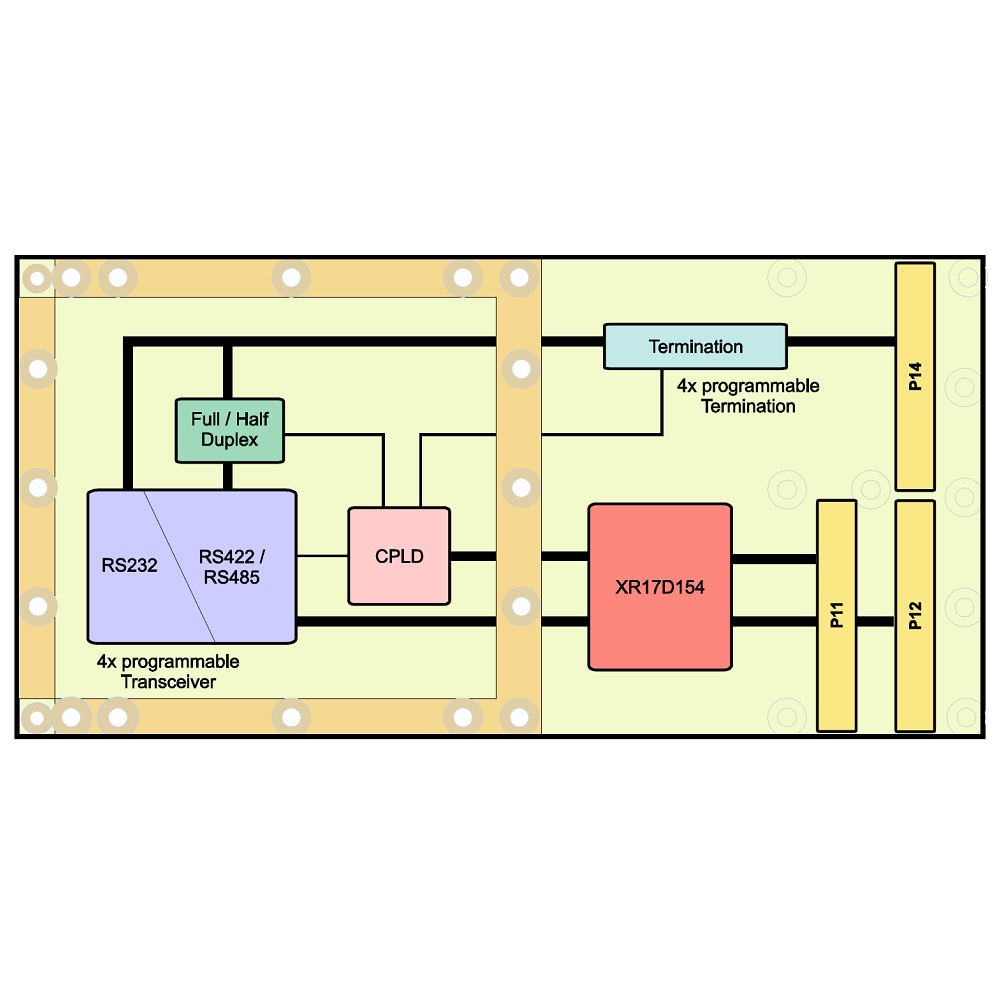 TPMC376 block diagram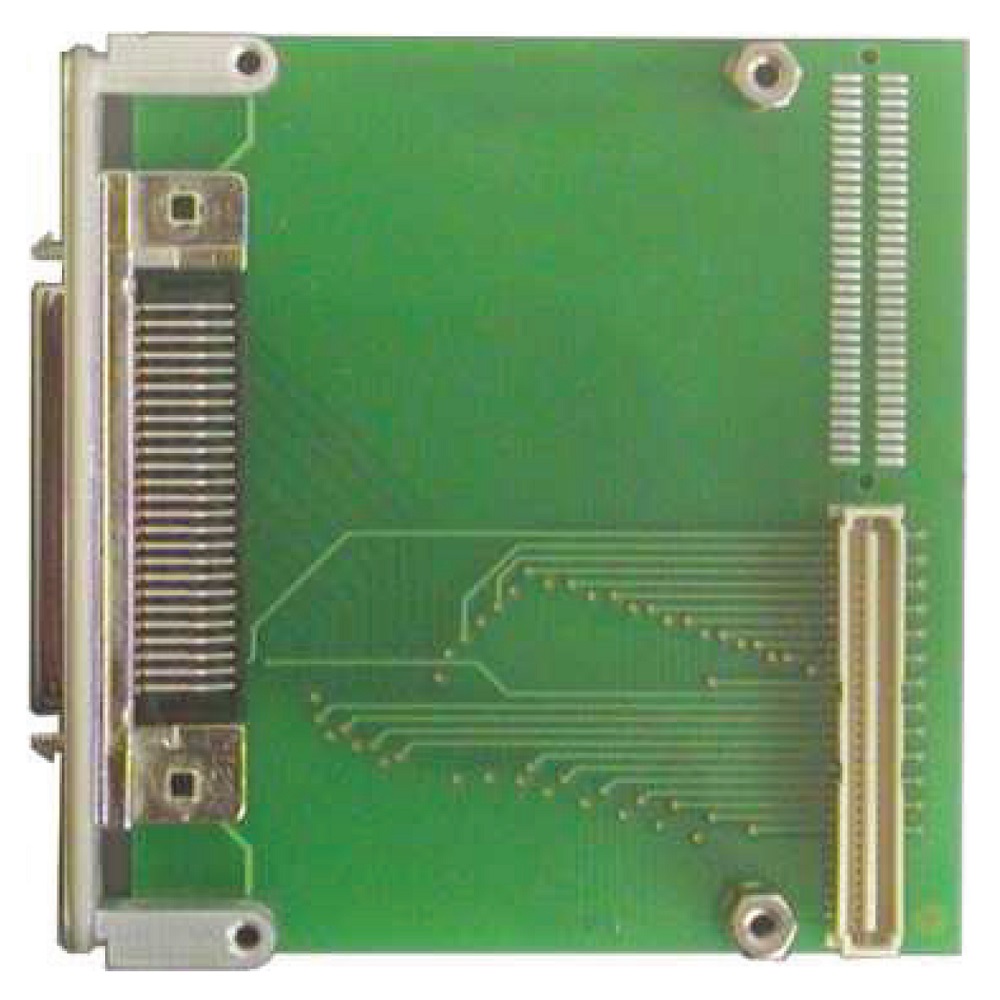 TPIM001-10 PIM I/O module with HD50 connector
TPMC375, TPMC376 Conduction Cooled PMC Module with 4 or 8 Port Serial RS232/422/485 Controller with Programmable Interfaces
4 or 8 channel high performance serial controllers with individually programmable RS232, RS422, and RS485 interfaces. The conduction cooled PMC modules are designed for the use on carrier boards with stiffener bars and have an operating temperature range of -40°C to +85°C.

RS232 channels support RxD, TxD, RTS, and CTS, and RS422 channels support RxD+/- and TxD+/-. RS485 channels can operate in 4-wire full duplex or 2-wire half duplex mode. The modules have P14 I/O.

Each channel has 64 byte transmit and receive FIFOs. The FIFO trigger thresholds, and the baud rates are individually programmable: up to 921.6 kbps for RS232 channels, and 5.5296 Mbps for RS422/485 channels. All channels generate interrupts on PCI interrupt INTA. For fast interrupt source detection the UART provides a special global interrupt source register. All channels use transceivers with 15 KV ESD protection.

A wide range of drivers for the TPMC375 and TPMC376 is available: Linux, Integrity, QNX, VxWorks and Windows. All drivers - except the Windows drivers - are supplied as C source code.

The modules are also available as TPMC465/466 with convection cooling.
ORDER NOW
Technical Description
PMC module without front panel, 32-bit/33MHz PCI interface, IEEE P1386.1 compliant, PCI 2.3 compliant, 3.3/5V Vio

Conduction-cooling, stiffener bars supported

TPMC375: 8 RS232/422/485 ports
TPMC376: 4 RS232/422/485 ports

RS232 signals: TxD, RxD, RTS, and CTS

RS422 signals: TxD+/- and RxD+/-, programmable termination

RS485 signals: 4-wire TxD+/- and RxD+/-, or 2-wire Dx+/-, programmable termination

I/O lines in high impedance state after power-up

P14 I/O

Exar XR17D154 or XR17D158 controller

64 byte receive and 64 byte transmit FIFOs per channel

Transfer rates up to 5,5296 Mbit/s via RS-422/485 and 921.6 Kbit/s via EIA-232

15 KV ESD protection

-40°C .. +85°C operating temperature range

Linux, Integrity, QNX, VxWorks, and Windows drivers available

5 years warranty
Order Information
8 port serial RS232/422/485 interface PMC module, conduction cooled
4 port serial RS232/422/485 interface PMC module, conduction cooled
PIM I/O module with HD-50 connector
Technical Documentation