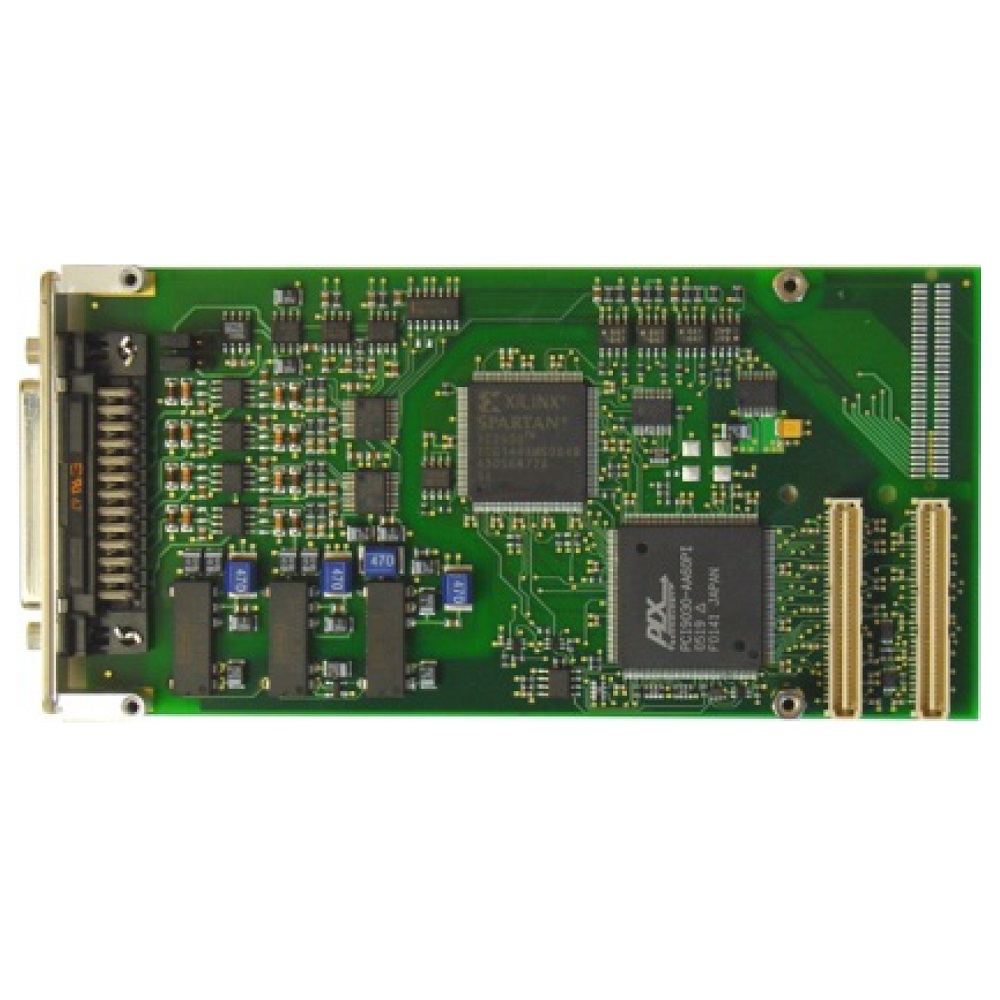 TPMC550 4/8 channel insulated 12 bit DA converter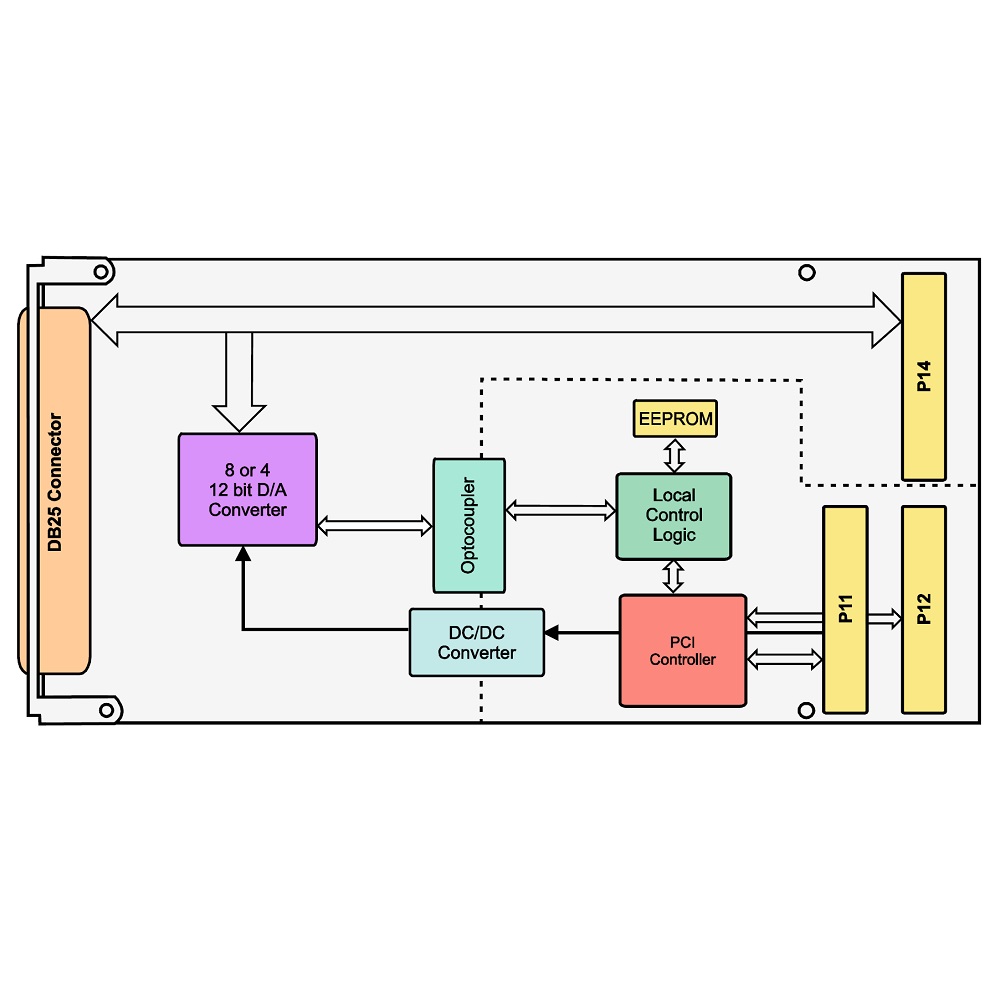 TPMC550 block diagram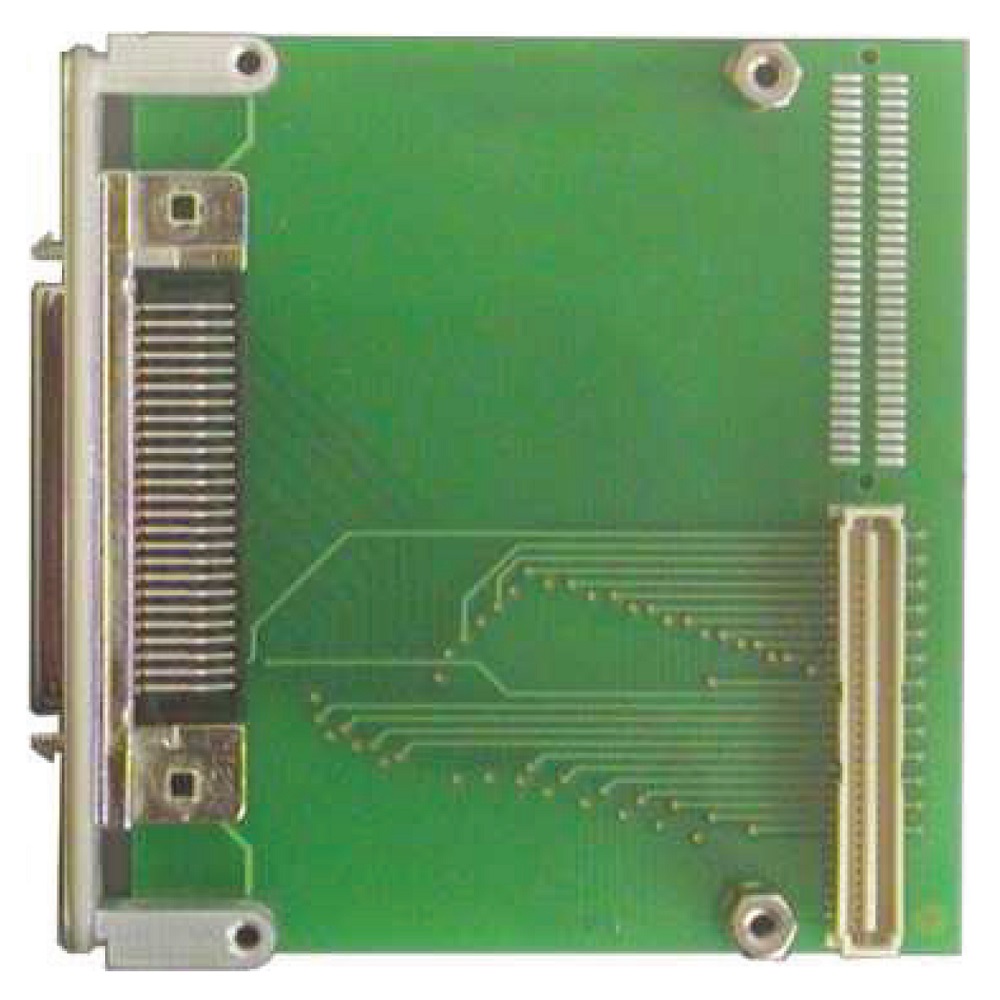 TPIM001-10 PIM I/O module with HD50 SCSI-2 type connector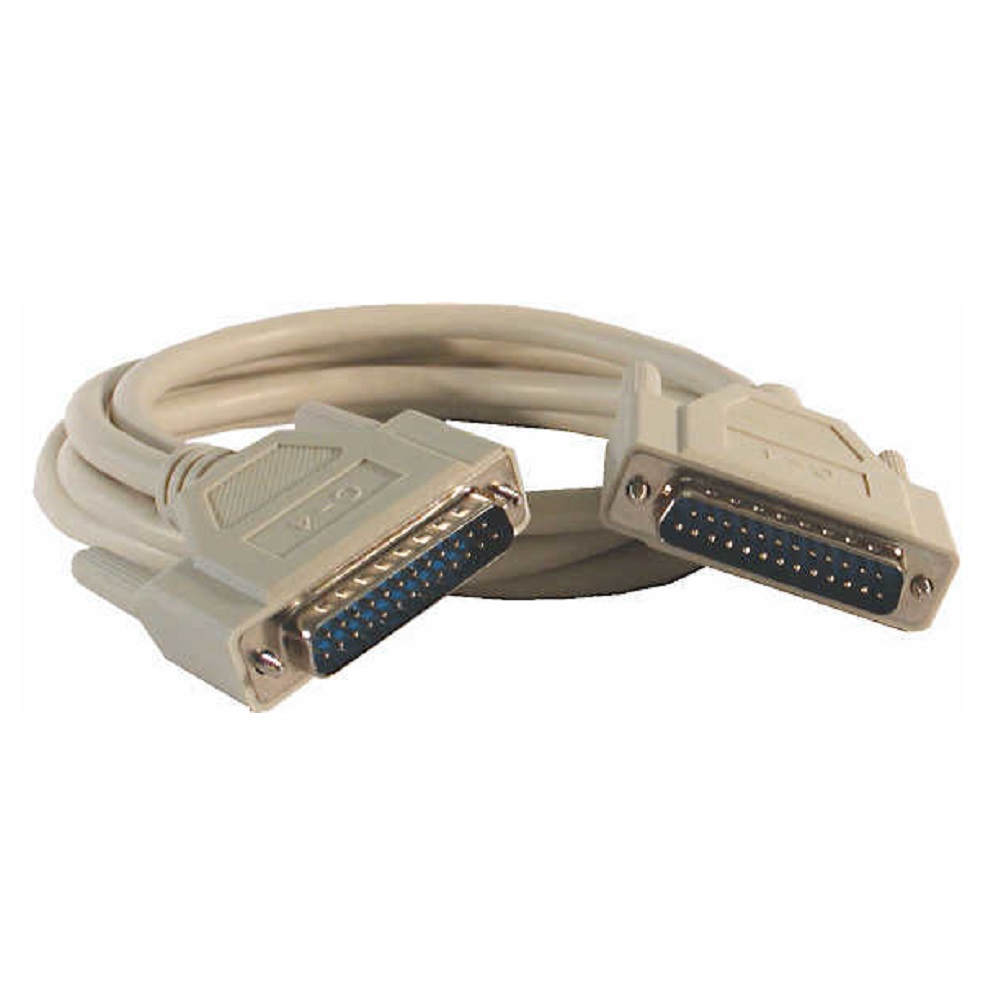 TA103-10 1.8m cable with DB-25 connectors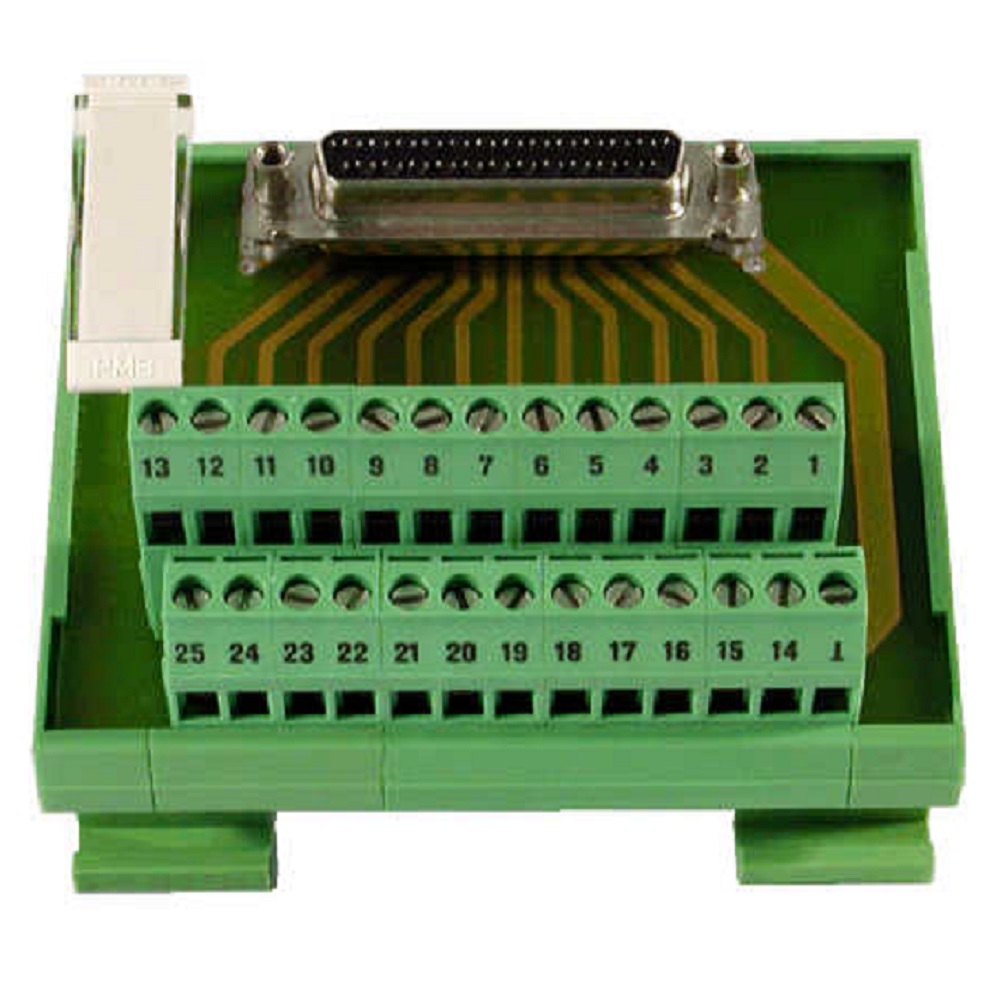 TA202-10 25 pole terminal block with DB-25 connector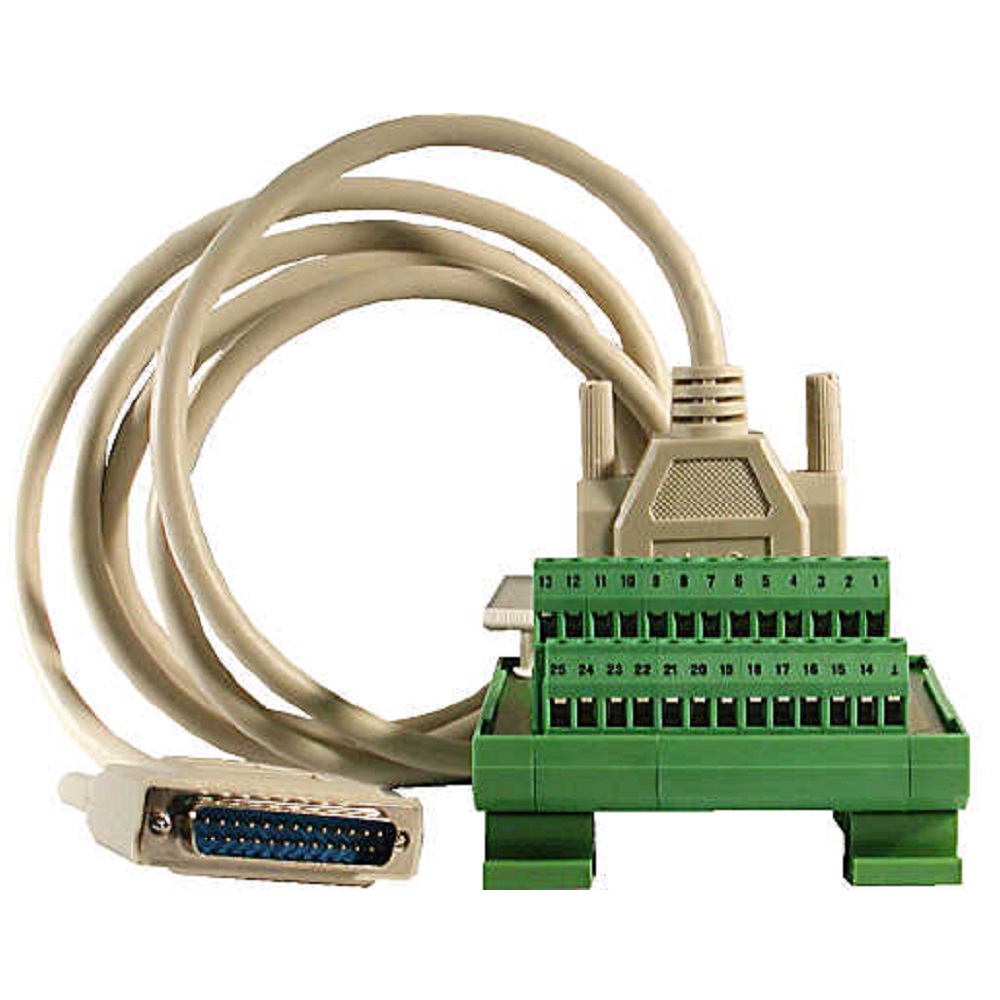 TA303-10 connection kit, 1.8m cable with DB-25 connectors and 25 pole terminal block
TPMC550 4/8 Channel Insulated 12 Bit DA Converter
8 channels of insulated 12 bit analogue outputs. The TPMC550-11A is the four channel version.

The settling time to 0.012% is 10 µs maximum. The TEWS TPMC550 PMC module supports immediate and simultaneous output load. A sequencer allows periodically update of enabled channels. The sequence timer is programmable from 100 µs to 6.5 s. The output voltage range is +/-10V or 0-10V selectable by jumper. An on-board DC/DC converter powers the isolated DAC and output buffer. Each TPMC550 module is factory calibrated. The calibration data is stored in the Identification-PROM.

A wide range of drivers is available: Linux, Integrity, QNX, VxWorks and Windows. All drivers - except the Windows drivers - are supplied as C source code.
ORDER NOW
Technical Description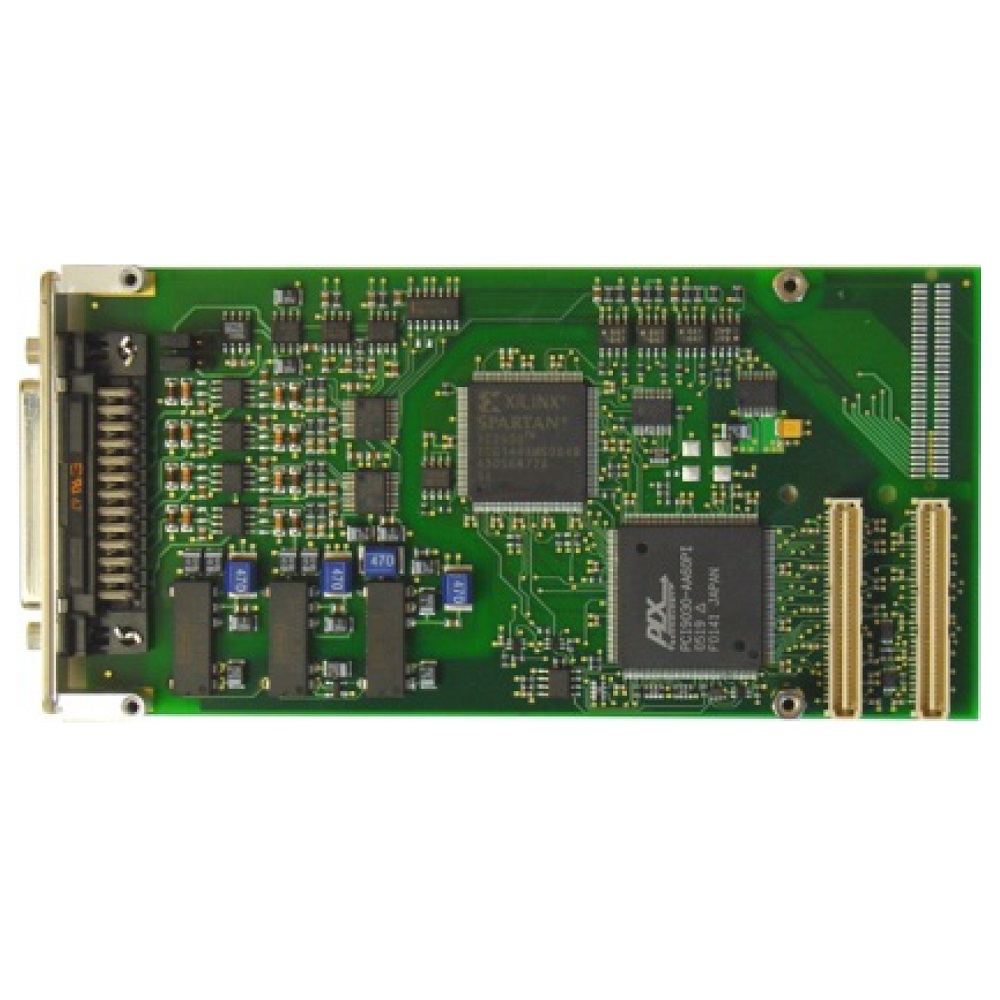 PMC module, 32 bit/33MHz PCI interface, IEEE P1386.1 compliant, PCI 2.1 compliant
4 or 8 channel 12 bit DA converter, insulated
10 µs settling time to 0.012%
±10V or 0..10V output voltage range, programmable in groups of 4 channels
Front panel or P14 I/O
Progr. sequence timer, 100 µs to 6.5535 s in steps of 100 µs
-40°C .. +85°C operating temperature range
Integrity, Windows, Linux, QNX, and VxWorks drivers are available
5 years warranty
Order Information
8 port 12 bit DAC, insulated, FP I/O
4 port 12 bit DAC, insulated, FP I/O
8 port 12 bit DAC, insulated, P14 I/O
4 port 12 bit DAC, insulated, P14 I/O
1.8m cable with DB-25 connectors
25 pin terminal block with DB-25 connector
Connection kit, 1.8m cable with DB-25 connectors and 25 pole terminal block
PIM module with 50 pin SCSI-2 type connector
Technical Documentation