32 Port Insulated 24V Digital Input Module
PMC module with 32 interrupt-generating digital inputs, which are galvanically isolated by optocouplers. The individual inputs of the TEWS Technologies TPMC600 are divided into groups of 4 and share a common ground input. These groups are potential-free among each other. The input circuit has a defined switching point and reverse voltage protection. All inputs have an electronic debounce circuit with programmable debounce time.
The modules are available with front panel or P14 I/O. All inputs can generate an interrupt.
ORDER NOW
Technical Description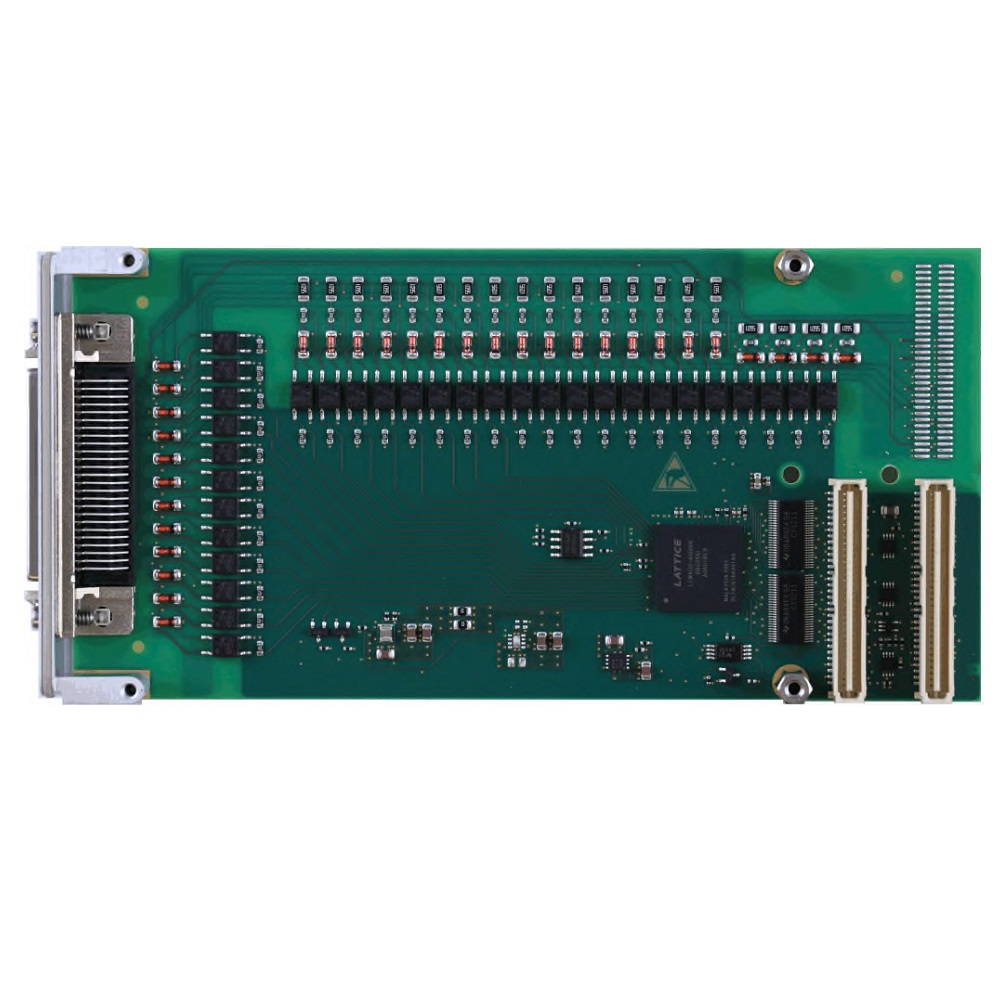 PMC module, 32-bit/33MHz PCI interface, IEEE P1386.1 compliant, PCI 3.0 compatible
32 interrupt-generating digital 24V-inputs
All inputs are isolated from each other in groups of four
Reverse voltage protection
Programmable electronic debounce circuit (7μs to 440ms in steps of 7μs)
Front panel or P14 I/O
-40°C .. +85°C operating temperature range
Linux, Integrity, QNX, VxWorks and Windows drivers available
Five years warranty
Order Information
PMC, 32 interrupt-generating digital inputs, FP I/O
PMC, 32 interrupt-generating digital inputs, P14 I/O
Connection kit 1.8m cable with HD-50 connectors and 50 pin terminal block
PIM I/O module with HD-50 connector
Technical Documentation