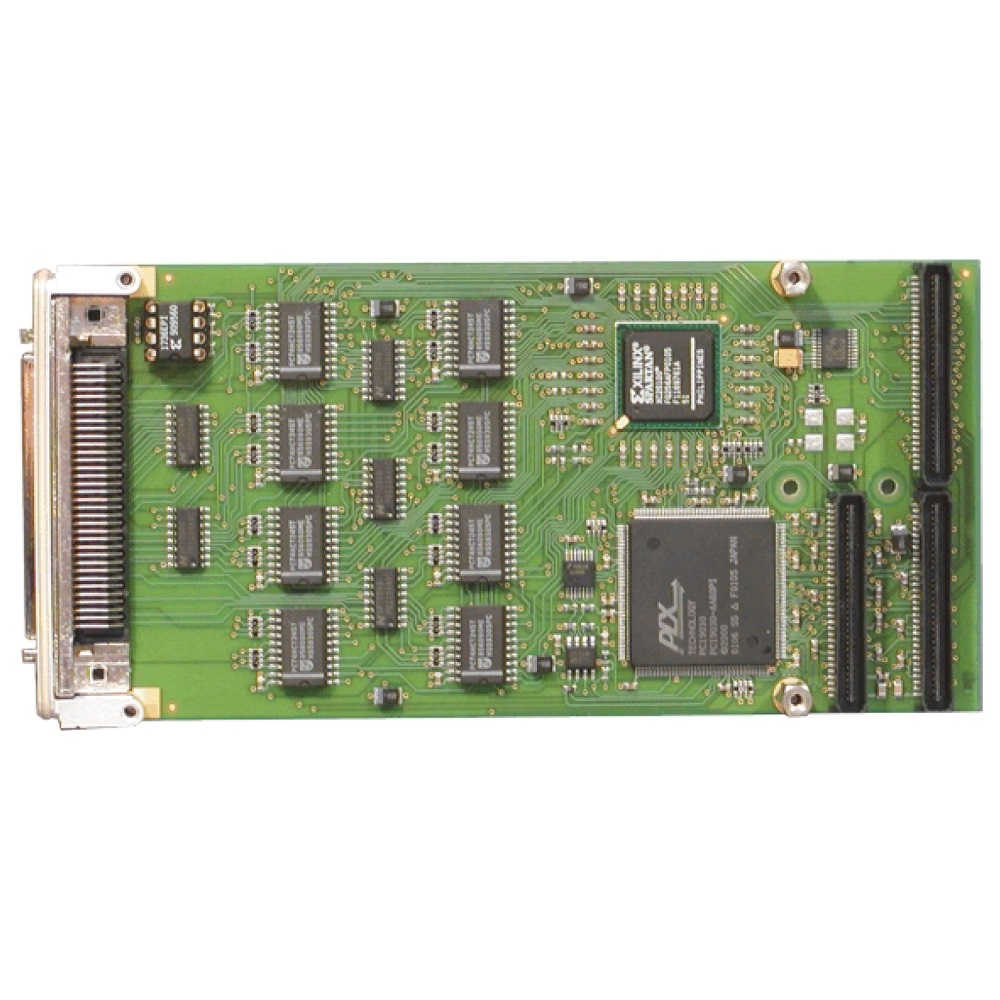 TPMC682 three 16 bit I/O ports with 512 word FIFO and handshake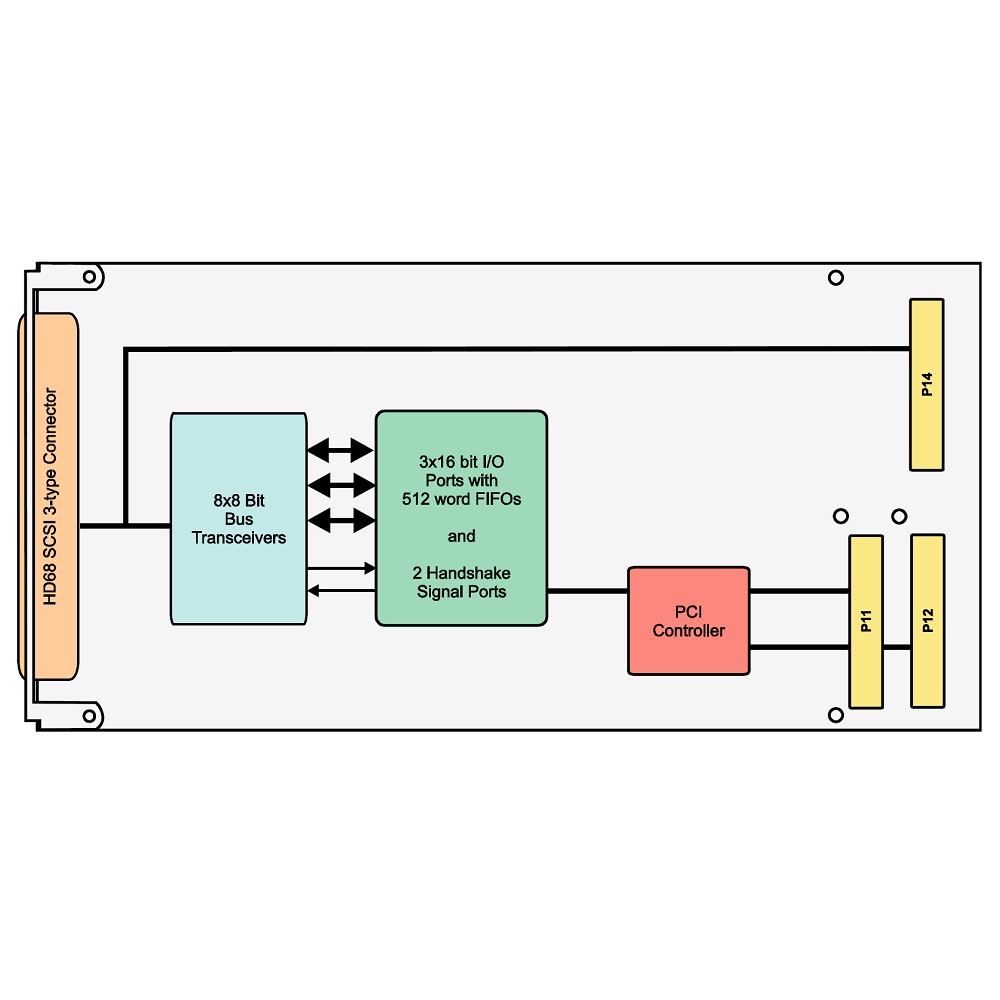 TPMC682 block diagram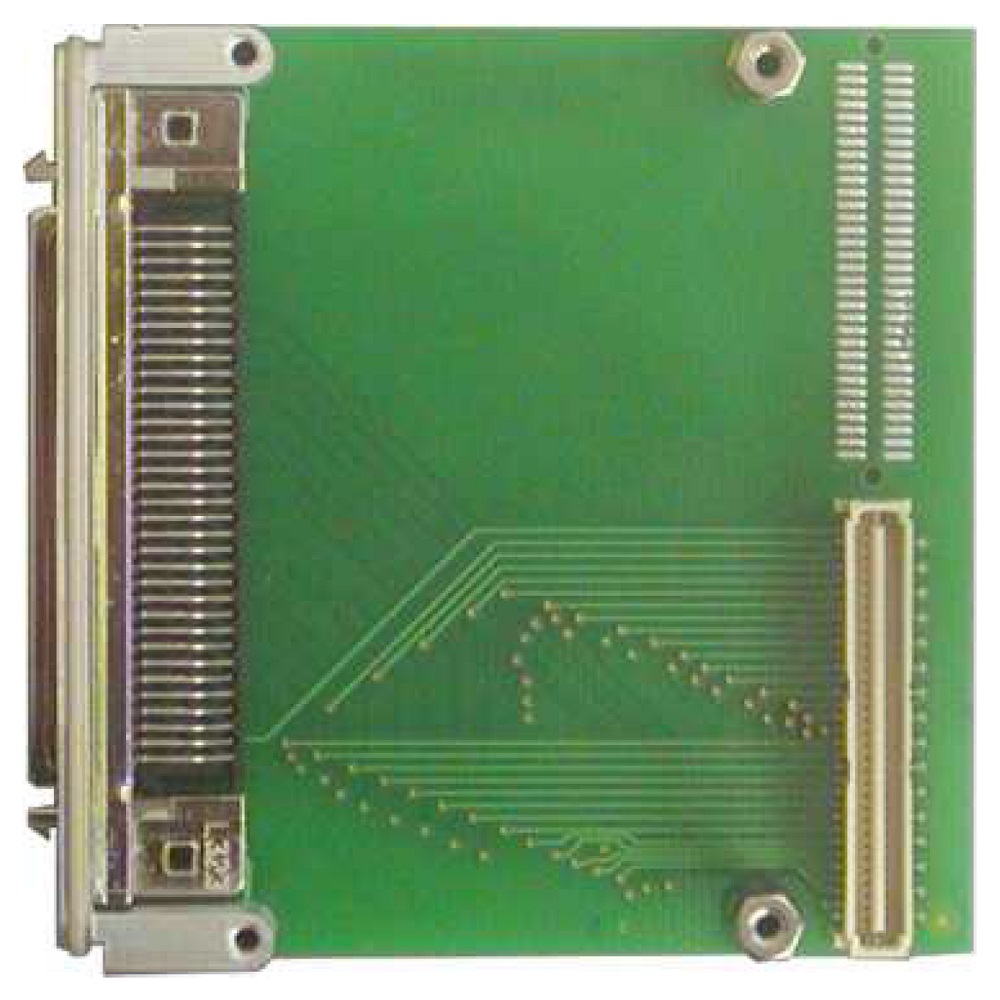 TPIM002-10R PIM I/O module with HD68 SCSI-3 type connector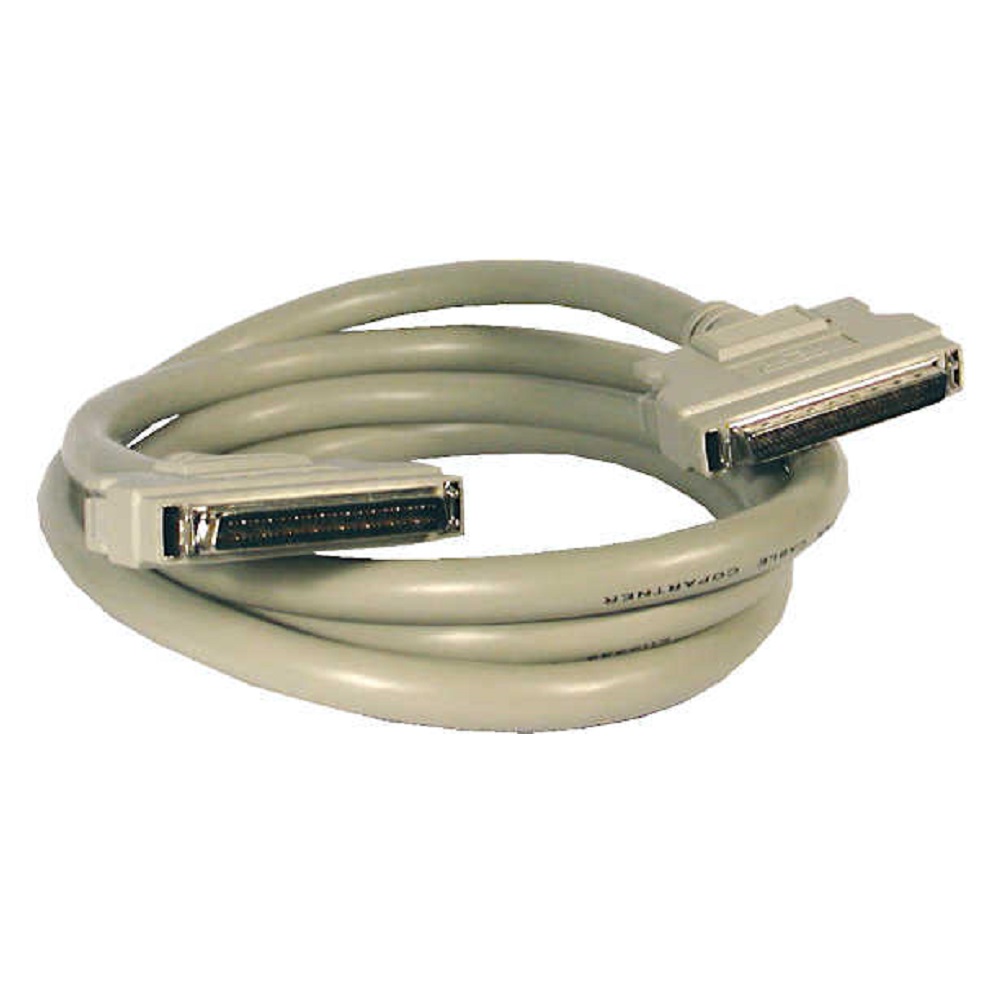 TA104-10 1.8m cable with HD-68 connectors
TPMC682 Three 16 bit I/O Ports with 512 Word FIFO and Handshake
Three 16 bit TTL digital input/output lines controlled by handshake signals. These handshake signals run over an additional 8 bit input and an 8 bit output port. Interlocked or pulsed handshake protocol is provided. Each I/O port of the TPMC682 MC module has a 512 words deep FIFO. All I/O lines are protected by bus transceivers and ESD protection devices.

The PLX PCI9030 PCI target chip is used for the PCI interface.

An interrupt can be generated on INTA, when the filling level of a FIFO exceeds the value of the individually programmable threshold. Each port has a programmable timeout counter for input direction of data.

A wide range of drivers is available: Linux, Integrity, QNX, VxWorks and Windows. All drivers - except the Windows drivers - are supplied as C source code.
ORDER NOW
Technical Description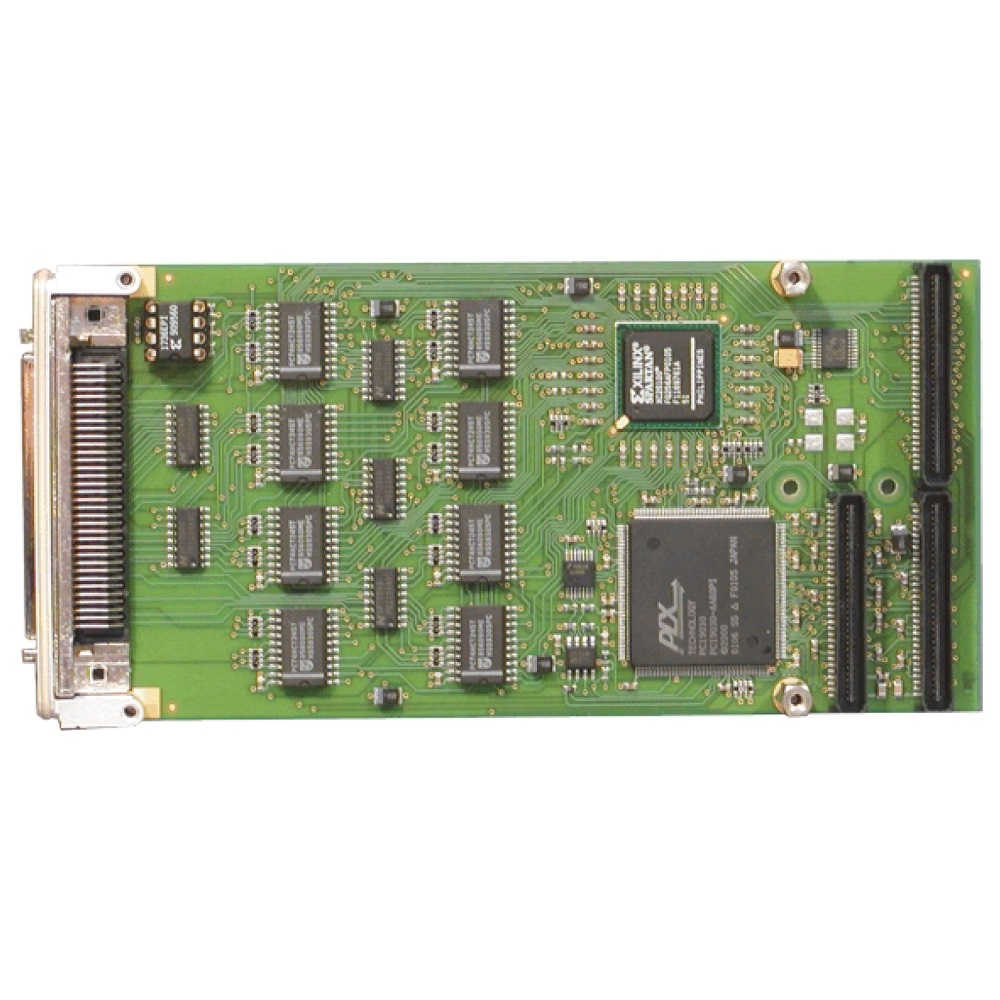 PMC module, 32 bit/33MHz PCI interface, IEEE P1386.1 compliant, PCI 2.1 compliant, 3.3V and 5V Vio
Three 16 bit TTL I/Os ports and two 8 bit ports for handshake signals
512 word FIFOs for each parallel port with individually programmable thresholds
Programmable reading timeout
Front panel or P14 I/O
ESD and overvoltage protection for each I/O line
-40°C .. +85°C operating temperature range
Integrity, Windows, Linux, QNX, and VxWorks drivers available
5 years warranty
Order Information
PMC module with three 16 bit TTL I/O ports, 512 byte FIFOs
1.8m cable with HD-68 connectors
PIM module with 68 pin SCSI-2 type connector
Technical Documentation