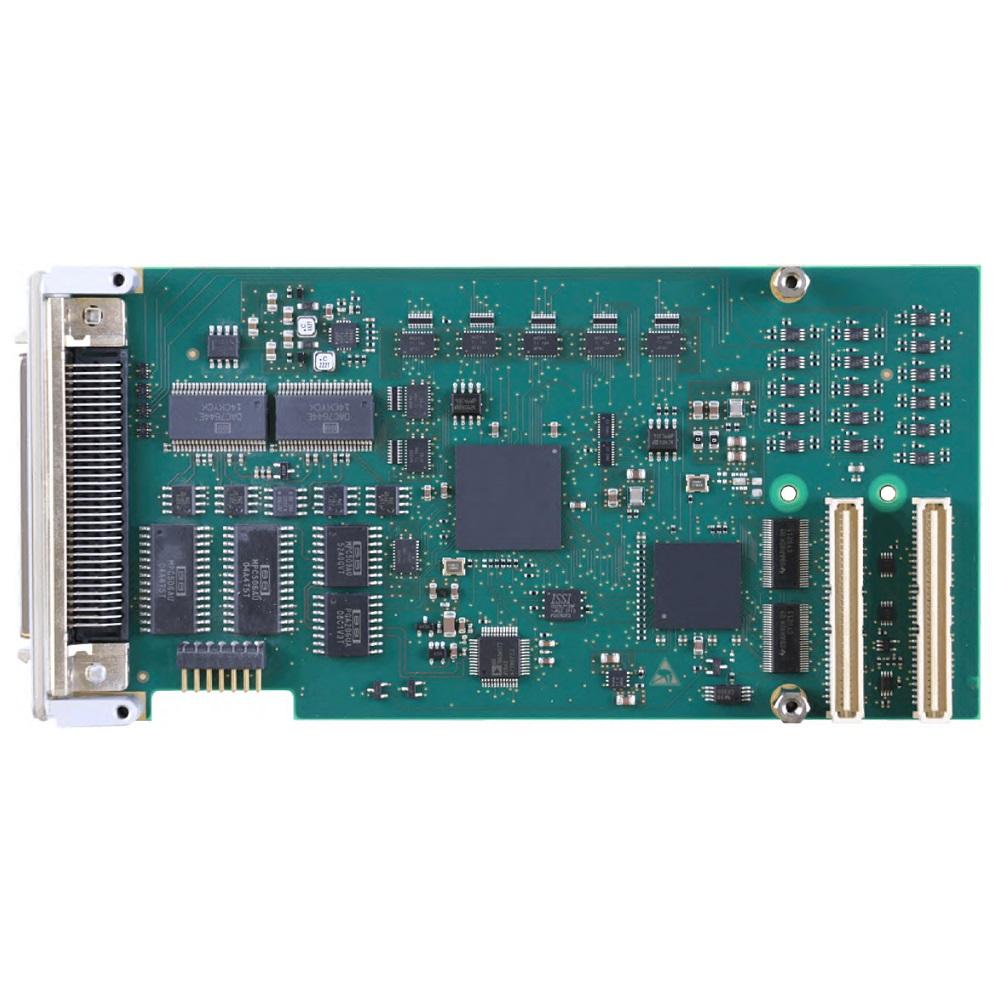 TPMC851 multi-function I/O module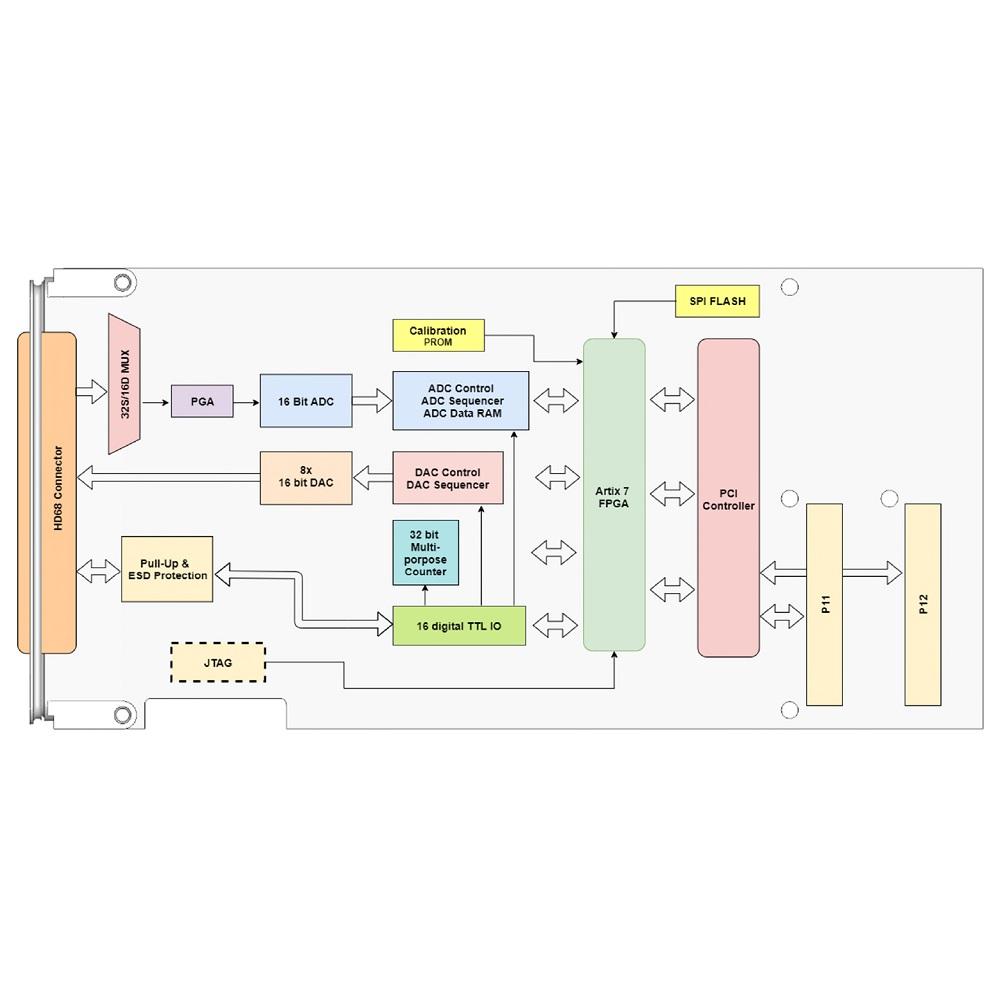 TPMC851 block diagram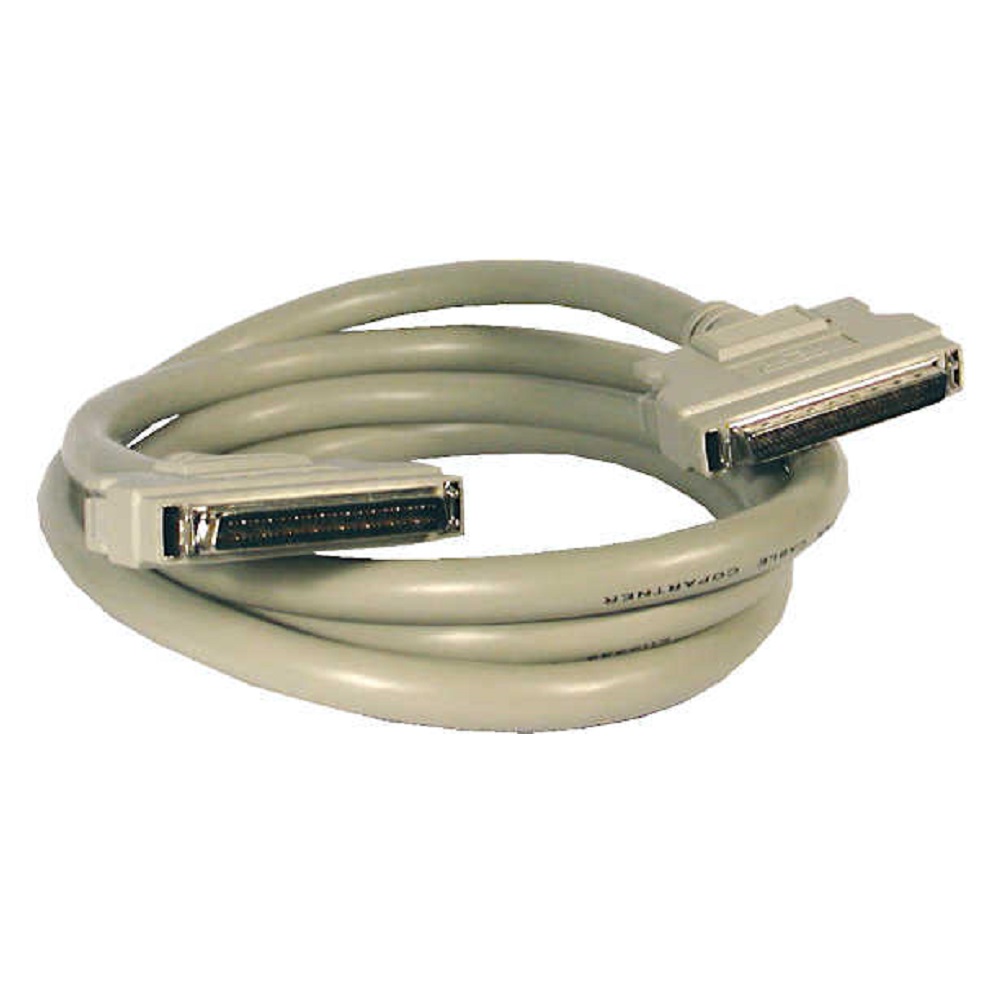 TA104-10 1.8m cable with HD-68 connectors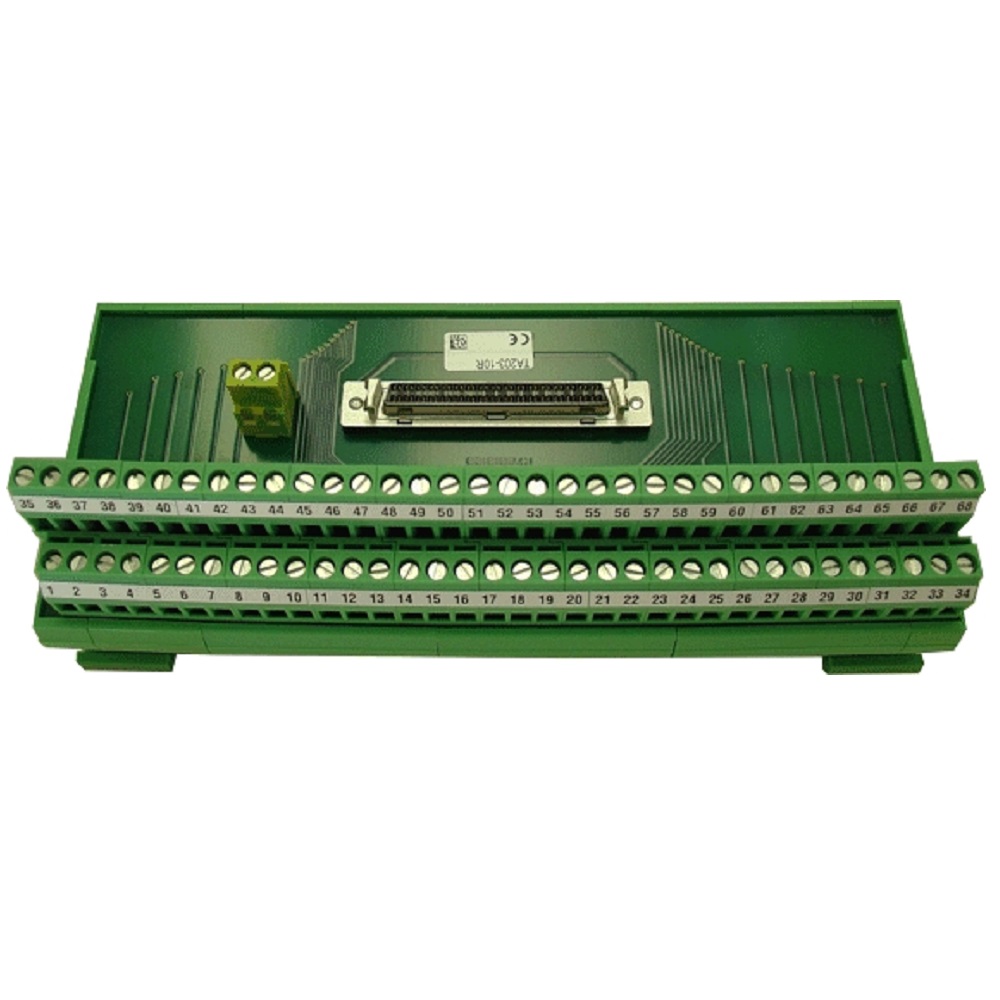 TA203-10 68 pole terminal block with HD-68 connector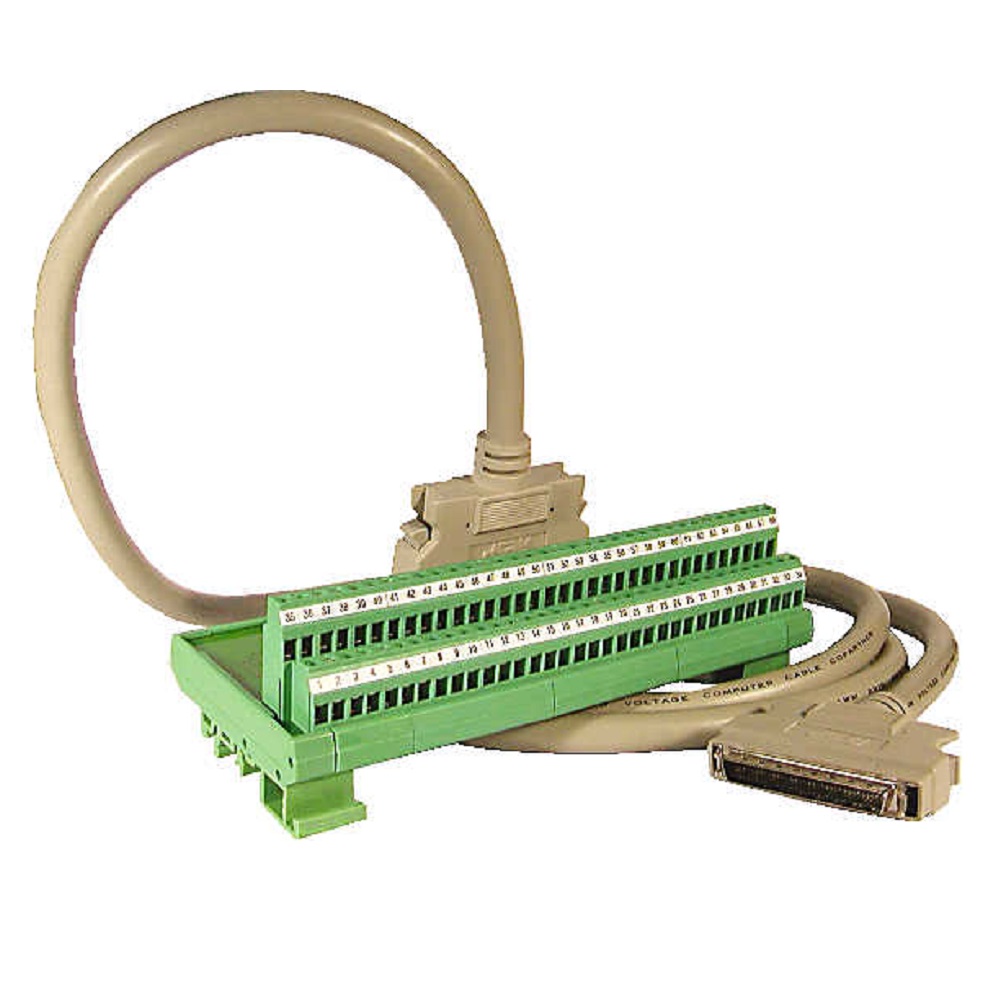 TA304-10 connection kit, 1.8m cable with HD-68 Connectors and 68 pin terminal block with HD-68 connector
TPMC851 Multifunction I/O, 16 Bit ADC, 16 Bit DAC, TTL I/O, and Counter
Analogue and digital I/Os and a multi-propose counter on a single PMC Module. 16 differential / 32 single-ended 16 bit Analogue Inputs

The TEWS Technologies TPMC851 provides 32 single-ended or 16 differential multiplexed 16 bit ADC input channels. The data acquisition and conversion time is up to 1.25µs without channel/gain change and up to 17.25 µs with channel/gain change. The input multiplexer of the A/D circuit offers analogue overvoltage protection of up to 70Vpp. A programmable gain amplifier allows gains of 1, 2, 4, or 8 resulting in input voltage ranges of ±10V, ±5V, ±2.5V, or ±1.25V.

8 16 bit Analogue Outputs
The 8 analogue output channels are realized by eight 16 bit digital to analogue converters (DACs). The conversion time to 0.01% is 10µs. An operational amplifier drives the full-scale range of ±10V. the output can drive capacitive loads up to 10nF.

16 TTL I/Os
The 16 digital TTL tri-state I/O lines with 4.7kW pull up resistors. All 16 lines can be individually programmed as input or output. The sequence timer is programmable from 100µs..6.5535s.

32 bit Multi-Propose Counter
The TPMC851 offers a 32 bit multi-purpose counter. The counter includes a 32 bit preset register and a 32 bit compare register. The clock can be external up to 10MHz and internal 5, 10, 20, or 40MHz.

Each TPMC851 is factory calibrated. The calibration data is stored in an EEPROM unique to each TPMC851.

Drivers are available for Linux, QNX, VxWorks, and Windows.
ORDER NOW
Technical Description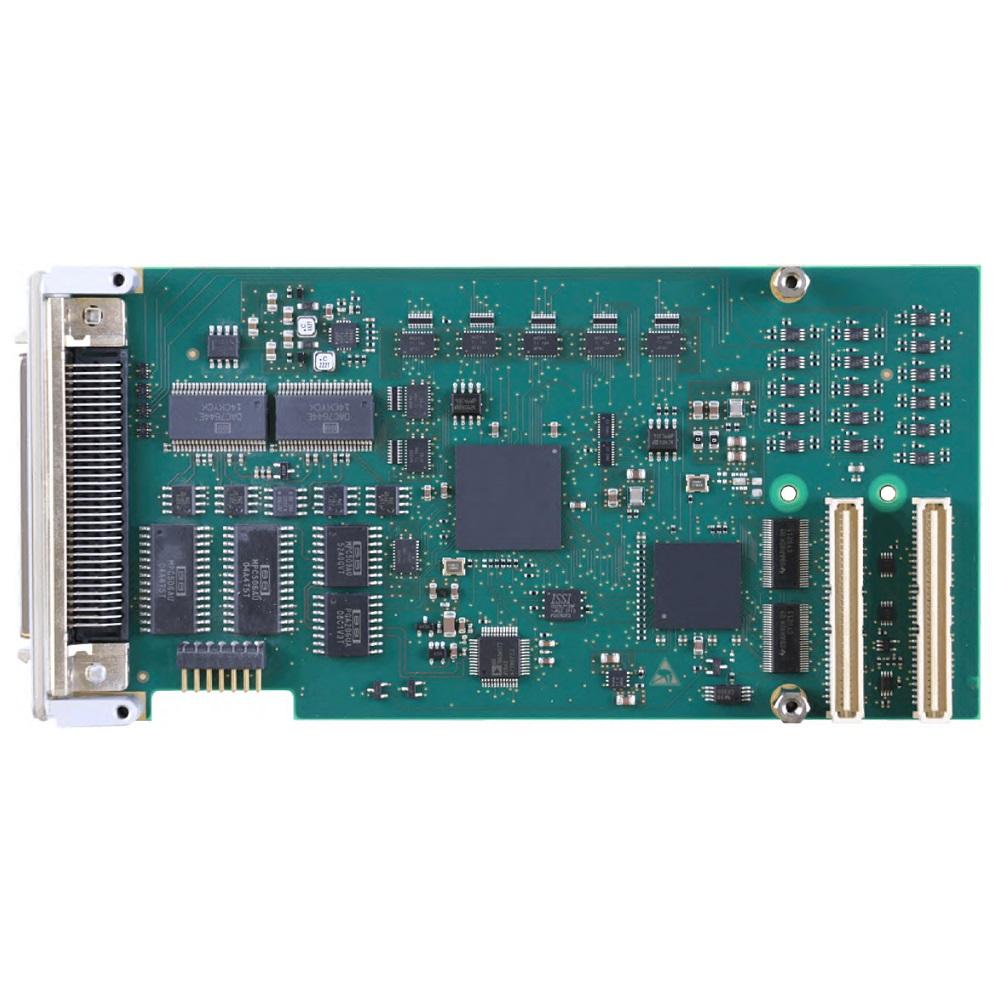 PMC module, 32 bit/33MHz PCI interface, IEEE P1386.1 compliant, PCI 3.0 compliant, 3.3V or 5V signalling
32 single-ended or 16 differential 16 bit ADC inputs
1.25µs conversion time w.o. and 17.25 µs with channel/gain amplifier
Input multiplexer with ESD protection and over voltage protection up to 70Vpp
Programmable gain amplifier 1, 2, 4, or 8
Full-scale input range ±10 V at a gain of 1
8 16 bit DAC outputs
10ms conversion time at 0.01%
Full-scale output range ±10 V
Factory calibrated, calibration data is kept in an EEPROM
16 TTL I/Os with 4.7kW pull-up resistances, I/O individually programmable, interruptible, sequence timer programmable 100ns .. 6.55ms
32 bit multi-propose counter with preset and compare register, external clock up to 10MHz and internal 5, 10, 20, or 40MHz
-40°C .. +85°C operating temperature range
Windows Linux, QNX, and VxWorks drivers are available
5 years warranty
Order Information
1.8m cable with HD-68 connectors (SCSI-3 like)
68 pole terminal block with HD-68 connector
Connection kit, 1.8m cable with HD-68 connectors and 68 pole terminal block
Technical Documentation