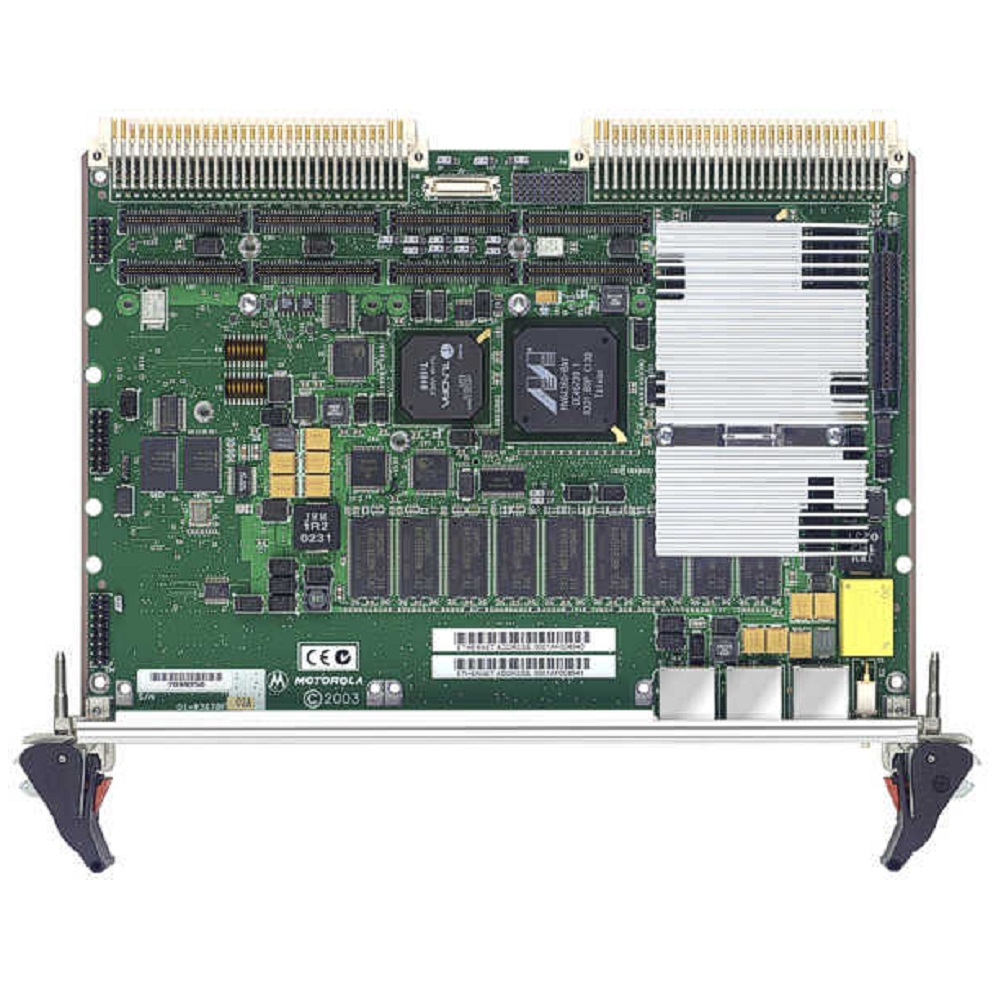 PowerPC VMEbus CPU MVME61006E with 2eSST Interface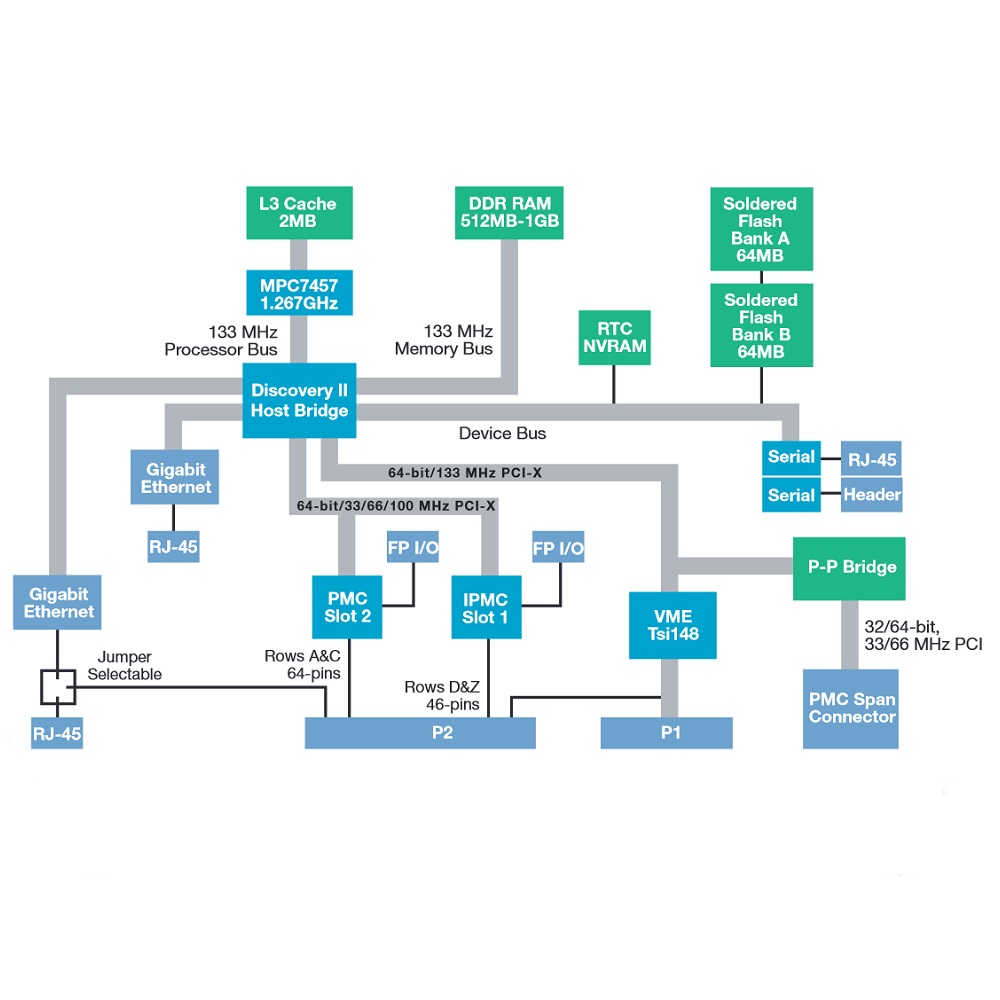 MVME61006E Block Diagram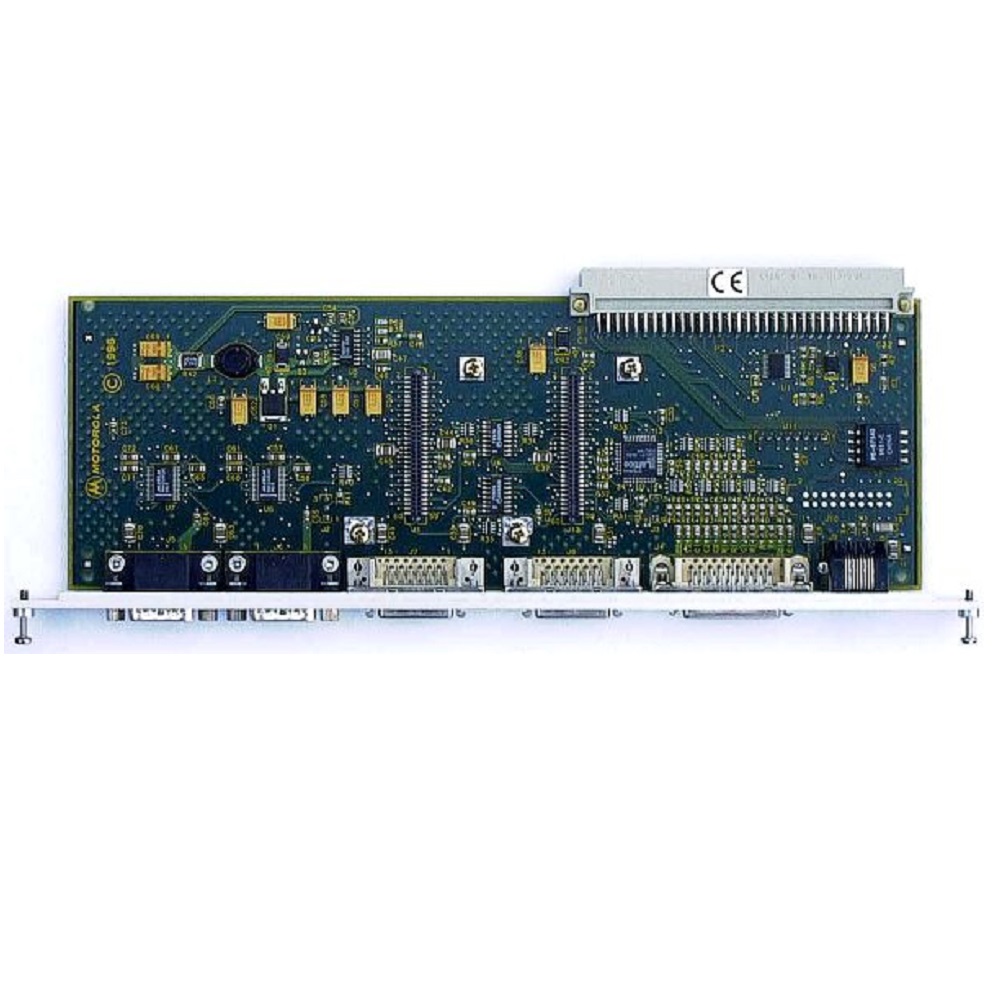 MVME761 Transition Module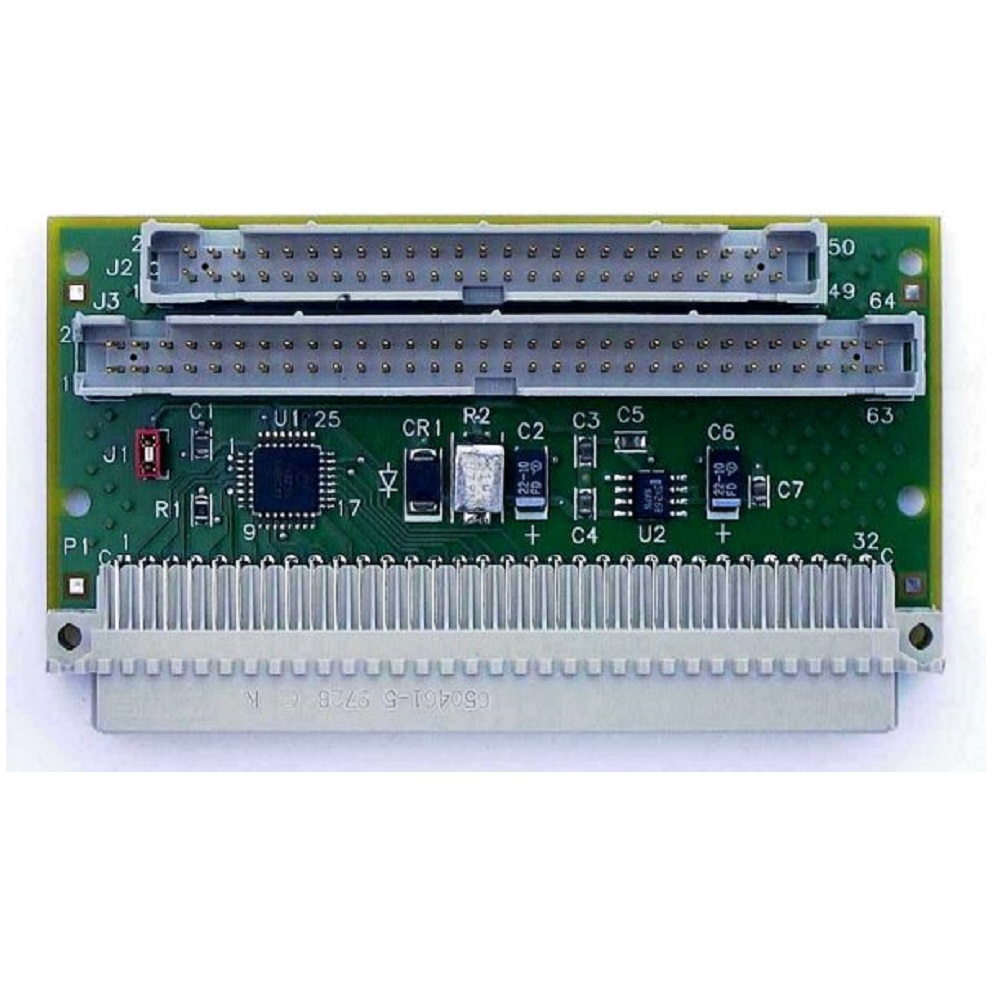 MVME761P2-001 P2 Adapter with 8-bit SCSI Connection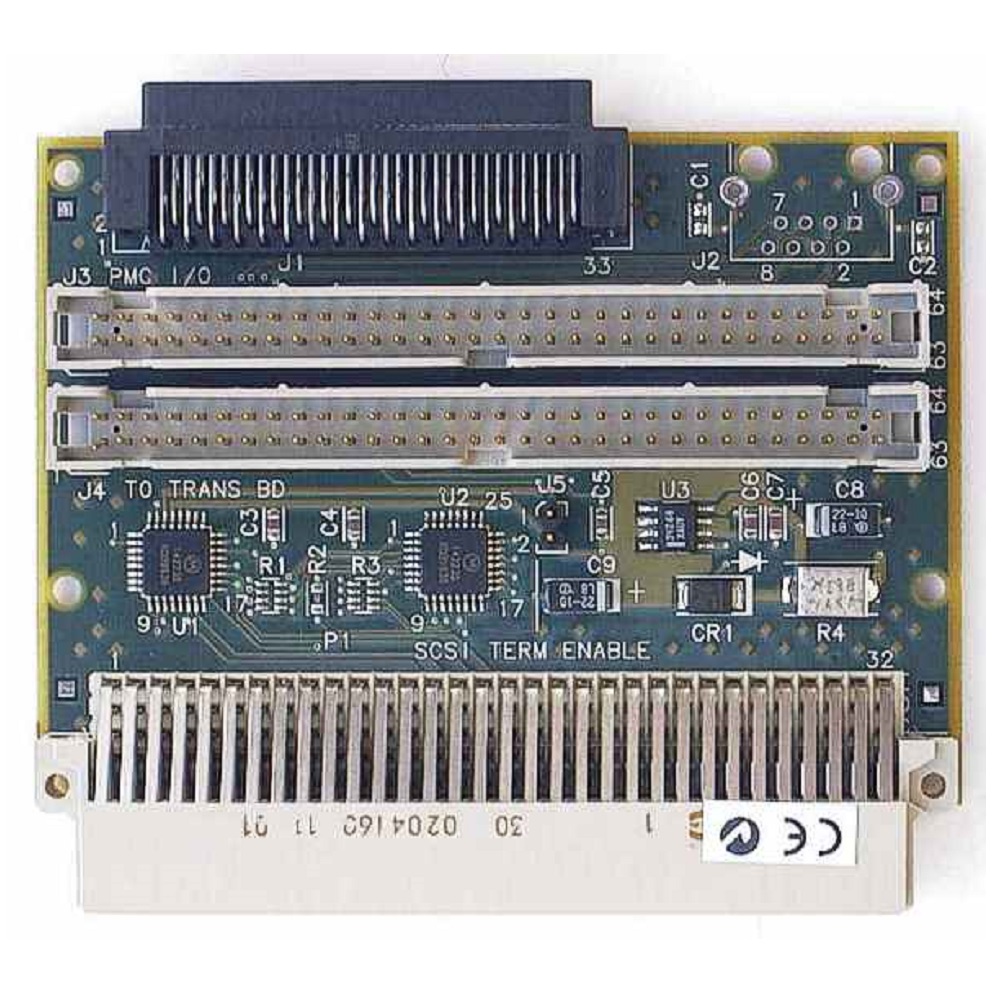 MVME761P2-011 P2 Adapter with 16-bit SCSI Connection for VME64 backplanes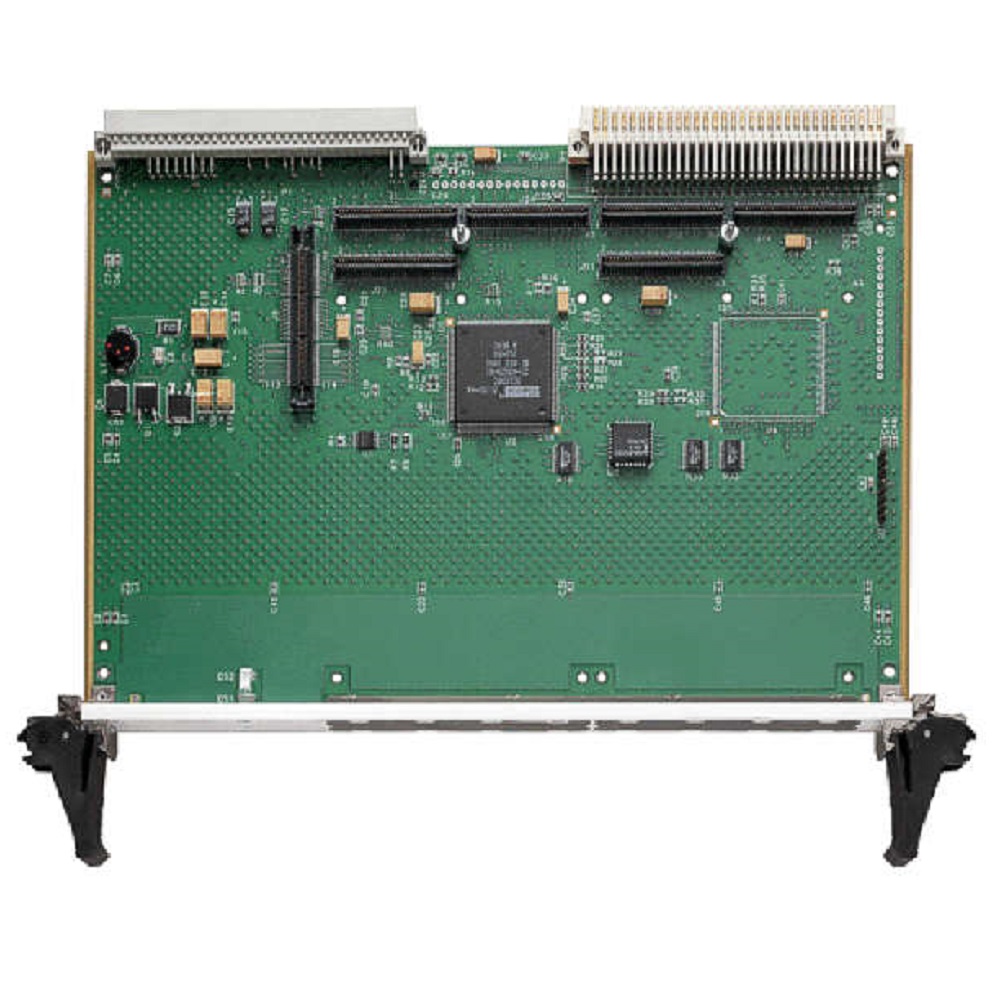 PMCspan Expansion Card with 2 PMC Sites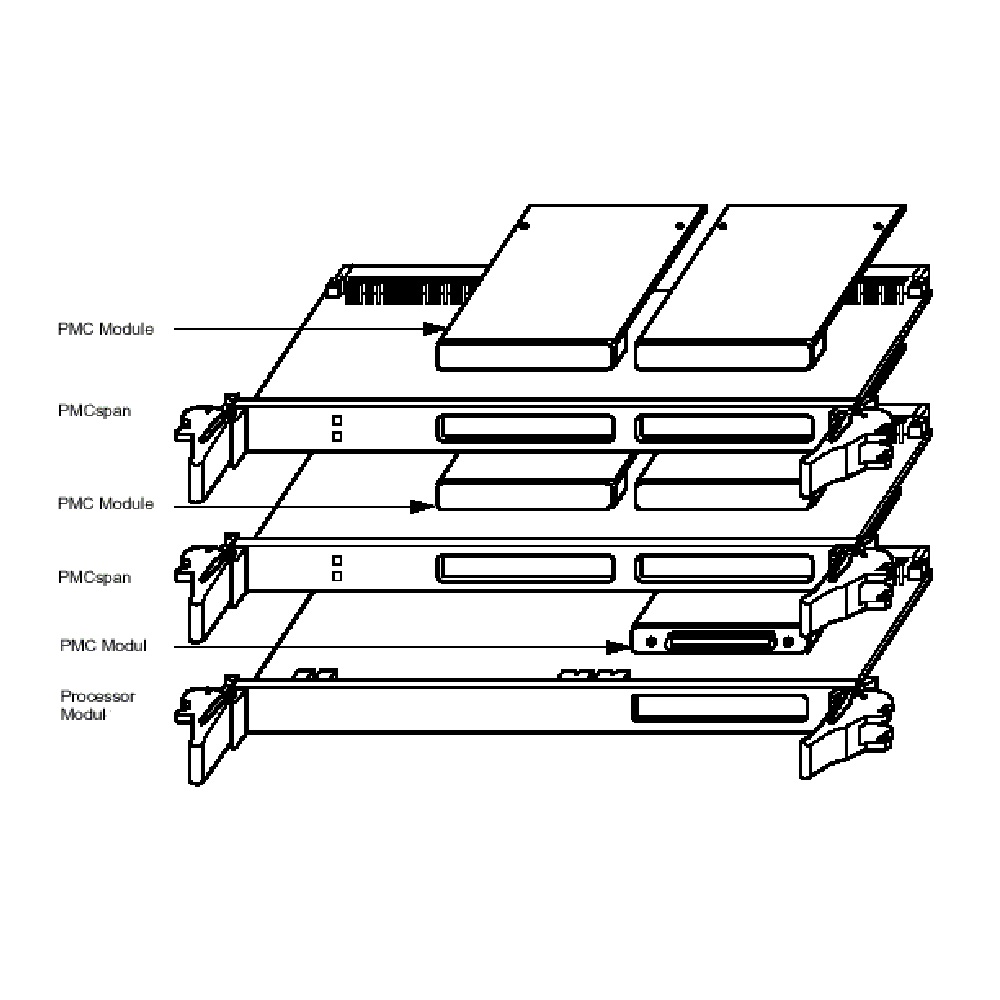 PMCspan Expansion Card with 2 PMC Sites
MVME6100 VMEbus CPU Board with 1.3 GHz MPC7457 Processor and 2eSST High-Speed Bus Interface
The MVME61006E gets its performance from a MPC7457 1.3 GHz G4 PowerPC processor. The MPC7457 CPU disposes of 32/32 KB L1, 512 KB L2, and 2 MB L3 cache as well as an 128-bit AltiVec™ vector processor according the ARTESYN Embedded Technologies G4 processor architecture. The MVME61006E is available with 512 MB, 1 GB or 2 GB ECC DDR266 RAM (2x133 MHz FSB) and provides 10/100/1000BastTX Gigabit Ethernet interfaces. For applications and operation systems 128MB Flash are available. The boards internal communication takes place via 2 boards internal 64-bit PCI-X busses with 100/133 MHz clock.

The 2eSST VMEbus interface of the MVME61006E achieves a data throughput of 300 .. 310 MB/s via VMEbus in real applications. The maximal data transfer rate is 320 MB/s. Tundra's Tsi148 VMEbus-to-PCI-X bridge handles the 2eSST protocol completely in the hardware and is downward compatible to the existing VMEbus standards. All present VMEbus boards may combined with the MVME61006E.

The boards offers PMC-X slots for two 64-bit/100 MHz PMC modules. By the use of PMC modules IPMC761 or IPMC712, MVME61006E gets a MVME2600, MVME2700, MVME51xx and MVME5500 compliant I/O pinning on the 4 P2 connector and may combined with the MVME761 or rather MVME712M transition modules. The IPMC modules provide a UW-SCSI, a parallel, and 4 serial interfaces.

Board support packages for LINUX, OS-9 and VxWorks are available.

With PMCspan modules an assembly of up to 4 more 64-bit PMC sites is possible. The MVME6100 comes with IEEE 1101 handles or with standard VMEbus handles.
ORDER NOW
Technical Description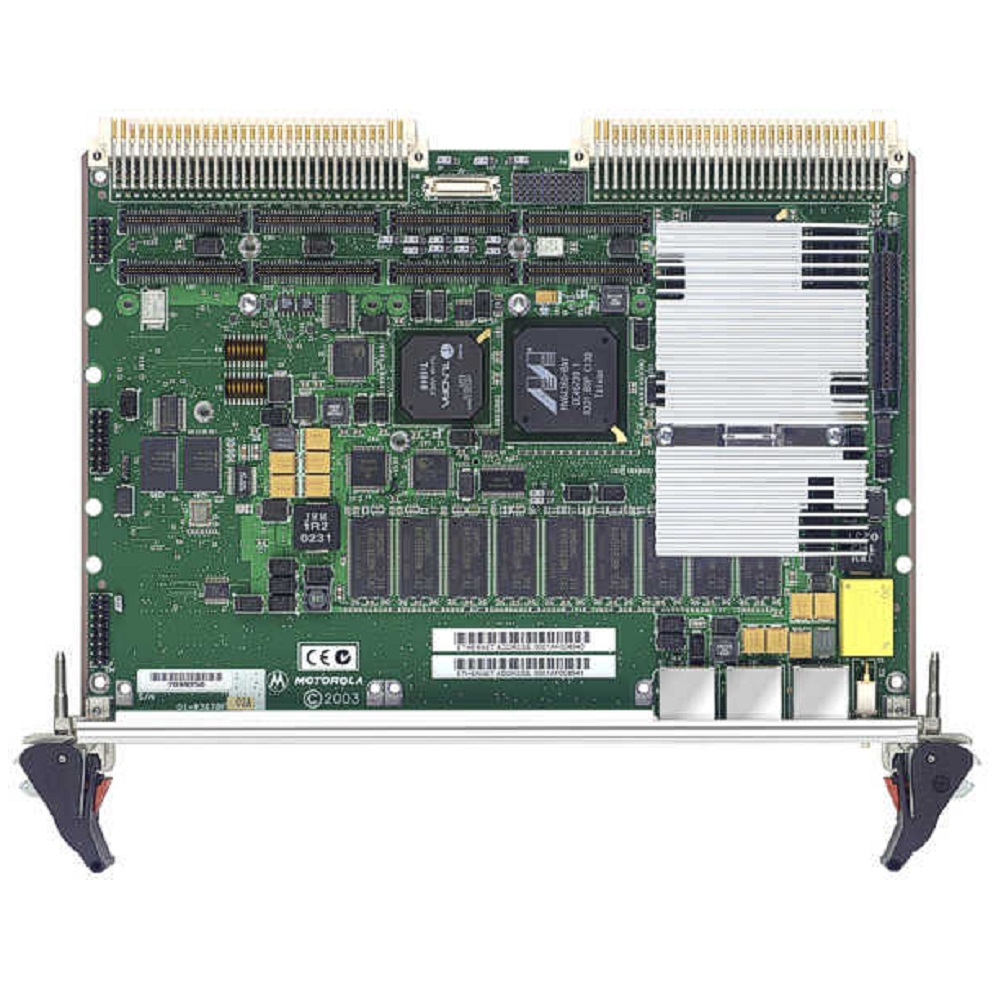 1.3 GHz MPC7457 64-bit PowerPC processor
32KB/32KB L1 cache, 512 KB L2 cache, 2 MB L3 cache
512 MB, 1 GB or 2 GB DDR266 ECC RAM
128 MB on-board FLASH memory in 2 banks
Discovery II system controller, 2 board intern PCI-X bus with 64-bit/100/133MHz
2 PMC-X sites for 64-bit/100 MHz 3.3/5Vio PMC expansion cards, IEEE P1386.1 compliant, front panel, or P2 I/O and processor PMC support
MVME761 compliant P2 I/O with additional IPMC761 PMC module
64-bit PMCspan expansion connector
Onboard monitor/debugger with self testing function
2 16550 comp. asyn. ser. interfaces, ST16C554
32 KB NVRAM and clock with replaceable battery
2 10/100/1000BaseTX Gigabit Ethernet ports, Discovery II
A16/A24/A32 D8/D16/D32/D64, SCT, BLT, MBLT, 2eVME, 2eSST and UAT VMEbus master/slave interface with system controller functions, IRQ handler/generator IRQ1-7, Tundra Tsi148 VME/2eSST-to-PCI-X bridge
0°C .. +55°C operating temperature range
2 years warranty, opt. extendable to 5 years
Order Information
1.267 GHz MPC7457 processor, 512 MB ECC DDR RAM, standard handles
1.267 GHz MPC7457 processor, 512 MB ECC DDR RAM, IEEE handles
1.267 GHz MPC7457 processor, 1 GB ECC DDR RAM, standard handles
1.267 GHz MPC7457 processor, 1 GB ECC DDR RAM, IEEE handles
Transition module incl. 3-row P2 adapter (for 8-bit SCSI)
Transition module incl. 5-row P2 adapter (for 16-bit SCSI)
P2 adapter, 3-row, for 8-bit SCSI and PMC I/O
P2 adapter, 5-row, for 16-bit SCSI and PMC I/O
EIA232 DCE interface module
EIA232 DTE interface module
EIA530 DCE interface module
EIA530 DTE interface module
V.35 DCE interface module
V.35 DTE interface module
1. PMC expansion card, 2 slots, standard handles
2. PMC expansion card, 2 slots, standard handles
1. PMC expansion card, 2 slots, IEEE 1101 handles
2. PMC expansion card, 2 slots, IEEE 1101 handles
Technical Documentation